Disclaimer: This information is general in nature only. While Budget Direct has endeavoured to ensure the information we've relied on is accurate and current, we do not guarantee it. Budget Direct accepts no liability for this information.
With so many people travelling on the roads at the start and end of each school day, it's important that we all practise road safety around schools together.
Children can practice staying alert and aware of their surroundings with an introduction to the road safety procedure- Stop, Look, Listen and Think.
Here are some useful ways to help keep everyone safe.
In the Car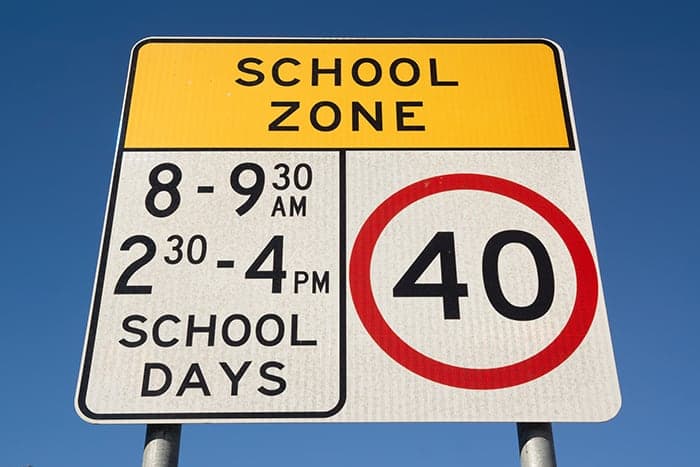 According to Australia's national child restraint laws, children need to be seated in appropriate car seats for their age group.
Every person travelling in a car with fitted seat belts must be appropriately restrained before the car is started.
The back row of seats is the safest place for children to sit and it is recommended that children up to and including 12 years old should always sit in the back row of your car.
You can also check if your car has ISOFIX anchor points.
ISOFIX is a universal product standard used to safely attach children's car seats while in the car. Finding out which cars have ISOFIX in Australia can be to your benefit and help to correctly install child safety restraints in cars.
Drop off and pick up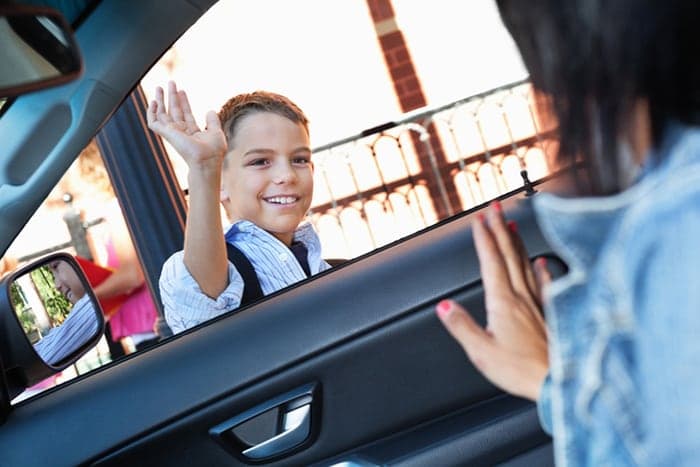 Schools are committed to maximum safety for their students and their families in a safer school environment.
Legally designated drop-off and pick-up zones are located in no-parking areas to ensure smooth entries and exits for children getting in and out of cars.
These no parking areas should also be on the school's side of the road.
STOP is a road safety education initiative that can also be practiced when getting in and out of cars:
Stop one step back from the footpath or shoulder of the road.
Look in each direction for approaching traffic.
Listen for the sounds of approaching traffic.
Think about whether it is safe to cross the road.
School Buses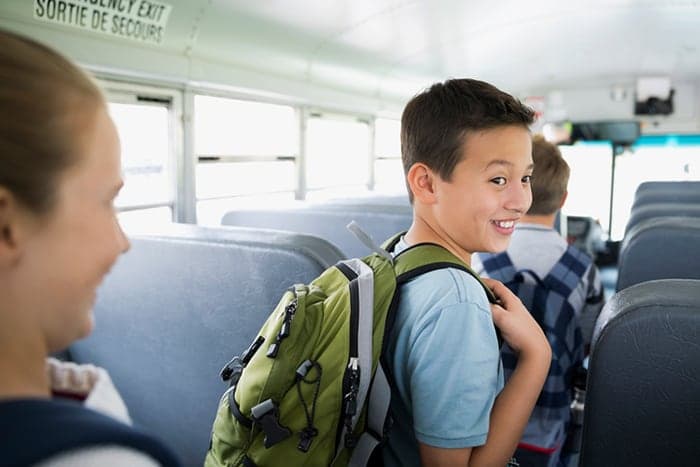 There is a 40km/h speed limit when driving near school buses that are picking up or dropping off school children.
The rear lights on a bus will flash yellow, alerting traffic travelling in the same direction that they should slow down regardless of whether the bus is stationary or moving.
The role of a bus driver is to take appropriate action to ensure school students are provided bus travel in a safe environment. Bus drivers do undertake training on their role and responsibilities using a code of conduct.
Bus operators aim to ensure drivers of school services are appropriately trained using the code of conduct. Where possible they aim to schedule the same drivers to the same bus route.
Walking or cycling to school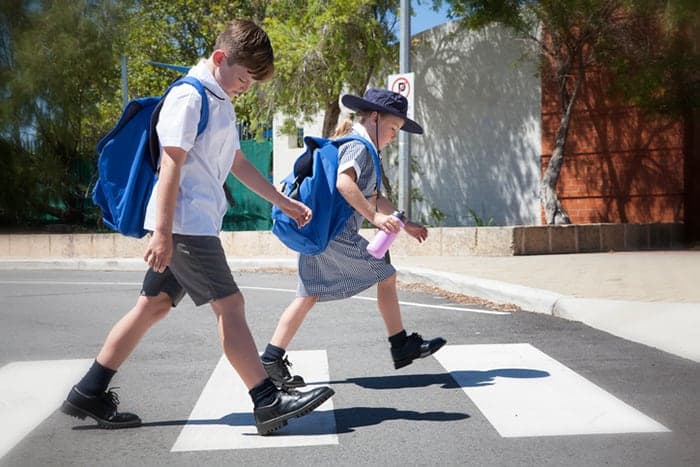 Walking or cycling safely are healthy transport options for school students. These types of activities allow children to incorporate regular exercise into their daily routines.
Australia is only one of two countries in the world with mandatory bicycle helmet laws. Children's helmets must meet Australian and New Zealand standards and be securely fastened.
Road conditions are subject to change and are harder for younger children to predict. Children are encouraged to cross the road with their parents and practice road safety whether they are on their own or with another person.
Cyclists are encouraged to keep left on the footpath and pay special attention to children on their way to and from school.
Until their knowledge and judgement of traffic conditions are developed, children will continue to rely on adults for guidance.
School zones
School zone speed limits are determined by the state you live in. However, the most common school zone speed limit is 40km/h.
Once you've entered a school zone you will see a school zone sign.
The sign will determine:
The reduced speed limit
Times where this limit is in place
Flashing lights and a red circle to indicate that the zone is operational
A flashing school zone sign incorporates a flashing red circle and the twin alternate flashing yellow lights above the school zone plate.
The school zone times for each school are listed on the school zone sign. It's important to note that all vehicles must obey the speed limits around schools during the specified hours in the school day.
It should be noted that these hours can change based on the zone.
Sources