Loading BazaarVoice Reviews
Award-winning Australian home insurance
After comparing the costs and features of 127 policies, from 52 other insurers, Canstar presented us with the National award for Outstanding Value Home & Contents Insurance for the fifth year in a row in 2021.
We've also won Money magazine's Insurer of the Year title for the sixth year running (2017-22) and a Mozo Experts Choice award for Exceptional Value Home & Contents Insurance (2017-21).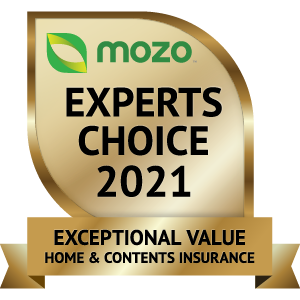 Home Insurance Knowledge Base
Your questions about insurance all
answered in one place.
Smart home survey reveals generational divide, privacy concerns and more
Useful links