Disclaimer: This information is general in nature only. While Budget Direct has endeavoured to ensure the information, we've relied on is accurate and current, we do not guarantee it. Budget Direct accepts no liability for this information.
When it comes to safety, everyone wants what's best for their children. And while Australia's safety record for children in cars has traditionally been quite good, this is an area where there's always room for improvement.
Car seats are an item that you don't want to take any risks with.
You want to make sure that your children are safe and secure, which is why at Budget Direct we've compiled a list of Australian cars with ISOFIX: the internationally standardised car seat fitting system; so that you and your children are safe on the road.
What is ISOFIX?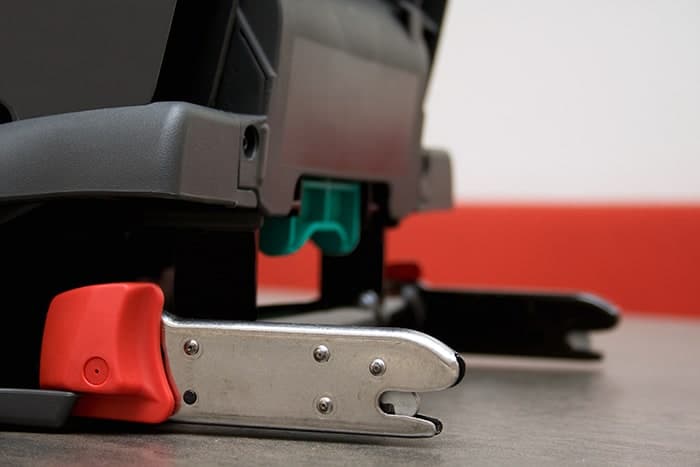 ISOFIX is a universal product standard used for safely attaching child safety capsules in cars.
Is ISOFIX legal in Australia
Yes. In September 2014, ISOFIX was legalised in Australia.
Australia was a late adopter of ISOFIX. Despite it being used in North America and Europe since the mid-2000s, it was illegal to sell or use ISOFIX capsules in Australia until September 2014.
How do I know if my car has ISOFIX?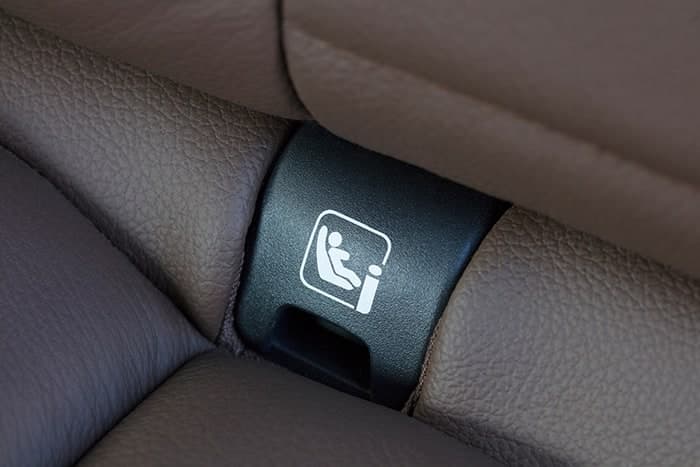 If you can't find your car on this list and want to check for yourself whether it has ISOFIX fittings, you have a few options.
Firstly, you should always check your car's user manual, which will usually specify whether the vehicle contains ISOFIX fittings. Failing this, you can also try asking at the dealership when you purchase your car, as they will often have this information.
If you aren't looking to upgrade and want to make your car safer, you should ask if an ISOFIX car seat will be compatible with your vehicle, as many sellers will keep a list of compatible vehicles.
What are the benefits of ISOFIX?
Prior to ISOFIX being legalised in Australia, a study by Monash University Accident Research Centre found that 88% of forward-facing car seats were incorrectly installed in Australia, as well as 67% of infant seats and 63% of booster seats [1].
According to the study, some of the most common mistakes were twisted seat belts, straps being either twisted, out of position, or incorrectly routed, missing/incorrectly fitted buckles and clips, and using the wrong sized restraint [1].
These statistics would make any parent worry.
The main benefit of ISOFIX is how easy it is to install. Unlike other car seats, ISOFIX uses a 'clip in' system, which basically means that it's either attached or it's not — there's little margin for error.
Usually, all you need to do is clip the ISOFIX clasps into the corresponding clasps on your car seat, although you should always consult your installation manual for more detailed instructions.
Safety information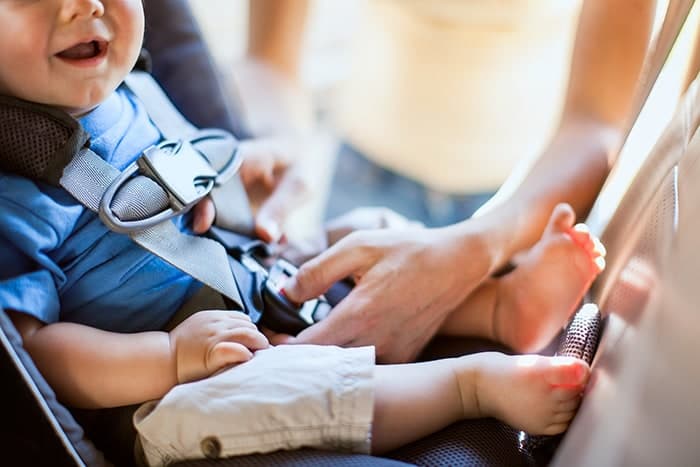 Unless otherwise stated, all ISOFIX positions listed below are in the vehicle's rear seats. Remember, the Mandatory Standard for Child Restraints for Motor Vehicles in Australia stipulates that up to the age of four, it is illegal for children to sit in the front seat of a vehicle [2].
This is because it is generally considered safer for young children to travel in a vehicle's rear seats. Babies up to the age of 6 months must sit in a rear-facing seat, and it is recommended that even above this age children continue to sit in a rear-facing seat until they outgrow the seat.
Children above the age of four can travel in the front seat if they're fitted in a booster seat, although for safety reasons it is recommended that they continue to travel in the back seat. Failure to comply with these laws can means that you are liable for a substantial fine and a loss of demerit points in all states[2].
Further, in contrast to Europe and North America, Australian Design Rules stipulate that ISOFIX capsules must also be held in place by a top-tether restraint, so it's important to be aware of this when fitting an ISOFIX capsule in your vehicle [3].
List of cars with ISOFIX in Australia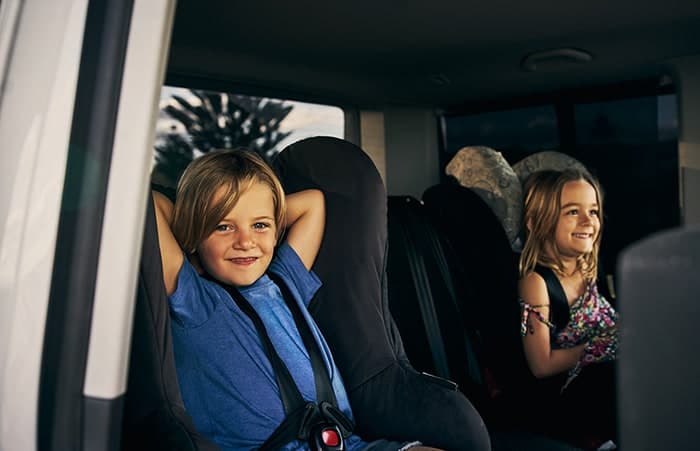 Note: While we have endeavoured to make this list as comprehensive as possible, it is possible that we may have overlooked some cars that are ISOFIX fitted. This list should be taken as a guide only. You should always check your vehicle's user manual to confirm whether it is ISOFIX compatible.
Alfa Romeo

Model

Year

147

2000-2010

156

1997-2005

159

2005-2011

Giulietta

2010-current

Mito

2008-current

Brera

2005-2010

Stelvio

2017-current

Giulia

2016-current
Audi

Model

Year

A1

2010-current

A2

2000-2005

A3

2003-current

A4

2004-current

A5

2007-current

A6

2006-current

A7

2010-current

A8

2002-current

Q2

2016-current

Q3

2011-current

Q5

2009-current

Q7

2006-current

TT

2015-current
Bently

Model

Year

Continental Flying Spur

2005-current

Continental GT

2003-current

Mulsanne

2012-current
BMW

Model

Year

1 Series

2004-current

2 Series

2013-current

3 Series

2005-current

5 Series

2003-current

6 Series

2003-current

7 Series

2008-current

X1

2009-current

X2

2018-current

X3

2006-current

X4

2014-current

X5

2006-current

X6

2008-current

i3

2013-current

i8

2014-current
Chrysler

Model

Year

PT Cruiser

2000-2010

Voyager

2001-2011

300C

2008-2011
Citroen

Model

Year

C2

2003-2010

C3

2003-current

C4

2004-current

C4 Aircross

2012-current

C4 Cactus

2014-2015

C4 Grand Picasso

2007-current

C5

2000-current

C6

2005-2012

Berlingo

2008-current

DS3

2009-current

DS4

2010-current

DS5

2011-current
Daihatsu

Model

Year

Sirion

2005-2011

Mira

2006-2014
Fiat

Model

Year

500

2008-current

Punto

1999-current

Scudo

2007-2015

Dolbo

2009-current

Freemont

2011-2016

500X

2014-current
Ford

Model

Year

Fiesta

2008-current

Focus

2004-current

Mondeo

2000-current

Kuga

2008-current

Transit

2006-current

Mustang

2016-current

Escape

2016-current

Ecosport

2014-current

Everest

2017-current

Ranger

2012-current
Holden

Model

Year

Astra

2011-current

Barina

2006-current

Captiva

2006-2018

Colorado

2012-current

Combo

2001-current

Commodore

2013-current

Cruze

2009-2015

Epica

2005-2011

Equinox

2017-current

Insignia

2009-current

Malibu

2011-2016

Spark

2009-2015

Trailblazer

2016-current

Trax

2013-2015

Vectra

2003-2008

Volt

2010-2015
Honda

Model

Year

Accord

2008-current

City

2009-current

Civic

2006-current

CRV

2007-current

HRV

2015-current

Insight

2009-2014

Jazz

2008-current

Legend

2004-2012
Hyundai

Model

Year

Accent

2002-current

Coupe

2001-2008

Elantra

2002-current

Genesis

2008-2015

Getz

2002-2011

i20

2008-current

i30

2007-current

i40

2011-current

ix35

2012-2015

Santa Fe

2006-current

Sonata

2001-current

Terracan

2002-2006

Tucson

2015-current

Veloster

2004-current
Infiniti

Model

Year

FX37

2008-2013

G37

2012-2013

Q30

2016-current

Q50

2013-current

Q60

2014-current

Q70

2013-2015

QX30

2016-current

QX50

2013-2015

QX70

2013-current
Isuzu

Model

Year

MU-X

2013-current
Jeep

Model

Year

Cherokee

2008-current

Commander

2006-2010

Compass

2007-2014

Grand Cherokee

2005-current

Patriot

2007-2012

Renegade

2014-current

Wrangler

2011-current
Kia

Model

Year

Carnival

2006-current

Optima

2015-current

Picanto

2004-current

Rio

2005-current

Sorento

2002-current

Soul

2008-current

Sportage

2004-current
Land Rover

Model

Year

Discovery

2004-current

Discovery Sport

2014-current

Freelander

2007-2015

Freelander 2

2006-current

Range Rover

2002-current

Range Rover Evoque

2011-current

Range Rover Sport

2005-current
Lexus

Model

Year

CT

2011-current

GS

2011-current

IS

2013-current

LC

2016-current

LS

2012-current

NX

2014-current

RC

2014-current

RX

2008-current
Maserati

Model

Year

Quattroporte

2013-current

GranTurismo

2007-current

GranCabrio

2010-current

Ghibli

2013-current

Levante

2016-current
Mazda

Model

Year

2

2002-current

3

2003-current

6

2002-current

CX3

2015-current

CX5

2013-current

CX7

2006-2012

CX8

2018-current

CX9

2009-current
Mercedes

Model

Year

A Class

2004-current

B Class

2005-current

C Class

2007-current

CL

2006-2013

CLA

2004-current

CLC

2008-2012

CLK

2004-current

CLS

2004-current

E Class

2003-current

GL

2012-2015

GLA

2013-current

GLC

2015-2013

GLE

2015-current

GLS

2016-current

M

2011-2015

Maybach

2015-current

R

2006-2013

S Class

2005-current

V Class

2014-current

Viano

2004-current

Vito

2004-current
MINI

Model

Year

Clubman

2007-2014

Paceman

2013-2015

Countryman

2008-current

Hatchback

2014-current
Mitsubishi

Model

Year

ASX

2010-current

Challenger

2014-2015

Colt

2004-2008

Eclipse Cross

2017-current

Grandis

2004-2011

iMiEV

2010-current

Lancer

2003-current

Mirage

2016-current

Outlander

2007-current

Outlander PHEV

2013-current

Pajero

2007-current

Pajero Sport

2015-current

Triton

2014-current
Nissan

Model

Year

Juke

2011-current

Leaf

2010-current

Micra

2002-current

Murano

2008-2015

Navara

2008-current

Pulsar

2014-current

Qashqai

2007-current

X-trail

2007-current
Peugeot

Model

Year

206

2005-2012

207

2007-2015

208

2012-current

307

2006-2009

308

2008-2014

407

2006-2012

508

2010-current

2008

2013-current

3008

2009-current

5008

2009-current

Partner

2009-2014

2008

2007-current
Porsche

Model

Year

Cayenne

2010-current

Macan

2013-current

Panamera

2009-current
Renault

Model

Year

Captur

2013-current

Clio

2007-current

Fluence

2009-2014

Kangoo

2008-current

Koleos

2008-current

Laguna

2002-2015

Megane

2005-current

Scenic

2005-current

Zoe

2013-current
Rolls-Royce

Model

Year

Ghost

2010-current

Phantom

2003-current
Saab

Model

Year

9-3

2006-2013

9-5

2009-2012
Skoda

Model

Year

Fabia

2008-current

Kodiaq

2017-current

Octavia

2004-current

Superb

2008-current

Yeti

2009-current
Smart

Model

Year

Fortwo

2008-current

Forfour

2014-current
Ssangyong

Model

Year

Actyon

2007-2014

Rexton

2007-2012

Korando

2010-current
Subaru

Model

Year

Forester

2008-current

Impreza

2007-current

Levorg

2014-current

Liberty

2016-current

Outback

2009-current

Tribeca

2006-2014

WRX

2015-current

XV

2011-current
Suzuki

Model

Year

Alto

2008-2014

Baleno

2015-current

Celerio

2014-current

Grand Vitara

2002-current

Ignis

2016-current

Kizashi

2010-2016

Liana

2002-current

S-Cross

2016-current

Swift

2004-current

SX4

2007-2012

Vitara

2006-current

Wagon R+

2002-current
Tesla

Model

Year

Model S

2013-current

Model X

2016-current
Toyota

Model

Year

Aurion

2016-2017

CH-R

2016-current

Camry

2016-current

Corolla

2018-current

Fortuner

2015-current

Hilux

2015-current

IQ

2009-2014

Prius

2009-current

RAV4

2007-current

Yaris

2006-current
Volkswagen

Model

Year

Caddy

2005-current

CC

2008-2012

Eos

2007-2015

Golf

1999-current

Jetta

2006-current

Multivan Caravelle

1999-current

Passat

2006-current

Polo

2009-current

Scirocco

2009-2017

Tiguan

2009-current

Touareg

2004-current

Up!

2011-current
Volvo

Model

Year

C30

2007-2003

C70

2007-2013

S40

2006-2013

S60

2010-current

S80

2007-2015

S90

2016-current

V40

2012-current

V50

2005-2012

V60

2010-current

V70

2008-2016

V90

2016-current

XC60

2008-current

XC70

2007-2016

XC90

2006-current
Sources