What's covered by travel insurance?
Cancellations and delays
Cancellation fees and lost deposits on prepaid travel, accommodation, meals, etc.; and travel delay expenses.
(Excluding epidemics, pandemics and infectious disease outbreaks; and Last Minute policy.)
Overseas medical and hospital expenses*
Unlimited amount for emergency overseas medical and hospital expenses.
(Excluding pregnancy and childbirth.)
Pre-existing medical conditions
Cover for 27 pre-existing medical conditions.
Travel documents, credit cards and travellers cheques
Replacement passport, visas, travel money cards, travellers cheques and credit cards if they're lost, stolen or damaged.
(Comprehensive, Essential and Annual Multi-Trip policies only.)
Rental vehicle insurance excess
Any hire-car excess you become liable to pay as a result of the car being damaged or stolen.
(Excluding Last Minute policy.)
Luggage and personal effects*
Cost of repairing, replacing or reimbursing you for your belongings if they're lost, stolen or damaged.
Personal liability cover
Legal liability cover in case you accidentally injure someone else or damage or lose someone else's property during your trip.
Cruise cover
Our four international travel insurance policies cover cruises, including those within Australian waters.
(Our Domestic policy does not cover cruises.)
Not all benefits apply to all levels of cover.
Terms, conditions, limits, *sub-limits and exclusions apply.
For full details, please read the Product Disclosure Statement (PDS).

'I really was extremely impressed with how easy Budget Direct made it. Being able to contact them any time, which was really important because it made us feel that there's always someone there.'
Jacqueline D, QLD
Overseas medical and emergency assistance
With Budget Direct travel insurance, you get 24/7 access to a worldwide network of 75,000+ medical and emergency assistance providers.
These include multilingual medical and travel specialists, air ambulances and hospitals. Depending on your needs, we can:
direct you to suitable medical facilities
help coordinate your evacuation and repatriation
provide assistance if your luggage, travel documents, credit cards or other valuables are lost or stolen.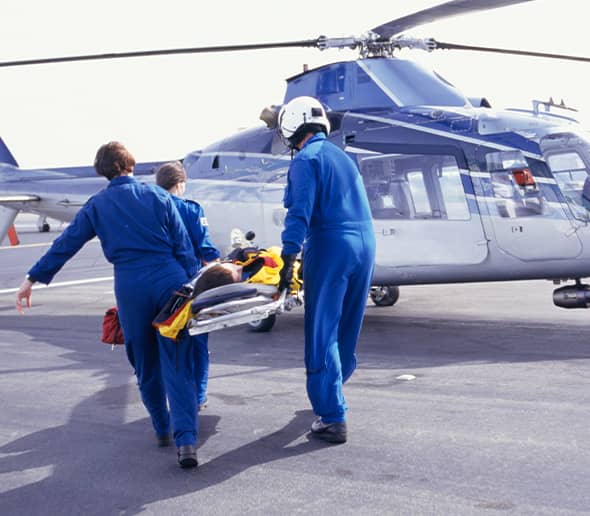 Find out more
The information on this page is a summary only. For all the terms, conditions, limits and exclusions, please read the Product Disclosure Statement.
Make a claim
If your trip didn't go entirely to plan and you need to make a claim, we're here to help.
Travel insurance resources
Articles
Research
Travel types
Travel destinations