Disclaimer: This information is general in nature only. While Budget Direct has endeavoured to ensure the information, we've relied on is accurate and current, we do not guarantee it. Budget Direct accepts no liability for this information.
Despite all the improvements to car safety, driving from A to B is still one of the most dangerous things you can do each day. Many of the latest car models offer sophisticated features such as adaptive cruise control, lane departure technology and collision avoidance systems.
Even if you're the proud owner of an older vehicle, there are still several aftermarket additions that will help make your car significantly safer on the roads.
While these upgrades won't rival all the bells and whistles you can get in an expensive new car, they'll still make your car much safer. That means fewer repair bills and less repair hassles for you.
See all of Budget Direct's road-safety guides.
Here are several safety upgrades worth making to your car:
1. Buy better tyres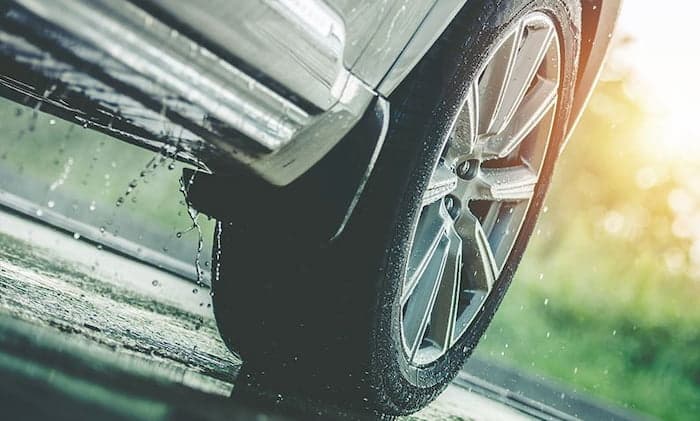 The driver's safety begins when the rubber meets the road. With all the other safety gadgets vying for attention, it's easy to forget that the only parts of your car that touch the road are the tyres.
Darlene Gray, former race driver and education specialist for Bridgestone Tires USA, explains: "A car can only stop as well as its tyres. Even with driving aids like antilock brakes, traction control and all-wheel drive, how well a car performs is governed by its tyres".
While pre-installed tyres will get you most places without too much trouble, upgrading your tyres will help to improve your car's handling on the road. According to Russell White from driversafety.com.au, it's essential that tyres have deep tread channels to deal with wet conditions.
Most tyre manufacturers have online tools to help you choose the right tyres for your vehicle, or you can even ask your local tyre and car shop for advice.
2. Tidy up gadget & cables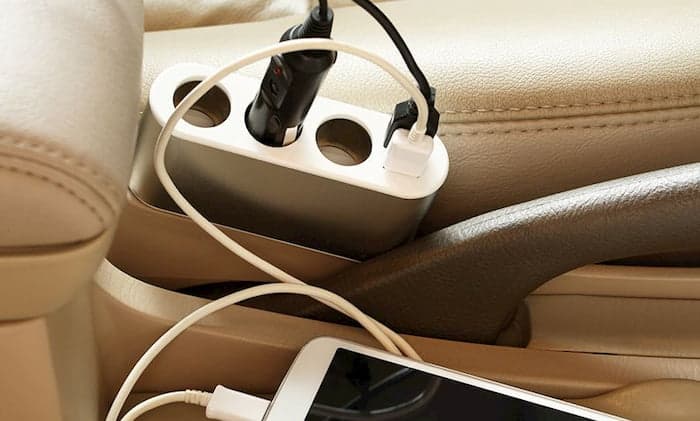 If you've got an older stereo system, the only way to play some decent music from your smartphone or tablet involves plugging in a host of chargers and cables.
Before you know it, the wiring is all tangled up and you're struggling to adjust the volume without everything coming apart.
To make driving around in your gadget-filled car less distracting, grab the following accessories:
Two-port USB car adaptor — While one power port might do the trick, having two means you won't need to unplug and re-plug while you're driving.
Retractable USB cables — These can help you adjust the length of cable to reduce the number of loops hanging around the front driver's seat.
Smartphone dock — Fastening your phone on the windscreen or air-con vent will help you watch the road instead of constantly adjusting your device.
If you want to go further, you could cut the cords completely and install an aftermarket stereo system that links to your devices wirelessly. Go ahead and tell yourself it's a safety upgrade (we don't mind).
3. Install a reversing camera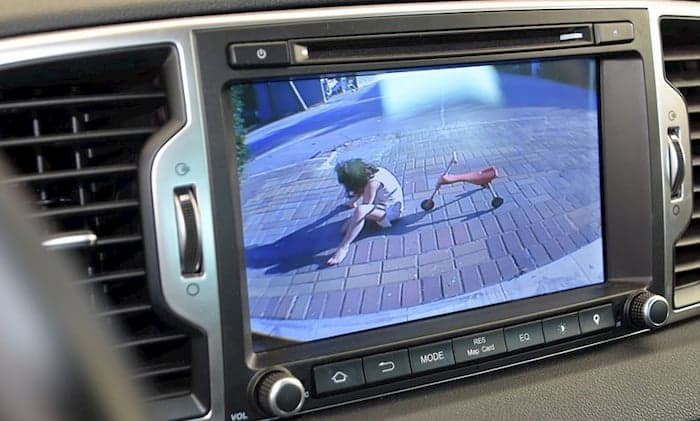 Reversing cameras are an important safety upgrade for cars where it's impossible to see everything behind you from the mirrors alone.
Once only a feature reserved for luxury vehicles, rear-view (or reversing) cameras are now standard in many new cars. The name says it all.
When your car is in reverse, a display on your dashboard or rear-view mirror shows exactly what's hiding behind the rear bumper. Newer cameras will even include lines and distance readings on the display to help you judge how far away the other car's bumper is.
Reversing cameras are a particularly important safety upgrade for some car models where it's impossible to see everything behind you from the mirrors alone.
According to an independent survey done by Budget Direct, 54% of drivers have had at least one near miss when reversing a car, nearly hitting someone who was walking, riding or playing behind their car.
And tragically, the Centre for Accident Research & Road Safety in Queensland (CARRS-Q) has found that in July 2020 children (alongside two other groups) are most at risk of being run over.
There are many types of reversing cameras and displays available in Australia. You can install most of them on your own (or perhaps with the help of a YouTube video or two).
While an aftermarket reversing camera installation might set you back a few hundred dollars, it could help you avoid parking-lot collisions or, more importantly, save a life.
4. Install a blind-spot warning system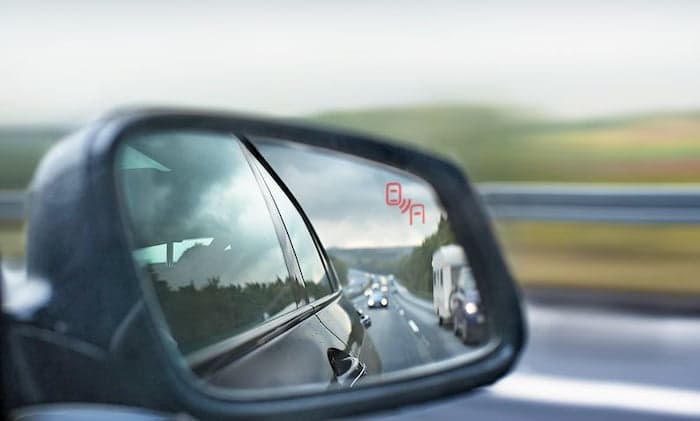 Every vehicle has blind spots — big areas around your car that you can't see when looking forwards, or when using your mirrors. For most drivers, checking a blind spot means physically turning the head to the left or right to look for hazards.
Yet in some instances, the standard shoulder check may not be enough. Glare from wet roads, a lack of streetlights, and poor lighting from other vehicles can all combine to make lane changing a risky, and sometimes fatal, manoeuvre.
A blind-spot detection system can help you change lanes safely. These warning systems work using a range of sensors that can automatically detect when there's another vehicle in your blind spot.
When there's a car in your blind spot and you signal or start to steer towards it, the system alerts you with a flashing light or warning sound. All this means you can keep your eyes on the road as much as possible and navigate lane changes in a safer way.
Aftermarket blind-spot detection systems are available in most electronic and car-accessory stores and can be installed without too much difficulty.
5. Remove the bull bar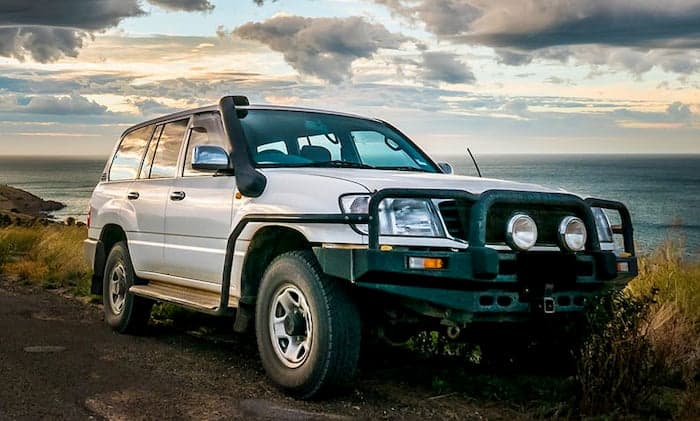 This last suggestion is less an upgrade and more a downsize.
Bull bars (or nudge bars) are often seen as must-have accessories for larger vehicles such as utes and 4WDs. But while bull bars are important out in rural Australia where they protect drivers from animal or tree collisions, they're simply unnecessary on city and suburban streets.
In fact, having a bull bar can cause more severe injuries to other road users. For example, researchers found that a vehicle fitted with a bull bar can cause the death of a pedestrian at half the speed of a vehicle without one.
If you don't have a good reason for a bull bar, swapping it for a standard bumper will make your car safer for pedestrians, cyclists and other drivers.