Disclaimer: This information is general in nature only. While Budget Direct has endeavoured to ensure the information we've relied on is accurate and current, we do not guarantee it. Budget Direct accepts no liability for this information.
Flying with a baby or toddler might seem like a challenge ahead of time. Thankfully, there are steps you can take before, during and after your flight to give it the best chance of success.
To help keep you, your little one, and all the other passengers as cosy as possible, check out our complete guide to flying with various ages of newborns, infants and toddlers.
Booking your flight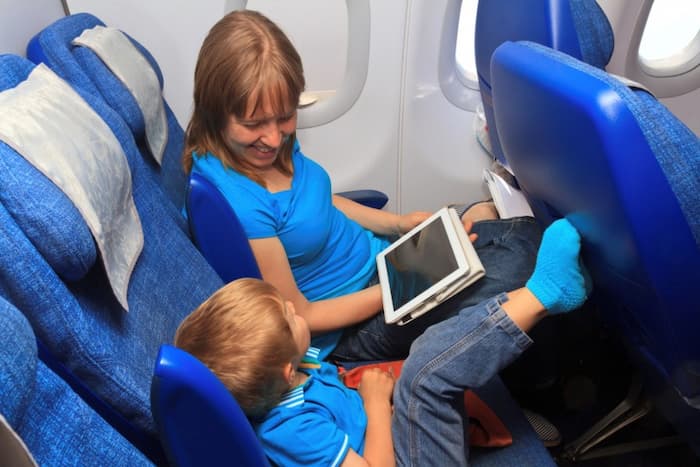 Particularly when it comes to flying with young children, Australian airlines can differ massively. There are several key things to consider when you're booking your flights:
See what airlines have to say – Some major airlines in Australia have web pages devoted to the subject of flying with a baby or toddler, so your first step is to check them out. You'll find information about cabin baggage allowances, seating arrangements, booking a bassinet and more.
Bassinets aren't a certainty – Airlines only have limited amounts of bassinets available. Occasionally, these will be distributed on a first-come, first-served basis. If having some added space for your little one would be advantageous, make sure to book your flights as early as possible.
Check your airline's definition of "infants" – In a lot of cases, airlines will class "infants" as being children under 2 years of age. They also tend to vary in weight restrictions, and what size of children they'll offer bassinets. Always double-check what your airline restrictions are and avoid getting a nasty surprise as you're boarding.
Newborns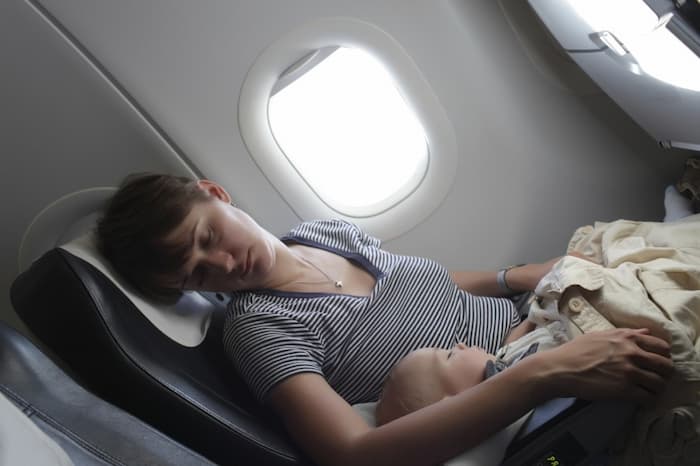 Flying with a brand-new baby has some advantages: they don't need as many toys as toddlers do and their outfits are smaller so you can pack more of them.
But as a new parent, we hardly need to tell you about the challenges of looking after a newborn. Instead, we can guide you through some sensible steps you can take:
Handle the pressure – As the plane ascends and descends, the air pressure in the cabin will change. Us adults can usually pop our ears, but newborns don't quite have that control yet, and may find the pressure change uncomfortable. One easy solution is to keep them sucking – whether that's on a bottle, pacifier, or mum.
Plan plenty of clothes – You would rather have 4 unused shirts in your carry-on at the end of your flight, rather than be forced into wearing a shirt covered in spit-up. Bring some tea towels, back-up clothes, and anything else that can ensure you'll land feeling fresh and tidy.
Prepare for delays – Although it's unlikely, delays do happen. Take-off might be pushed back by an hour, or even disembarking might take longer than expected. Plan enough bottles and supplies for another hour or two on the plane, beyond what the flight should take.
Stay hydrated – In the dry environment of a plane cabin, it's easy for you and your little one to become dehydrated. Either have enough water with you, or have the cabin crew deliver water as often as you need.
Infants up to 12 months
Your little one's personality is starting to shine, and those young giggles are the most precious thing in the world. But as gorgeous as they are, you'd know that they're starting to demand more care and attention.
Stop pressure problems – Just like with newborns, infants usually can't relieve pressure changes in their ears. As long as they're sucking on something, they should dodge any pain or discomfort.
Keep things familiar – They're in a new environment, and probably experiencing new sounds and forces. With all this change, it's worth keeping as many things familiar as you can – from toys and blankets to snacks and bottles.
Pick one-handed solutions – If you're going to be nursing your child throughout the flight, you won't want to battle things that require two hands. Switch a tub of yogurt for a pouch, or bundles of blocks for a single stuffed toy.
Keep valuables hidden – Whatever you're handling on your flight, be prepared to drop it. The cabin crew will gladly help you recover items, but losing your phone or jewellery can add unnecessary stress to the flight.
Toddlers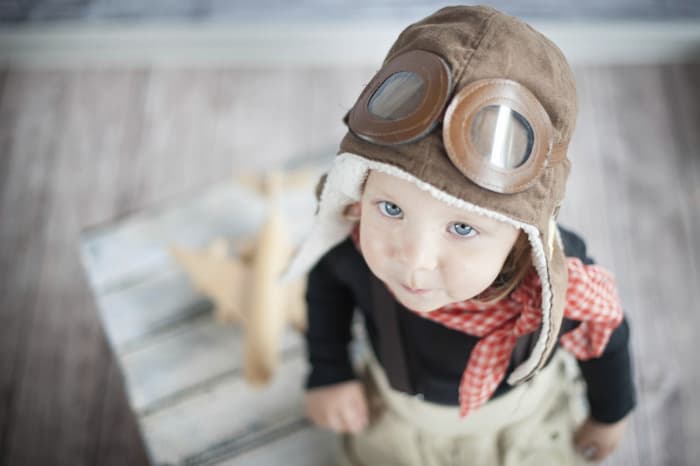 More energy than humanity has ever produced – all seemingly trapped in a single child. Their curiosity is contagious, but that excitement to learn might seem like a worry before boarding a plane. Fortunately, as children get older, you tend to have more management options available to you, and more ways for them to be independent on flights:
Practise at home – You can create plane conditions in the days leading up to the flight and let them practise sitting still, and playing games. Perhaps even have your child expect a reward if they can manage to stay in their seat for the whole flight.
Hack your entertainment options – If your child has an iPad or tablet, let them spend as much time as they like on it. But to save the hassle of risky drops or losing it, you can buy a heavy-duty case, and even strap it to your arm. If your little one drops it, one tug and it's usually back in their eager hands.
Stick to routines as best you can – When it's time to brush their teeth or put them down for a nap, do your best to let it happen. They may not fall asleep, but you're better off trying to keep things as normal as possible than attempt to adapt, and have their new routine throw things off once you've landed.
Don't overindulge them as a bribe – Sugar and treats might be a good band-aid solution to keeping them in their seat, but it can backfire quickly. As tempting as it may seem, holding off on "sometimes" treats will usually serve you well on a long flight.
If you also have some long legs in the car on your holiday, be sure to read more of our travelling with kids by plane, train, bus and car article.
Make sure an unexpected accident doesn't spell trouble
With all the added planning and stress that goes into planning a holiday with young ones, a little peace of mind goes a long way. Find out if you and your children qualify for travel insurance, to give you cover against accidents, unexpected delays, or other common interruptions on holiday. Make sure you read the Product Disclosure Statement when considering insurance to understand the Terms, Conditions, Limits and Benefits.