Disclaimer: This information is general in nature only. While Budget Direct has endeavoured to ensure the information we've relied on is accurate and current, we do not guarantee it. Budget Direct accepts no liability for this information.
Backpacking is an adventurous and cost-effective way to see a new part of the world for the very first time. Typically popular amongst students and younger people, backpacking allows you to see the best parts of the world and enjoy your trip on your own or with a group of your best friends.
A major advantage associated with backpacking is portability. Instead of lugging heavy suitcases through the lush rainforest or dry outback, travelling with a backpack will allow you to keep all of your possessions in the same place. This can also further prevent things from being lost or stolen as you continue on your journey.
Here are some of our best backpacking tips to help you explore Australia.
Choosing the right direction
Whether you're a first-time backpacker or a more experienced traveller you'll still want to choose your backpacking destination well in advance.
It's always better to err on the side of caution and choose a backpacking destination that is accessible and easy to navigate. Once you're ready to explore even further you can seek out and prepare for travel in different types of backpacking locations.
When you go backpacking for the first time:
Consult with more experienced backpackers
Pick a well-travelled and well-established camp that is close to home
Make sure there's water near camp
Seek out warmer weather
Use a walk-in campground
Saving money
Typical travel costs for backpackers are broken down into three different categories: accommodation, food, and activities. It's in your best interest to try and save money while backpacking because the longer your money lasts, the longer you'll be able to keep travelling.
Accommodation
You have the option of staying in a hostel, motel, hotel or camp. Hostels offer shared dorm rooms or private rooms with a shared bathroom. One of the best ways to lower expenses is to choose hostels that have a shared kitchen so you can prepare your meals.
Camping, however, is the most cost-effective method of accommodation and is even cheaper if you bring your tent!
Food
Planning what you'll eat for breakfast, lunch and dinner is a very important part of backpacking.
You can opt for freeze-dried backpacking food (that's the easiest option) or a trip to the grocery store which has proven to be more cost-effective.
While prices of food will vary based on your location buying food from a local supermarket and cooking yourself a meal will ultimately help to contribute to your savings.
Activities
Multi-day activities and tours are costly. While walking tours can be a more cost-effective way to see the sights. Train travel is another great way to save money when you book your journeys ahead of time. Rail passes can also save money if the train is your primary mode of transport.
Choosing the right backpack
Choosing the right backpack before you go on your trip is an integral pack of backpacking. If you're not careful you could end up with a backpack that is the wrong size and shape for your body. You'll also need to make sure that it is secure enough and has enough volume to carry all of your belongings.
The size of a backpack is measured in litres. Smaller daypacks have a 15-40 litre capacity and large hiking, or travel packs are in the 45-100 litre range. There are three main types of large backpacks: hiking/expedition packs, travel packs and hybrid packs.
Hiking/expedition packs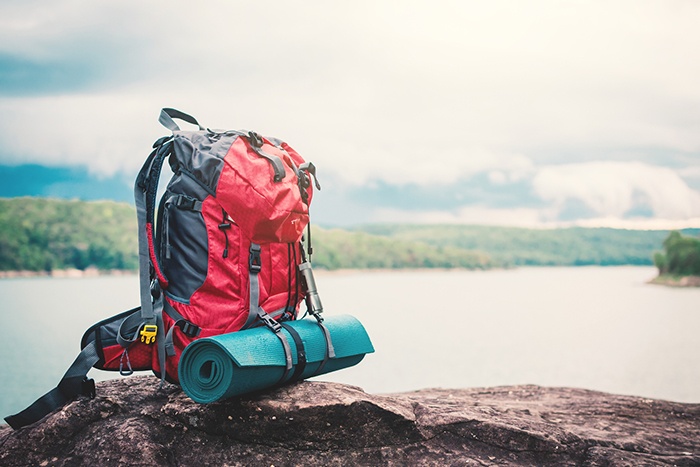 These are used to carry a lot of weight while hiking. They also include hip belts and will normally open up at the top, sometimes with additional access near the bottom of the backpack.
The main advantage of this backpack is its tough material exterior and its disadvantage is that it can be harder to access gear inside that's furthest from the small opening.
Travel packs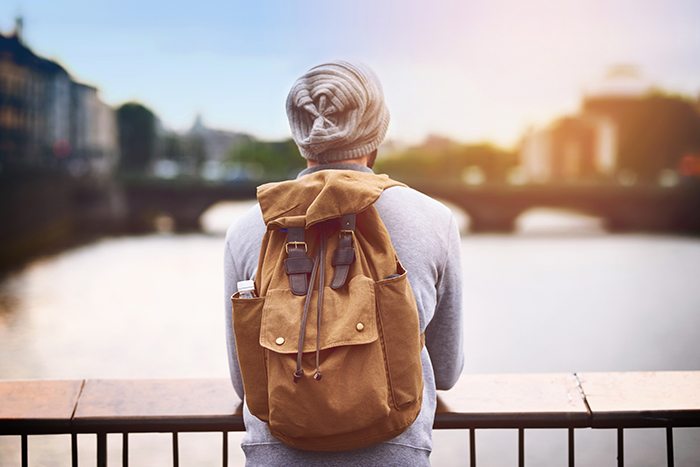 Travel backpacks have become increasingly popular in the past two decades for backpackers wanting something more user-friendly. A typical travel pack will have at least two or three zippered compartments and provide easier access to your gear.
Many of these packs also include access to its main compartment through the front of the backpack, just like a suitcase.
Some backpacks come with a separate daypack that can be carried together with the main pack or used separately while sightseeing. One of the best features of travel packs is that the zippers can be secured with a small padlock or combination lock to protect what's inside.
Hybrid packs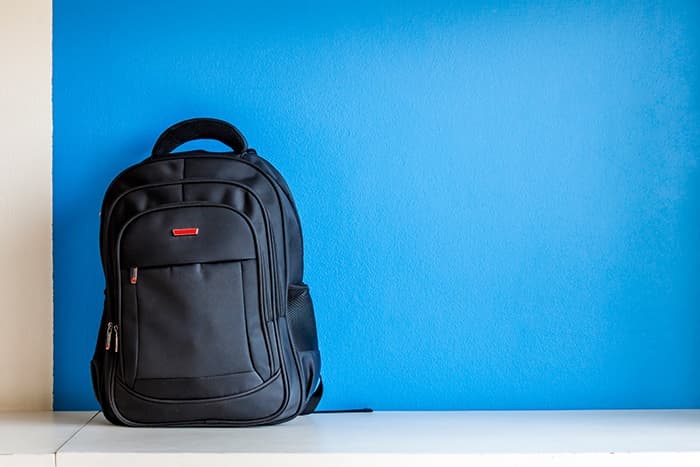 Hybrid packs are a combination of the best parts of a hiking pack and a travel pack.
These backpacks are available in two different materials: canvas and nylon. While a canvas pack can be more durable, a nylon pack will be lighter in weight.
Before you purchase a hybrid backpack make sure to seek advice and get help fitting the pack to your body. Make sure all the straps are properly adjusted and your weight is evenly distributed while wearing the backpack.
Packing for your trip
When packing for your trip you'll only need to bring essential clothes and gear.
There's no need to go out and buy new clothes when you can go through what you already own; look for lightweight, quick-drying fabrics like nylon or polyester.
The type of gear you'll need will depend on your backpacking location, the weather, if you're camping and if you have access to a kitchen.
Here is a list of essential backpacking gear and clothing that you may need to pack on your next trip.
Gear:
Tent
Backpack
Sleeping bag
Sleeping pad
Stove
Water treatment (water filter or purifier)
Kitchen supplies
Clothing:
Next to skin base layers (long underwear)
Hiking layers (nylon pants, t-shirt, hat)
Insulation (puffy jacket, lightweight pullover, hat)
Rainwear (waterproof jacket)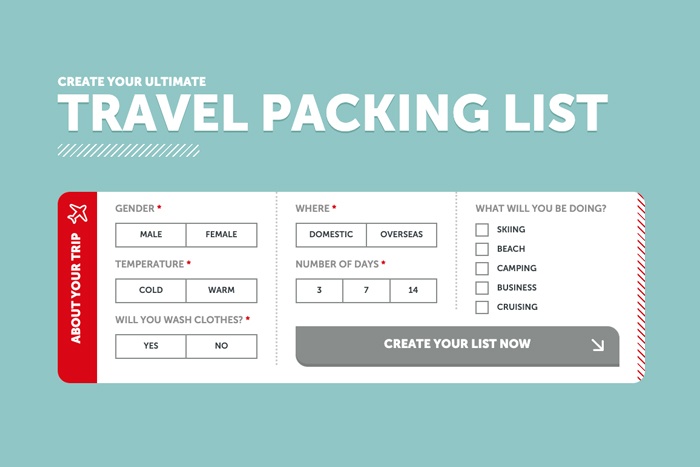 Budget Direct can create a curated travel packing list based on the temperature, location, length of your trip, what you'll be doing and whether you'll wash clothes in that time.
And if you need further help with what to pack on your next adventure why not check out these packing hacks for clever travellers.
Getting ready for your trip
Preparing for your trip should ensure that you're mentally, physically, and operationally prepared before you go backpacking. This will allow you to address any accidents, worries or concerns confidently if they do arise.
Here is a checklist you can complete before your trip:
Getting physically ready – Start by completing lots of smaller day trips with your backpack on.
Getting mentally ready – Get familiar with your clothing and gear ahead of time.
Leaving a trip planner with a friend or family member – Include details about where you're going, each location you'll be staying in and when you'll be back.
Start packing early – Make sure to pack several days in advance to prevent any last-minute items from being added.
Finding travel insurance
Budget Direct's travel insurance can provide cover for the cost of repairing, replacing, or reimbursing you for your belongings (or backpack) if they're lost, stolen or damaged. Make sure you read the Product Disclosure Statement for Terms, Conditions, Limits and Exclusions when considering insurance.
And for first-time backpackers, there's also student travel insurance that can keep you covered even on your backpacking trip.