Disclaimer: This information is general in nature only. While Budget Direct has endeavoured to ensure the information we've relied on is accurate and current, we do not guarantee it. Budget Direct accepts no liability for this information.
When you're daydreaming about your ideal vacation, the word 'planning' probably doesn't come up very often. In fact, 'thorough planning' and 'relaxing holiday' can feel like opposites. Yet, it's difficult to have one without the other because planning is an essential part of travelling.
Still, planning doesn't have to mean stress. Rather, being prepared can often provide extra peace of mind, thereby taking some of the stress out of travelling.
With this in mind, we've come up with five fantastic travel preparation tips, so that you can effortlessly prepare for the perfect holiday.
1. Before travelling
It's never too soon to start researching your next trip. The sooner the better. That way, if you run into any unforeseen issues, you'll have plenty of time to resolve them.
Before you start planning your trip you'll need to:
Check your passport is valid and up to date.
Check tourist visa requirements (if needed).
Scan and email your passport, identification card and itinerary to yourself just in case they're ever lost or stolen.
Register with smartraveller to keep up to date with travel warnings and important news.
Call your bank and credit card providers so that they don't suspect fraud when foreign transactions show up on your card.
Keep receipts of the valuables your taking with you in case you have to claim on travel insurance.
When researching accommodation you may want to opt for homestays (like on Airbnb) over a hotel. Not only can it be more cost effective, but it can also provide a much nicer experience overall.
When planning you should also ask:
Are there are any local customs to be aware of?
Are there any must-see attractions to visit?
Will you rent a car or use public transport?
What is the weather usually like during the season you're visiting?
How will you get from the airport to your accommodation?
When is the best day to book flights?
And lastly, are you interested to know how far your money will go in a holiday (or more permanent) destination? Check out our interactive: Compare the cost of living.
2. The day before travelling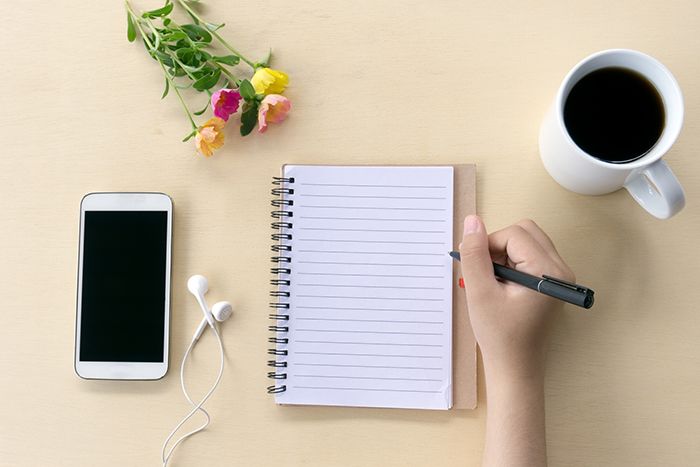 Making a travel essentials checklist for the month, week and day before you start travelling is highly recommended. The last thing you want is to arrive at the airport, only to discover that you've forgotten your passport.
Your checklist for the day before departure should include:
Marking your bag as "fragile" to help ensure that it is handled properly.
Setting aside your water bottle for the next day so you have water when you need it in the airport.
Making sure that you have a pen set aside to complete customs forms.
Choosing an outfit for the next day that's respectful of cultural dress codes and customs in the country (or countries) you're visiting.
As you pass each milestone check each of your lists until you're 100% certain that you'll have everything you'll need for a successful holiday. For further tips on what to include on your list, check out our travel packing list planner!
3. Pre-plan your route to the airport
Whether you're a first-time traveller or a frequent flyer, it never hurts to pre-plan how you're going to get to the airport.
You may think you know the way to the airport like the back of your hand, but there's nothing worse than encountering unexpected roadworks which make you late for your flight. Likewise, if you're catching public transport, check that your bus/train is running on time without any track works or unexpected delays.
You also have the option of using a ride share service and can plan when you want to be picked up so that you have plenty of time to catch your flight.
4. Check the weight of luggage and baggage allowances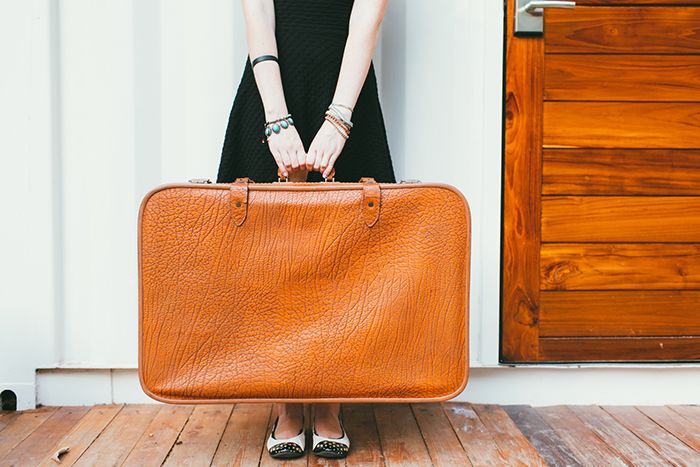 Even if you have travelled recently, you should always check baggage allowances, as they could have changed since your last flight. Baggage allowances tell you what size/weight your baggage can be, as well as what carry-on baggage you are allowed to take on your flight.
Further, baggage allowances can vary from airline to airline. Australia's four main domestic airline carriers; Qantas Domestic, Virgin Australia, Jetstar and Rex all have their own rules when it comes to checked and carry-on baggage.
The baggage rules are as follows at the time this article was written:
Qantas Domestic
For checked baggage no single piece can exceed 32kg. An adult in Economy can check one piece up to 23kgs while an adult in Business class can check two pieces up to 32kgs each.
Whereas your carry-on baggage allowance can include one piece up to 10kg, two pieces with a combined weight of 14kgs or one piece and one suit bag with a combined weight of 14kgs.
Virgin Australia
All fares include one piece of checked baggage at 23kg plus more if you're travelling Business Class or at Velocity status.
Whereas your carry-on baggage allowance can be one standard piece, two small pieces or one standard piece and a suit pack weighing 7kgs in total for economy guests.
For Business guests, their carry-on allowance can be one standard piece weighing 7kg, two small pieces weighing 14kg or one standard piece and one suit pack weighing 14kg.
Jetstar
Your checked baggage allowance will depend on the fare and bundle you've purchased for your trip. There is a 20kg allowance on the Economy Starter fare with Plus bundle, 30kg for the Economy Starter fare with Flex bundle and Business fare and Business fare with Max bundle.
The carry-on baggage allowance is a combined weight of 7kg for the Starter, Starter Plus and Starter Max fares and a combined weight of 14kg for the Flex bundle or Business Class.
Rex
The checked baggage allowance for all regional services under the Community, Promo and Saver fares is 15kgs and under the Flex fare it is 23kgs.
While the checked baggage allowance for all domestic services under the Promo, Saver and Flex fares is 23kgs and is 32kgs under the Biz Saver, Biz and Biz Plus fares.
The carry-on baggage allowance across all regional services and fares is 7kg while the allowance across all domestic services in a Promo and Saver fare is 7kg, a Flex fare and Biz Saver is 10kg and Biz and Biz Plus fare is 15kgs.
To avoid any nasty surprises, it is best to check each airline's specific baggage allowance policy, and then weigh your fully packed bags before leaving the house. That way, you can avoid finding out your bag is too heavy at the airport, and frantically digging through your luggage searching for items to discard!
Please check before with the respective airlines the latest baggage allowances as these may have changed since this article was written.
5. Purchase travel insurance
Sometimes despite our best efforts, accidents happen. That's life. However, when you travel halfway around the world only to find that your bags were sent elsewhere, these accidents can quickly turn into disasters.
It's during times like these that you'll feel relieved to know you purchased travel insurance. It's no exaggeration to say travel insurance can be the difference between a relaxing, memorable holiday and a full-blown disaster.
Common travel insurance claims can cover stolen, or damaged luggage or personal items, and medical expenses. This final point is particularly pertinent, as not all countries have reciprocal health care agreements with Australia, and travel insurance usually covers more than just your medical treatment. Be sure to read the Terms, Conditions, Limits and Exclusions of the Product Disclosure Statement when purchasing insurance.
Accordingly, travel insurance can give you the peace of mind to enjoy your holiday, safe in the knowledge that you are probably covered in case of emergency.