Disclaimer: This information is general in nature only. While Budget Direct has endeavoured to ensure the information we've relied on is accurate and current, we do not guarantee it. Budget Direct accepts no liability for this information.
Despite New York's stifling summer days and snowy winters, there's always something to experience when travelling to the 'Big Apple' with kids. From exhibit openings to new parks, NYC has something fun for all the family.
To help you on your trip we've put together a list of 6 of the best things to do with kids on your next visit to New York City.
American Museum of Natural History, Upper West Side of Manhattan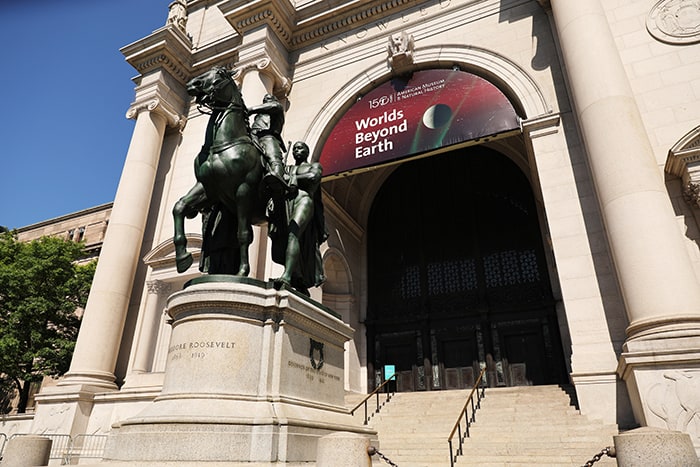 The American Museum of Natural History is one of the oldest museums in the world (150 years old!). The museum is so big that you may not be able to see it all in one day.
Your kids may also get an extra surprise when they realise that this is the museum where the movie 'Night at the Museum', was filmed!
There are 27 connected buildings with 45 exhibition halls featuring an array of interactive exhibits, gigantic dinosaur skeletons, fossils, rare stuffed animals, space-themed displays, and much more.
Kids may not be excited to visit a museum initially but this one may change their mind. Each exhibit is educational, fun and with some areas designed specifically to be family-friendly.
The Discovery Room offers a hands-on, interactive experience into science for families and especially children aged 5 to 12.
Throughout the museum there are all kinds of creatures represented (snakes, insects, African mammals) and if your child is interested in animals then they'll find them here.
If your kids are wanting to learn about space or underwater life then look no further than the world-famous Hayden Planetarium Space Theatre or the Family Hall of Ocean Life.
Or if you're looking for the museum's latest giant screen film then check out Volcanoes: The Fires of Creation.
With all the permanent and special exhibits to get through you'll need to plan your visit and start the day early. The museum is located at 200 Central Park West, New York 79th Street and is open from 10am-5:30pm Wednesday to Sunday.
Coney Island, Brooklyn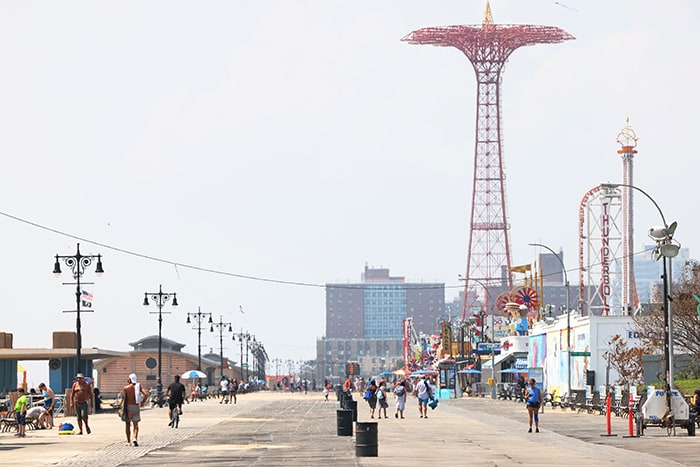 Coney Island is a summer entertainment destination for locals and tourists alike. It was historically well known for being home to several of the best amusement parks in the world at one time or another.
Some of its highlights include the beautiful Brighton beach, the Wonder Wheel and Luna Park. Known as NYC's most iconic destination for fun, Luna Park is home to the Cyclone and Thunderbolt rollercoasters with plenty of dining options, attractions, and more for the family.
At the end of the Riegelmann Boardwalk in Coney Island is the New York Aquarium. A great activity for adults and children the aquarium allows you to plan your visit and book tickets to see shows with any or all of their marine animals.
Coney Island also hosts an annual outdoor movie series showing family-friendly movies, ballgames with the Brooklyn Cyclones at the MCU Park, and night-time fireworks displays each Friday night from July 21st.
Central Park, New York City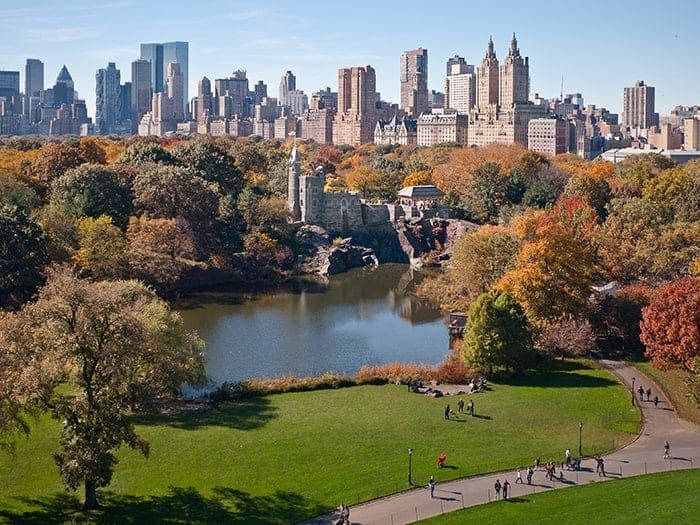 Central Park is a brilliant place to take your kids and with so much to do there you and your kids will be spoilt for choice!
The Carousel has been a beloved Central Park tradition for over 150 years. Accompanied by music from a mechanical organ the carousel houses 57 and two chariots to gallop along in.
Sheep's Meadow, Strawberry Fields, and the Great Lawn are all great places for a family picnic. Or try the Loeb Boathouse for a more formal family dining occasion.
The Belvedere Castle in the middle of the park offers sweeping views and a beautiful turtle pond behind the castle for you and the family to enjoy.
And finally, a trip to visit the Alice in Wonderland statue and see a puppeteer show at the Swedish Cottage Marionette Theatre will bring these children's classics to life right before their eyes.
New York Hall of Science, Flushing Meadows-Corona Park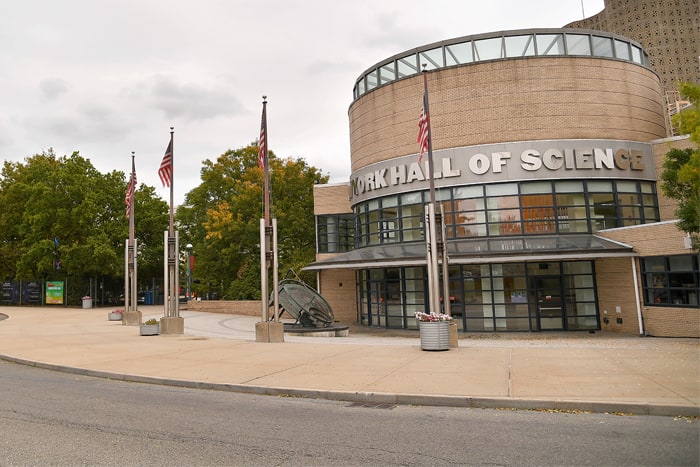 Also known as NYSCI the Hall of Science is New York's hub for interactive science-based learning. It serves half a million students, teachers and families every year offering hands-on learning through the "Design-make-play" method, bringing joy and play to education.
NYSCI has a number of weekly programs for families, young children, teens, adults, students and teachers. Public events, exhibits, workshops and camps are offered to explain the science, capture the imagination of all, and demystify the world.
They currently have a virtual exhibit running titled, Amazing Brains. This exhibit utilises the best of science and art to create innovative images of brains in many different ways. This is something your kids will love even if you can't be there in person.
Ripley's Believe it or Not!, Times Square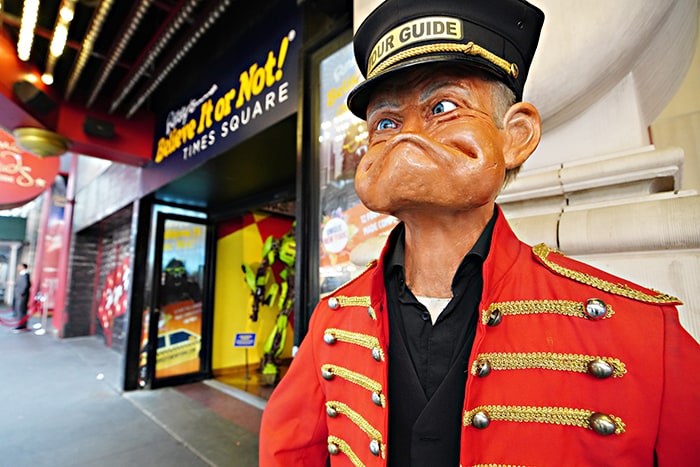 If your children have always wanted to see the world's largest collection of shrunken heads or love the idea of taking a trip down a black hole, this is the place for them.
Ripley's Believe It or Not! has been delivering jaw-dropping, mind-boggling and eye-opening experiences since 1939 and is home to rare artefacts and thrilling exhibits that encourage adults and kids to join in the fun.
Move through the 20 themed galleries at your own pace uncovering more about the amazing world we live in and the world records that have been found. Some of the most popular exhibits include the Black Hole, Mindball, and LazeRace.
Broadway Theatre, Midtown Manhattan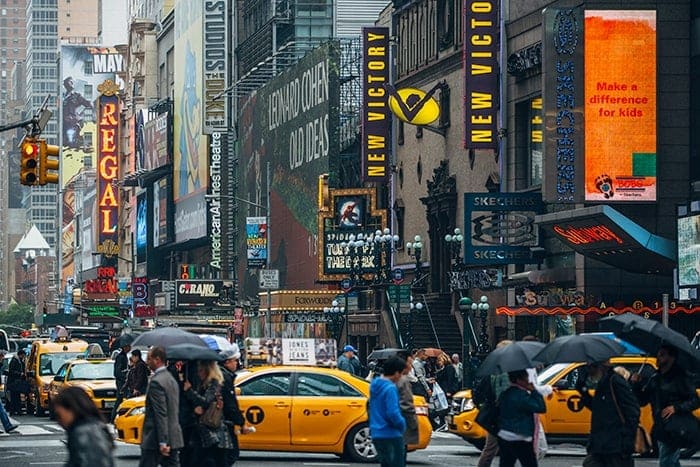 While there are plenty of shows aimed at adults on Broadway there is also a large number of shows that cater to children too.
Make sure you check which shows are playing before you visit New York City. You can book tickets online prior to travelling or purchase a cheaper ticket in person at a TKTS Discount Booth.
Some of our favourite family-friendly productions include The Lion King, Aladdin, Wicked, and Harry Potter and the Cursed Child. Similar to a movie, each Broadway show also comes with a rating so that you'll know exactly what to expect when it comes to age-appropriate musicals.
Once a year the Broadway league hosts a kid's night on Broadway, where children under the age of 18, who are accompanied by an adult, attend for free!
New York City is an ideal holiday destination for the entire family. While figuring out how to travel with kids can sometimes be difficult, the number of different kid-friendly attractions in the city will make planning your trip with kids a whole lot easier.