New Zealand has it all, from rugged and untamed national parks to world-class skiing slopes.
Holidays can go wrong, though. Which is why the Australian Government recommends travellers get insurance (it's "as important as a passport").
As well as getting cover, you may wish to read our health and safety tips for Aussies travelling to New Zealand (below).
Cancellations and delays
Cancellation fees and lost deposits on prepaid travel, accommodation, meals, etc.; and travel delay expenses.
(Excluding epidemics, pandemics and infectious disease outbreaks; and Last Minute policy.)
Overseas medical and hospital expenses*
Unlimited amount for emergency overseas medical and hospital expenses.
(Excluding pregnancy and childbirth.)
Pre-existing medical conditions
Cover for 27 pre-existing medical conditions.
Travel documents, credit cards and travellers cheques
Replacement passport, visas, travel money cards, travellers cheques and credit cards if they're lost, stolen or damaged.
(Comprehensive, Essential and Annual Multi-Trip policies only.)
Rental vehicle insurance excess
Any hire-car excess you become liable to pay as a result of the car being damaged or stolen.
(Excluding Last Minute policy.)
Luggage and personal effects*
Cost of repairing, replacing or reimbursing you for your belongings if they're lost, stolen or damaged.
Personal liability cover
Legal liability cover in case you accidentally injure someone else or damage or lose someone else's property during your trip.
Cruise cover
Our four international travel insurance policies cover cruises, including those within Australian waters.
(Our Domestic policy does not cover cruises.)
Not all benefits apply to all levels of cover.
Terms, conditions, limits, *sub-limits and exclusions apply.
For full details, please read the Product Disclosure Statement (PDS).
Health and safety concerns for New Zealand
Stay safe and healthy on your trip to New Zealand by taking note of the following:
Driving hazards
Spectacular scenery comes at a cost: Road safety can be compromised by black ice, one-way bridges, and windy routes.
Action sports
If your itinerary includes bungee jumping, parasailing and canopy-walking, you'll need travel insurance to protect you in case of accidents.
Health system
While Australia and New Zealand have a reciprocal health care agreement, it does not cover all medical conditions.
Earthquakes and seismic activity
New Zealand is situated at the edge of two tectonic plates. This makes it vulnerable to earthquakes, tsunamis, landslides, and volcanic activity.
Be aware that seismic activity can happen without warning.
Do I need extra coverage for
snow sports?
Yes — to be covered for costly mishaps while skiing, snowboarding and/or ice-skating , you need to add optional Snow Sports Cover to your Budget Direct travel insurance policy.
What to do before you leave for New Zealand
Reduce the risk of missed flights, detention or financial loss by following these steps before you depart: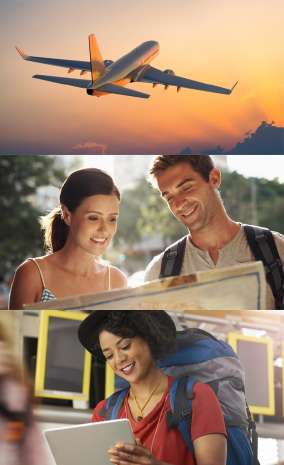 Check your flight details
Confirm your departure time (if your airline moves the time forward and you miss your flight, your losses may not be covered by travel insurance).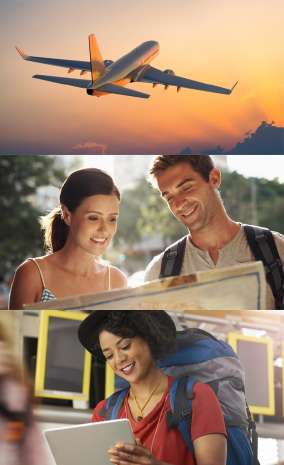 Locate the Australian Embassy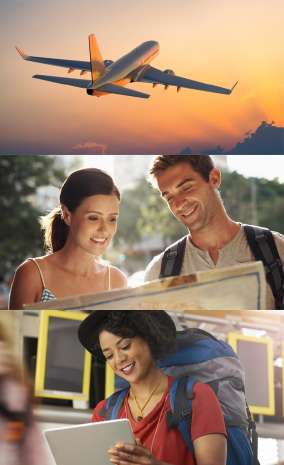 Overseas medical and emergency assistance
With Budget Direct travel insurance, you get 24/7 access to a worldwide network of 75,000+ medical and emergency assistance providers.
These include multilingual medical and travel specialists, air ambulances and hospitals. Depending on your needs, we can:
direct you to suitable medical facilities
help coordinate your evacuation and repatriation
provide assistance if your luggage, travel documents, credit cards or other valuables are lost or stolen.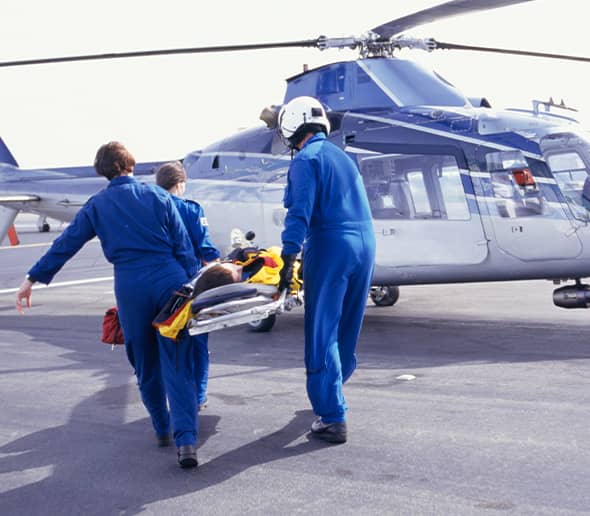 Find out more
The information on this page is a summary only. For all the terms, conditions, limits and exclusions, please read the Product Disclosure Statement.
Frequently asked questions
Which sports and activities does travel insurance cover?
Does travel insurance cover rental / hire cars?
All Budget Direct's travel insurance policies except Last Minute include cover for any rental-car insurance excess you become liable to pay.
The excess is the amount you're required to pay towards a claim for any loss or damage to the rental car while it's in your possession (it's also known as a 'damage liability fee').
While it's designed to limit your financial liability for the loss or damage, the excess can still be as much as several thousand dollars.
Our 'Rental vehicle insurance excess' benefit — ranging from up to $4,000 (Essential, Domestic) to up to $6,000 (Comprehensive, Annual Multi-Trip) — can cover most, if not all, of your liability.
(Even if you're covered by us, you should still read your rental car agreement, so you're aware of its terms and conditions and any exclusions.)
Does travel insurance cover skiing?
For an additional premium, you can add optional Snow Sports Cover to your Budget Direct international or domestic travel insurance policy.
Among other things, Snow Sports Cover can insure you for snow sports equipment, ski packs, lift hire, and piste closures.
Can travel insurance be extended?
Does travel insurance cover trip cancellation?
All Budget Direct travel insurance policies except Last Minute can cover the cost of cancelling (or amending) your trip due to an insured event. Read more
Travel Insurance Knowledge Base
Your questions about insurance all
answered in one place.