Bula! The beautiful tropical islands of Fiji are matched only by the locals' hospitality and charm.
Holidays can go wrong, though. Which is why the Australian Government recommends travellers get insurance (it's "as important as a passport").
As well as getting cover, you may wish to read our health and safety tips for Aussies travelling to Fiji (below).
Cancellations and delays
Cancellation fees and lost deposits on prepaid travel, accommodation, meals, etc.; and travel delay expenses.
(Excluding epidemics, pandemics and infectious disease outbreaks; and Last Minute policy.)
Overseas medical and hospital expenses*
Unlimited amount for emergency overseas medical and hospital expenses.
(Excluding pregnancy and childbirth.)
Pre-existing medical conditions
Cover for 27 pre-existing medical conditions.
Travel documents, credit cards and travellers cheques
Replacement passport, visas, travel money cards, travellers cheques and credit cards if they're lost, stolen or damaged.
(Comprehensive, Essential and Annual Multi-Trip policies only.)
Rental vehicle insurance excess
Any hire-car excess you become liable to pay as a result of the car being damaged or stolen.
(Excluding Last Minute policy.)
Luggage and personal effects*
Cost of repairing, replacing or reimbursing you for your belongings if they're lost, stolen or damaged.
Personal liability cover
Legal liability cover in case you accidentally injure someone else or damage or lose someone else's property during your trip.
Cruise cover
Our four international travel insurance policies cover cruises, including those within Australian waters.
(Our Domestic policy does not cover cruises.)
Not all benefits apply to all levels of cover.
Terms, conditions, limits, *sub-limits and exclusions apply.
For full details, please read the Product Disclosure Statement (PDS).
Health and safety concerns for Fiji
Follow these precautions to stay safe and healthy on your trip to Fiji:
Food poisoning
Drink bottled water and dine in established restaurants to avoid dangerous strains of bacteria in the local food and drinking water.
Viruses
Use insect repellent and mosquito nets to avoid nasty bites that can lead to Dengue fever and Zika virus.
Legal system
Know the rules — obey Fiji's laws.
Health system
Carry proof of purchase of your travel insurance to ensure quick and inexpensive healthcare.
Fiji medical treatment
Medical facilities in Fiji are generally poor by Australian standards. Due to shortages of doctors, medical equipment and drugs, many regions offer only basic healthcare.
If you get seriously sick or injured, you may have to be medically evacuated or repatriated to Australia. Because the Australian Government doesn't pay for overseas medical and hospital expenses, it recommends you get adequate travel insurance.
Before receiving any medical treatment in Fiji, you may be asked to prove you have travel insurance. If you can't, you may be required to pay the treatment costs up front.
What to do before you leave for Fiji
Reduce the risk of illness, detention or financial loss by following these steps before you depart: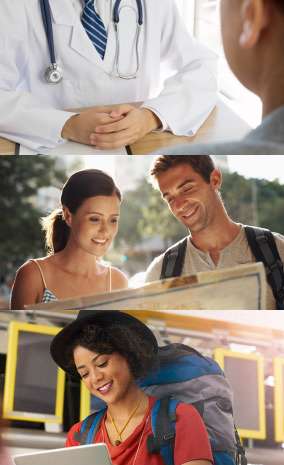 Get
vaccinated
Make sure you're up to date with your routine vaccinations. And ask your doctor whether there are other diseases in Fiji you need to vaccinate yourself against.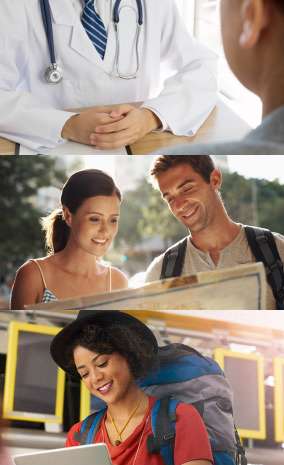 Locate the Australian high commission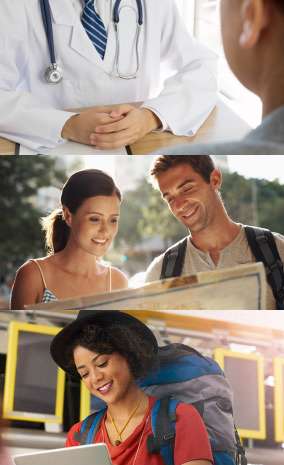 Overseas medical and emergency assistance
With Budget Direct travel insurance, you get 24/7 access to a worldwide network of 75,000+ medical and emergency assistance providers.
These include multilingual medical and travel specialists, air ambulances and hospitals. Depending on your needs, we can:
direct you to suitable medical facilities
help coordinate your evacuation and repatriation
provide assistance if your luggage, travel documents, credit cards or other valuables are lost or stolen.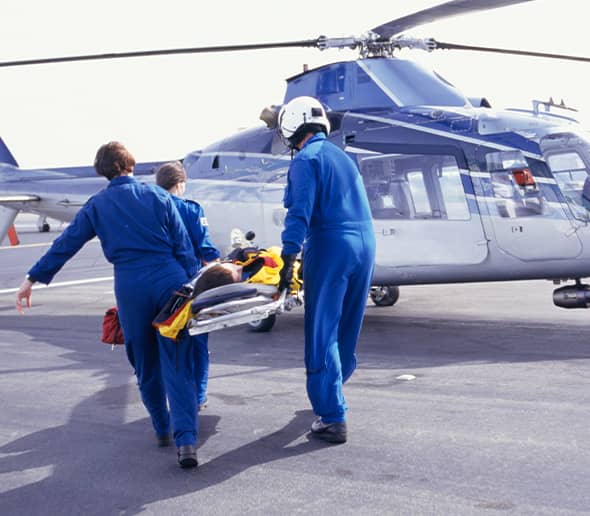 Find out more
The information on this page is a summary only. For all the terms, conditions, limits and exclusions, please read the Product Disclosure Statement.
Frequently asked questions
Does travel insurance cover scooters and motorbikes?
Budget Direct policyholders can be covered for claims arising from two- and three-wheeled motor vehicles, as long as:
As the driver or passenger:
you are wearing a helmet (regardless of the law of the country you're in)
As the driver:
you hold a licence appropriate for the country you're in
if using a motorcycle rated 125cc or higher, you hold a licence for driving the equivalent-rated motorcycle in Australia.
Which sports and activities does travel insurance cover?
If I get into trouble overseas, will I be able to get help?
Yes – all Budget Direct's international travel insurance policyholders get 24/7 access to a worldwide network of 75,000+ medical and emergency assistance providers.
These include multilingual medical and travel specialists, air ambulances and hospitals.
Whether you get sick or injured, lose your travel documents or credit cards, or are robbed, assaulted or arrested, we can get you the help you need.
Note that, if you suffer an illness or injury that requires emergency transportation, hospitalisation or repatriation and/or is likely to cost more than A$500 to treat, you (or someone else on your behalf) must call us as soon as possible.
Read more about our overseas medical and emergency assistance service
Does travel insurance cover illness or injury abroad?
Yes – Budget Direct travel insurance can cover claims resulting from a sudden and serious illness or injury suffered by you, a person you're booked to travel with, or a close relative or business associate (who is a resident of Australia and in Australia at the time the event occurs).
For example, you can lodge a claim for one or more of the following:
Note that we will not cover any claims related to any pre-existing conditions (excluding the 27 we do cover and which you have told us about).
These include medical conditions for which, during the 90 days before your policy's start date, you or another person:
needed surgery, inpatient treatment or hospital consultations
needed any treatment or prescribed medication
were on a waiting list for, or needed surgery, inpatient treatment or tests at, any hospital or clinic
were diagnosed with a terminal condition (that will cause death)
We can still cover you for claims not related to any of these conditions.
Does travel insurance cover delayed flights?
All Budget Direct travel insurance policies except Last Minute can cover your reasonable extra meals and accommodation expenses if your outward or return flight is delayed due to poor weather, natural disaster, strike, industrial action or mechanical breakdown.
We can pay you $100 for every 12 hours you're held up, up to $2,000 (Comprehensive, Annual Multi-Trip); or $50 for every 12 hours you're held up, up to $1,000 (Essential, Domestic).
If you have Comprehensive or Annual Multi-Trip cover, we can pay for extra kennel or cattery fees if your inward journey is delayed due to one of the reasons mentioned above.
We can also pay for alternative transport to get you to a planned event (e.g. a wedding, funeral, conference, sports fixture) you would otherwise miss due to your scheduled transport being delayed (or cancelled, shortened or diverted) (except Last Minute) due to an insured event.
Make sure you get a written statement from the relevant transport company or authority confirming the reason for the delay and how long it lasted.
Travel Insurance Knowledge Base
Your questions about insurance all
answered in one place.