You must follow the Australian Government's advice if you have been directed to self-isolate and practice social distancing during the coronavirus pandemic. If you are experiencing symptoms associated with COVID-19, do not travel.
Check the relevant government websites below for travel restrictions for each state/territory:
Due to COVID-19 restrictions, not all restaurants, bars, and parks are open to the public. If you plan to stop, ring ahead and check. Please ensure you follow the state's social distancing and dining laws.
Remember to follow driving safety guidelines and plan to make regular stops. Recommended every 2 hours.
As the restrictions around international travel grows amidst the coronavirus pandemic, people are seeking alternative ways to spend their holidays.
With so much to explore here in Australia, and the devastating impact this bushfire season had on many communities, here are 5 road trips you can take to show your support to those affected and still make the most of a long-weekend getaway.
As part of the Empty Esky campaign, taking a pledge to travel to a bushfire affected town can help stimulate economies and support businesses doing it tough.
But, before you leave, do you need help knowing what to bring? Click here for a personalised packing guide.
Once you're packed, it's time to grab your #emptyesky and hit the road!

Melbourne to Mallacoota via Gippsland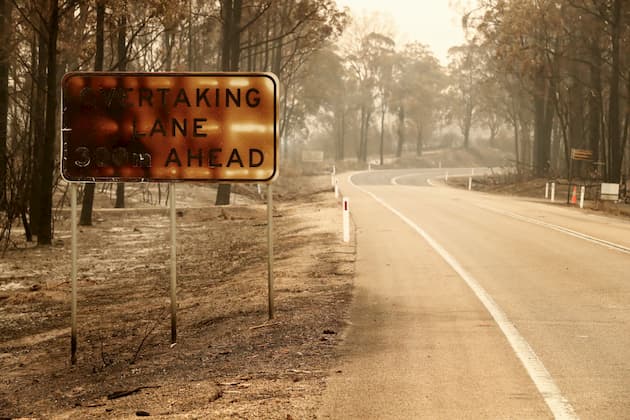 The route
Stretching over 500km, the road trip between Melbourne to Mallacoota will take you approximately 6 hours non-stop. Get the opportunity to traverse the state of Victoria, with plenty of quaint, historical towns to stop by in. Take in the beautiful surroundings of the Gippsland region, along the way you'll see rolling hills and glistening lakes
Things to do in Mallacoota
Visit Croajingolong National Park, an area pivotal to the Indigenous cultural landscape. Encompassed by ancient forests, giant sand dunes, and stunning wildlife, there are a plethora of outdoor activities to choose from.
With so many natural attractions to explore, you'll work up an appetite fast. Take a pitstop at The Mallacoota Hotel Motel, conveniently situated in Mallacoota's main street. Indulge in a delicious meal made from fresh, local ingredients and sit back to enjoy a quiet, seaside town experience.
If you get the chance, venture out to Gabo Island Lighthouse Reserve, a remote island rich in cultural history, and home to a 47-metre lighthouse.

Best spot to stop
Bairnsdale — As the largest city in the East Gippsland region, Bairnsdale sits on the Mitchell River that flows into Lake King. Surrounded by beautiful greenery and home to historical architecture, the town boasts the perfect mix of natural and manmade sites.
Sydney to Batemans Bay — via Blue Mountains (Katoomba)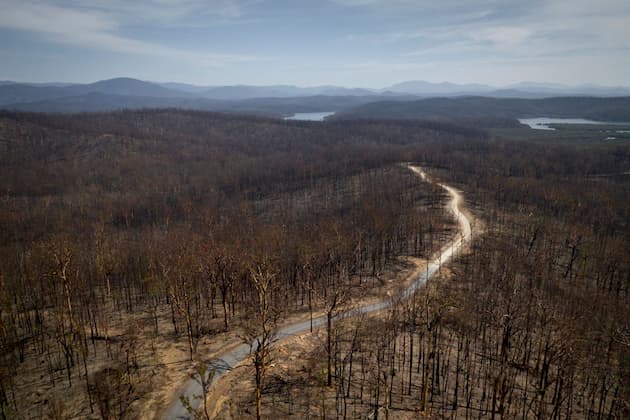 Taking on the Great Western Highway, head inland from Sydney to get to your first pitstop – the Blue Mountains! The journey will take you approximately 1.5 hours, stretching over 100km. Once you arrive in Katoomba, you'll be surrounded by heritage-listed buildings and the charm of a small, regional town.
Heading on, the second leg of your road trip to Batemans Bay will take you approximately 4-5 hours, depending on what route you take. We suggest going via the Princes Highway for a more coastal experience, passing through Kiama and Mollymook on your way through.
Things to do in the Blue Mountains and Batemans Bay
Standing 3000 metres above sea level, The Three Sisters are renowned as Katoomba's most spectacular landmark and symbolic of an Aboriginal dream-time legend. Throughout the day, you can watch as the sun brings out their unique colours and shape.
Surround yourself with nature, through a hands-on experience at Birdland Animal Park, Batemans Bay. Get up close and personal with native Australian animals, birds, and reptiles. A family pass will cost you $72, with a single adult ticket costing $26 and a child (2-5 years) costing $14.
Feeling peckish? Sitting directly on the Clyde River, Batemans Bay is the Starfish Bistro, boasting an eclectic menu of fresh seafood and lunch/dinner favourites.
Best spot to stop
Kangaroo Valley — Step into a historic village known for quaint dining experiences, heritage-listed pubs, and freshly made pies! A winner to break up your journey.
Brisbane to Stanthorpe — via Southern Downs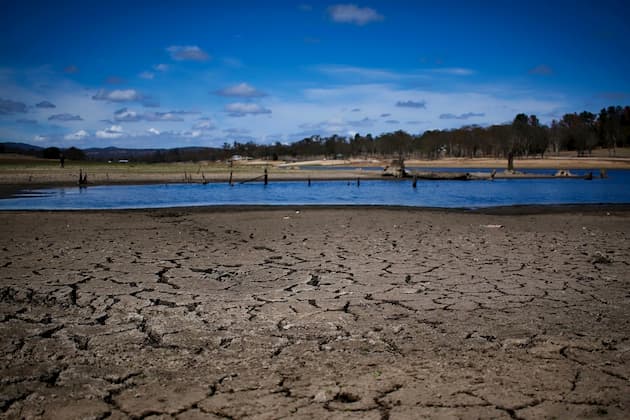 The route
Escape from the bustle of Brisbane by taking an #emptyesky to Stanthorpe. The total time of your road trip will be 2 hours and 40 minutes, stretching over 200kms inland. Soak up the rural beauty of the Southern Downs region, home to green, open spaces and stunning scenery.
Things to do in the Southern Downs region
A short distance from the town's centre is the Mount Marlay lookout and summit walk. Pack a picnic, grab a few drinks, and head up to get a panoramic view of Stanthorpe.
Winery Tours — Stanthorpe is home to a plethora of beautiful wineries, indulge in a variety of unique food and drink while taking in the natural surroundings. Select which one suits your tastes by clicking here.
Want to know more about Stanthorpe's impressive history? Check out the Stanthorpe Museum and discover an array of eclectic artifacts and stories.
Best spot to stop
Maryvale — Take a pit stop at Maryvale's historic pub, constructed in 1912. Enjoy a brew and treat yourself to a little country relaxation.
Canberra to Eden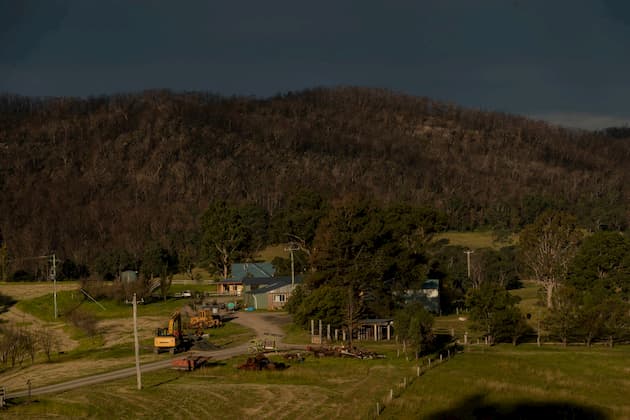 The route
Experience two different states as you head south from Canberra, ACT, and cross over into Eden, NSW. In your journey, you'll cover 260km, with 3 and a half hours driving non-stop. A scenic route you'll get a taste of both the country and coast, while taking in Australia's unique flora and fauna.
Main attractions in Eden
Boyds Tower to Saltwater Creek Walking Track — Dust off your joggers and embark on Eden's enticing light to light walk. Breathe in the ocean air while experiencing coastal landscapes, sandy beaches, and red rocks along the 30km walking track. *There are many sections of the track to choose from! Don't worry about going the whole distance, unless you're up for the challenge.
Visit the multi-award-winning Eden Smokehouse, renowned for artisan gourmet foods. From salmon to muscles, get a taste of quality seafood, sourced locally.
Best known for its spring whale watching season, Eden has strong links with sea life. Learn the story of the orca 'Old Tom' at Eden's Killer Whale Museum and get up close and personal with his full skeleton!
Best spot to stop
Cooma — Break up your road trip with a pit stop in Cooma, rest and recover in the heritage-listed Royal Hotel pub, grab a drink or bite to eat!
Adelaide to Kangaroo Island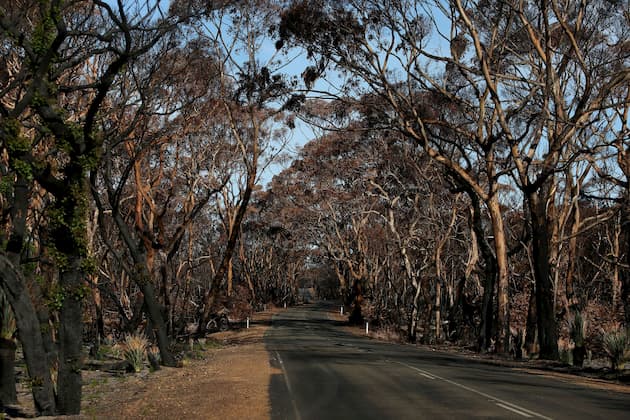 The route
The Adelaide to Kangaroo Island road trip via the B23 highway will take you approximately 3 hours and 45 minutes non-stop, stretching over 210km. Your journey requires both land and sea! Take the Cape Jervis-Penneshaw ferry for an hour to get to Kangaroo Island.
Along the way, you'll experience a beautiful regional landscape with the immaculate contrast of green hills and blue skies.
*TIP — It's important to pre-book your ferry tickets, they sell out fast during peak holiday times. Click here for more information.
Things to do on Kangaroo Island
Iconic for its diverse wildlife, Kangaroo Island is a hot spot for animal lovers. Take a guided tour of Seal Bay, where you'll get up close to the heart of a colony and learn about the Australian seal lion. Additional long weekend and school holiday tour times (Spring and Autumn only): 10am, 10.45am, 11.30am, 1.30pm, 2.15pm, 3pm.
Kangaroo Island Wildlife Park — Want to cuddle a koala? Or hand-feed a wallaby? Now's your chance! With more than 150 species of native Australia wildlife, get lost in the wonder nature has to offer.
Visit the epicentre of Kangaroo Island, Kingscote, situated on the peaceful harbor of the island's northeast coast. Overflowing with restaurants, cafes, galleries, and shops, it's the perfect place to sit down and grab some lunch after venturing on a tour!
Best spot to stop
Normanville — Stop into the Normanville Kiosk and Café to get a glimpse of South Australia's breathtaking coastal views.