There are few things more aggravating than your car breaking down when you're out and about in your car.
Whether it's a flat tyre, dead battery or empty fuel tank that leaves you stranded, roadside assistance can help you get going again.
When looking to buy roadside assistance, make sure you consider the following benefits and features.
And check out Budget Direct Roadside Assistance. Membership costs just $89.95 a year and entitles you to unlimited callouts.~
Price
Make sure the policy you choose provides you value at a reasonable cost. Budget Direct's Roadside Assistance is priced at only $89.95 for the whole year, which works out to be just $1.75 per week.
Towing limits
Included in the Roadside Assistance is free towing up to 20 kilometres for the metropolitan areas of capital and satellite cities and major regional cities and towns across Australia. For breakdowns that happen outside of those metropolitan areas in more rural and remote locations, Roadside Assistance provides free towing for up to 50 kilometres.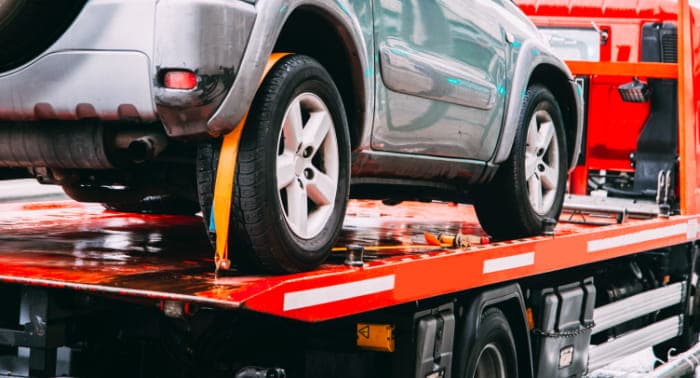 Number of call outs
Make sure you find a company that offers you unlimited callouts (subject to a fair use policy) so if your vehicle breaks down for a popped tyre one month and a flat battery the next, you won't be charged for the additional breakdown.
Emergency key service
Locking your keys in your vehicle can be a frustrating experience so having Roadside Assistance with Budget Direct means you'll be able to regain entry to your vehicle or retrieve a spare set of keys up to the cost of $125.
Flat battery
Depending on your breakdown needs, Roadside Assistance can help give you a jump-start or help you source and install a replacement battery at your cost.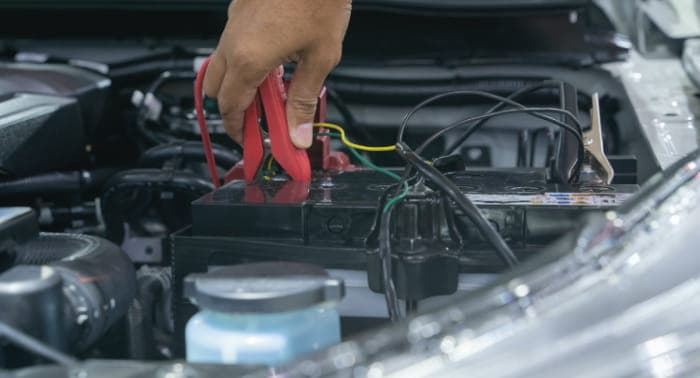 Emergency fuel
If you find yourself in a sticky spot with an empty fuel tank, Roadside Assistance with Budget Direct can provide you with up to $15 worth of fuel to get you to a service station to fill up.
Tyre change over
If you've got a flat tyre and aren't able to change it yourself, we can replace the damaged tyre with your spare tyre.
Free advice
Sometimes a breakdown can be easily remedied which is why Budget Direct provides its Roadside Assistance members with 24/7 technical phone assistance to help provide diagnostic support.
Tracking function (GPS)
Knowing help is on the way can be very reassuring when you're broken down. Budget Direct Roadside Assistance goes one step further and — where available — provides its members with GPS tracking.# You can see, on your smartphone, the roadside contractor's location and estimated time of arrival as they approach. You don't even need to download an app.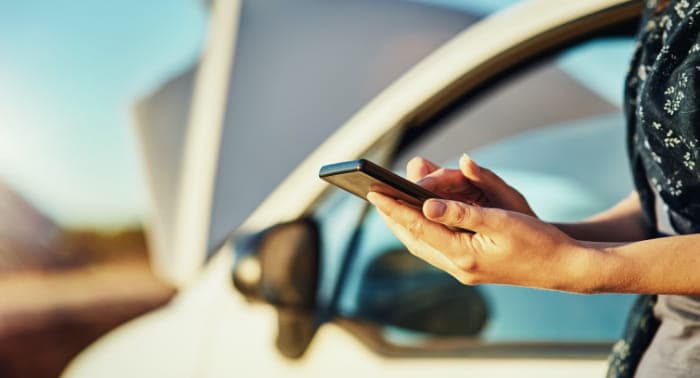 Immediate roadside assistance
Even if you're not a Budget Direct Roadside Assistance member, you can still call us for immediate roadside assistance.
In addition to an annual membership fee of $89.95, you'll be charged a non-refundable service fee of $110.
You can avoid the service fee by buying Budget Direct Roadside Assistance at least 48 hours before any breakdown.

Terms and conditions
§ If you need assistance within 48 hours of purchasing your membership, a non-refundable fee of $110 will apply.
~ Subject to our fair use policy, which is explained in our terms and conditions.
# Tracking available in selected regions only.