With over seven million kilometres to explore, Australia has plenty to offer when it comes to planning your next road trip. Whether you head out on a highway or take the scenic route, hitting the road is one of the best ways to see the country.
Here is a list of 10 popular road trips in Australia — from short weekend breaks to long-distance adventures.
Useful tool: Travel packing list
1. Sydney to Melbourne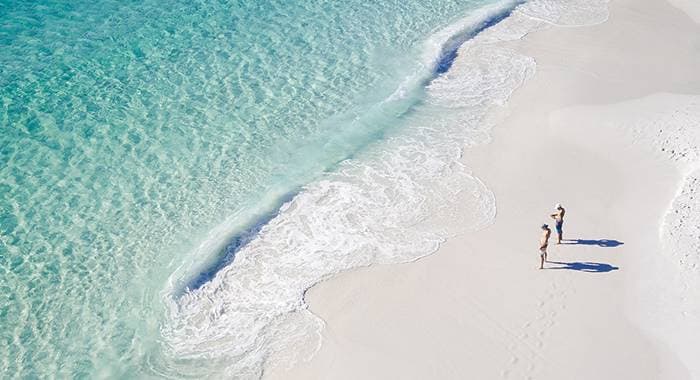 8hr 49min | 1074km
The drive from Sydney to Melbourne will give you plenty of time to enjoy the beautiful south coast. This eight-day coastal drive covers relaxed seaside towns with national wildlife, beautiful beaches, and spectacular views.
Escape to a weekend getaway of restaurants, boutiques, markets and art galleries in Berry, swim in one of the many beaches dotted around Jervis Bay and visit Lake's Entrance situated on the edge of Ninety Mile Beach where the Gippsland Lakes meets the Southern Ocean.
2. Brisbane to Cairns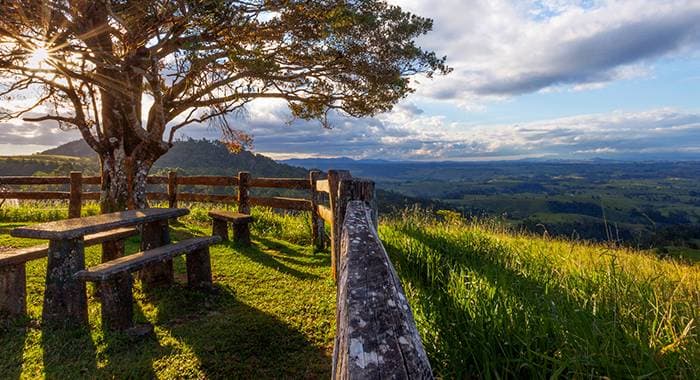 19hr 10min | 1678km
The Pacific Coast Way is a road trip that spans the length of the Great Barrier Reef.
You can travel the length of the state in this eight-day road trip where you'll uncover private beaches, private islands and one of the seventh wonders of the world.
Dive into the private beach at Seventeen Seventy, take a scenic flight to the Whitsundays and head inland to uncover one of the best food experiences in Queensland at the Atherton Tablelands.
3. Melbourne to Adelaide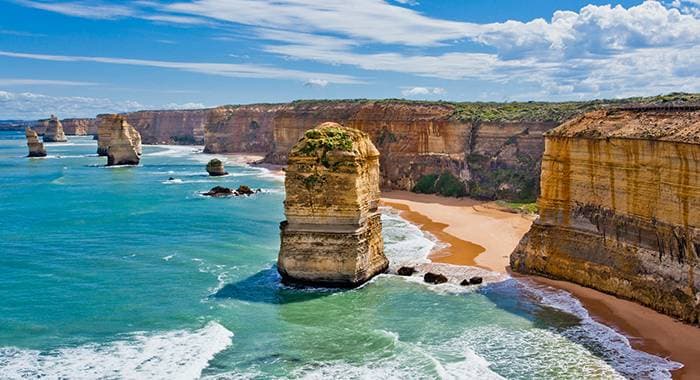 8hr 10min | 961km
The ultimate road trip along the Great Ocean Road, Melbourne to Adelaide showcases Australia's beautiful southeast coastline. This coastal trip offers the experience of a lifetime with crisp open air, beautiful beaches, and green natural surroundings.
Spend a whole day exploring the awe-inspiring Twelve Apostles, visit the beautifully vivid Blue Lake in Mount Gambier and go for a surf at one of Victor Harbour's white sandy beaches.
4. Brisbane to Sydney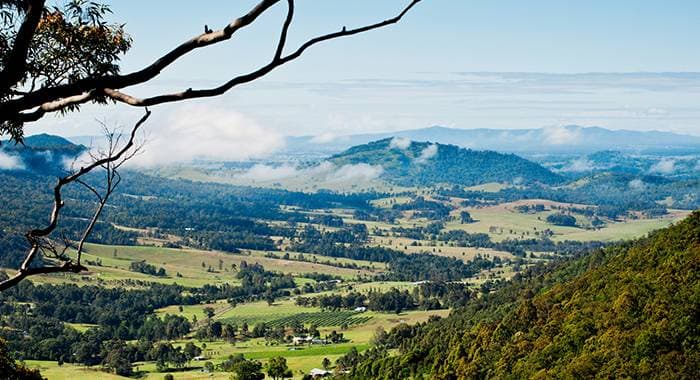 9hr 33min | 1000km
The road trip from Brisbane to Sydney covers is one of the most beautiful and sought-after drives along Australia's Pacific coast. This scenic trip will take you through beautiful hinterlands, beautiful beaches, and vibrant national parks.
Make an overnight stop in the beautiful beachside town of Byron Bay, whale watching in Coffs Harbour and experience some of Australia's best food and wine in the Hunter Valley wine region.
5. Byron Bay to Sydney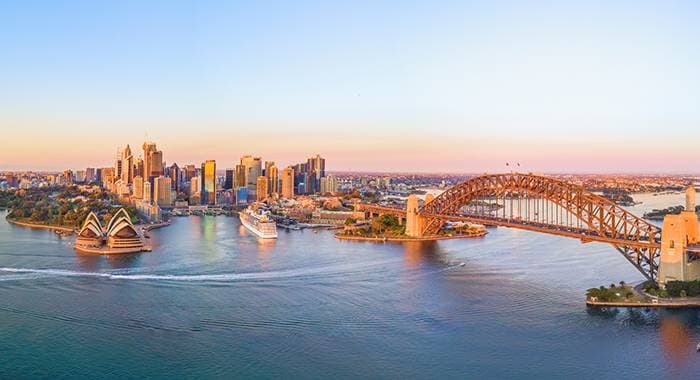 7hr 55min | 766km
This NSW road trip along Australia's pacific coast is a shorter yet similar route to the Brisbane to Sydney road trip. This is typically a four-day drive however, it's possible to fit all of the beachside towns, national parks and one of Australia's major cities into as little as two days on this trip.
Take a long walk in Bouddi National Park, swim in some of the most beautiful beaches in Australia in Port Macquarie and explore one of Australia's most well-known cities in Sydney.
6. Perth to Broome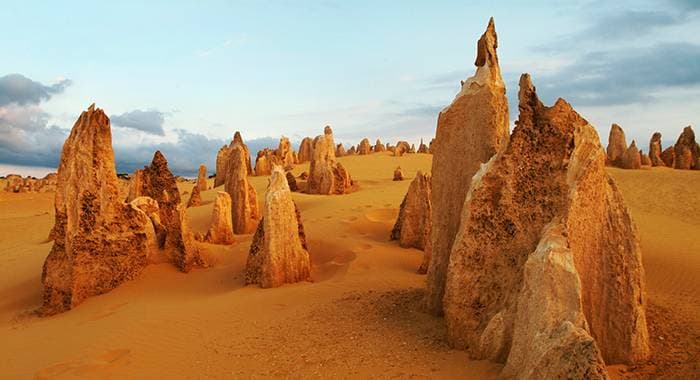 22hr 37min | 2813km
As the longest trip on this list, there will be something for every type of traveller on this drive through Western Australia. Along the way discover spectacular underwater reefs, national parks, and picturesque beaches in one of Australia's most untouched states.
Stare in awe at the pinnacles desert in Cervantes, swim with manta rays and turtles in Coral Bay and hike the lush gorges of the beautiful Karijini National Park.
7. Canberra to Melbourne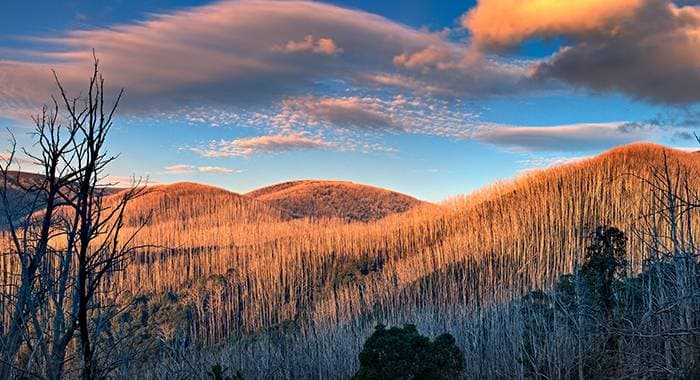 6hr 46min | 661km
The trip from Canberra to Melbourne is a scenic route from Australia's capital to its cultural capital. If you're looking to hike mountains, swim in lakes and stay at some of the region's most beautiful beaches then this is the road trip you've been dreaming of.
Swim with dolphins at the Mornington Peninsula, take a dip into the beautiful Gippsland Lakes and hike the Snowy Mountains when visiting in the Summer.
8. Melbourne to the Great Ocean Road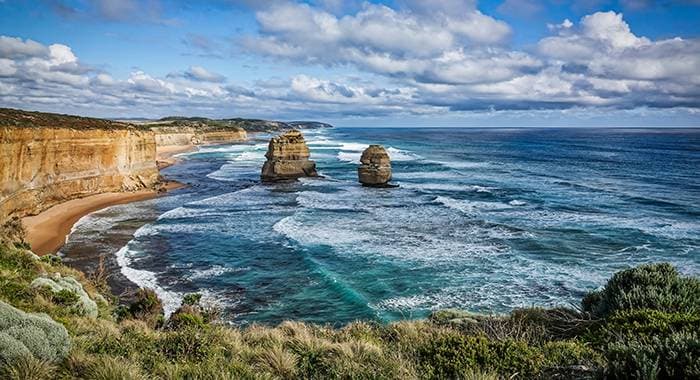 2hr 38min | 400km
The road trip from Melbourne to the Great Ocean Road is a shorter route starting with Torquay as its first stop spanning to Apollo Bay. This route can act as a road trip or be combined as part of a Melbourne to Adelaide road trip.
Drive to the start of the Great Ocean Road in Torquay, admire the beachside town of Lorne and stroll along the cliff tops at Apollo Bay overlooking the most magnificent views.
9. Darwin to Uluru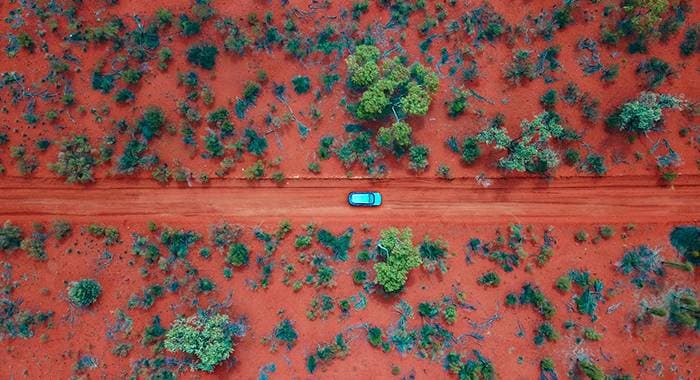 19hr 55min | 1964km
This road trip from Darwin to Uluru provides a unique opportunity to experience the Australian Outback. The Northern Territory is home to a region called the Red Centre and at its centre is the cultural landmark known as Uluru.
Look out for crocodiles in Kakadu's National Park, visit one of the NT's geological wonders called "Karlu Karlu" on route to Alice Springs and catch a spectacular sunrise on the rock of Uluru.
10. Hobart to Launceston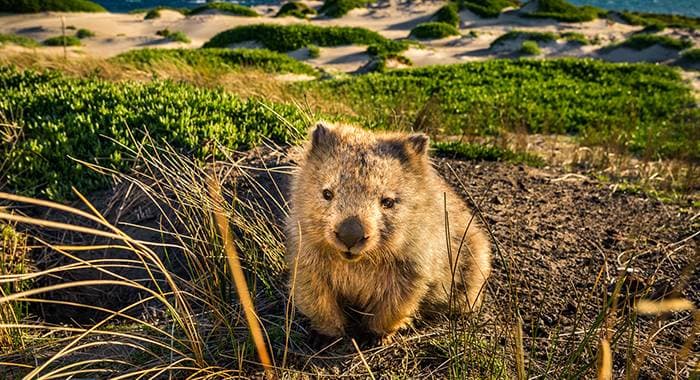 2hr 30min | 200km
As the shortest road trip on this list, the Great Eastern Drive showcases the best of Tasmania's long beaches, dramatic coastline, and laidback hinterland towns. Enjoy the best of the state's quaint seaside villages, national parks, and fascinating wildlife on this short route.
Explore the white sand and turquoise water in the Freycinet Peninsula, enjoy the beautiful scenic views in the stunning arc of Wineglass Bay and walk amongst the wombats, wallabies, and even Tasmanian devils on the stunning Maria Island.
Don't let a chip ruin your trip!
Driving for long periods means a greater chance that something may go wrong. Budget Direct gives you the option of adding a reduced window-glass excess to your comprehensive car insurance, which would lower your standard excess on window-glass only claims to only $40 and save you hundreds of dollars in the long run!
Protect yourself further with Windscreen and Window Glass Insurance.