Disclaimer: This information is general in nature only. While Budget Direct has endeavoured to ensure the information we've relied on is accurate and current, we do not guarantee it. Budget Direct accepts no liability for this information.
While bringing a new puppy home can be very exciting, there's also a lot of things you'll need to prepare before they get there.
Comfortable dog bedding, crates, carriers, food bowls, enrichment toys, accessories and puppy training are all part of making sure that your puppy feels right at home.
And most importantly your puppy should feel safe, secure, and settled in (overtime).
No matter how prepared you are we've got some of the best ways to prepare before bringing your new puppy home.
What breed is your dog?
It's important to consider your puppy's breed when preparing to bring them home. Not every dog is the same and you wouldn't prepare your home for a Labrador in the same way that you would for a Chihuahua.
Before bringing home a new puppy you'll want to research the best dog breeds for you and your family. During this process you should consider the size of the dog you're interested in and whether they suit your living space, lifestyle, and budget.
It's important to note that there are also specific breeds that are better for families with children, breeds that are better guard dogs, and breeds that are hypoallergenic.
Dog bedding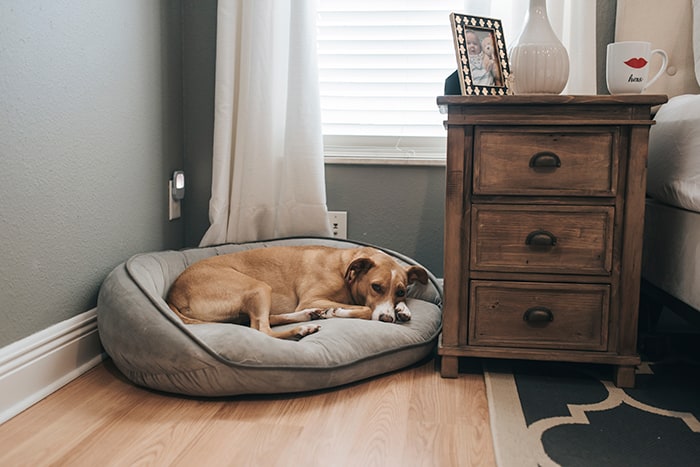 There are a lot of different types of dog beds that cater to dogs of all shapes, sizes, and health conditions.
There are basket-shaped beds, mattresses, mats, futons, outdoor, raised, orthopaedic and cooling mats. Cooling mats are also a great way to keep your dog cool in summer!
With so many options it's important that you find the right dog bed using your dog's weight, size, and preferred sleeping position.
Recommended dog bed sizes[1]:
| | Walled bed | Pillow bed |
| --- | --- | --- |
| 0-5kg | 55cm x 40cm | 90cm x 75cm |
| 5-10kg | 60cm x 45cm | 90cm x 75cm |
| 10-25kg | 70cm x 55cm | 115cm x 90cm |
| 25–35kg | 90cm x 60cm | 115cm x 90cm |
| 35-45kg | 100cm x 65cm | 120cm x 95cm |
| 45kg+ | 110cm x 70cm | 130cm x 115cm |
The style of your dog bed should also support the way your dog sleeps.
If your dog likes to curl up then a round or square bed with high side padding is best for them to curl up against.
If your dog lies on their belly with their paws stretched out then a pillow or mat-style bed that's large enough to support them is your best option.
If your dog likes to lie on its back then its ideal bed would be one with plenty of padding to support its spine.
The ideal bed for dogs who sleep on their side would one with padding or bolsters that is generous enough to accommodate all of your dog's body.
Dog kennels, crates, and carriers
Not only will you need a kennel or crate for when you first bring your puppy home, but (usually for smaller dogs) you'll also need a carrier for your puppy's first trip to the vet.
A kennel is a permanent structure made of wood, plastic or metal that is normally used to house dogs in an outside space like a backyard.
While a crate is a portable unit that can be used to house and transport your dog to different locations. Crate training your puppy can also help them with ongoing toilet training and provide a safe and secure space for your puppy while at home.
Dog carriers are the ideal option for transport. They're light, durable and will keep your dog safe and secure while on the road. Luckily there are still carriers available for dogs of any size, so you'll be prepared the next time you're travelling with pets.
Food bowls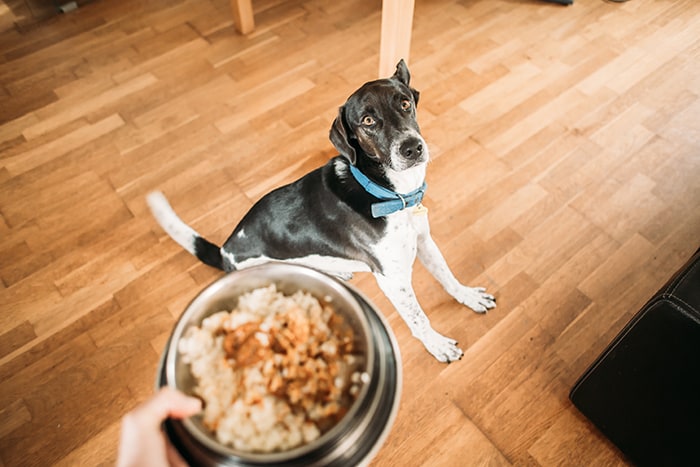 For a puppy, you'll want a food and water bowl that is both durable and dishwasher safe. A stainless-steel bowl is a great, inexpensive option for your dog that will stand the test of time.
For larger or giant dog breeds it may be more comfortable for them to use an elevated bowl. An elevated bowl consists of two plastic or stainless-steel bowls in a metal, wood, or plastic stand. Elevated feeding can help food easily travel down into your pup's stomach and encourage proper digestion.
If you have a dog that eats too fast then you should consider a slow feed bowl. A slow feed dog bowl is uniquely designed to make your dog eat more slowly and avoid gulping their food.
These bowls are built with ridges or small structures that encourage your dog to take smaller bites of food at a time. Slower eating can help your dog enjoy their food more and feel less hungry after eating.
Enrichment toys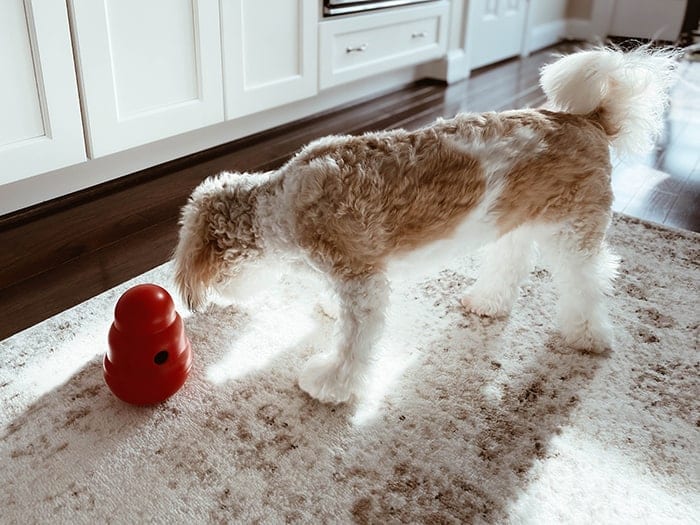 Dog toys are very important for puppies. Not only do they help to settle and keep your puppy relaxed, they also help to alleviate pain (when they're teething), can lessen their anxiety (especially if they're in a new place), keep them out of trouble (if they're bored) and stimulate them mentally and physically.
Here are some great puppy enrichment toys:
Kongs
Lickimats
Snuffle Mat
Interactive puzzles
Pet Insurance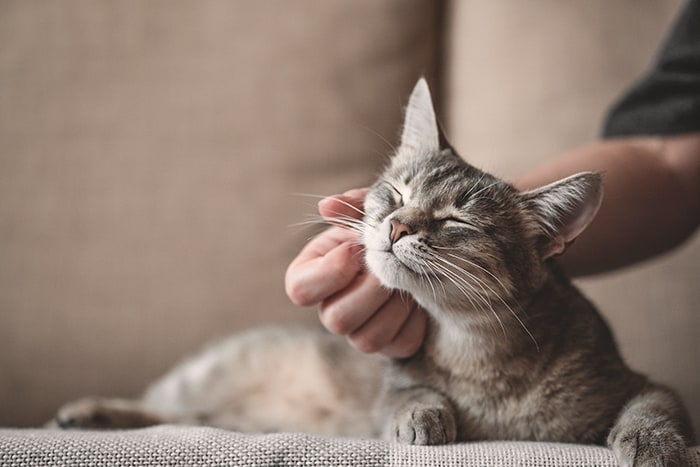 Pet insurance can provide peace of mind financially by reimbursing a percentage of eligible vet expenses for illnesses and accidental injuries, such as heart disease or bite wounds.
Other useful accessories
Leads and harnesses
Grooming products (brush and shampoos)
A collar with a name tag
Taking your puppy to the vet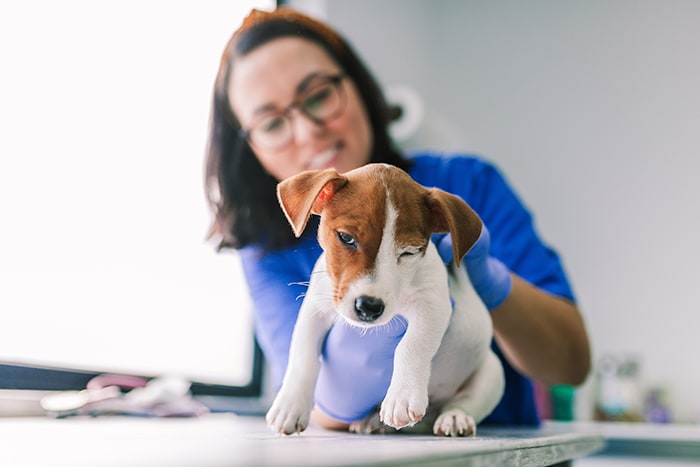 Your puppy's first visit to the vet should be an in-depth examination that will not only confirm their health but also make sure that there aren't any existing issues that might affect their wellbeing.
Before you visit the vet you may want to contact them regarding what you'll need to bring on your first visit. This may include:
Information or paperwork provided by breeder or shelter (including microchipping paperwork)
Information about your pet's health (including their vaccination and parasite prevention status)
Notes of concern
Puppy carrier
Typically the veterinary staff will complete your puppy's health record (including their physical appearance, weight, and any necessary blood tests) and advise on any breed-specific behaviours to watch out for.
Veterinary staff may also recommend a vaccination program that's best suited for your puppy and their lifestyle. Your puppy's first vaccination is usually given between the ages of 6-8 weeks, the second between the ages of 10-12 weeks and the third between the ages of 14-16 weeks.
It's very important that you are advised on flea and worming preventatives. Parasites like fleas, ticks and worms can be more dangerous when puppies are young and fleas can be treated with flea-prevention medication, liquid or tablets all year round.
Paralysis tick prevention can come in a chewable tablet, topical liquid formula, a spray or collar and intestinal worm prevention is available in tablet form or a back of the neck formulation.
You may also want to talk to your vet about your puppy's diet. If a dietary change is required then this must be done gradually due to their gastrointestinal tract being more sensitive.
Puppy training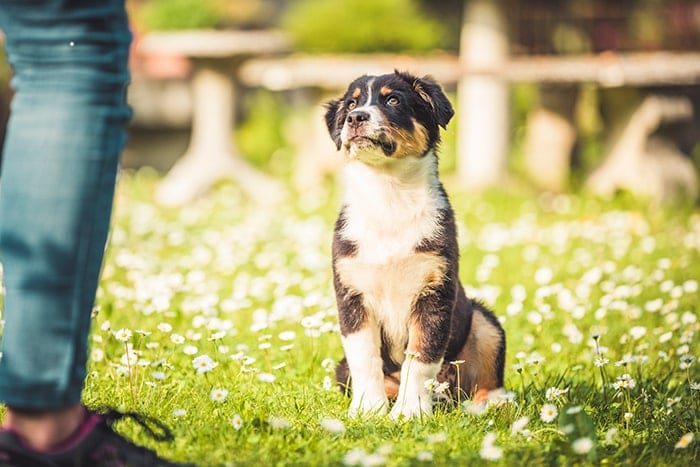 Before bringing them home you should also plan on how to train your dog. You may want to get a personal dog trainer or attend a puppy training school. Puppy training of any kind should start during the "imprinting period" (3-12 weeks) from the age of 8-16 weeks old.
The benefits associated with a dog trainer include:
Real-time feedback on your training techniques
Having their expertise readily available will make it easier to troubleshoot behavioural issues related to your lifestyle and home environment
A trainer will get to know you and your puppy's characteristics and temperament and can help you approach training effectively
While the benefits associated with puppy school include:
A group class gives you the opportunity to practice around distractions that aren't available in your home
Attending a class helps to build the bond between you and your puppy
Giving your puppy an opportunity to socialise with other pups
If you do join a puppy group, make sure that your puppy has all of its required vaccinations first, as all pups at puppy school are required to get their vaccinations before attending.
Helping your puppy settle in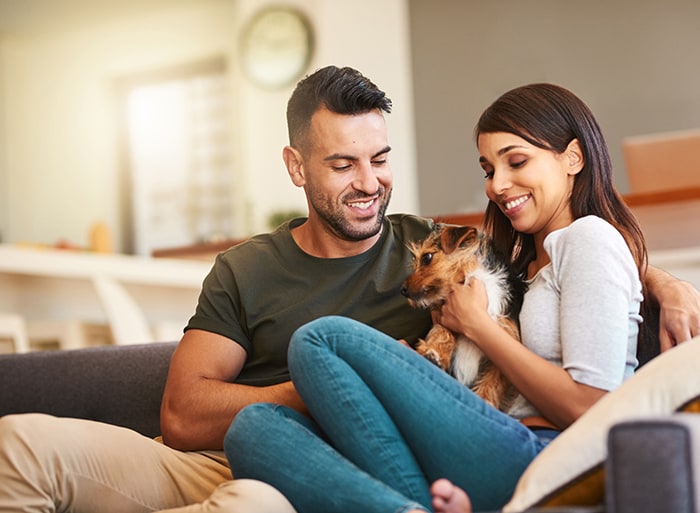 When you first bring your puppy home you'll want to keep the house quiet and show them where they'll be sleeping. Make sure that they have plenty of access to food, water, and puppy pads (in case of any accidents) throughout the night.
Night times with your puppy may be more challenging at first. When training your puppy to sleep in their bed you may have nights of whining and barking. If this happens it's best to be transparent with your neighbours and talk to them about your puppy's training period.
If you are worried about or your puppy has already started to chew on furniture, then give them other things to chew on instead! We'd suggest chew toys or chew treats like pigs' ears or rawhide.
Remember not to let your puppy outside until they've received all of their required vaccinations. It may be best to keep your puppy indoors for the first two to three weeks after they've been fully vaccinated.
After their first night, you'll want to get your puppy used to having their paws, ears, mouth, nails, and tail touched during play. This should be something that you start doing with them early on. This will also ensure that vet visits and grooming will be easier over time.
While getting a new puppy can be very exciting, ultimately it's the positive relationship formed between you and your puppy that will help to overcome any challenges you might face when preparing to bring your new puppy home.
FAQs
Where should your puppy sleep on the first night?
On the first night and for the next three weeks have your puppy sleep in a dog crate or bed close by. You can line the base of the crate or bed with blankets so that it feels safe and secure.
How long does it take for a puppy to get used to a new home?
There are some things you can do to help your puppy feel safe and secure in their first couple of days. However it generally takes about three weeks for a puppy to settle into its new home.
How long does it take for a puppy to bond with you?
It often takes puppies between two days and two months to bond with their owners.
Sources