Disclaimer: This information is general in nature only. While Budget Direct has endeavoured to ensure the information we've relied on is accurate and current, we do not guarantee it. Budget Direct accepts no liability for this information.
As one of the most scenic countries in the world, Australia has a lot of hidden gems in its midst. With plenty of natural beauty and vast, open spaces; there's something for everyone to look forward to.
Are you ready to skip the city and chase after an exciting coastal adventure or an adventurous rural route? Start planning for your next trip away and uncover some of Australia's best hidden gems.
Jervis Bay, NSW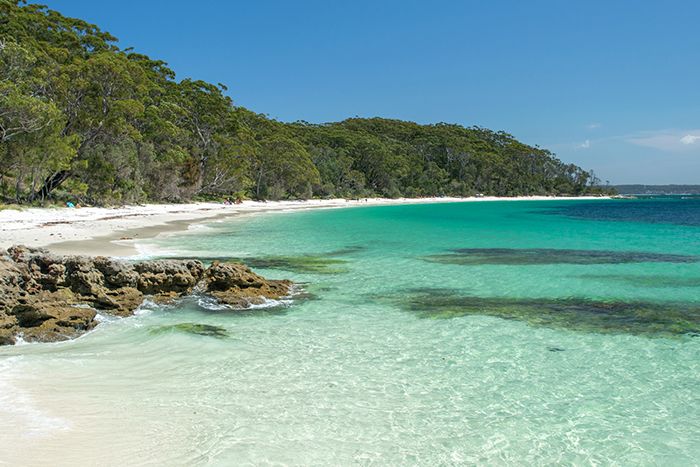 Located just three hours south of Sydney, Jervis Bay is home to some of the most stunning beaches in all of Australia.
Whether you're after a relaxing beach break filled with diving and snorkelling or you're looking forward to spotting dolphins, Jervis Bay has plenty of activities for people who love being in and on the water.
You can even make this hidden gem a major destination in your next road trip from Sydney to Melbourne!
Jervis Bay attractions
The number one attraction in Jervis Bay is Hyams Beach. Hyams Beach has the whitest sand in the world composed of pure quartz, with bright blue water that is exceptionally clear. Hyams beach has a total of 112 residents so finding a place to set up your towel shouldn't be a problem.
Another thing you can do while you're visiting Jervis Bay is take a trip to Booderee National Park. The park offers lots of activities for those who love nature, specifically several bush trails amongst native bushland that are framed against views of the bay.
Jervis Bay accommodation
Things to do in Jervis Bay
Jervis Bay is home to the largest population of bottle-nose dolphins in Australia. The best way to get up close and personal with these majestic creatures is in a Dolphin Watch Cruise. The cruise has been operated for over 30 years and lasts for an hour and a half, giving you ample time to catch a glimpse of the local dolphins.
Broome, WA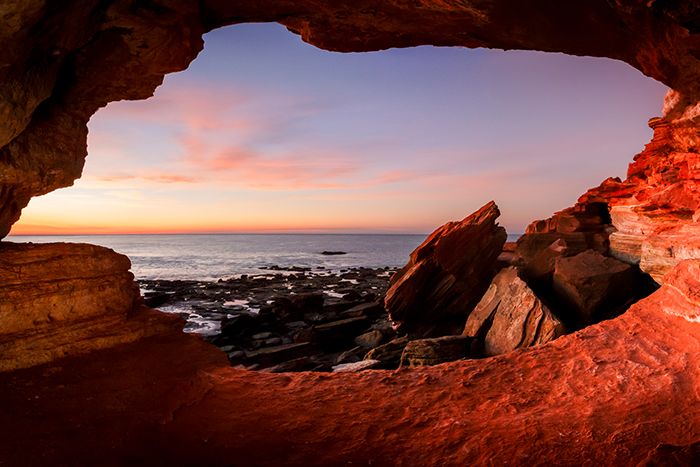 On the doorstep of the Indian Ocean, Broome is home to some of the most spectacular natural landscapes to be seen in the whole of Australia.
If you're after a secret getaway, look no further than Broome to enjoy the beautiful beaches, tropical climate and even see Australia's most prominent dinosaur tracks.
Broome attractions
Described as Western Australia's most famous beach and one of the most beautiful locations in the world, Cable Beach is the place to be for all of your favourite beach activities. You can even go on a camel tour to watch the sunset while you're there!
Gantheaume Point is located just ten minutes outside of the city centre of Broome. This oasis extends across a stretch of white sand, stunning red rock cliffs overlooking a bright blue ocean. Gantheaume Point is also home to 125-million-year-old dinosaur footprints that have been preserved in the reef rock!
Broome accommodation
Things to do in Broome
The Malcolm Douglas Crocodile Park is not only home to some of the biggest crocodiles in the country but also to native Australian wildlife. This may include kangaroos, wallabies, snakes, lizards, cassowaries and emus.
Daily tours at the crocodile park will give you the opportunity to catch a crocodile feeding session. The park is open seven days a week and no bookings are required before purchasing the tickets on the day of the tour.
You'll want to watch a movie at the world's oldest outdoor picture garden, Sun Pictures. Open since 1916, Sun Pictures is a must do for any cinema fan. You can lounge in a deck chair or bring a blanket just to spend the night watching movies under the stars.
Tanunda, SA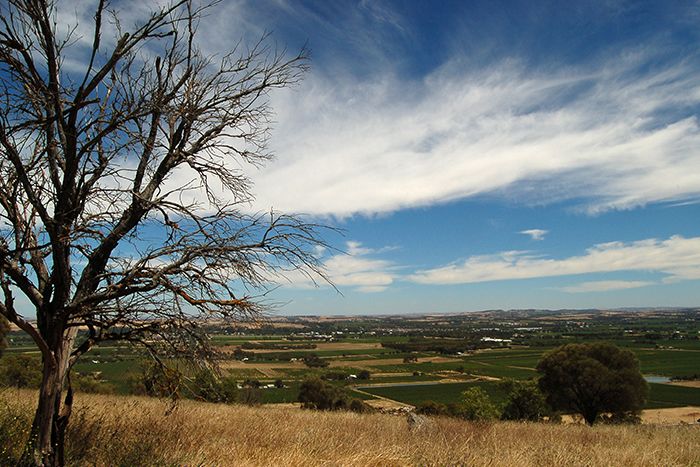 No trip to the Barossa Valley could ever be complete without a visit to Tanunda. Home to some of the country's best food and wine experiences, you'll be introduced to and indulge in the best food and wine from that region.
Food in Tanunda
Ferment Asian delivers an exciting range of Vietnamese-influenced cuisine made from ingredients grown in the local family's vegetable garden. Or head to Harvest Kitchen for an exciting new dining experience and an eclectic mix of options.
Wine tours in Tanunda
Chateau Tanunda boasts a large range of wines and a wide range of different settings to enjoy them in. This impressive Chateau and the surrounding estate should be the first stop on your wine tour itinerary.
Langmeil Winery is a unique family friendly winery that offers free tastings without an appointment. This winery comes highly recommended for things to do in Tanunda.
Tanunda accommodation
You can check into one of the many hotels close to Tanunda. Or if you want to get closer to nature you can try camping in a powered or unpowered site with a range of facilities designed for children as well.
Things to do in Tanunda
While you're in Tanunda you may also want to take a cooking class. Casa Carboni is a local Italian cooking school that aims to teach classes about how to use local produce in your meals.
Or if you're looking for something a bit more adventurous take a hot air balloon over the Barossa and watch the sunrise.
Longreach, QLD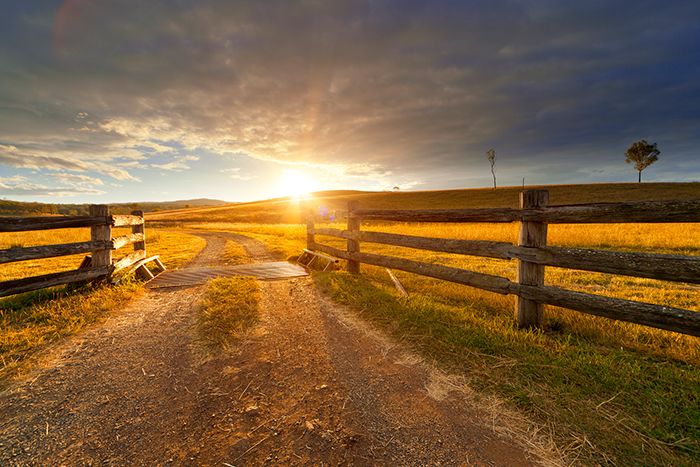 Known as the "heart" of the outback, Longreach is celebrated for its rich history, heritage and community. Natural landscapes stretch across the endless riverbanks and its namesake the "long-reach" of the Thomson river flows through it.
Accommodation in Longreach
For a rustic yet luxurious outback getaway, head to a self-contained cabin or specialty lodging in Longreach.
Or if you're looking for more rustic accommodation, the Longreach Tourist Park has plenty of outdoor options. This will allow you to experience a clear night sky away from any cities.
Things to do in Longreach
Take a walk through the QANTAS Founders Museum. You can explore the interactive exhibits and replica aircraft while learning about the history of one of Australia's most iconic companies.
Or visit the Australian Stockman's Hall of Fame and Outback Heritage Centre. The centre has had over one million visitors since it was opened by Queen Elizabeth the second in 1988. The centre documents the history of the outback, starting 40,000 years ago through to the present day.
For more amazing holidays to take within Australia check out our interactive, Travel the world without leaving Australia to make the most out of our beautiful country!