Disclaimer: This information is general in nature only. While Budget Direct has endeavoured to ensure the information we've relied on is accurate and current, we do not guarantee it. Budget Direct accepts no liability for this information.
Christmas is an international holiday that transcends location, age and even season. All kinds of people like to celebrate Christmas in their own way all over the world.
In Scandinavia, it's all about snow, reindeer and cosy fireplaces. While in Australia, Christmas means backyard barbecues, cricket in the park and trips to the beach.
It can be an exciting adventure to travel somewhere new during the holiday season. So, ask yourself, "if you could go anywhere in the world to celebrate Christmas, where would it be?".
Here are some global destinations to look at if you're in the mood for a Christmas that's a little bit different.
1. Zurich, Switzerland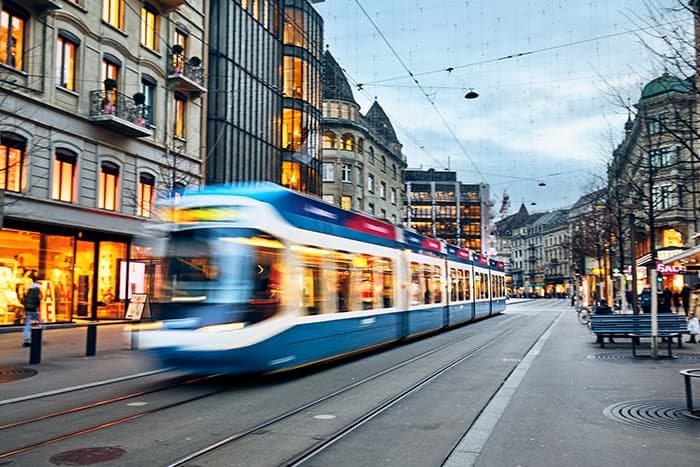 While Switzerland shares some of its traditions with Germany and Austria, it also has many Christmas customs of its own!
Switzerland's largest city Zurich has all the ingredients for a memorable winter holiday with plenty of snow, cobblestone streets and many, many Christmas markets where you can buy food and decorations.
Popular markets are spread all over the city however the Christmas market or Christkindlmarkt inside Zurich's main train station is nothing short of magical.
A stroll past the famous Singing Christmas Tree at Werdmuhleplatz is also a must-see; here you can listen to a choir performing Christmas carols each day from 23 November to 23 December. [1]
2. The Vatican, Italy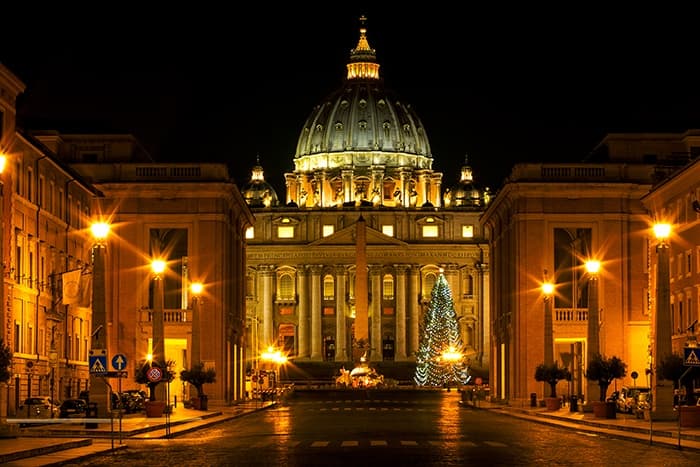 Christmas is an important holiday for the Christian faith and what better way to celebrate than with a visit to the eternal city (as it's also known).
The Christmas season in Rome spans from December 8th until January 6th. You can start the Christmas season by visiting the iconic St Peter's Square Christmas Tree. Last year the tree was 26 metres tall and is such a special sight to see.
The Vatican also showcases a beautiful nativity scene featuring 20 life size figures!
And for any churchgoers, attending midnight mass in St. Peter's Basilica on Christmas eve is a truly unforgettable experience. It is the most watched Christmas mass in the world and takes place in the beautiful setting of St Peter's Basilica.
3. Tokyo, Japan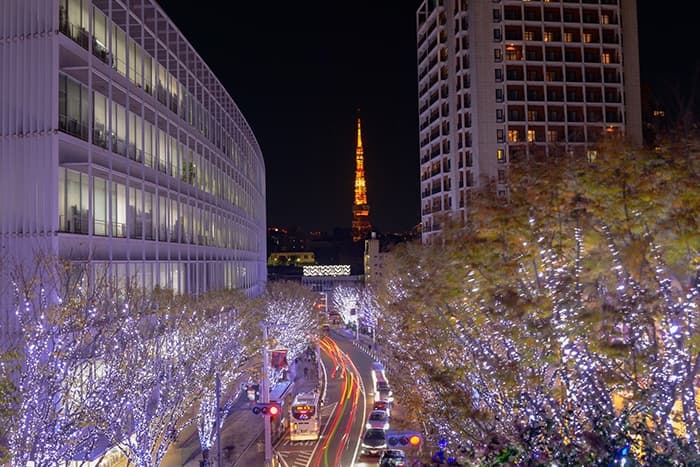 Surprisingly, Christmas has only been celebrated in Japan for the last few decades and is not seen as a religious holiday. At Christmas, Tokyo is illuminated by a blinding array of captivating light displays across all of its districts.
While receiving Christmas cards and presents are common in other countries, one of Japan's most popular traditions is eating fried chicken on Christmas. Since 1974 KFC's fried chicken has become an extremely popular dish for families on Christmas day. [2]
Christmas Eve is considered a romantic holiday where couples spend time together and exchange presents. It is celebrated much like Valentine's Day in Australia.
Another popular activity at Christmastime is visiting Tokyo Disneyland. During the Christmas season, there are festive decorations and parades for everyone to enjoy!
4. New York City, USA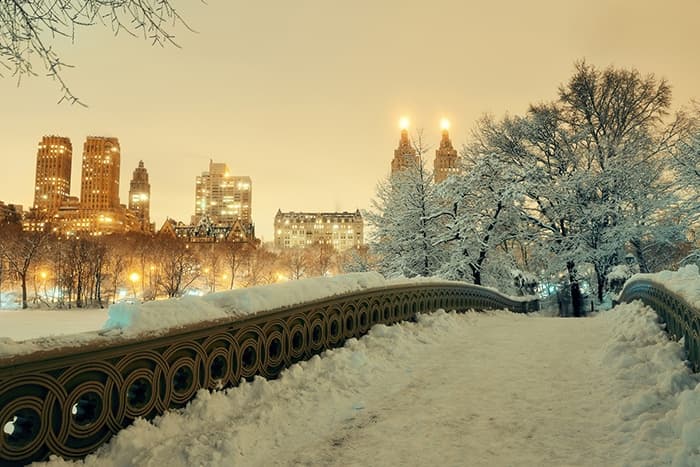 New York's Christmas season has been captured in many a movie. And some may say that it's the most special time of the year in New York.
If you get a chance to visit, make sure to take a trip to see the world's tallest Christmas tree at the Rockefeller Center. You can also skate at Rockefeller's ice rink while you're there!
Visit one of the many Christmas markets situated around the city. We'd recommend either the Bryant Park markets or markets in Union Square.
Radio City Music Hall's Christmas Spectacular show is a fantastic way to end your Christmas trip and take a magical look into the world of Christmas in New York.
5. Bethlehem, West Bank, Palestine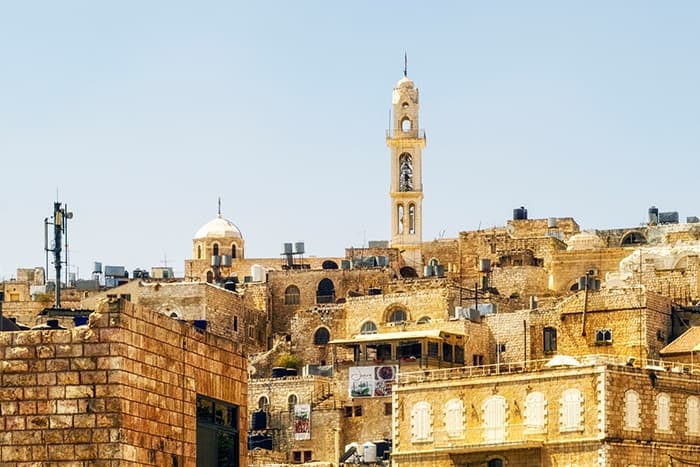 Christmas is a very important time to the Palestinian Territory of the West Bank. Bethlehem is known in the Christian bible as the town where Jesus was born.
Every year, thousands of locals and foreigners make the pilgrimage to Bethlehem to gather in Manger Square, where the famous Midnight Mass is held. The mass takes place in the Church of the Nativity and is built over the place where it is traditionally thought that Jesus was born.
On Christmas Eve there is also a parade through town with traditional bagpipe bands. The streets and main square are decorated with lights and people also dress up as Santa Claus and give out sweets.
6. Montreal, Canada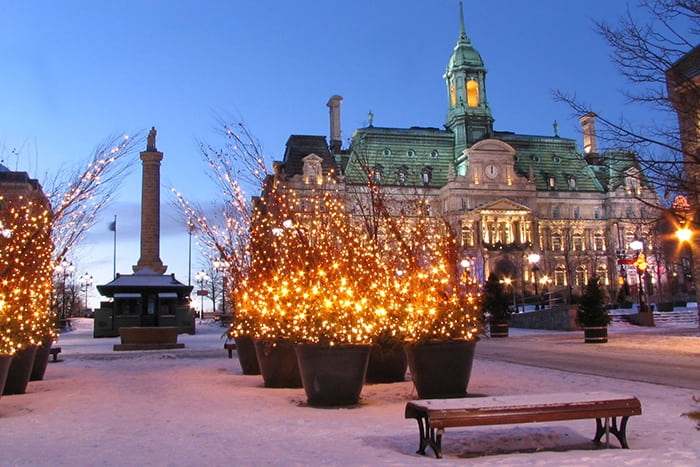 Located in Quebec, you can experience a traditional European Christmas right in the heart of Montreal. Leading up to Christmas there is an array of winter themed events happening all across the city.
Make sure that you don't miss Santa Claus Parade. An annual tradition since 1925 this parade typically features 15 to 20 floats along the downtown Boulevard Rene-Levesque from Guy street to Urbain street. [3]
Visit Luminotherapie for the annual winter light display. Each year local artists submit larger scale projects that are installed as part of a Christmas art show each year. Viewers are encouraged to interact with the installation too!
If you're not travelling overseas this year to experience Christmas then why not head on one of our best road trips for the Christmas season.
While we may not have any snow in Australia, spending Christmas in the summertime, next to a beach or in your backyard is a truly unique way to celebrate the holidays.
Sources
[1] Shopping, Zurich, Switzerland, 2021, The Singing Christmas Tree and Christmas Market
[2] Alicia Joy, 2018, How to Celebrate Christmas in Japan
[3] Evelyn Reid, 2020, Guide to Christmas in Montreal: Events, Parades, and Shopping