Disclaimer: This information is general in nature only. While Budget Direct has endeavoured to ensure the information we've relied on is accurate and current, we do not guarantee it. Budget Direct accepts no liability for this information.
There's no better time for a road trip than during the Christmas break. With summer in full swing, the warm weather is perfect for exploring Australia's beautiful beaches and lush green hinterlands in a selection of scenic routes.
Whether you use your own vehicle or hire a car, you can go on a holiday road trip for a weekend, a week away, or even longer (that sounds good to us!).
Here are a few of our favourite road trips around the country worth a drive this Christmas season.
Waterfall Way, NSW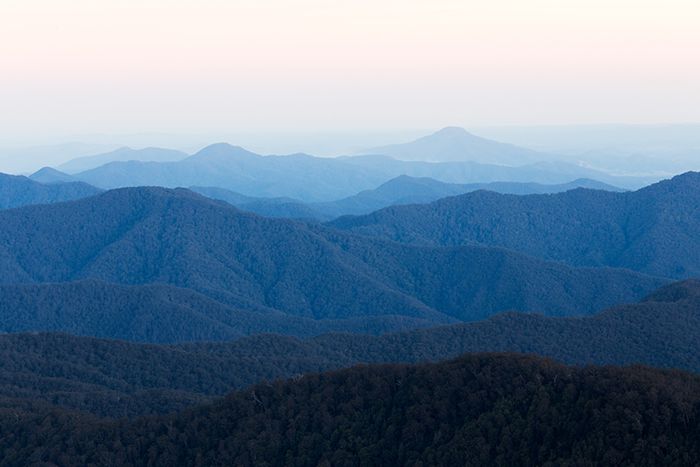 Stretching around 200 kilometres between Coffs Harbour and Armidale, this scenic drive crosses the Great Dividing Range and winds its way through some of the most attractive scenery in NSW. If you live in Brisbane, it's not far away at all and provides a handy antidote to summer beach crowds and coastal humidity.
The cool highlands of the New England Plateau offer a relaxing blend of rainforest, wineries, rural tranquillity, inviting towns and a surprising amount of well-above-average waterfalls along the way. Many of these also act as swimming holes where you can cool off and break up the journey.
The lovely town of Dorrigo makes a handy place to stop for the night with plenty of B&Bs and farm stays in the region to choose from. There are beautiful walking tracks and peaceful picnic areas found all along The Waterfall Way – you'll be spoiled for choice.
Great Alpine Road, Victoria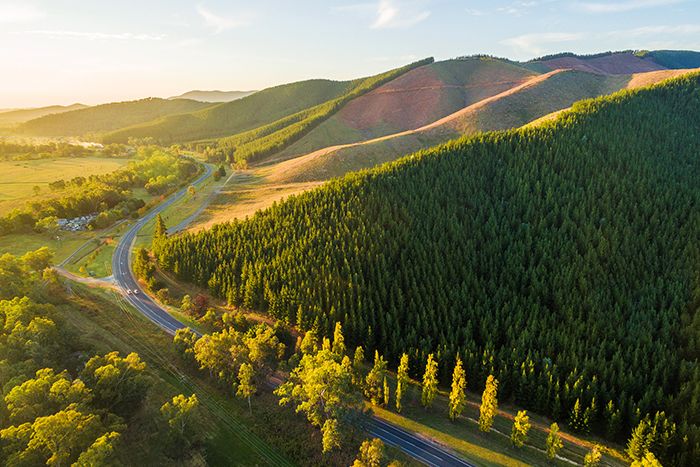 If you want to escape the Victorian summer heat and fancy a drive on the highest sealed road in Australia (that's accessible year-round), you should seriously consider a driving holiday along the mesmerising Great Alpine Road.
Making its way from Wangaratta to Metung in the Gippsland Lakes region, it offers several diverse landscapes of high mountain ranges, densely forested valleys, vast wineries and the beautiful region known as Gippsland.
There's so much to see in this area. Discover gold rush history in Beechworth while sampling some of the best food and wine in the state. You can even the small, welcoming town of Metung as your base to explore nearby beaches, lakes and waterfalls.
If you want to do some hiking, the historic mining town of Omeo is an ideal place to take a break. It offers easy access to national parks and scenic alpine adventures.
Feel your cares drift away as you enjoy the alpine village of Dinner Plain, the scenic attractions of Bairnsdale and the fresh mountain air of Mount Hotham. The trick to making the most of this drive is to take your time and ensure plenty of stops along the way.
Great Barrier Reef Drive, QLD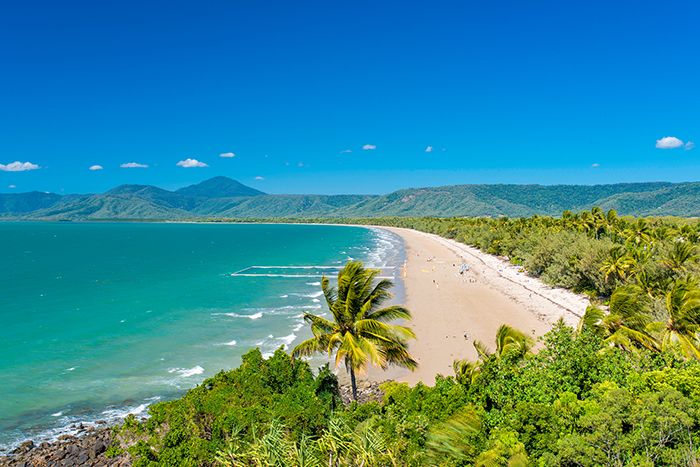 This scenic coastal route runs between Cairns and Cape Tribulation, running alongside the rainforest and the Great Barrier Reef. You can start with an excursion to Green Island, the Daintree River Cruise, exploring the Atherton tablelands or a relaxing stay in Port Douglas. There's so much to choose from!
The drive is only 140km in length, but there's plenty to see and do along the way.
The road north of Cairns hugs the coast, providing splendid beach and rainforest views. We'd even recommended stopping at Rex Lookout to experience the picturesque views of Trinity Bay, and as a perfect backdrop to any photo.
Cane fields and green mountains can be seen past Port Douglas, eventually bringing you to the Daintree River ferry crossing. But watch out, there's no swimming here – we'll leave that to the crocodiles!
On the Daintree to Cape trip section, keep your eyes open for cassowaries, they often make an appearance in this area.
At Cape Tribulation, you can immerse yourself in the laid-back jungle vibe or organise a quick eco-trip to a nearby reef.
Kangaroo Island, South Australia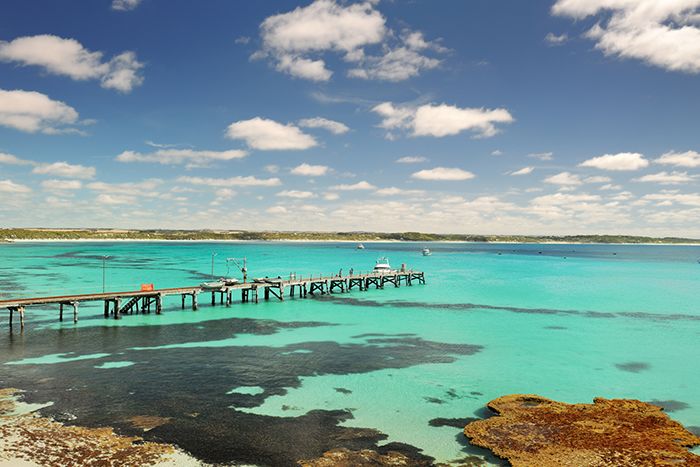 Boasting 1600 kilometres of sealed road to choose from, some of the most beautiful wildlife and awe-inspiring scenery it's not a surprise that Kangaroo Island is a natural choice for a self-driving holiday.
You can either bring your own car across on the Sea Link ferry or hire one when you get there. Either way, you'll find that driving is the perfect way to explore the island's secluded beaches, national parks and windswept cliff faces by the water.
Give yourself anywhere from 3 days to a week or more and create your itinerary. At this time of year, it's best not to just 'wing it' when it comes to booking accommodation – make sure you've got somewhere to stay each night.
Island highlights include the swimming-with-dolphins tour at Emu Bay, spectacular walking tracks in Flinders Chase National Park and the beautiful beach at Vivonne Bay.
The Seal Bay Conservation Park is a local highlight presenting a once in a lifetime experience to get up close and personal with a local sea lion colony.
You should also check out the Penneshaw Penguin Centre and the Kelly Hill Caves while on the island. And don't forget to sample some of Kangaroo Island's seafood before you go home!
Now that you have an idea of some of the best road trips to explore this Christmas, why not use our interactive Pit Stop Planner to create a custom rest-stop plan along your route.