Disclaimer: This information is general in nature only. While Budget Direct has endeavoured to ensure the information we've relied on is accurate and current, we do not guarantee it. Budget Direct accepts no liability for this information.
We've all heard of travel visas. We know they're essential to be granted access to certain countries and to be able to either live, work or holiday overseas.
But what exactly are they? How do you get one, and what will it cover you for? There is plenty you need to know before setting off for a new nation. So to prepare you for all the legalities and logistics of international travel, we've put together a guide of what you'll need to know about visas.
Types of visas
The most important thing to know is that visas are issued by the country you're entering, not the country you're coming from. So if you live in Australia but you're travelling to Ireland, it's the Irish visas and laws you'll need to familiarise yourself with.
But to give you a general guide, these are the common kinds of visa you'll see around the world:
Long stay or immigrant visas – These apply to Australians looking to go overseas to live or work. Australia has a lot of "working holiday" agreements with nations all over the world, making the process to work overseas simpler.
Transit visas – These are quite a bit simpler, permitting you very short-term access to enter a nation, just as a means of travelling through. Particularly when you're crossing multiple borders in a day, transit visas make a lot of sense.
Visitor or short-stay visas – This is what the average holiday-goer, business traveller or student will need. These allow entry for a few days, weeks or months – depending on how long your stay looks like being.
To get the most accurate information on what you'll need for your specific destination, always check with the local consulate or embassy for the country you'll be entering.
You can also read more tips for making international travel easier.
How to get a visa
Each country will have a slightly different process for getting a visa. But as a typical process, you can:
Start by reading the Australian travel advisories for all the destinations you'll be travelling to (or through) – if there is anything unique about their visa process, the advisory will let you know
Check out the websites for the embassies or consulates (in Australia) for each of the nations you'll be visiting, and they'll give you a proper guide for getting your visa.
Once you're in contact with the relevant embassy or consulate, the process for getting a visa normally becomes clearer.
Other important notes about visas
Visas on arrival
Some nations don't require a visa to be arranged prior to you entering the country. You simply turn up, and you're granted a short-stay or transit visa. Again, it's worth noting that this doesn't apply everywhere, so the relevant consulate or embassy is your best point of contact.
The Schengen Area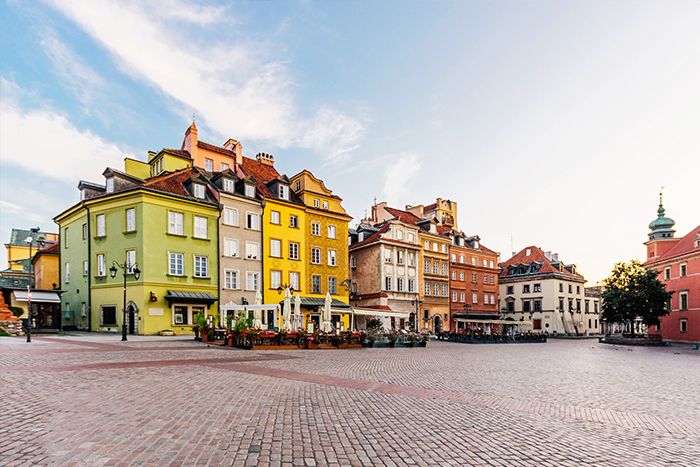 This region of 26 European countries has some different restrictions when it comes to visas. Because these countries occupy such little space between them, the restrictions to move around them are normally quite relaxed. You typically just need to apply for your entry and exit to the region, and your travel within is reasonably stress-free.
To learn more, check out the Australian Government's guide to the Schengen Area.
Bilateral visa waiver agreements
Some countries have agreements with Australia that specific visas aren't necessary, and an Australian passport is all that's required for short-term travel.
As usual, the best places to check for any current bilateral visa waiver agreements are the embassies or consulates of the countries you'll be travelling to.