Budget Direct Flood Cover
With Budget Direct home and contents insurance, flood insurance is not automatically included. It is an optional cover that can be added to your policy for an additional premium, subject to eligibility.
This means you only pay for Flood cover if you choose this additional cover.
If you do choose to add our Flood cover, upon acceptance of any claim, we'll pay to repair or replace your flooded home and/or contents, up to your sum insured.
There may be a 72 hour waiting period after your Flood cover is added. For full details, check your Product Disclosure Statement.
What is a 'flood'?
We define a 'flood' as:
The covering of normally dry land by water that has escaped or been released from the normal confines of the following:

a lake, river, creek or other natural watercourse (whether or not any of them have been altered or modified)
a reservoir, canal, or dam.
'Flood' is different from…
| Event | Loss or damage caused by... | Covered by Budget Direct? |
| --- | --- | --- |
| Storm and rainwater | Storms and rainwater, including escape of rainwater from any water pipe, drain or gutter; and surface run-off of rainwater from surrounding areas that occurs within 24 hours of a storm or heavy rain. | Yes – automatically |
| Escape of liquid | Escape of liquid in the home, including water damage caused by burst or leaking water pipes and overflowing sinks, basins, baths and appliances. | Yes – automatically |
'Flood' does not include…
| Event | Loss or damage caused by... | Covered by Budget Direct? |
| --- | --- | --- |
| Action of the sea | Any action or movement of the sea, including a rise in ocean or sea level, storm surge, high tide, king tide or tidal wave. | No |
| Underground water | Underground water seepage or pressure. | No |
| Hydrostatic pressure | The force or pressure of fluids that are at rest (e.g. damage from water leaking because of pressure on pool or retaining walls). | No |
How do we determine flood risk?
Some of the data we consider when reviewing the risk to your individual property includes:
The location of your home
The Insurance Council of Australia's (ICA) National Flood Information Database. This uses flood studies from participating government bodies including local councils.
Third-party maps and risk databases
This data and our methodology are updated periodically to reflect our improved understanding of the risk.
Should I consider Flood cover?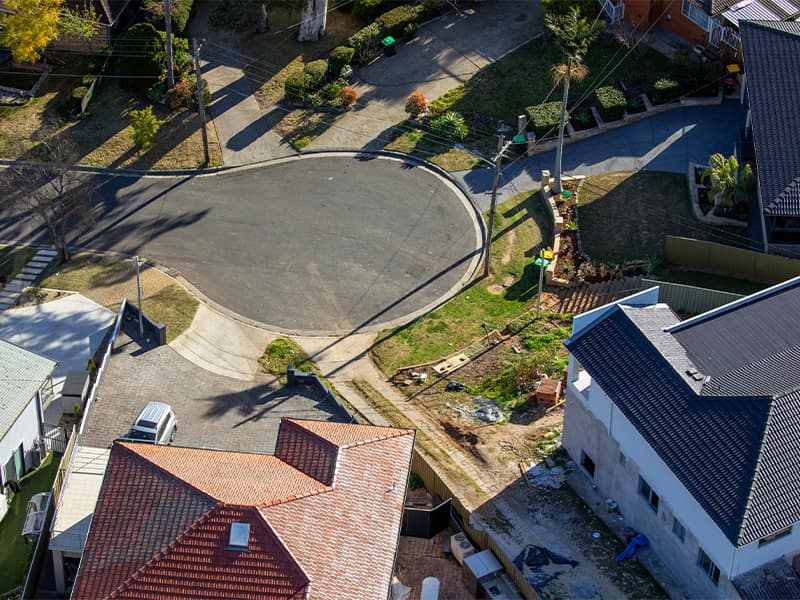 It is important to carefully consider your own specific needs for Flood cover, as not having adequate insurance cover will increase your risk of significant financial losses.
According to the Insurance Council of Australia (ICA), about 20% of addresses in Australia are at risk of flooding.
While some areas are more prone to floods than others, your property may still be at risk of flood damage regardless of where you live.
How do I add Flood Cover to my policy?
You can choose to add Flood cover to your Budget Direct home and/or contents insurance policy when you get a quote and buy insurance, subject to eligibility.
During the quote process you'll be presented with an initial price before being asked to 'refine your cover'. This is your opportunity to add optional covers, including Flood cover.
If you've already bought your insurance, you can request to add Flood cover online by logging into Policy Manager where our chat team can also assist you if required, or by calling us on 1800 182 310.
If you meet our underwriting criteria, we'll approve your request. Adding Flood cover will increase your premium.
How much will my Flood Cover cost?
If you're eligible for Flood cover, the cost of adding it to your Budget Direct home and/or contents insurance policy will depend on, among other things,
how often your property is expected to flood
the expected depth of flooding
the value of your home and the cost of repairing or rebuilding it
You can add Flood cover to your policy during the online quote process to see the cost of your Flood cover.
When will my Flood Cover take effect?
Your Flood cover will take effect 72 hours after you add it to your policy. It can only take effect instantly if your home and/or contents insurance policy started:
immediately after another policy covering the same risk, with the same level of cover (including Flood cover) ended, without a break in cover; or
the same day you bought your home or moved to a new address.
This is designed to stop people taking out cover immediately before anticipated floods and then claiming. This in turn helps keep your premiums down.
Why doesn't Budget Direct cover homes north of the Tropic of Capricorn?
Northern Australia is exposed to more intense weather-related perils, most notably cyclones, than southern Australia is.
To manage claims costs and keep premiums low for our customers, our policy is to only insure homes south of the tropics.
Is my car covered for floods?