Disclaimer: This information is general in nature only. While Budget Direct has endeavoured to ensure the information we've relied on is accurate and current, we do not guarantee it. Budget Direct accepts no liability for this information.
When people purchase a home, they tend to consider their current circumstances more than their future requirements.
They're focused on their budget, the home's location, its condition and features.
They may not have considered whether they'll need extra space in the future for children, elderly parents, other family members, etc.
Eventually, they can be forced to squeeze into a smaller house and share bedrooms and bathrooms, making life uncomfortable.
In such cases, there are two options — either move and purchase a bigger house or invest in a home extension.
There are advantages and disadvantages to both, so you should consider the decision carefully.
Related article: Post-renovation property valuation
Should you extend or move?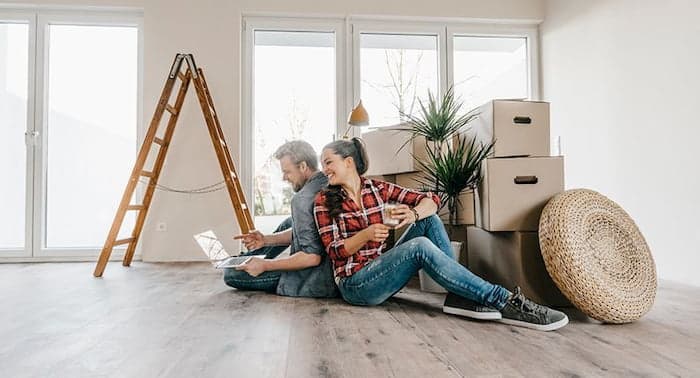 This decision is usually quite personal and depends on your particular circumstances.
Some people find it more convenient to move into a new house, while others would rather not move. Here are some reasons why you should consider a home extension:
You don't have to move
Moving can be a long, arduous process that involves selling your home, buying a new one, arranging any finance, switching your children's school, transferring utilities, physically moving, etc.
The entire process can be quite stressful. If you choose to extend your home, you'll avoid that stress of a move.
You can simply extend your current mortgage or refinance it to fund a new room and renovate your existing home.
You can modify your property according to your preferences
With a new home you'll have to settle for the existing rooms and features and adjust accordingly.
However, if you extend your existing home, you can create a room and features you want.
For example, you can choose the size of the room, the design, the materials and other aspects. You won't have to settle for something that doesn't tick all your boxes.
It's more affordable
In most cases, an extension is more affordable than a move, particularly when you take into account real estate fees and stamp duty.
If you have equity in your home, consider refinancing your mortgage to fund the extension.
You can tailor your extension to your budget.
Personal attachment
Most homeowners are emotionally attached to their home and don't want to move unless they have to.
By extending instead of moving, you can save yourself the heartache.
Costs for different types of home extensions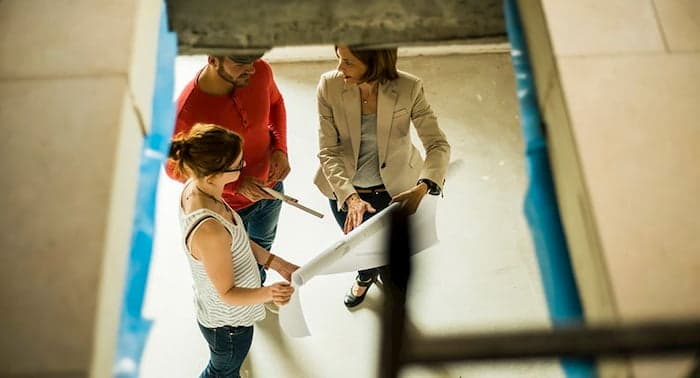 Home extensions vary along with the cost of them. It's a good idea to sketch out a rough plan before approaching a building contractor.
The first thing you need to do is consider your requirements and the architecture of your home. For example, do you want to add another floor — and is this structurally possible?
Do you just want to convert your basement to a guest room? Do you want to add a room to your property? Do you want to build a room above the garage?
The answers to these questions will help you and your contractor determine what the extension should look like and how much it will cost.
Single-storey extensions
Single-story extensions can cost anywhere between $1,350 per m2 and $2,100 per m2. As well as the floor area, the cost depends on the design and materials.
According to Domain, the cost of adding an 80m2 ground-floor extension ranges from $164,526 to $310,896.
Two-storey extensions
If you want a two-storey extension, you'll have to add roughly 50% to the cost of a single-story extension.
For example, if a single-story extension costs $2,100 per m2, you'll need to add another $1,050 per m2 to the price.
So it would cost around $3,150 per m2. (This is a conservative estimate.)
Loft conversion
Loft conversions can be a pricey because you need to insulate the space, add a secure floor and carry out other alterations to make the space liveable.
They generally cost around $1,500 to $2,500 per m2 , depending on your requirements and the amount of work needed.
New conservatory
Conservatories have glass windows, roofs and other attachments, which can add to the cost of an extension.
You'll need to choose materials that will protect you from the Australian sun and ensure you have a comfortable space.
The cost of the conservatory depends largely on the size and the materials used, but you can expect it to be anywhere between $5,000 and $30,000 [1].
Basement conversion
Basement conversions, especially those that involve excavation, can cost anywhere between $250,000 and $500,000 depending on the size, design and materials [1].
The higher cost is due to the fact that contractors need to be extra careful not to damage the property above the basement.
This typically adds to the time it takes to complete the job.
Garage conversion
Garage conversions can be affordable because the space already has a roof, four walls, a solid floor and foundation. You just need to make it more comfortable to live in.
Garage conversions can cost up to $20,000. Again, the bigger it is and the fancier the design and materials, the higher the price [1].
Cellar conversion
Cellar conversions can be just as complicated and expensive as basement conversions: $250,000 to $500,000 [1].
If you already have cellar or basement space, you can exclude the cost of excavation, which will reduce the price significantly.
If you just need to make cosmetic changes to the cellar, it's unlikely you'll spend more than $20,000 [1].
Bear in mind that all these building cost estimates are averages; they give you only a rough idea of the cost. For an accurate quote, you'll need to consult a building contractor.
You should also consider a 10% buffer in your budget, because unexpected expenses can surface.
Costs to consider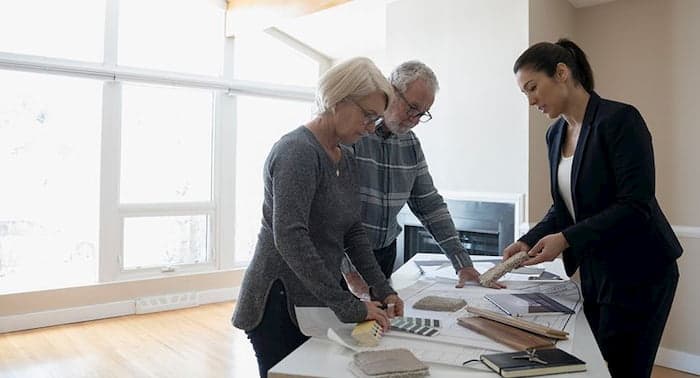 Regardless of the type of extension you're getting, there are certain common costs to consider.
Your building contractor's quote is likely to divided into several sections, including:
Heating
Heating, cooling and insulation are essential to make your new extended space comfortable to live in.
You'll need to factor in the cost of the HVAC (heating, ventilation and air-conditioning) and insulation; without them, the living space will likely be unliveable.
Consult your local insulation experts for advice.
Gas and piping
If you intend to have a bathroom or kitchen in the extended room, you may need to install gas and piping, depending on the type of energy you choose.
The materials, planning, design and installation will add to the cost of the extension.
If you just want to use electricity, your extension should require only electrical wiring.
Consult your local gas fitting experts or electricians to find a custom solution.
Materials
The quantity and quality of the materials will obviously affect the cost of the project.
Materials like vinyl, timber, flat pack and glass vary in price.
For example, a single-floor extension using vinyl will cost around $1,350 per m2, while one using timber will cost around $1,500 to $2,100 per m2 [1].
Planning and building
Planning and building require a lot of effort and time. Designers and architects carefully consider all the variables and create a floor plan.
Once you approve this plan — which is billed separately — the contractors move in to do the rest of the work.
One of the major components of the construction cost is labour.
Roof installation is complicated and requires special expertise, so it's charged separately.
If you decide to engage an interior designer, that will be another, separate fee.
Other costs include the building permit, insurance, taxes, etc.
When you receive a quote, check that all expenses are included and there are no hidden costs.
Sources