This information is general in nature only and does not constitute legal advice. While Budget Direct has endeavoured to ensure the information we've relied on is accurate and current, we do not guarantee it. Budget Direct accepts no liability for this information and recommends you obtain legal advice specific to your individual circumstances before entering into any contracts for the purchase of property or obtaining of finance.
When you're searching for a new home and traipsing from inspection to inspection, it's all too easy to lose track of the properties you see, and which ones you want to seriously consider.
Before you commit to a contract and the costs of a building and pest inspection, there are plenty of areas you can assess beforehand.
Here are the ultimate property inspection guide and checklist to help you make an offer with confidence when you find the right one.
Structural issues
To avoid being stuck with a money draining 'property lemon' there are key structural and internal features to be wary of while inspecting a home.
Are there any signs of rising damp, water damage, or mould? Water stains on ceilings, blistering of plasterboard and warped floorboards are all red flags indicating a water issue that can be potentially expensive to rectify.
Be on the lookout for large cracks in walls, the ceilings and brickwork, uneven or squishy feeling flooring and doors that don't close properly, as these can all be signs of foundation issues that can also be costly to fix.
Projects
Are there any areas that'll require renovation? Or is the house move in ready? Are you willing to take on some projects or a major reno?
As you tour the home, make notes of and take pictures of things that aren't in good condition.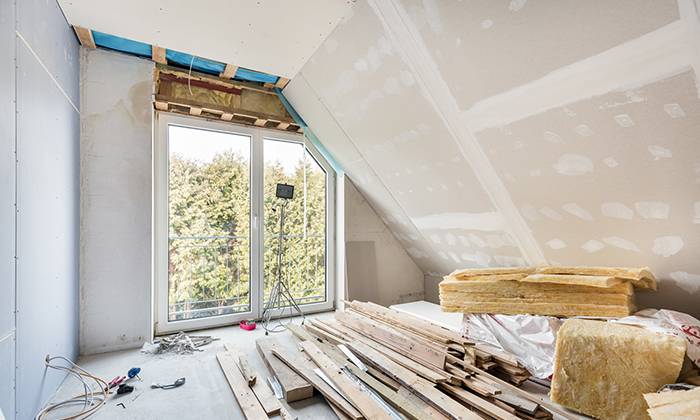 This will heavily impact what you can afford to spend, especially if you'll need to carry out several projects, or a major overhaul after moving in.
As you move through the home, see if the roofing, gutters, footpaths, fencing, flooring, tiling, paintwork, decking, appliances and cabinetry appear to be in good condition or not.
Did you know the moment your offer is accepted, contract signed, and you've paid the deposit you're responsible for anything that may happen to the home? Make sure you are prepared with a Home Insurance quote.
Security concerns
If security is a high priority for you, check whether there are locks on the windows, deadlocks to the main entryways, security doors fitted, the garage is lockable, and whether there is a home security system installed.
If not, these will all be additions you'll have to foot the bill for later so that you feel safe and secure in your new home.
Necessities
When shopping for a new house, most people create a wish list in their heads of the key features they're looking for in a new home.
This may be four bedrooms for your growing family, a train station within walking distance, a decent backyard for your pets, a big master suite with double vanity, an eight-burner gas cooktop, two secure off-street car spaces, or a cinema room.
Whatever they may be, be sure to note down which properties you see cover some or, if you're lucky, all your wish list requirements.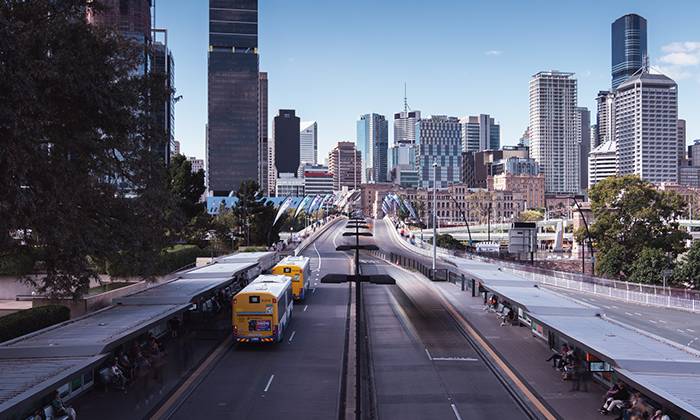 Rates and fees
Speak to a financial advisor before commencing house hunting, they can help you understand your budget, mortgage repayments, insurance costs, stamp duty and any grants or exemptions you might be entitled to.
At the inspection, it's important to make sure you can afford the property moving forward by requesting the council rates, water rates and body corporate fees y (where applicable).
Engage the agent
If you're interested in the property, it's invaluable to take time to chat with the agent.
Good things to ask include:
How long the property has been on the market?
Why is it for sale?
Do you have recent building inspection reports?
Have you had any offers yet?
Are the sellers open to negotiation and whether they have any similar listings coming up?
Has the property ever been impacted by flood? (they are obliged to tell you if you ask)
Also, request information about comparable recent sales in the area to get an idea of what would be a realistic sale price.
Download our handy pocket property checklist
We've created a handy pocket guide for you to take along to your next property inspection to take notes out while viewing properties.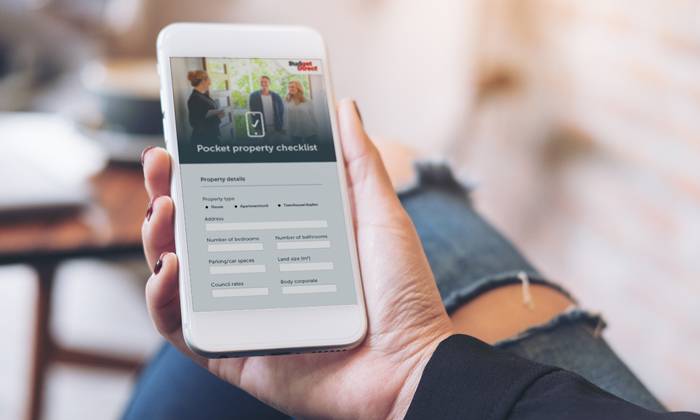 General impressions and overall rating of suitability
When searching for a new home keep in mind that no property is perfect.
You may have to make some compromises on the location and/or property features just to get into the market.
We hope our guide and checklist of the most important things to look for at an open house put you on the right path to securing the home of your dreams.