This information is general in nature only and does not constitute legal advice. While Budget Direct has endeavoured to ensure the information we've relied on is accurate and current, we do not guarantee it. Budget Direct accepts no liability for this information and recommends you obtain legal advice specific to your individual circumstances before entering into any contracts for the purchase of property or obtaining of finance.
Buying a home is one of the most exciting decisions you can make, but it can also be one of the trickiest, especially if it's bought at an auction.
The nuances of auctions can make them hard to navigate.
To help guide you, here are some tips on property inspections, arranging finance, finding a conveyancer, and bidding at auction.
Arrange pre-purchase inspections
Before you consider buying, have the home you're interested in inspected. This will lessen the likelihood of purchasing it and then finding major faults.
To avoid unseen costs and repairs down the track, ask a reputable building inspector to carry out the necessary checks.
Mark Stewart, the chief executive of Archicentre, says a proper pre-purchase inspection is critical.
"Many areas of a home that require inspection are out of sight and in some cases difficult for the homebuyer to see.
"This means they are totally dependent on the quality of their property inspector's report."
Your home insurer won't cover the costs of fixing something that was present in the house before you purchased it, so this step is important.
In some cases, the building and pest inspection will be carried out by two individual licensed inspectors.
The inspectors can report their findings to you in person if you're able to be present on the day, or they can contact you by phone.
They'll then supply a written report, for documentation purposes, in the following days.
Carrying out this step means you can go into the auction knowing that there's no hidden nasties in the property (giving you some peace of mind).
Get loan pre-approval
Next, you need loan pre-approval. Getting home loan pre-approval from your bank or lender is crucial.
What this means is that you'll be able to make an offer on the day of the auction knowing that you have a loan ready to go. This is often referred to as conditional approval.
The process involves a full application form, credit checks, employment history and a host of other verifications.
It's a process that can take weeks, so it's important to look into pre-approval well before auction day.
It's also wise to shop around the various banks and lenders to find one that suits your individual needs.
Ask your lender how long the process to get formal approval will take should you buy under auction conditions, as this can differ.
Some banks insist you have formal approval before you go into the auction, so you need to clarify this.
Home loan pre-approval also sets a loan limit for you, so you don't overbid on auction day and end up with a property that's over your budget.
(If you're eligible for the First Home Owner Grant, you'll receive an FHOG application form from your lender or mortgage broker.)
Find a solicitor
A home costs hundreds of thousands of dollars, but a solicitor will only cost you a fraction of that.
It's a key step in the process that you find a solicitor you're happy with and get them to take a look at the contract of sale.
A solicitor can identify problems in contracts like these.
Without their expertise and help, you could be stuck having to pay for unforeseen costs after the sale.
Remember, there are no cooling-off periods in auctions, so if you're the highest bidder, the home is yours — warts and all.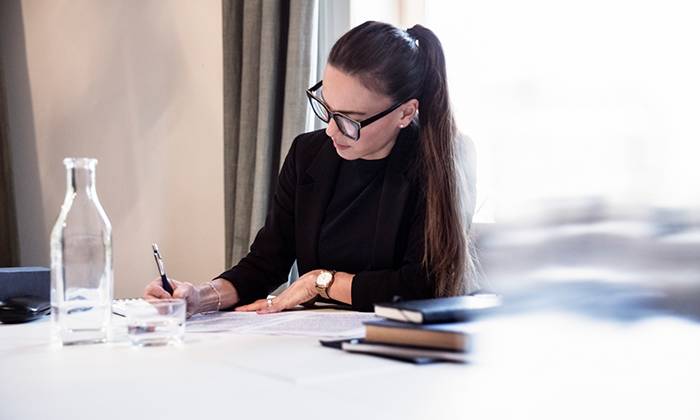 The loan process is quite involved (bank cheques, requests for copies of documents, admin fees, etc). Your solicitor will be able to guide your through the process.
Once your solicitor has given the loan contract the all-clear and you're happy with what's outlined, you can then sign it and return it to your lender.
Understand the home's real value
Auction day is fast-paced and can sometimes be disappointing.
You'll watch the sale price of a home rise significantly (and quickly). It might leave you feeling like you've poured money into pre-auction steps for a home you were never able to afford.
Understand that many agents set the guide price low to create interest. It's wise to go into an auction expecting the opening bid to rise by at least 20 percent.
As a rule, a home is worth whatever the market is willing to pay for it, so be aware that the guide price is just that — a guide.
It's also wise to refrain from telling the agent too much about your budget or your eagerness to buy the home. Remember the agent wants to make as much on the home as possible.
Do some research and check the sale prices of comparable homes in the area. This will give you an idea of what price guide they were given originally and what they ended up selling for at auction.
Be sensible on auction day
On the day of the auction, be cautious with your bidding and never bid too soon.
You may want an agent or neutral third party to come along and bid on your behalf, especially if you're inexperienced.
Frank Valentic, of Advantage Property Consulting, says gamesmanship can work to your advantage.
"Dressing to impress can create the impression that you have an endless budget and can intimidate others so they stop bidding earlier," he says.
This won't necessarily result in you getting the home you want at your desired price, but it might give you an edge.
You might also want to attend some auctions for other homes in your area before you step up to the plate.
This will help you get a feel for how auctions work, and build your confidence ahead of your first auction.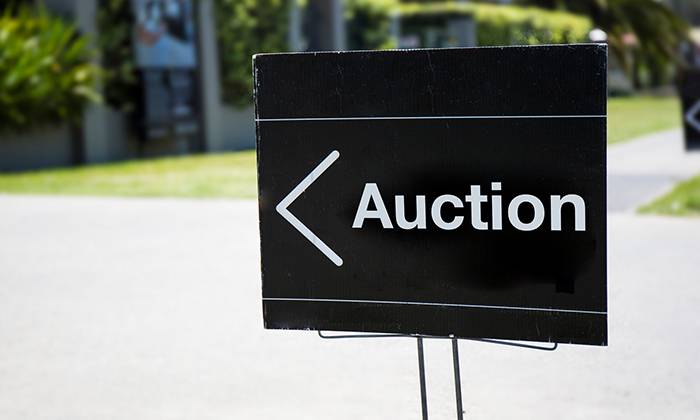 A safe rule on auction day: Hold off bidding until the auctioneer has accepted an opening bid from someone else. This lets you know the bid is reasonably close to the reserve price.
Never reveal what your highest bid is too early.
Play it safe and bid in small increments as competition tightens. This approach can save you a lot of money.
Agents will be present, and they're likely to apply pressure to make a sale or raise the sale price.
Keep calm, don't succumb to pressure and do your best to temporarily remove yourself from any emotional ties you feel for the property.
Most importantly, never go over your budget. You can't afford to. Getting a pre-approved loan is a great safeguard.
If you're the winning bidder, you'll need to pay a deposit the same day. The deposit can range from 5 to 10 per cent of the purchase price.
The auction process doesn't have to be overwhelming. The key takeaway is to ensure you carry out all the essential checks and engage all the necessary professionals.
Doing this will reduce your costs, keep stress at bay and make the journey as smooth as possible.
Don't cut corners and understand that the entire process can take months. Plan and keep perspective.
Don't get too emotionally involved so you only commit to purchasing a property that you're 100 per cent happy with and that you can afford.
Looking to purchase a house? Read our article '4 factors to consider when buying a house'. And be sure to get your home and contents insurance from Budget Direct.