This information is general in nature only and does not constitute legal advice. While Budget Direct has endeavoured to ensure the information we've relied on is accurate and current, we do not guarantee it. Budget Direct accepts no liability for this information and recommends you obtain legal advice specific to your individual circumstances before entering into any contracts for the purchase of property or obtaining of finance.
According to the 2011 Census, around 68 per cent of Australian households are owner–occupied. It's the great Aussie dream and more and more people are buying into it, literally.
It's not for everyone, though, and there are numerous reasons why.
For many, home ownership is an unattainable dream, mainly because of financial limitations. This is especially the case in expensive places like Sydney and Melbourne. See the latest Australian property prices.
For others, finances have little to do with their unwillingness to buy.
Here, we'll examine the pros and cons of renting and buying, and why individual circumstances matter.
As George Raptis, a director of Metropole Property Strategists in Sydney, points out: "The truth is there are pros and cons for both options.
"Ultimately, it's up to you to work out whether renting or buying a home suits your personal and financial situation best."
Advantages of buying a home
There are many advantages to owning your home. Perhaps the biggest one is that you have an asset that can increase in value, or appreciate, over time.
It can help you build up your wealth, which you can pass onto your children or use as collateral to buy a second home.
Using the equity in your first home to purchase your second can allow you to build a property portfolio and rent out your investment properties.
Those investors or owner–occupiers who take out fixed-rate interest loans have the certainty of reasonably stable housing costs from year to year.
Further, there can be tax benefits to owning an investment property.
Says Paul Wilson, from investment property advisors We Find Houses: "Many property investors don't realise they could be claiming thousands of dollars in extra entitlements…through obtaining a tax depreciation schedule."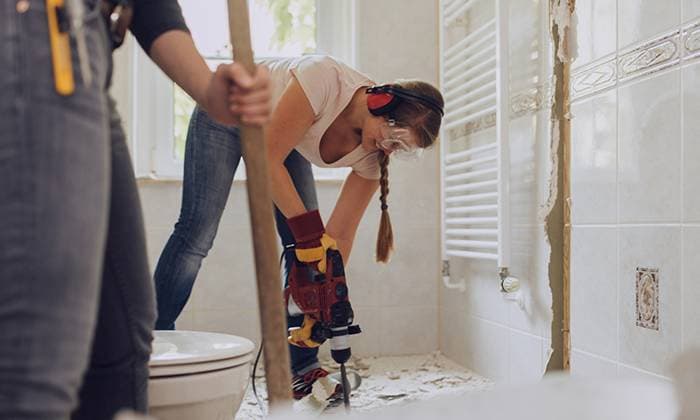 For owner–occupiers, the unrestricted changes you can make to your home are also appealing.
If you want to pull down a wall, rip up carpet, retile your bathroom or paint your bedroom, you can do all of this as you please with complete freedom.
From a mental and emotional perspective, owning your own home brings with it a sense of pride. It can also make you feel more connected to the community, as you feel you own a small part of it.
Get tips from leading experts about buying your first home.
Disadvantages of buying a home
Among the biggest negatives of home ownership are the large upfront costs.
These include the mortgage deposit, which can be as much as 20 per cent of the home loan. This can put the great Aussie dream out of reach of first-home buyers.
And then there are the ongoing interest payments, which over the life of the loan can add up to hundreds of thousands of dollars.
Ongoing costs like maintenance and repairs can also become a financial burden for those who are already struggling to repay their mortgage.
These sometimes unforeseen costs are covered by the landlord when you're renting, but as an owner-occupier you're required to foot the bill.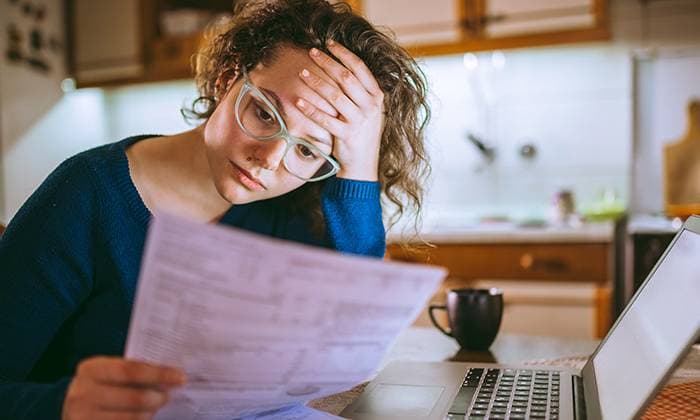 Additional costs like strata fees and council rates must also be paid regularly.
There's also the chance your property's value could decrease over time, due to market conditions or other factors you have little or no control over.
If you have to sell your home due to a change in circumstances and the market is weak, you might make little to no profit.
In a worst-case scenario, you could get seriously sick or injured and be unable to work and repay your mortgage.
If you regularly default on your mortgage repayments, your home could be repossessed.
Advantages of renting a home
Renting a home does have some financial benefits, including low upfront costs. Typically, a four- or six-week bond is all the upfront costs required of a tenant when they sign a lease.
Your rent, depending on the area you live in, can be cheaper than mortgage repayments.
There's also the benefit of not having to pay for maintenance and repairs. These costs are all covered by the landlord.
If you're sharing a place with housemates, you can split the rent however many ways, making renting even cheaper.
It gives younger people, especially, more disposable income for expenses like clothing or entertainment.
Of course, not all the advantages are financial. There's also a sense of freedom in renting, as leases are usually only six to 12 months long.
This allows you to move regularly, if you wish. This can be ideal for people who like to travel, move with their jobs a lot, or haven't quite decided where they want to settle down.
Being able to live in an area you probably couldn't afford to buy in — even if it's temporary — is another advantage of renting.
Disadvantages of renting a home
You might have heard the old adage: rent money is dead money.
There is certainly some truth to that. As a renter, you're essentially paying off someone else's mortgage; your money is not increasing your wealth or investment opportunities.
There's also a lack of security in renting. While leases are fixed for a period of time, it's rare you'll ever sign one for longer than 12 months.
It means you can be asked to leave with a month or less notice from the landlord.
For those looking to settle into a community, this can be highly disruptive.
There is also a lack of privacy. Landlords can invade your space to conduct regular inspections of their property (rules and regulations vary between states).
There are other restrictions when it comes to renting, some of which make it difficult for you to feel at home.
For example, landlords generally forbid the use of hooks in walls, painting of any rooms or other cosmetic changes to their property.
If a tenant breaches these conditions, the landlord may be within their rights to use some or all of the tenant's rental bond to fix the 'damage'.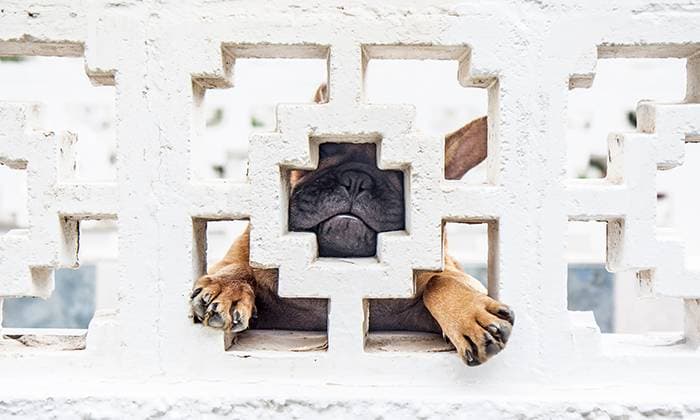 Some landlords forbid pets in their properties, so families with pets can struggle to find a rental.
Deciding whether to rent or buy takes time and careful consideration.
Think about your goals, your finances now and what they might look like in the future, and what your personal preferences are in relation to moving frequently, ties to the community, etc.
Whichever option you choose, ensure you have some financial safeguards in place.
For example, renters may wish to consider getting contents insurance, while owner–occupiers and property investors might like to explore home insurance.