If you've ever wondered what style of home you live in, you're not alone. Part of the great Australian dream is to own a home, but does anyone actually know which style of house they live in?
Depending on your life stage, you may have shared an old Queenslander as a young adult, purchased a post-war home as your first home and built a contemporary style home when you were ready to start a family.

Each property comes with its own unique style, so whether you're planning to buy a home, looking for information on the features in your home, or you're insuring your home and would like to know which exclusions may apply, then we can explain it all.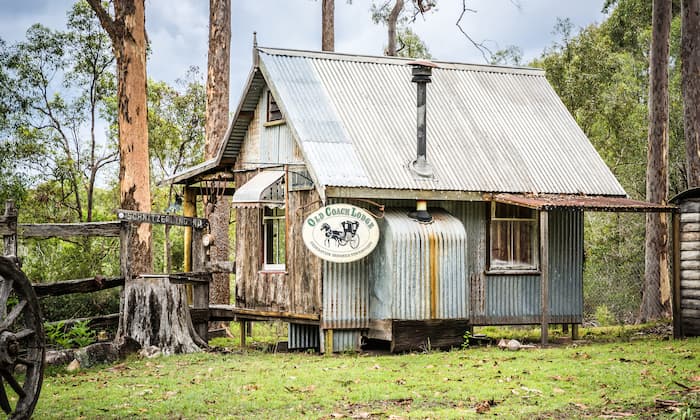 Colonial (1800-1849)
Before the 20th century, the first European style of home seen in Australia was known as a Colonial-style home. Built during the colonisation of Australia, these homes were initially constructed using materials from the environment including thatched reed or bark peeled off in large sheets for roofing, and clay for bricks, and more often than not these homes were held in place by thick branches.
Once importation of materials became more frequent items like glass, bricks and corrugated iron roofs were more readily available. With small multi-pane windows and large verandas, these types of houses resembled what was being built in England at the time and were heavily influenced by English culture by writers, musicians, architects, and other creatives that began flocking to Australia on migrant ships.

Federation (1890-1920)
Also known as an Edwardian-style houses, Federation homes are characterised by their red brick exteriors, stained glass windows, return verandahs, and roofs in either slate or terracotta tiles. There are 12 federation styles but only four were regularly used in residential architecture; Federation Queen Anne style, Federation Filigree style, Federation Arts and Craft style, and Federation Bungalow style.

The Federation Bungalow was Australia's answer to the Bungalow style created in the US and is often viewed as a mix of the Federation Queen Anne style and the California Bungalow style. Over the next two decades, the Bungalow style would continue to evolve.

Art Deco, California Bungalow and Interwar (1930-1939)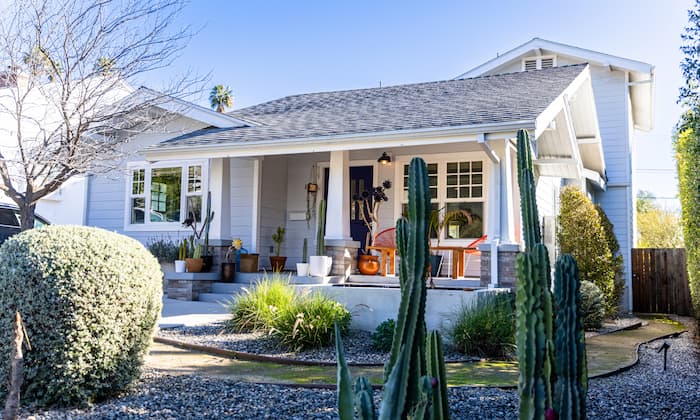 Art Deco is an art, style, and design movement that was prevalent during the interwar period. Australian architecture continued to be influenced by the Art Deco style up until World War II. This style of home can be categorised by its curved facades, decorative brickwork, geometric elements, metal-framed windows, and mottled tiles - usually in pink, mint, lemon, or pale blue.

Australian houses that were built in this style also embraced Art Deco motifs in brickwork, balconies, chimney designs, ceiling moulds, and incorporated curved forms and nautical elements, like curved walls and porthole windows.
The California Bungalow was originally adapted in the early 20th century and shares many similarities with its earlier counterparts. In Australia, these types of homes are made from brick with signature rendered brick columns that hold up the front verandah.

The Interwar style was reflected in single-storey detached houses with elements of modern design. This style was recognisable by its limited ornamentation, horizontal focused design, glass doors, and two-wheel-strip driveway. As more people started to travel, they brought back new ideas and styles from around the world that started to be incorporated into the home.

Post War (1940-1949)
The end of the second world war sparked the introduction of the Post-War home. This period proved to be very challenging for the Australian economy with shortages in housing materials, a post-war baby boom, and general unrest. This led to new opportunities in building and infrastructure, starting with cheaper materials and faster construction of brick veneer homes.
We also needed more homes during this period to accommodate large numbers of European war refugees who were sent to settle in Australia through the assisted immigration program. They lived in brick bungalows, fibro cottages, and what we would call early modernist designs today.
Mid-Century Modern (1950-Present)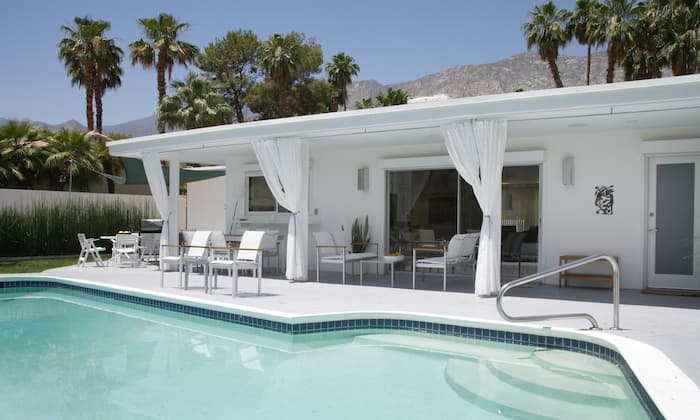 One of the most impactful property types in Australia was the Mid-Century Modern. While still popular today, this style was influenced by European and American ideas, connecting the inside of the home with the outside. These types of properties can be characterised by their large glass windows, cross ventilation, geometric walls, flat roofs, open-plan design, separation of communal and private rooms, as well as minimal materials inside the home.
Following World War II thousands of mid-century-style homes were built across Australia and they continue to be a popular style of architecture even to this day.

Queenslanders (1960-1979)
The iconic Queenslander home was first built in 1840 but wasn't cemented in the Australian architecture landscape until the 1960s and 70s. Over time the design of the humble Queenslander has changed, but the reason why these types of homes were designed was to protect homeowners from extreme climate conditions. Queenslander homes are typically built on a high set of timber stumps, are constructed with timber, and have iron roofing and a spacious veranda to keep cool.
One of the biggest misconceptions around Queenslander homes is that they actively attract termites when in fact termites are drawn inside a home by moisture, wood in contact with house foundations and cracks in building exteriors, regardless of building materials. Damage or loss caused by termites won't be covered by most insurers and included on a general exclusions list.

Ranch (1990-1999)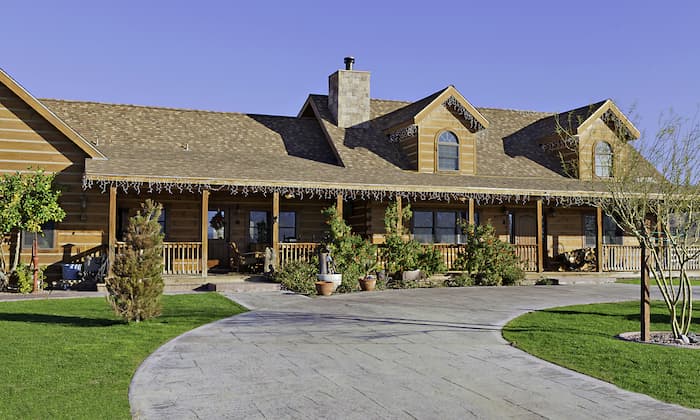 The Ranch style home originated in the US and became popular in Australia during the 1990s. These homes were typically one storey, horizontal in design, and had tiled roofs with extended eaves, large glass windows, and a garage that was integrated into the house.
While the ranch style in Australia may not always be true to its American form, several similarities remain. These types of homes in Australia are still designed in an L or U shape, taking the focus away from the streetscape and putting it on backyard living. The open-plan design of these homes also fosters an informal and casual lifestyle allowing for more space in the home to be multi-functional.

It's important to note that prior to 1990 asbestos was used as a binding product in materials including wall and floor sheeting, roofing and pipes. It was also used in thermal insulation, fireproofing and brake linings. While any home built before 1990 may have asbestos in its materials its houses built between the 1940s and 1980s, where asbestos was used the most.

In most cases, asbestos is included in your list of general exclusions (as part of your home insurance policy) and you're not covered for loss, damage or legal liability caused by asbestos at the insured address.

Contemporary (2000-Present)
In recent years more Eco-Friendly Modular homes or Prefabricated homes have become very popular especially if you're looking for a structure that typically produces less waste and uses less energy than a conventional house. These homes are designed with easy assembly in mind, minimal waste, less energy consumption, and adaptability to climate change.

A majority of today's homes are considered contemporary in their design. Typically a Contemporary home will feature a large open-plan design where any number of rooms can be contained in the same space. The kitchen, dining, and lounge areas can normally be found at the heart of the home and act as a multifunctional space for homeowners and their families.

Extensions to Queenslander and Mid-Century homes are commonplace and are a clever way to adapt an older home and make it more suitable for a larger family and a more modern lifestyle. Extensions are viewed more favourably if they add more value and enhance the original design of the home.

How to Protect Every Style of Home
Home Insurance can provide ample peace of mind to homeowners across a range of different homes. We want you to be confident about your cover and identify opportunities where you may need additional cover for your style of home. Please keep in mind that if your home is heritage listed or strata-titled that some insurers may not be able to provide cover so it's always best if you check with your insurer first.

Now you can protect your home with Budget Direct's Home Insurance.
Glossary
This is a single, detached, stand-alone home that can also include second living quarters, like a granny flat. For freestanding homes, the size of land can vary greatly but they usually have more accommodation and garden space for families.
Typically found in the inner city, terrace homes today are low-maintenance to live in. From a single storey to four storeys high these types of homes can come with front and back gardens, sometimes are freestanding but also can share walls on either or both sides with their neighbours.
This is a single home that shares one common wall with the neighbouring house. They offer more privacy than an apartment or townhouse, and have a small garden, but are also less maintenance than a house.
As the modern version of a semi-detached home, a duplex contains two houses under one roof with a shared wall. However, each home can be individually owned and sold.
A townhouse is a self-contained property within a complex of three or more houses. This style of home can be attached to another house or be freestanding. Typically a townhouse will have a courtyard for outdoor dining and a garage for parking.
In Queensland, a townhouse and a villa are considered the same type of property while in other states like Victoria and New South Wales a villa is a small, usually single-level home with a garage and courtyard in a small complex of homes.