Outdoor living renovation industry professionals
We asked them:
I want my outdoor area to feel spacious and welcoming, where do I start?
Lisa Mackee (Carvey)
Outdoor spaces that connect to the indoor living area or kitchen will always be used more. Large sliding or bi-folding doors will create an indoor/outdoor feel and your outdoor space will feel like an extension of your living space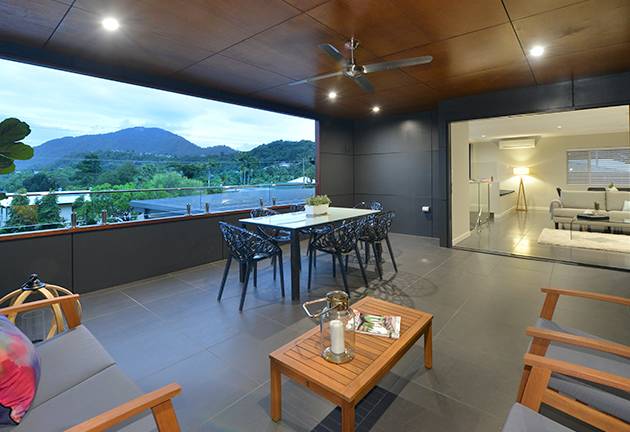 Naomi Findlay
People can forget to think of their outdoor area exactly the same as their indoor spaces! You can have beautiful outdoor furniture, lighting, heating, greenery, art plus you have the advantage of creating a beautiful view with your landscaping. Just make sure you weather-proof everything.
Di Henshall
Lighting and plants are the key ingredients to a beautiful outdoor setting. There are many flameless outdoor candles and battery-operated lamps that can be used on tables, next to outdoor settings and in votives to add interest at night. Potted plants in varying colours and heights can be clustered to add colour and drama. Succulent plants make it easier as they don't require much maintenance or watering.
How do I choose a colour scheme or materials that I know I'll still love in 10 years time?
Naomi Findlay
I always recommend choosing a neutral colour scheme and adding accessories in your favourite bright colours that can be easily swapped over as trends change over time. Think about using natural materials that can survive the elements, especially in our hot Aussie summers. Quality timbers and stone are always great options and can be used for your furniture, decks or styling.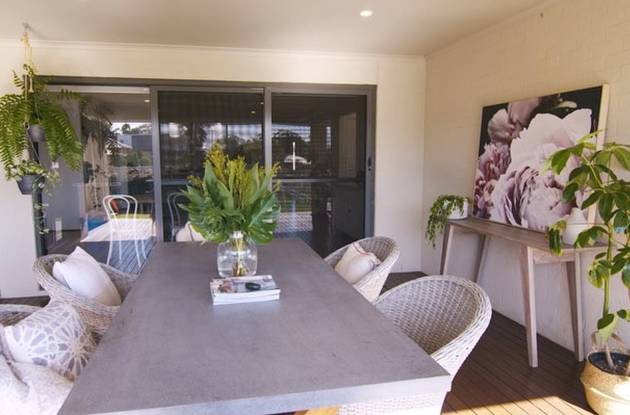 Di Henshall
There is one colour that never goes out of style – white! White on white is a dramatic, yet soothing colour scheme that works equally well with other neutrals or coupled with colours that come from furnishings, cushions and accessories that can be changed to shift the mood of any room.
Lisa Mackee (Carvey)
Choose something you like now but that will stand the test of time. Look at the style of your home and then use a website like Houzz or Pinterest to see what colour schemes are typically used on that style of home to get an idea of what works. It can also depend on whether you are trying to modernise your home or keep a traditional look.
I really want these changes to increase the value of my home, but I want to be savvy. What can I do that will make a difference, but won't cost a fortune?
Di Henshall
Paint. Painting in a neutral tone or plain white will freshen a house immediately, without resorting to new furnishings. It is fast and relatively inexpensive. There are many wallpapers that are cost effective and can transform a space within a day. Look at which walls will add the most impact and seek out papers such as vinyl versions of grass-weaves, that are in vogue, but will not date like other motifs or patterns.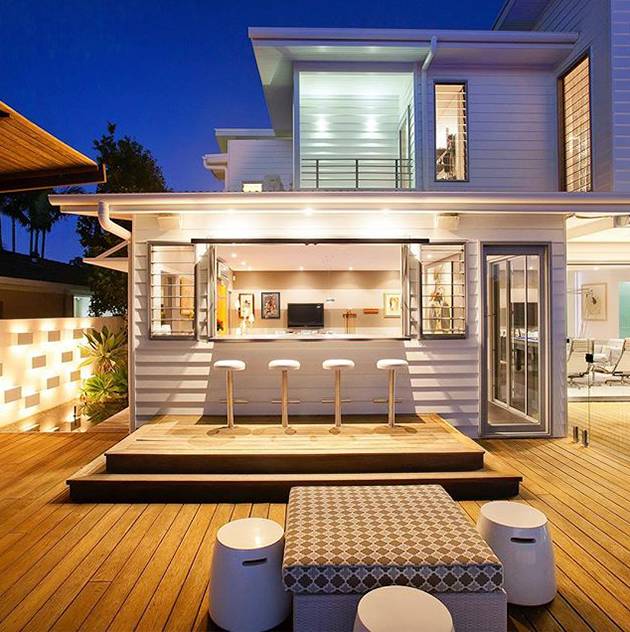 Lisa Mackee (Carvey)
Try to keep structural changes to a minimum and work with what you have as much as possible. This could mean working in with existing roof shapes etc. Start by consulting a Building Designer so you can work out everything you want to do 'on paper' before starting construction and then you, your builder & tradespeople will all be on the same page. That way you should be able to avoid unexpected expenses and know what the finished product will be before commencing construction.
Naomi Findlay
The great part about updating your outdoor area is that you don't necessarily need tradespeople to undertake the work. You can DIY things like deck installation, landscaping and any painting which can keep costs down. The value comes from presenting an additional entertaining space that needs little maintenance and can be used year round. Consider this when you start to update this area. It also helps to connect your outdoor space to your indoors. Create flow from your living or dining areas into the outdoor space - this could be achieved by having big sliding doors that connect them, or an open living floorplan.
Neither Auto & General Insurance Company Ltd nor its representatives necessarily endorse or recommend the views of the contributors. Please check the Product Disclosure Statement for any limitations in cover when altering or renovating the home.