Living room renovation industry professionals
We asked them:
I want my living room to feel spacious and welcoming, where do I start?
Sally Bevan
The basics! The first thing to do is to pare everything back to the essentials - seating, somewhere to put your cup of tea, and lighting (natural and electric light sources). This will require you to strip away anything that isn't functional and will require you to assess what the priorities are in your space in terms of living. This will maximise that feeling of spaciousness as you use the area each day. It will also help you inform decisions such as power point positioning.
The next step (and then best way) to create that welcoming feeling is through use of texture. Think soft furnishings, rugs, throw pillows, throws and anything that adds contrast to finishes. For example, even something as small as a trio of different coloured glass vases on the coffee table will help you create an interest against any textile in the space. Most importantly, play around and have fun!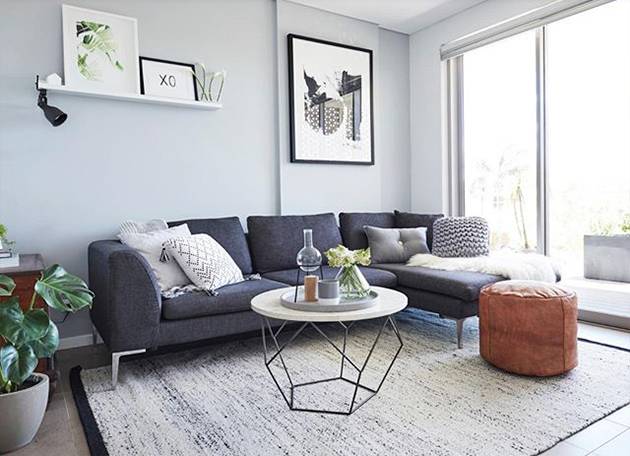 Janine Hendry
Every design project should start with decluttering. When decorating your living room start off by removing absolutely everything that you no longer love or simply does not belong in the room. From there you can set about creating a room that is both spacious and welcoming. A welcoming room is one that performs the function that it is being asked to perform.
Think about your overall theme and potentially how this then ties in with the rest of your home. You can use texture or colour as well as furniture style to tie the elements together. Start decorating by choosing your hero piece, this is what you should focus your budget on. This can be your sofa, artwork or perhaps storage. Avoid the hero or focal point of the room being the TV! If your hero piece is other than your sofa then consider this next. For drama avoid being too matchy and most of all have some fun and don't be scared of using colour!
Camilla Molders
A comfortable sofa with chairs on either side make for ease of conversation. Add lamps on side tables for a cosy glow and a rug underfoot to connect all the pieces.
How do I choose a colour scheme or materials that I know I'll still love in 10 years time?

Janine Hendry
Ten years can seem like a long time in the design world. The biggest factor in future proofing our home lies in the changing needs of our family as they grow. Like you, we all worry about whether or not our homes will survive these changes. What's the key? It is as simple as making sure you don't slavishly follow trends. Try to avoid going into a furniture showroom and buying a job lot. Take your time, great design evolves. Think about what you really love, look specifically at furniture styles, do you love mid-century modern? Victoriana? Minimalism. Use that as a starting point.
You don't have to ascribe to this style but consider what it is you love about the style, then use that element to inform your design style. Do you love the type of timber, the style of the furniture legs, the lightness, the heaviness? The colour? By understanding the style that you love you won't be tied to a contemporary style or colour that is likely to change and you can add to your room when you find items that have a similar look and feel but may or may not come from the same era. History is a great informant of fantastic design.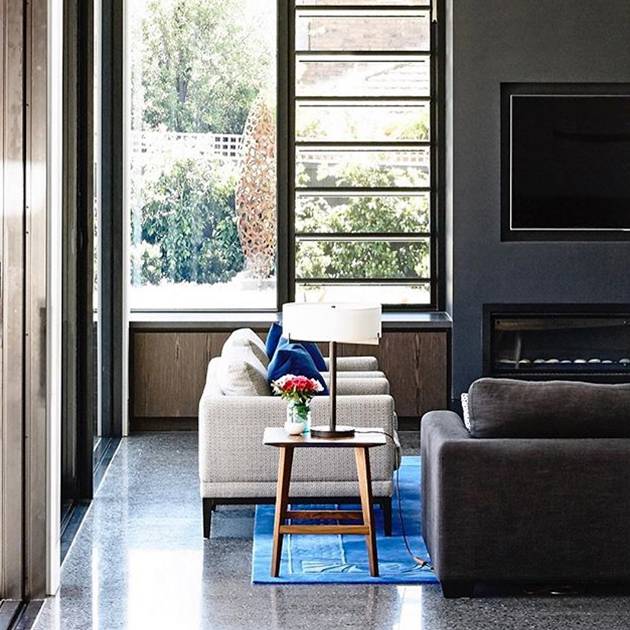 Camilla Molders
Avoid trends and surround yourself with pieces you love. I choose neutral colours for the base pieces and introduce colour in art, rugs, & scatter cushions that are more easily interchangeable when my colour feels change.
Sally Bevan
When it comes to longevity, a focus on quality materials is always the go. Additionally, selecting colours and materials that can stand the test of time and trends usually means doubling down on the classics. That way, you can refresh styling accessories as seasonally as you like to complement your base colour palette, while keeping things on trend and interesting, in a sustainable way.
I really want these changes to increase the value of my home, but I want to be savvy. What can I do that will make a difference, but won't cost a fortune?

Janine Hendry
Creating beautiful spaces need not cost a fortune, and beautiful spaces absolutely add value to your home. The most efficient way to increase value is firstly declutter, remove all the stuff that you actually don't need. Next paint is great. Use a similar colourway throughout your home to create a feeling of spaciousness. As a side note, if you are living in a smaller home and what to add value ensure that your furniture is raised off the ground and is on legs! From there add a bit of drama using wall paper to feature on a couple of walls. This can be subtle or if a large room quite dramatic. Don't forget to tie the colourway of your wall paper into your soft furnishings.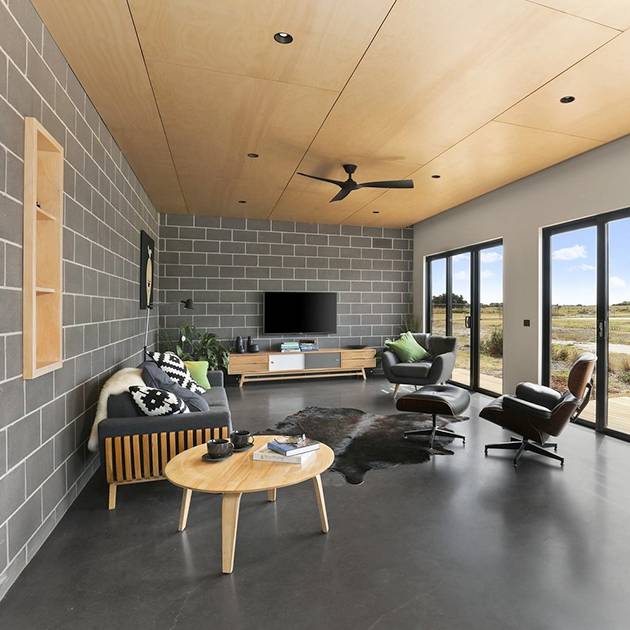 Camilla Molders
Don't skimp on cabinetry. Good quality cabinetry will always have a longer lifespan than a cheap flat pack...You get what you pay for.
Sally Bevan
The first thing to consider is functionality. It is easy to deploy a large budget on expensive materials to give that luxurious look and feel, however, if the space doesn't feel conducive to easy everyday living, the value simply won't be there. A smart, functional space is in fact, the most important value-creating feature that property viewers will look for. After that, there are many savvy and luxe-look tricks that renovators can use to 'get the look for less'. For example, if the budget doesn't stretch to full marble benchtops, you could create this feeling by using a smaller marble slab for a beautiful splashback which is a great budget savvy option that maximises impact being at viewer eyeline. Finally, focusing the budget on the little details, such as beautiful drawer handles, or tap wear will also help to seduce any property viewer (and hopefully, buyer)!
Neither Auto & General Insurance Company Ltd nor its representatives necessarily endorse or recommend the views of the contributors. Please check the Product Disclosure Statement for any limitations in cover when altering or renovating the home.