From simpler parking to reduced on road costs, there are so many advantages to owning a small car.
But if you haven't owned one before or you're after an upgrade, you might be wondering which are some of the best small cars in Australia.
While the term "best" is subjective, we've worked to gather the information to possibly narrow down your search and hopefully find a great small car to suit your needs.
Benefits of a Small Car
While a lot of market focus goes to larger cars these days, there are still so many benefits to buying small cars.
Whether you have a growing family or you're just in need of a zippy car to get you from A to B, you can't go past small cars and all they offer.
Improved Fuel Efficiency
Carrying a lighter load means small cars can have much better fuel efficiency than their larger counterparts.
For instance, a 2022 Budget Direct fuel consumption survey found that the average cost of filling up a hatchback tank was almost half of what it cost to fill up a four-wheel drive.
Improving fuel efficiency in cars is so important. So even if you have a smaller tank, you can keep lightening the load by emptying your car of unnecessary cargo that you've been lugging around.
Easier to Drive
With such a light vehicle comes a quick and zippy car that can get you around town with ease. But compact cars aren't just fun to drive, they're also much easier to park.
Heading to busy shopping centres or trying to find a park in a packed out street becomes a whole lot easier when your car can fit in almost any free space available.
More Affordable
After taking into consideration fuel, servicing, registration and insurance, the cost of running a car can become overwhelming.
But having a small car usually means ongoing costs can be reduced, as well as the potential for less upfront cost when shopping around the small car market.
Although you can still come across a more expensive luxury small car, most of the time, you won't struggle to stick to a budget.
Best Small Cars
Here is our list of some of the best small cars Australia has to offer.
Hyundai i30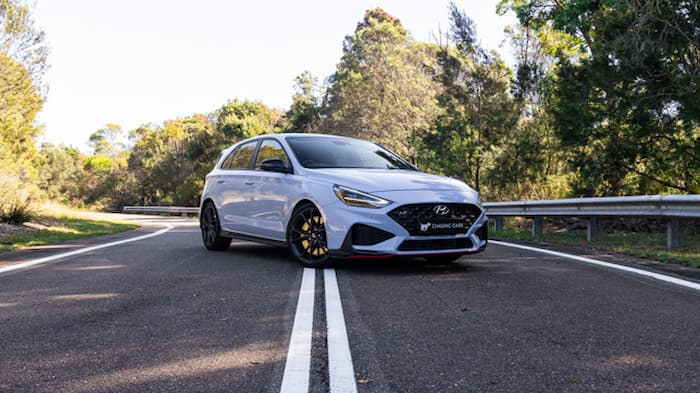 The Hyundai i30 has long been a great all-rounder in the small car segment. It's known for being a practical, well equipped small car that's not only reasonably priced but also likely to stand the test of time.
There are a few different models in the Hyundai i30 range to suit different needs including offering features like dual zone climate control, wireless phone charging pads and blind spot monitoring. But regardless of what you choose, you can expect a reasonable starting price from the Hyundai i30 to get you on the road.
Pros
Great cabin technology and safety features

Low price with a strong value

Great drivability
Cons
Can be cramped in the rear seats

Premium line has a thirsty engine
Read the latest Hyundai i30 reviews and news from our friends at Chasing Cars.
Mazda 3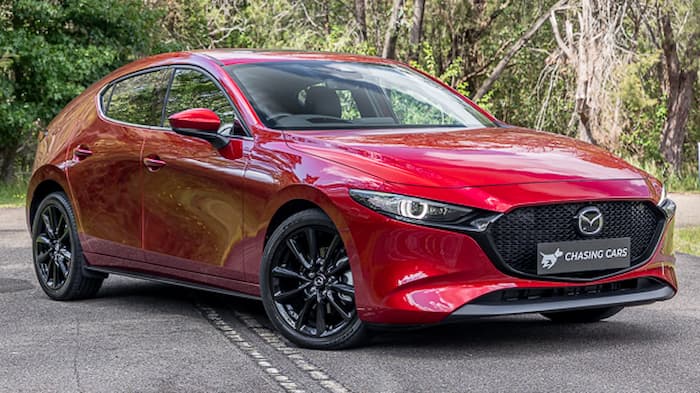 Despite the recent popularity of Mazda's SUV range, the Mazda 3 has long been a staple in the small car market - and for a good reason. Compared to larger vehicles, this compact car offers a comfortable drive without the SUV price tag.
While older versions of this model remain stylish and relevant for a slightly cheaper cost, newer versions give even more of a luxury car feel that could help keep the brand fresh well into the future.
Pros
Better value than an SUV

Great styling

Market-leading interior
Cons
Stiff front suspension

Smaller boot
Read the latest Mazda 3 reviews and news from our friends at Chasing Cars.
Volkswagen Golf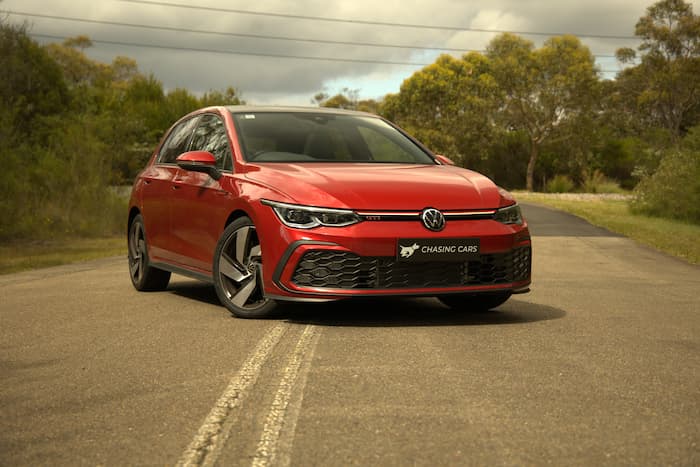 The Volkswagen Golf is a classic small car that's known for being a fun and comfortable drive in most road conditions. For a small car, it still feels big inside and offers up a decent fuel economy that will help you save with on road costs.
But in line with other luxury cars like the Mercedes Benz A Class, the Volkswagen Golf does come in slightly more expensive than some of its competitors. But with great safety tech like LED daytime running lights, rear parking sensors and a tyre pressure monitoring system, it could be worth the extra cost.
Pros
Fun, comfortable drive

Big inside but compact outside

Decent fuel efficiency
Cons
Fairly pricey compared to other small cars

Transmission could be better on base model
Read the latest Volkswagen Golf reviews and news from our friends at Chasing Cars.
Best Small Hybrid Cars
Looking for a small hybrid car? Here are some of the best in Australia.
Toyota Corolla
As the flagship model of the brand, there's no surprise that the mighty Toyota Corolla has made it onto the list. With a comfortable, practical and overall reliable drive, the Toyota Corolla constantly stays at the forefront of the mind.
In competition with other popular compact cars like the Hyundai i30 and Volkswagen Golf, the Toyota Corolla has managed to go even further and conquer the hybrid Australian market as well.
Pros
Great to drive

Good fuel economy

Comfortable to sit
Cons
No wireless Android Auto in Hybrid ZR model

Limited rear seat room

Hybrid option is more expensive than traditional model
Read the latest Toyota Corolla reviews and news from our friends at Chasing Cars.
Toyota Yaris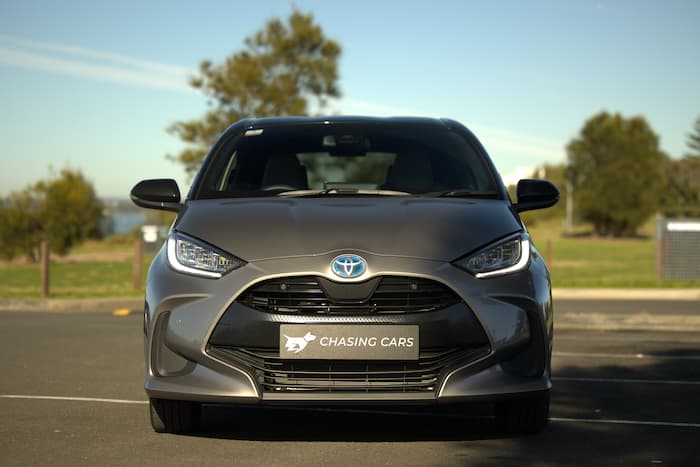 This small car is yet another one of the popular models that have managed to make the jump into the world of hybrid engines. The Toyota Yaris hybrid offers up a fantastic city car with incredibly low fuel consumption to get you around town.
You can also take comfort in Toyota's excellent safety features including lane keeping assist, hill start assist and rear cross traffic alert to keep the whole family safe.
Pros
Fantastic fuel economy

Improved ride and handling for hybrid engine

Sophisticated safety tech
Cons
More expensive than other small cars

No armrest between the seats

Lack of storage space
Read the latest Toyota Yaris reviews and news from our friends at Chasing Cars.
Best Small Electric Cars
Ready to get into the EV market? These are some of the best small electric cars in Australia.
Nissan Leaf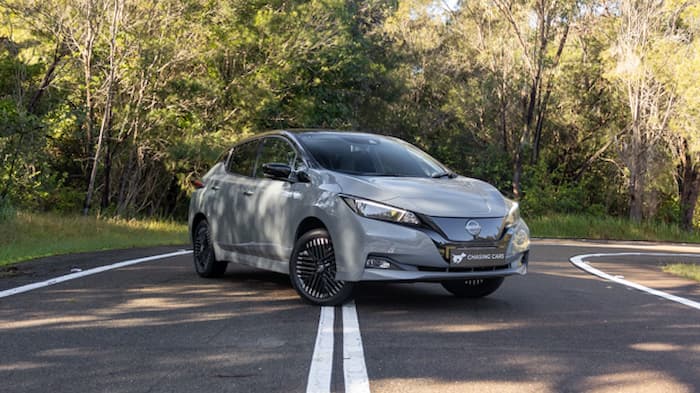 After years on the market, the Nissan Leaf has held its own as one of the best small electric car options.
With some great safety tech including forward collision avoidance assist and adaptive cruise control as well as heated front seats and back seats, it's easy to get luxury and practicality all at once.
While the range isn't as extensive as some larger car options, the Nissan Leaf still packs some punch for those looking to get into the small car segment.
Pros
Impressive acceleration

Good driving experience

Good safety features

Great storage
Cons
Can be expensive

Not the best electric range

Body control could be better
Read the latest Nissan Leaf reviews and news from our friends at Chasing Cars.
BYD Atto 3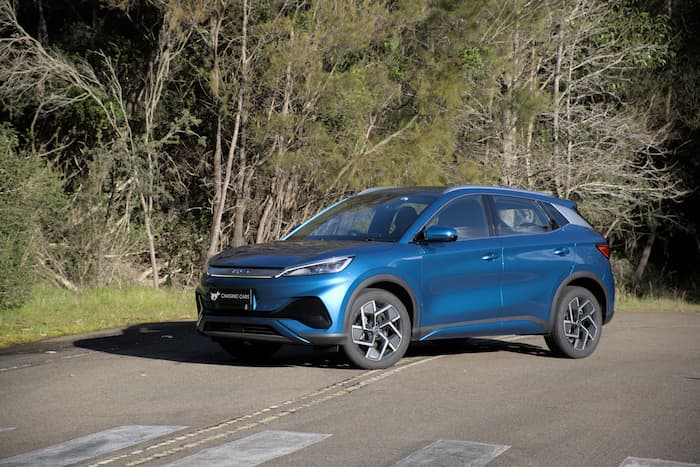 It might still be a newer name in Australia, but the BYD Atto 3 has worked hard to bring a quality vehicle into the national electric car market.
This small car offers up quite a lot for a lower price point with features including wireless phone charging, LED daytime running lights and autonomous emergency braking. With cheaper on road costs thanks to the fully electric engine, it also offers up a decent range of around 480 km.
Pros
Autonomous emergency braking

Cheaper option for small SUVs

Good range
Cons
Still new so not a lot of understanding of servicing costs or long-term performance
Read the latest BYD Atto 3 reviews and news from our friends at Chasing Cars.
Cupra Born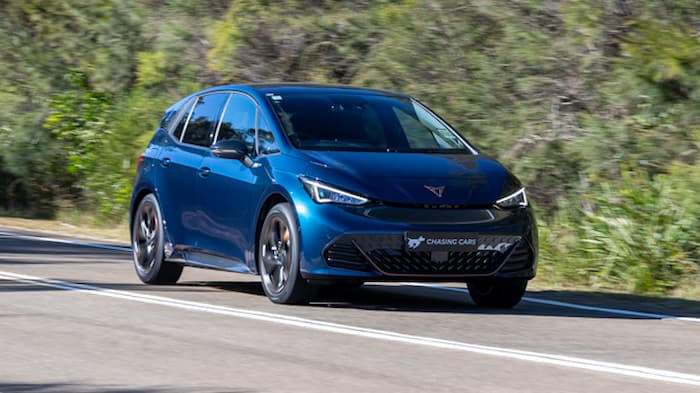 The Cupra Born is a new car in the small car category but it's already made a name for itself as a top light car option. With a decent price tag, great claimed range and fun driving experience, this small car is one to keep an eye on.
It's also a good look into Volkswagen's future where they'll transition from combustion-powered greats like the Volkswagen Golf R or Volkswagen Polo into an all-electric range. And although it's not the quickest small electric car on the road, the Born is still a great all-electric option for growing families or city dwellers.
Pros
Good pricing compared to other vehicles

Long claimed range

Fun drive
Cons
Not the quickest

Some harsh interior materials
Read the latest Cupra Born reviews and news from our friends at Chasing Cars.
Key Takeaways
Benefits of Owning a Small Car
If you're in the market for a new car but you're working within a stricter budget, a small car is a great option. With a smaller car comes a smaller upfront cost compared to SUVs or sedans, but it also brings reduced fuel costs and often cheaper servicing.
Small cars can also be easier to manoeuvre around town and perfect for those who struggle with squeezing into parks. Although they're compact, they can still offer a great opportunity for growing families looking to get into the new car market.
Do Your Research
Like anything, research is key before you buy a small car. With so many different features and ranges varying from an entry level model to the latest generation, there's plenty to know about small cars before making a purchase.
The biggest factor for finding the best small car for you could involve looking at the alloy wheels, the safety features, if there are heated front seats or how spacious the cabin is. Regardless of what the unique selling point is for you, an easy place to start is by choosing the right price point.
Once your decision is narrowed down slightly, you can test drive small cars before you buy to make sure it suits your style.
Get the Right Insurance
Car insurance can change depending on the size and use of your car. So if you're in the market for small cars, make sure you chat with your provider to get the right coverage for you.