Disclaimer: Data on this website was sourced from Canstar in July 2020 from their latest available data. Auto & General Services Pty Ltd does not guarantee the accuracy or completeness of the data and accepts no liability whatsoever arising from or connected in any way to the use or reliance upon this data.
There are many advantages to buying a smaller car, from better fuel economy, smaller price points and easier manoeuvrability and parking.
Families often have at least one small vehicle, often for commuting purposes.
But if you haven't owned a small car before, or you're after an upgrade, you might be wondering which is the best small car available in Australia.
We're aware the term 'best' can be subjective at… best, everyone has different ideas of what makes a great car, so we've used Canstar's latest customer satisfaction data to create a list of best small car makes available in Australia.
Best small car 2019
#1. Mazda 3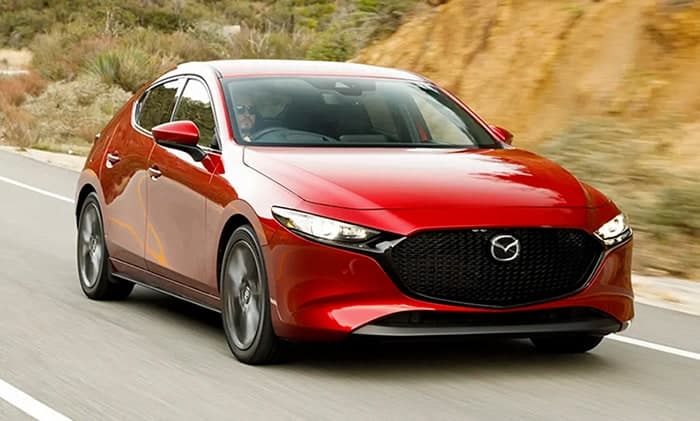 The Mazda 3 definitely earns its place at the top of the Canstar's Customer Satisfaction Survey, earning five stars for reliability, driving experience and overall satisfaction.
Autonomous emergency braking, lane departure warning, reversing camera, and blind-spot monitoring are just some of the features that see the Mazda 3 awarded the five-star ANCAP safety rating.
Pros
A lot of features available on all models
Good mileage
Very responsive
Cons
Bulkier exterior
Limited room
Worse fuel economy than its competitors
#2. Hyundai i30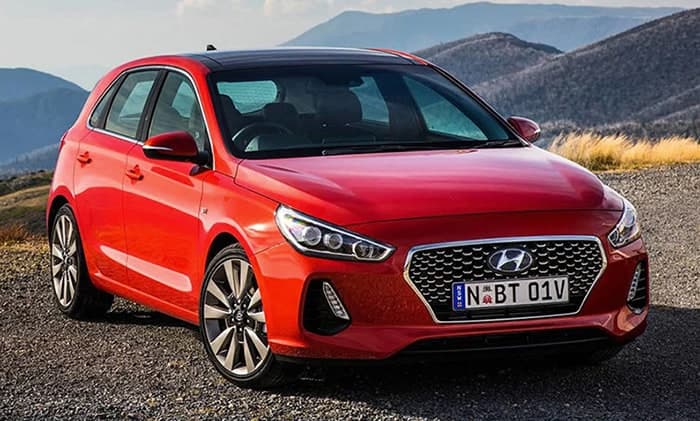 The Hyundai i30 is ideal for inner-city and suburban driving and comes in hatch and wagon models.
With four different engine options (1.8 petrol, 1.6L Diesel DCT, 1.8L Petrol Elite, and 2.0 Petrol Elite), the Hyundai i30 produces 120kw of power and 203Nm of torque but often falls short of the pulling power offered by its competitors.
Pros
Stylish look
Above average audio system
Good smart phone integration
Cons
No Autonomous Emergency Braking
No rear air-vents
Small space.
#3. Toyota Corolla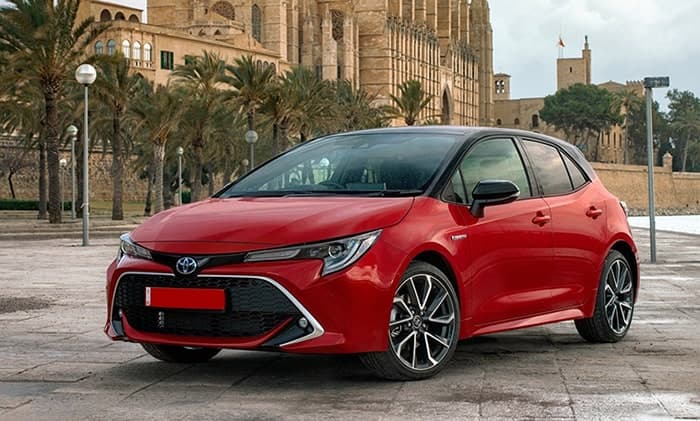 Considered one of the more versatile small vehicles available on the market, the Toyota Corolla comes in a choice of 3 sedans and 5 hatchbacks, including 1 hybrid.
While the entry model has a slightly higher than average price point, the Corolla is one of the most advanced cars in its class, with above-average safety equipment including Autonomous Emergency
Braking with pedestrian and cyclist detection systems, speed sign recognition, active cruise control, and lane departure warning features.
Pros
Affordable hybrid technology
Outstanding safety features
Great fuel economy
Cons
Slightly more expensive
Small boot space
No USB outlet in rear.
#4. Honda Civic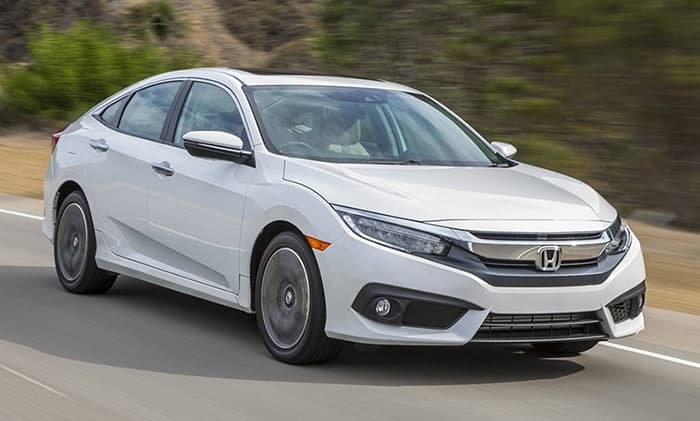 The Honda Civic has a long-standing reputation as a reliable and spacious small car that is great value for money.
Both the hatch and the sedan version of the Civic come with the choice of the 104 kW i-VTEC engine or the gutsier 127kW VTEC turbo engine.
All of the models come with a reversing camera and Apple CarPlay and Android Auto.
Pros
Responsive handling
Spacious interior
High quality materials
Cons
Turbo engines are quite noisy
Less fuel efficient than its competitors
Slow cruise control.
#5. Volkswagen Golf
The most expensive small car on this list is the Volkswagen Golf and has plenty of features to justify the costs.
Such as blind-spot indicators, push-button handbrake, park assist, brake energy recycling technology, and a driver fatigue warning system that monitors your driving patterns.
The Volkswagen Golf comes in 3 lines, the standard range, performance range, and the Golf Alltrack.
Pros
5-star ANCAP safety rating
Great interior technology
High performing power
Cons
Bumpy ride on big wheels
Significantly higher price point
Backseats are low.
Best light car 2019
#1. Mazda 2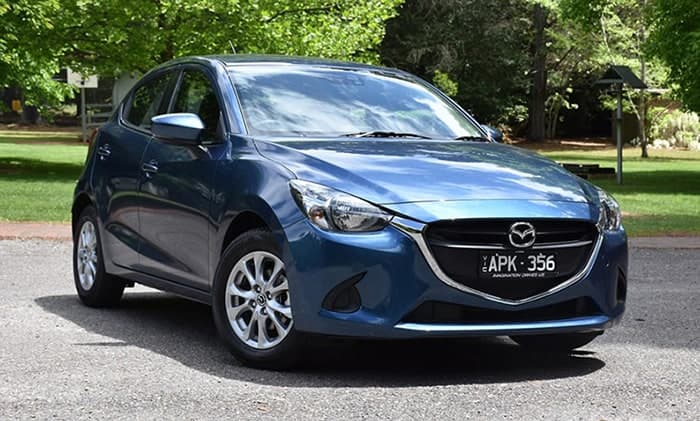 Easily the most popular Mazda model, the Mazda2 offers excellent fuel economy (5.4L/100km man and 5.5L/100km auto) and comes as either a hatchback or sedan.
With cruise control on every model from 2015 and auto breaking available on both the hatchback and the sedan, the Mazda2 has the maximum safety rating from the Australasian New Car Assessment Program (ANCAP).
Pros
Great design
Comfortable to drive
Fuel economy
Cons
Noisier than other makes and models
Significant blind spot
80 k/h recommended top speed.
#2. Toyota Yaris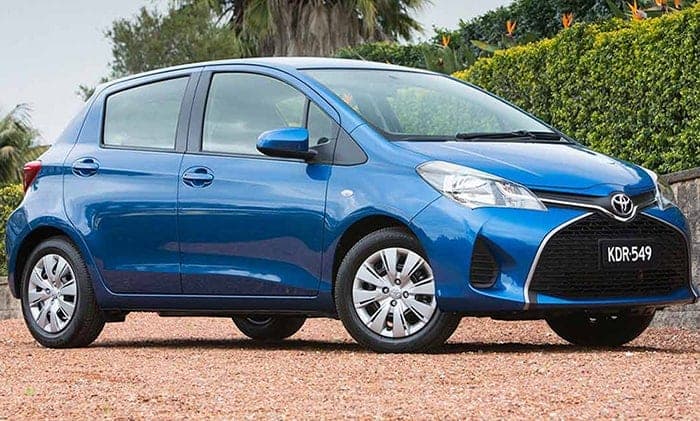 The Toyota Yaris didn't become one of Australia's most popular small vehicles by being shy with its offerings.
With every model including cruise control and reversing camera, and the upgraded version the ZR coming with autonomous emergency braking, lane-departure warning, and auto-dipping function for the headlights, the Yaris is as fancy as you want it to be.
Not to mention the manual models have impressive fuel consumption rates of 5.9L/100km while the automatic versions an estimate of 6.4L/100km.
Pros
Fuel efficiency
Reliable
Easy to drive
Cons
A bit cramped for space
Lacklustre acceleration
Smaller pulling power.
#3. Honda Jazz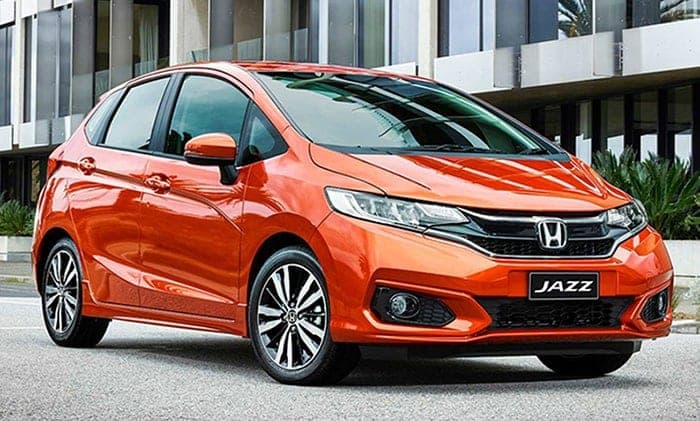 The Honda Jazz is a newer model on the market, with the first version of the Jazz launched in 2002. Boasting some pretty cool extras such as eco-mode for maximum fuel efficiency and eco-assist coach feature to help reduce aggressive and inefficient driving, the Honda Jazz is rapidly gaining popularity in the small car market.
Pros
5-star ANCAP safety rating
Good mileage
Eco-mode available
Cons
Less power
Idling speed
Noisy.
#4. Volkswagen Polo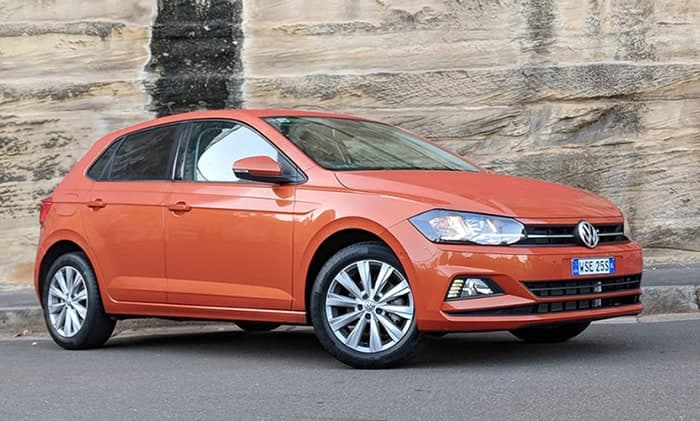 Standard features across all the models include automatic emergency braking, pedestrian detection, an air pressure monitor and driver fatigue alert systems, earning the Polo it's five-star ANCAP rating for all variants.
Canstar's Customer Satisfaction survey has awarded the Polo five stars for reliability and driving experience.
The Polo also has great fuel economy across the range with the 1L engine providing an estimated 4.7L/100km while the 2L GTI offers 6.1L/100km.
Pros
Stylish exterior
Plenty of room
Powerful engine
Cons
Limited colour options
Not so competitive fuel efficiency
Drab interior.
#5. Kia Rio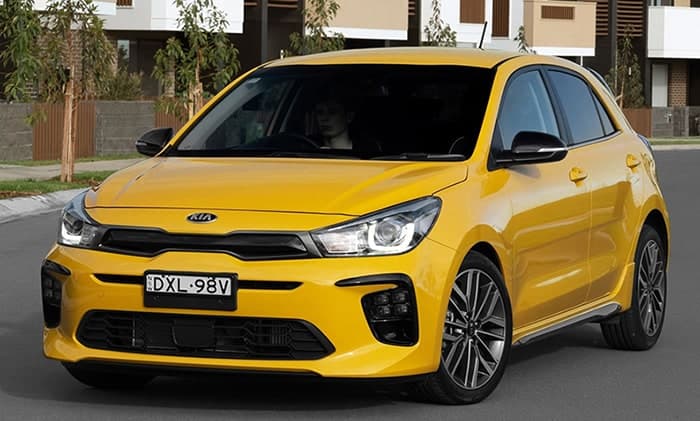 The Kia Rio tops the small car charts in Canstar's Customer Satisfaction Survey for value for money, Kia being the only brand to receive five stars in that category.
With a roomier interior than previous generations, it's a pleasure to sit inside the updated Rio.
Reversing camera and rear parking sensors come standard on all of the Rio models helping it achieve its five-star ANCAP rating.
Pros
Great connectivity
Roomier than expected
Steering
Cons
No longer offering satellite navigation
Lack of some standard equipment
Lacklustre engine.