Small SUVs have become the new hot thing to take on the Australian car market recently.
With the spacious cabin of a large SUV alongside the compact ease of a light car, the small SUV has the best of both worlds.
So, if you're looking to buy a compact SUV or upgrade your current car, have a look at our list of some of the best small SUVs in Australia at the moment.
Benefits of a Small SUV
Small SUVs are flying off Australia's car lots in droves, thanks to their versatility, cheaper purchase prices and lower running costs.
They offer reasonable internal space, a higher driver position for enhanced visibility and a safer, more comfortable ride in off-road or bumpy conditions. Still, the main benefits of small SUVs tend to be their fuel efficiency, driveability and affordability.
Improved Fuel Efficiency
With a lighter load, small SUVs offer up improved fuel efficiency compared to their larger counterparts.
If you want to keep improving fuel efficiency in your small SUV, you can make sure to remove any unnecessary cargo from inside your car to continue to lighten the load.
Easier to Drive
Compared to the heavier, larger cars that chug around town, the small SUV is a quick and easy way to drive without losing too much interior space.
While the small SUV is perfect for zipping around busy cities, they're also great for outdoor driving with many offering all wheel drive and four wheel drive options.
More Affordable
The cost of running an SUV can get expensive once you take all the on road costs into consideration.
But having a smaller SUV usually means you could cut
Best Small SUVs
Here's our picks for some of the best small SUVs in Australia.
Mazda CX-30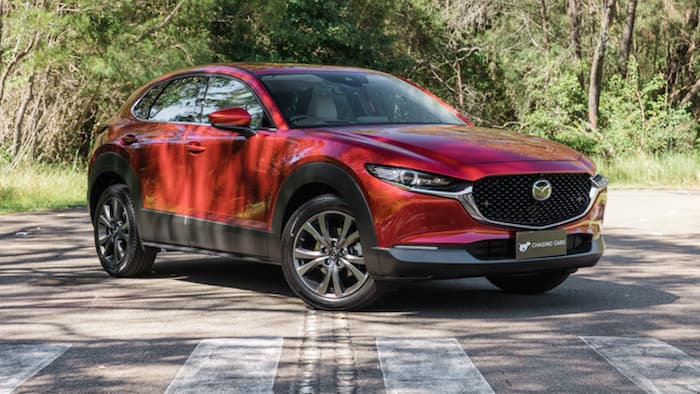 The Mazda CX-30 might sit between the Mazda CX-3 and Mazda CX-5 for size, but this premium compact SUV is in a league of its own. With a high-end feeling design, this car offers a luxury interior with a safe and comfortable six speed automatic drive.
The brand has used the Mazda CX-30 to step into the world of luxury SUVs. Now, it's become a fantastic option for those looking to invest in a car that offers up plenty of great features including heated seats and high quality tech features.
Pros
Luxurious interior

Great steering and driving experience

Nice styling and well-sized
Cons
Short service intervals

No strong hybrid option

Some top-of-the-range models can be expensive
Read the latest Mazda CX-30 reviews and news from our friends at Chasing Cars.
Toyota C-HR
In the compact SUV market, the Toyota C-HR has paved its way as a reliable car that offers up a fantastic drive thanks to the 1.2 litre turbo engine with a continuously variable transmission.
With its distinctive look, the Toyota C-HR has become increasingly popular in the world of compact SUVs. Plus, the five-star ANCAP safety rating offers features like autonomous emergency braking, lane departure warning and active cruise control to keep the whole family safe.
Pros
Great styling

Excellent driving experience

Good safety features
Cons
Can be expensive for the engine size

No air vents in the rear seats
Read the latest Toyota C-HR reviews and news from our friends at Chasing Cars.
Volkswagen T Cross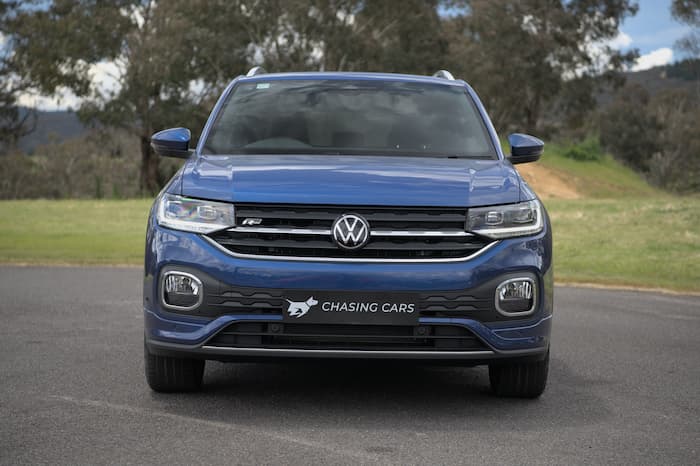 While the small SUV segment has become more saturated in recent years, the Volkswagen T Cross continues to offer up a sophisticated option for those looking for a more up-market feel.
For the luxury drive, it's not cheap but the starting price is still doable for those who've prepared for the higher price tag that comes with buying a small SUV. And if you want a sportier option, you can always move to T Cross's brother, the two-litre four cylinder Volkswagen T Roc that comes with slightly more power.
Pros
Appealing styling

Functional and practical cabin

Exceptional handling on the road
Cons
Can be more expensive

Too much hard plastic used in the interior space
Read the latest Volkswagen T Cross reviews and news from our friends at Chasing Cars.
Best Small Hybrid SUVs
Let's explore some of the best small hybrid SUVs.
Toyota Yaris Cross
Toyota has made itself known in the hybrid car sector and the Yaris Cross is a clear marker of the brand's success. With excellent running costs, a quality drive and high levels of safety, this powerful small SUV ticks almost every box as a great city drive.
But price does come into play with the latest generation Yaris Cross hitting around $40,000 including on road costs which is reaching the expensive side of the small SUV market. But for that price, you're likely to get all the essential comfort and convenience features you'd expect from a top-choice car.
Pros
Exceptional fuel economy

Quality drive

High levels of safety
Cons
Not the cheapest small SUV option

Engine could be more powerful
Read the latest Toyota Yaris Cross reviews and news from our friends at Chasing Cars.
Kia Niro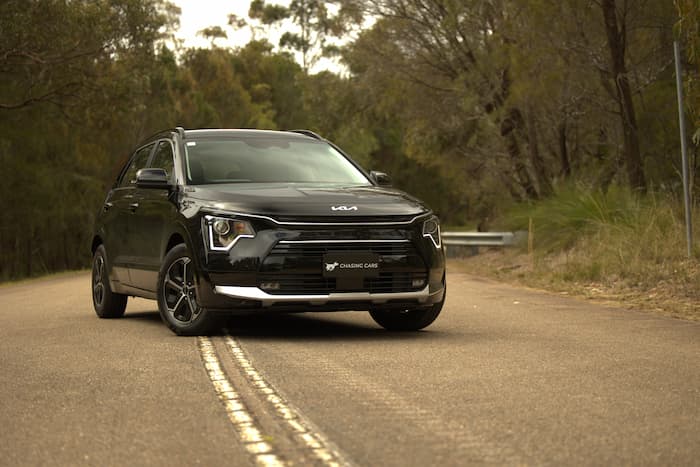 With great fuel economy and plenty of room inside, the Kia Niro is a great option for a growing family to keep throughout the years. The hybrid engine also offers up good fuel economy that will help reduce on-road costs for this front wheel drive car.
And the more you can save, the better off you'll be as the upfront cost of buying a Kia Niro can be quite steep. But you're likely to get bang for your buck with plenty of great features including speed sign recognition, parking sensors, adaptive cruise control and wireless Apple Carplay and Android Auto.
Pros
Very roomy interior

Low fuel consumption and running costs

Striking design

Generous warranty
Cons
Expensive upfront costs

Hybrid option is missing some features of other models

No all wheel drive option
Read the latest Kia Niro reviews and news from our friends at Chasing Cars.
Honda HR-V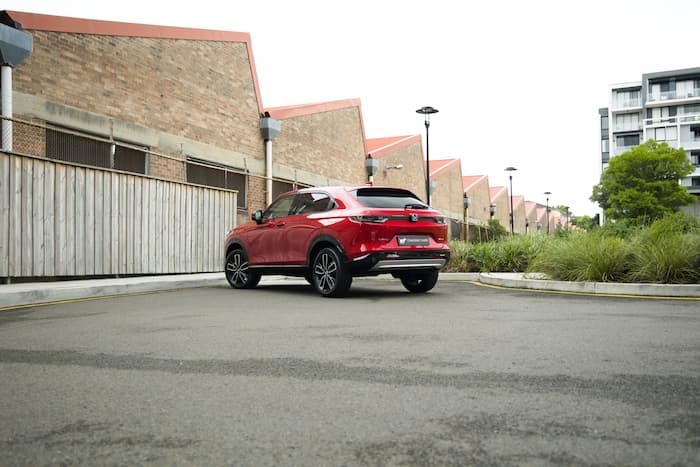 With an incredibly efficient hybrid engine, the Honda HR-V is a great option in the world of small SUVs. Affordable servicing, responsive steering and low running costs are some highlights of this model.
However, a big downside to this small SUV is the fact that there are only four seats compared to other spacious five-seaters despite a pretty significant base price for a new model.
Pros
Very fuel efficient

Affordable servicing and great running costs

Responsive steering
Cons
Only four seats

Petrol engine can be loud
Read the latest Honda HR-V reviews and news from our friends at Chasing Cars.
Best Small Electric SUVs
Ready to go EV? Check out some of the best small electric SUVs in Australia.
Hyundai Kona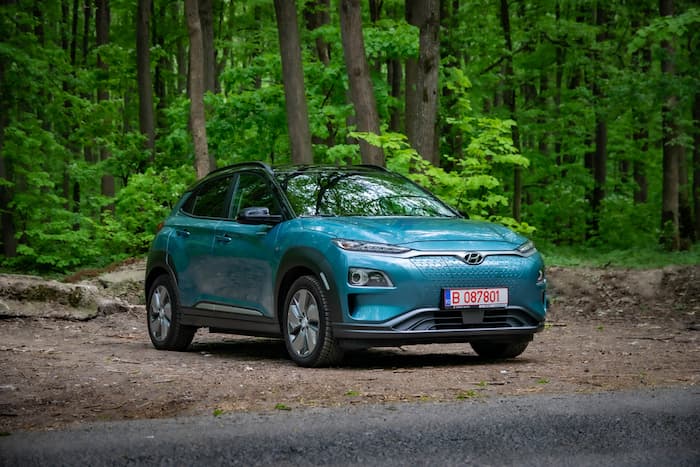 The Hyundai Kona is known for being one of the top small electric SUVs with a realistic range and powerful drive. It was one of the first electric cars to be established in Australia and maintains a fairly affordable price tag in the world of electric compact SUVs.
Not only does the Hyundai Kona have a comfy and practical interior, but it also has a stylish and modern exterior that should stay relevant for a while to come. As one of the best performance small SUV options in the electric market, it's a good one to keep your eyes on.
Pros
Good electric range

Powerful acceleration

Comfy and practical
Cons
Is a more affordable electric car but still expensive in general

Some harsh cabin materials
Read the latest Hyundai Kona reviews and news from our friends at Chasing Cars.
MG ZS EV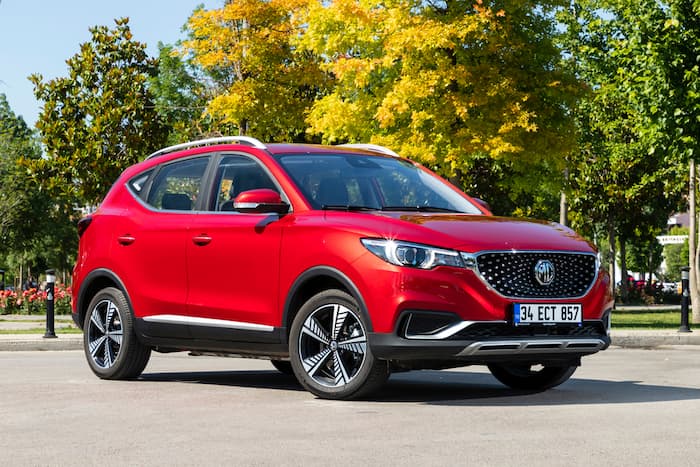 The MG ZS EV is offering up one of the cheapest electric small SUVs on the market. But for the reduced base price, you won't be missing out on too much with this car.
The clever design inside the cabin means there is more space than even some regular SUV models, plus its five-star ANCAP safety rating makes it a great budget electric vehicle option. However, the infotainment system and drive could be improved to tie it all together.
Pros
Great price for an electric vehicle

Plenty of space in the cabin

Great safety features
Cons
Ride needs to be improved

Infotainment needs an update

Needs better range
Read the latest MG ZS EV reviews and news from our friends at Chasing Cars.
BYD Atto 3
It might still be a newer name in Australia, but the BYD Atto 3 has worked hard to bring a quality small SUV into the national electric car market.
For a smaller SUV, it offers up quite a lot for a reduced price point with features including blind spot monitoring and decent cabin and boot space.
Pros
Cheaper option for small SUVs

Good range
Cons
Still new so not a lot of understanding of servicing costs or long-term performance
Read the latest BYD Atto 3 reviews and news from our friends at Chasing Cars.
Key Takeaways
Benefits of Owning a Small SUV
There's a reason the small SUV has grown in popularity so much recently. With such a clever design, this type of car manages to give drivers the best of both worlds.
The best small SUV options can manage to provide more space and extra ground clearance to give a more comfortable drive without taking away from the ease of having a compact car.
While they can be more fuel efficient and easier to drive around town than larger SUVs, you don't have to settle for the standard equipment in a smaller car like having a small boot or no rear seat space.
Do Your Research
There are so many small SUVs hitting the Aussie market these days. But finding the best new model can be tricky.
From making sure the electric or fuel range suits your needs to feeling comfortable inside the car, settling on these finer details will help the right car stand out to you.
The best small SUVs will usually tick most of the boxes, but whether it's the latest generation or a used model, make sure you've done enough research before deciding on your preferred option.
Get the Right Insurance
Car insurance can change depending on the size and use of your car. So if you're in the market for small SUVs, make sure you chat with your provider to get the right coverage for you.