Disclaimer: This information is general in nature only. While Budget Direct has endeavoured to ensure the information, we've relied on is accurate and current, we do not guarantee it. Budget Direct accepts no liability for this information.
In 2019, approximately 90,000 new motorcycles were sold across Australia, with off-road bikes claiming the most popular category [1]. It's no surprise, Aussies love thrill-seeking and the unmatched freedom a two-wheeler can offer.
Whether you're looking for adventure or something to get you from A–B, buying your first motorcycle isn't a decision you should make lightly.
Aligning your specific needs to the make and model will help you to decide which bike is right for you.
See all of Budget Direct's motorcycle guides.
Here are the 5 things you should ask when purchasing your first motorcycle:
#1 — What is a good first motorcycle to buy?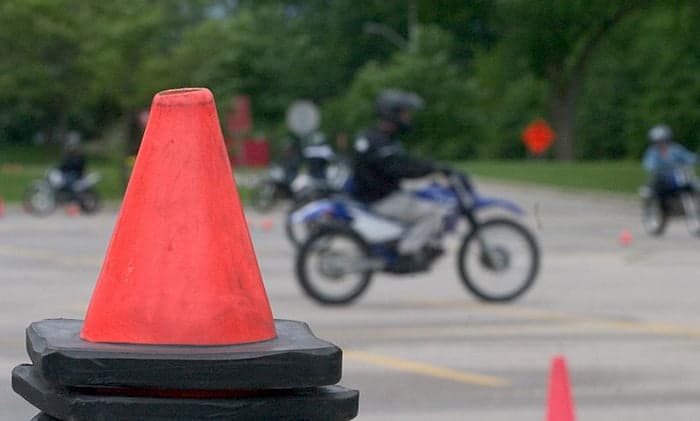 It depends on what you're using it for.
As a beginner, it's important to consider safety and the purpose of your motorcycle. With so many models to choose from, looking at your needs can help narrow down the option that's right for you.
Commuting
Whether it's travelling to work or university, having a bike that's easy to manoeuvre and park are key attributes you should be looking for.
Your bike should be comfortable and suit your frame, especially if you're travelling long distances. Cruisers make great commuting motorcycles with pleasing ergonomic design and comfort.
Adventure
If you're a beginner, it's important to purchase a motorcycle you're capable of riding. New riders make the common mistake of picking a bike that is too powerful and hard to handle.
A bike with suspension and a lighter frame is essential for adventure riding, empowering you to go off-road and on bumpy trails while maintaining control.
Leisure
Keen for a leisurely ride on the weekends? Style over comfort might be more of a consideration if you're using the bike occasionally.
From cruisers to scooters, there are endless models, colours, and styles to suit your unique taste.
#2 — How much should I spend on my first bike?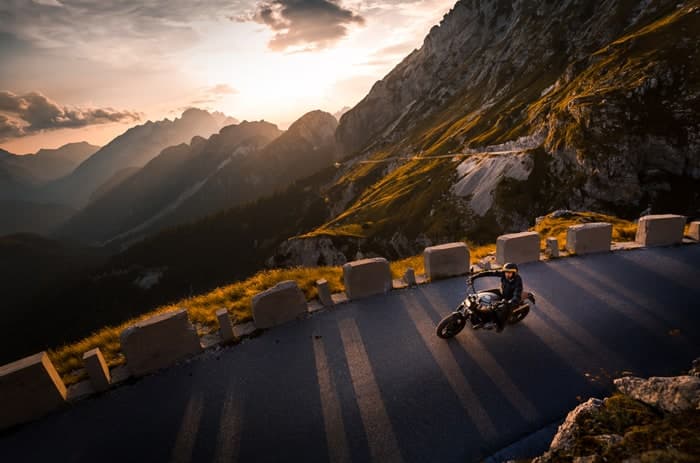 Various factors play into how much money you should spend on your first motorcycle, the upfront costs, and the long-term costs. It's important that you weigh up the pros and cons and review a financial breakdown of motorcycle ownership.
Bike
The biggest up-front cost is your motorcycle. As a beginner, it's expected you will spend between $5,000 – $10,000 on your first bike [2]. Look for a model with a less than 600cc engine size, an anti-lock braking system (ABS), and comfortable ergonomic design.
Riding gear
The main gear you will need to purchase is a helmet, jacket, gloves, and boots. Wearing a helmet (alongside your other gear) reduces the risk of serious injury or death by approximately 40% in an accident.
New gear can cost between $800 – $1,200, depending on where you source it [2].
Fuel
Motorcycles are renowned for being one of the most fuel-efficient modes of transport available.
A typical commuter motorcycle uses 3.92 litres of petrol per 100 kilometres, compared to the average car using 10.8 litres per 100 kilometres.
#3 — Should I get motorcycle insurance?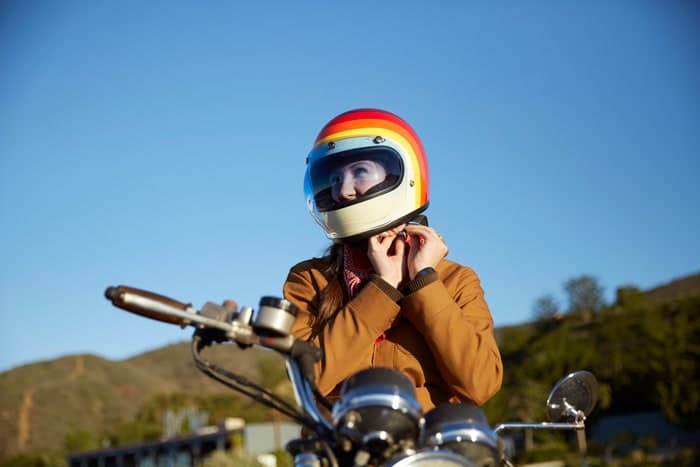 Compulsory Third Party Insurance for your Motorcycle is required by law in Australia and requires a valid motorcycle license for purchase. Just like any motor vehicle, it's important you're covered in case of an accident, where possible damage or injury could occur. Choosing a policy that fits your needs will ensure you are best protected should something go wrong.
Interested in learning more about motorcycle insurance? Get pricing information and a quote.
#4 — What motorcycle riding gear should I get?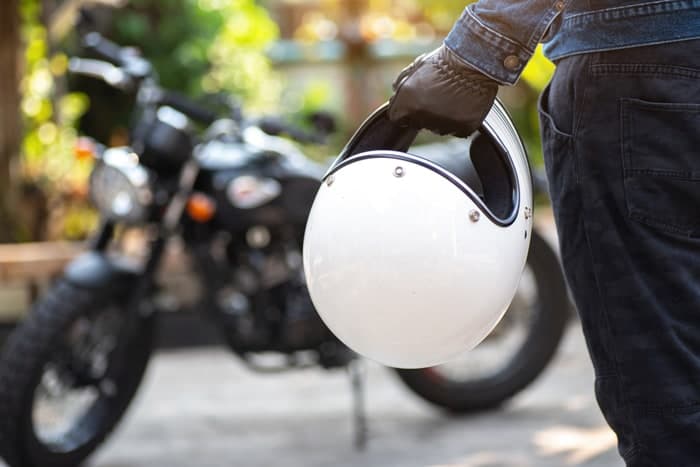 Helmet
An essential for all riders, a helmet should be your top priority when purchasing your first motorcycle.
There are a variety of styles including full face, open face, modular, and half shell. If you're wanting some help, we've got a guide on how to choose the right motorcycle helmet for you.
Jackets
Ensuring your body is protected is an integral part of riding a motorcycle, especially when you're just beginning. A specially designed motorcycle jacket usually falls into two categories – textile or leather and can help shield your arms and torso in the face of an accident.
An ordinary leather jacket won't offer you the same protection as a jacket specifically designed for riding.
Pants
When it comes to protecting your lower body, specially designed motorcycle pants are key. Similarly, to jackets, pants also fall into either a textile or leather category.
Riding pants can reduce the impact of a dangerous fall, while also shielding your thighs, shins, and knees in an accident.
Gloves
If you were ever in an accident, you are more likely to use your hands to break the fall. When choosing gloves for riding make sure that they fit well and don't cut off your circulation.
Not only will gloves better protect your hands and wrists, but they can also help prevent the numbing sensation felt after long journeys on your bike.
If you want more information about riding gear and the benefits of each piece, we've written an article on 5 motorcycle safety gear must haves.
#5 — How many cc should my first bike engine be?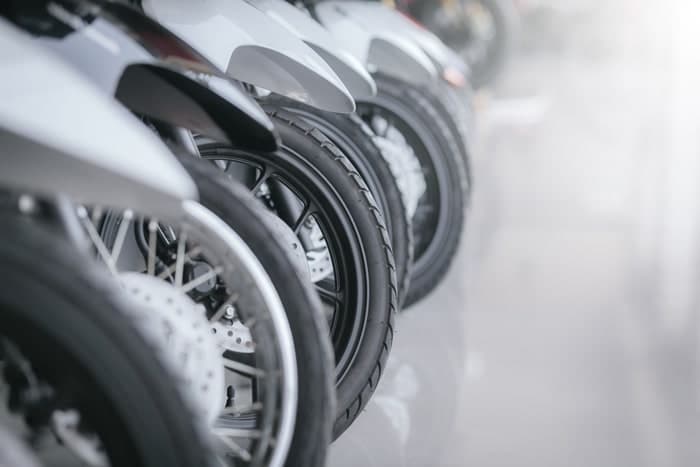 As a beginner, your priority should be to buy a motorcycle you can control.
The size of the engine will depend on what model you choose. For new riders, two-cylinder bikes with under 600cc are a good starting point. Purchasing a motorcycle that is too powerful can be dangerous and put you, your bike, and other drivers at risk.
Depending on the state or territory you live in, you may have to purchase your bike according to the 'Learner Approved Motorcycle Scheme' (LAMS).
With so many models available, it can get overwhelming when it comes to choosing your first motorcycle.
Remember factor in how you will be using it, how it feels, and what aligns best with your budget.
Sources