Home invasions carry some very serious consequences and improving your home security can help to minimise any potential threat. From 2018 to 2019 an estimated 2.4% of Australian households experienced a break-in with an additional 1.9% of Australians experiencing an attempted break-in[1]. While this may not seem like much, it still pays to protect your home in the event of a break-in.
Lock all your Doors and Windows
Keeping your windows and doors secure is the first step in improving your home security. This is especially important at night and throughout the day when you're not at home.
Unlocked doors and windows are the ideal entryways for any unwelcome visitors and adding security to these areas is a great place to start. And if you're the type of person who regularly leaves without checking your doors and windows are locked, you should try to put some routines in place to help stay on top of securing your home.
It's important that you keep any doors and windows at the back of your home or garage locked. Sometimes these areas can be easily forgotten which does make them more susceptible to break-ins.
At the very least, start by installing some locks so you can keep burglars at bay. Other things to consider are two-cylinder deadlocks for doors, key-operated locks or patio bolts to all external sliding doors, and security screens or key-operated single-cylinder locks for windows.
One good habit when driving away from your home is to set off the wrong way down your street, turn around after 100m, and take another look before driving away properly. You can check that the garage door went down, there are no obvious curtains open, and you've left your home looking secure.
And here's a tip for first time renters; once you've got your landlord's permission, you can change the cylinder of your door lock when you move in. This will prevent anyone who previously lived in your apartment with a copy of the same key from breaking in. Once this process is completed you'll need to provide your landlord and real estate agent with a copy of the new keys.
Don't forget about the Second Floor
If you have a two-story home, then chances are that it may be easier for someone to gain access to your second floor. A lot of homeowners will typically neglect their upper-storey windows and balconies when they start planning for home security.
Make sure to trim away any low-hanging branches that could be used to gain access to your roof and replace the locks on your upper-story windows. Don't wait until your home has been broken into to start taking steps to protect it.
You also need to think about how to limit any potential access to your property. You can start by locking any gates around the perimeter of your home. Then move garbage bins (or anything someone could climb on top of) from underneath your windows, and store everything away that could be used to break into your home like ladders, garden tools, metal bars, etc.
Never Leave a Spare Key Outside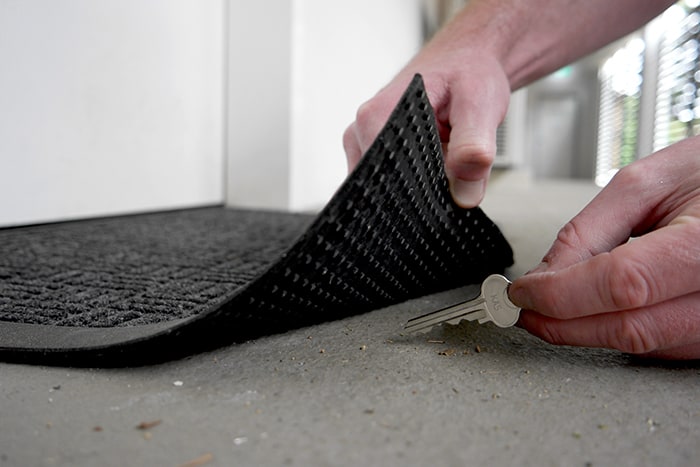 If you've ever been locked out of your own home, then you'll understand the temptation to have a spare key "hidden" outside, but there are other options.
If you go away, please don't leave a spare key under the doormat or pot plant. This is one of the most obvious places to hide a key! If you decide to leave for even a few days you can always leave a key with a trusted family member, or neighbour.

Don't Leave Valuables Near the Windows
By placing valuables near windows you're more likely to draw attention from anyone who manages to get close enough to look inside your home.
Start by moving all valuables out of sight and especially away from the windows. Place valuables like jewellery in a secure home safe with a code and away from any prying eyes.

While computers, phones, or game consoles should be stored away out of direct sight. Game consoles can be packed away under the TV cabinet and avoid leaving laptops and iPads on the kitchen bench, which can be easily seen.

And if you have made any expensive purchases (and haven't thrown out the packaging) cut these boxes into small pieces and hide them in your wheelie bin. If you want to go the extra mile, you can even drive oversized boxes to the rubbish tip yourself.

Install a Home Security System
When it comes to choosing a security system, ensure it reflects both the needs of your home and your environment.
Start by considering these questions:
Are you going to install the system yourself or get it professionally installed?
Do you know the upfront and monthly costs?
Is it compatible with a smart home?
And are you aware of any extras you should consider like smoke or carbon monoxide monitoring?
Alarm System
There are a wide variety of alarm systems and when choosing one you should make sure that it has visible signage and is properly programmed, installed, and maintained. When alarm systems are properly maintained they are one of the best ways to discourage potential burglars. And depending on the type of alarm it may even help you save on your home insurance premium.
If you have installed an alarm system in your home and informed your insurance company of this, then it is very important that you not only maintain the system but also ensure that you activate it too.
Security Cameras
Security cameras and electronic doorbells (with in-built cameras) may help you to figure out how you were burgled if you can provide the footage to the police for their investigations. You can choose between security cameras that are part of a complete home security system or cameras that work on their own. Either way, it's recommended that you purchase a camera with a mobile app so that you can capture footage in real-time.
Add More Lighting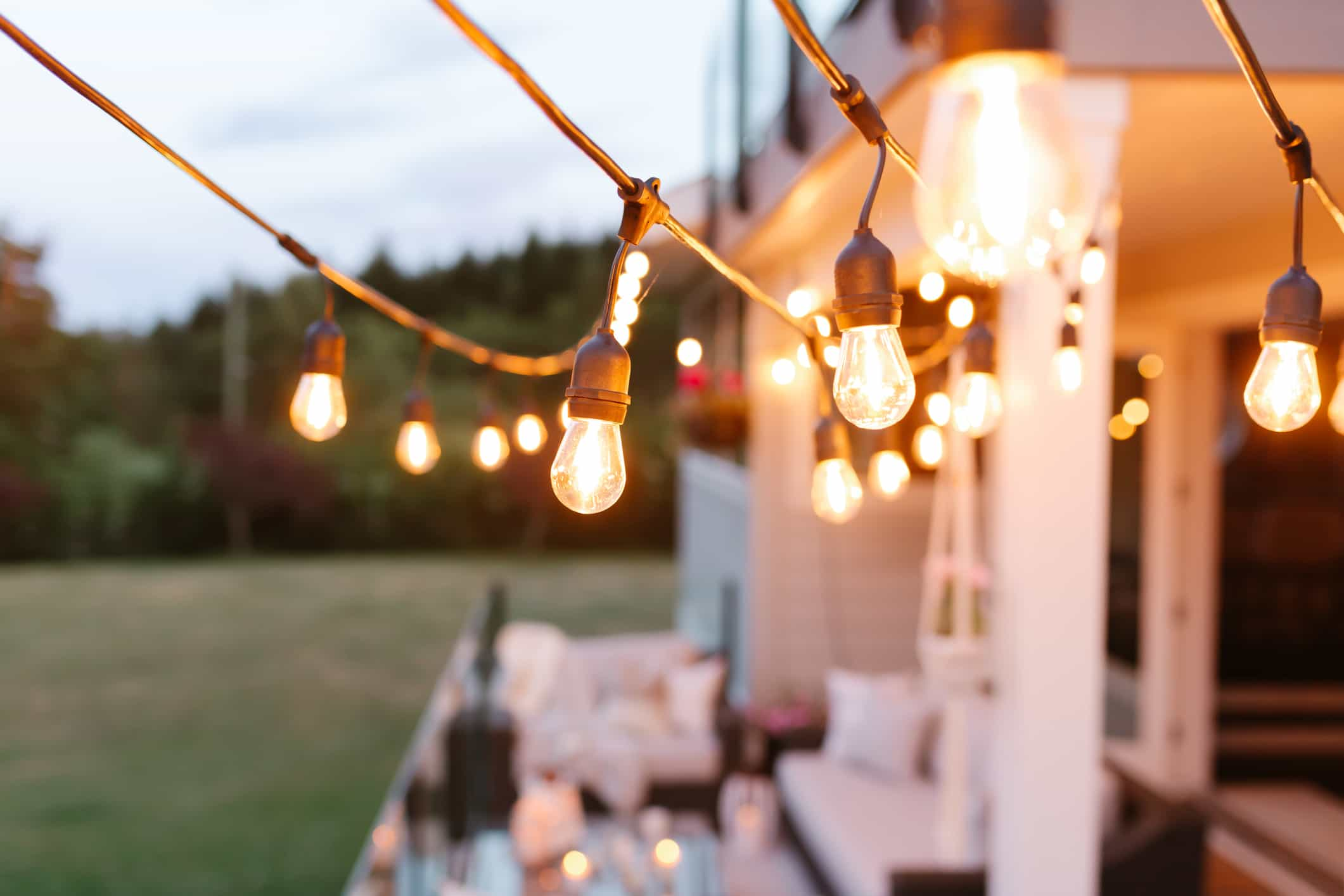 Sensor lights are one of the oldest and most proven methods of deterring burglars.
These days, you can even buy sensor lights with inbuilt cameras, so if they catch motion, they'll start recording.

You can even place motion-activated lighting set to a timer in your front and back yards, along pathways, and near your garage and any outdoor structures. Using a timer can also help to mimic when you would normally turn your lights on in the home.

Make your Home Look Cared for
Uncollected mail and overgrown lawns may signal to experienced thieves that occupants aren't home. So if you do decide to leave town for more than a couple of days, always arrange for a trusted friend/family member, or for a neighbour to keep an eye on your property.
And for those who travel more frequently, (either for work or pleasure) here's how you can make your home look cared for while you're away:
Ask a house-sitter, trusted neighbour, friend, or family member to house sit, this way they can park their car in your driveway, collect your mail, take out your bins, and mow your lawn so it looks like someone is still home.
Install timers on several lights inside the home so that it looks like someone is there.
Put motion detectors on your outside lights. These are a great way to secure your home because the lights are triggered when someone is near the sensor.
Home Insurance
Even with all of these ways to improve your home security sometimes theft does still happen. Your final layer of protection should be to have home and contents insurance in place, which will provide you with some peace of mind should the worst happen.
One of the easiest things you can do is take photos of your valuables from around the house. This can be proof of evidence for a home insurance claim should you ever need to make one.