Australia is the perfect country to own an SUV, but they're not just for those who love the outdoors and need a four-wheel drive.
Growing families in urban areas find SUVs roomier and more versatile than a sedan, providing a level of ruggedness that allows for more adventure and family fun.
But if you're working within a budget, buying a brand-new SUV might seem out of reach. So check out our guide on second-hand models and see why you might consider going down the used car route.
Why buy a second-hand SUV?
For most of us, the main obstacle to buying a new SUV is the price.
If your heart is set on one of the larger models with all the trimmings such as a Land Cruiser, Pajero or Patrol, your bank balance better be ready for a big dent, because they don't come cheap.
That's why more and more Aussies opt to shop around for a good deal on a city-sized used SUV.
And there's no better time to get into the used car market than right now. Even though we saw second-hand car prices rise significantly over the pandemic, they've now started to fall.
A market report found that in March 2023, used car prices were down 13.2% from their peak in May 2022 and 9.8% lower year-on-year from March 2022. [1]
But these days, you can even reduce the risks associated with buying a used car. Budget Direct's free PPSR car history report can let you know if any money is still owing on the car, or if it's ever been stolen or written off.
The term 'best' can mean different things to different car buyers, so we've tried to narrow down the choices by researching different models and highlighting some key features that can help your second-hand SUV search. [2]
Best Second-Hand Small SUVs
Mazda CX-3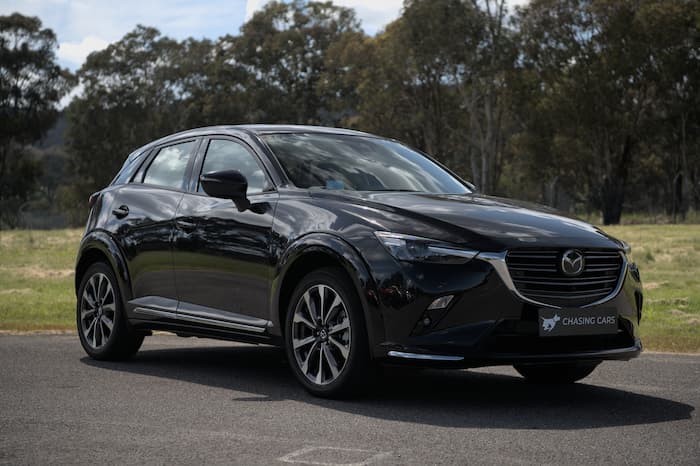 One of the best and trendiest small SUVs in the used car market is the Mazda CX-3 which is known for its fuel efficiency, sturdiness and dependable nature, all for a good price.
As the smaller version of the Mazda CX-5, there's no wonder this has been a hit. With its trendy exterior and five-star ANCAP safety rating, it makes for a fantastic city SUV.
Pros
Good diesel option

Great value Maxx and sTouring

Autonomous emergency braking included across the range
Cons
Tight in the rear seat

Petrol option could be stronger

Small and deep boot cavity
Read the latest Mazda CX-3 reviews and news from our friends at Chasing Cars.
Subaru XV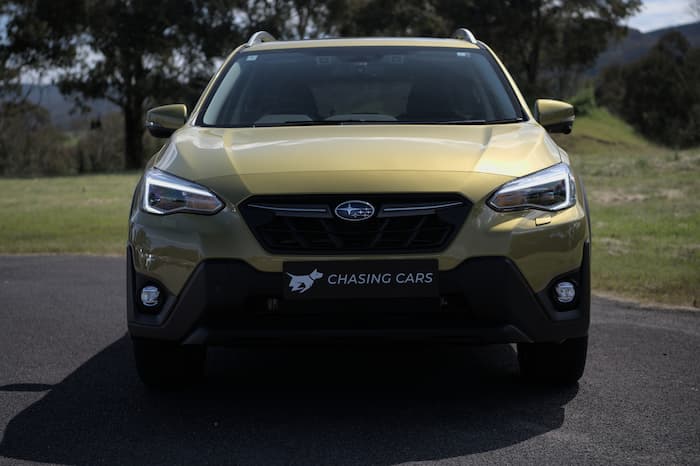 The Subaru XV has long been known as a popular small SUV that's compact, safe and user-friendly both on-road and off-road.
While the little brother to the Subaru Forester can be lacking some high performance, the XV is still one of the best value SUV options.
Pros
Great, stylish looks

Well-judged ride quality

Good value for money
Cons
Underpowered for two-litre engine

Fairly high fuel use
Read the latest Subaru XV reviews and news from our friends at Chasing Cars.
Nissan Qashqai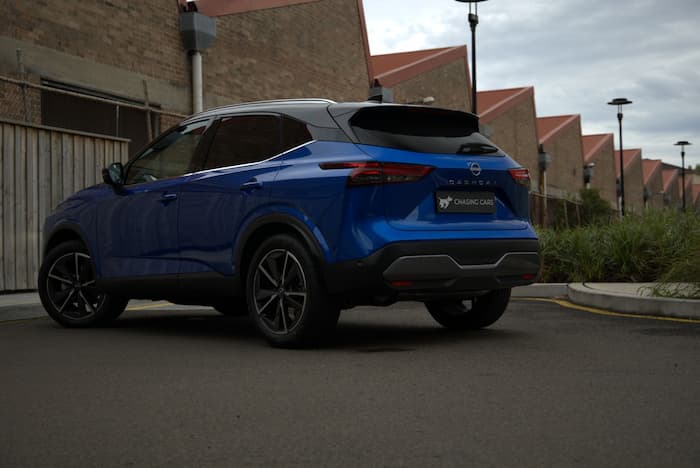 If you're looking for a family car that simply gets the job done, it's likely to be the Nissan Qashqai.
While the car can be quite expensive brand new, snagging it second-hand could likely see a fairly substantial price drop.
Pros
Well-tuned CVT automatic

Nice updated styling

Range-wide autonomous emergency braking
Cons
Could be cheaper

Sluggish and thirsty two-litre petrol

Firm ride quality, can be loud in the cabin
Read the latest Nissan Qashqai reviews and news from our friends at Chasing Cars.
Toyota C-HR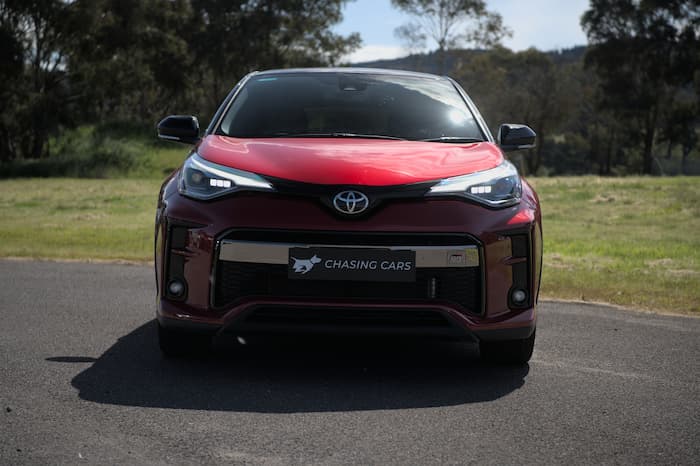 With the Toyota C-HR being a mix between the RAV4 and the Yaris Cross, there's no surprise this car is both dependable and exciting.
The Toyota C-HR is not only great value for money, but it's also one of the best drives in Toyota's range, which is a big call given Toyota's reputation.
Pros
Impressive driving dynamics

Stylish, distinctive looks

Great value for money
Cons
CVT auto can get buzzy

Room is tight in the back

Tyres limit handling fun
Read the latest Toyota C-HR reviews and news from our friends at Chasing Cars.
Best Second-Hand Medium SUVs
Mazda CX-5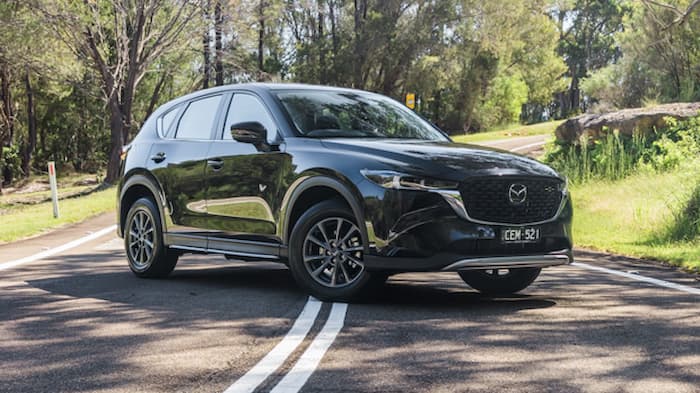 It's hard to go past the Mazda CX-5 as the ultimate medium SUV, with second-hand options typically holding up almost as well as the brand-new model.
The Mazda CX-5 has long proved its reliability and popularity with Australian drivers thanks to its high-level technology, fantastic safety features and comfortable interior. All of these features help make the Mazda CX-5 one of the country's best family vehicles.
Pros
Quiet and refined

Impressive equipment levels

Strong, frugal diesel engine option
Cons
Smaller petrol engine option feels their age

Boot size trails some rivals
Read the latest Mazda CX-5 reviews and news from our friends at Chasing Cars.
Volkswagen Tiguan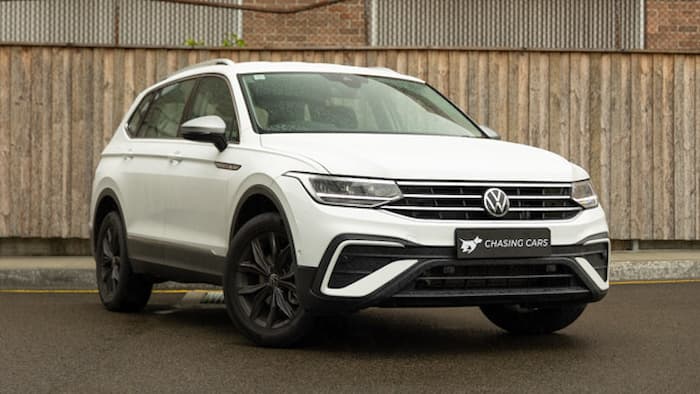 For families looking more at the higher end of used SUV cars, the Volkswagen Tiguan could make a fantastic choice. Well-equipped with top-end technology and refinement including an excellent climate control system, this vehicle is the second-hand version of a luxury car.
But high quality can often come with a price. Luckily getting a car second-hand can help reduce the overall cost and make this medium SUV much better value for money.
Pros
Punchy and refined engines

High-quality interior with decent tech

Impressive ride-handling balance

Overall premium feel
Cons
More expensive than competitors
Read the latest Volkswagen Tiguan reviews and news from our friends at Chasing Cars.
Toyota RAV4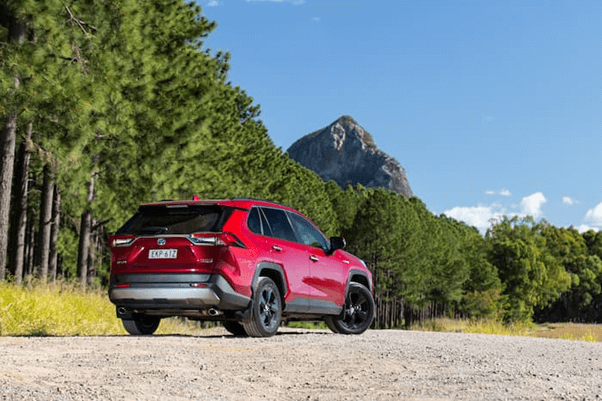 There's no surprise Toyota has made it onto the medium sized SUVs list after years of solidifying itself as one of the most reliable and overall dependable brands in the business.
And the Toyota RAV4 is a prime example of what the Japanese brand can achieve in terms of creating a legacy in the medium SUV range.
Pros
Comfortable ride and very quiet

Powerful engine

Overall dependable
Cons
Not the trendiest design

Lower-grade cars in the range have less exciting interiors
Read the latest Toyota RAV4 reviews and news from our friends at Chasing Cars.
Honda CRV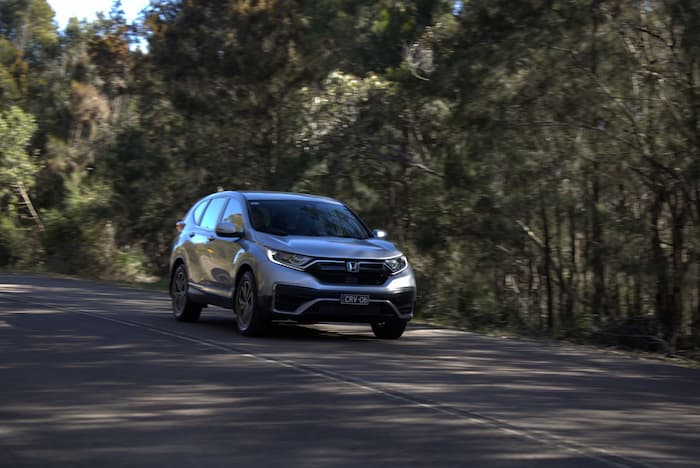 The CRV has been touted as similar in quality but with more features and stronger value than its competitors like the Mazda CX-5 and Hyundai Tucson.
And as a brand new model, the Honda CRV sells well thanks to its great value for money, which gets even more enticing as a used car.
Pros
CR-V now refined, cohesive

Strong value for money

Quiet and comfortable
Cons
Some models don't have AEB

Rear seat squab a bit short

Needs more torque
Read the latest Honda CRV reviews and news from our friends at Chasing Cars.
Best Second-Hand Large SUVs
Mazda CX-9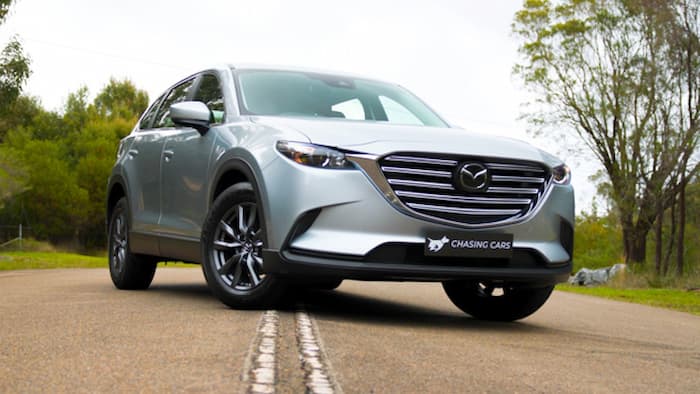 Mazda has managed to create a range of SUVs including the Mazda CX-5 and CX-3 that are known for being so dependable and well-made that it's hard not to mention the whole range when discussing the best used SUVs.
And when it comes to second-hand large SUVs, the Mazda CX-9 is a top choice. Overall, the practicality, driving dynamics and safety features work well together to become an ideal family car that's perfect for squeezing everyone in.
Pros
Excelling interior packaging

Engaging to drive

Critical safety tech is standard including emergency brake assist and electronic brake-force distribution
Cons
Still can be expensive when bought second-hand

No diesel engines for this model
Read the latest Mazda CX-9 reviews and news from our friends at Chasing Cars.
Kia Sorento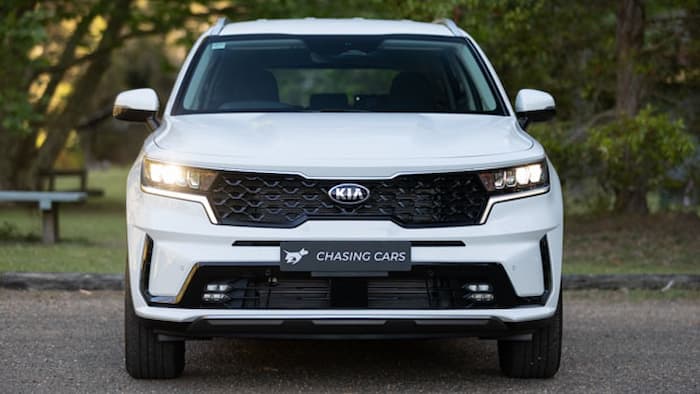 While the CX-9 is a prime choice, there's no secret the car is massive. This is where the smaller, more compact seven-seater Kia Sorento comes into the picture.
This dependable car not only stands the test of time but it can fit the whole family in without making it a struggle to find a park at busy soccer games or packed shopping centres.
Pros
Impressive ride and way of handling balance

High-quality cabin

Roomy inside but not huge outside
Cons
Petrol V6 could use more torque in older models

Wheelspin-happy without AWD
Read the latest Kia Sorento reviews and news from our friends at Chasing Cars.
Subaru Outback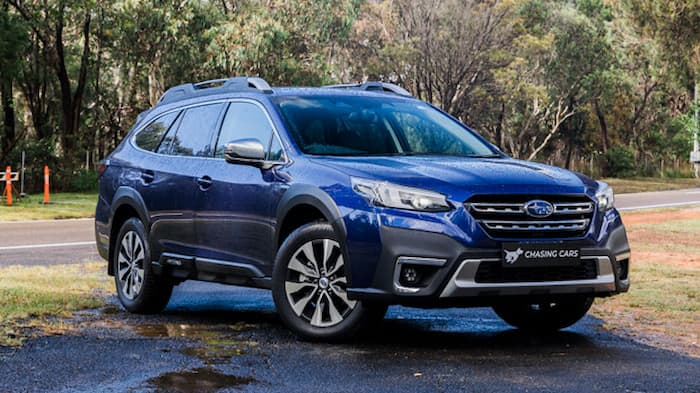 Practicality is what keeps Australians coming back to the iconic Subaru Outback. Its classic wagon shape is perfect for fitting everything in without feeling squishy.
Meanwhile, fuel economy helps keep it cheap to run while the all-wheel drive option allows it to go off-road when needed.
Pros
Excellent value for money

Standard advanced safety kit

Practical and roomy for five
Cons
Engine could have more energy

Steering is a little too light

Flat front seats
Read the latest Subaru Outback reviews and news from our friends at Chasing Cars.
Toyota Prado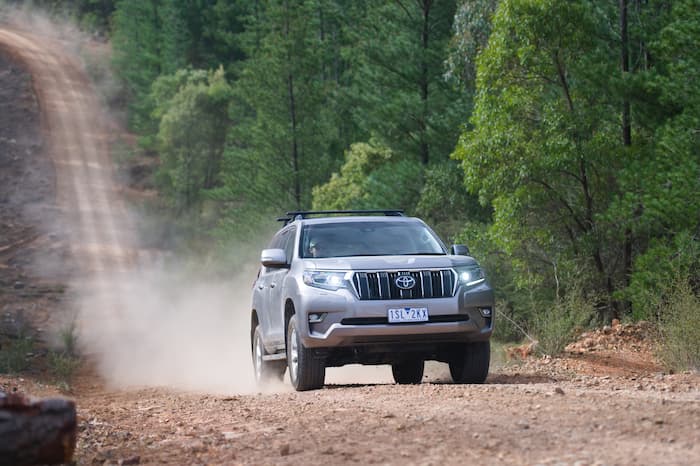 The Toyota Prado has long been a staple in the large SUV sector and second-hand versions manage to maintain the same power as their brand-new models.
While the larger car is still good for off-roading, it also slips easily into city driving thanks to its sleek exterior and roomy interior.
Pros
Stellar off-road capability

Confident road holding

Affordable servicing
Cons
Scattered cabin switches

Firm urban ride on 19-inch wheels

Uninspiring 2.8-litre engine

DPF issues with later diesel engines
Read the latest Toyota Prado reviews and news from our friends at Chasing Cars.
Key Takeaways
SUVs can be for everyone
You don't have to be a lover of all things outdoors to buy an SUV. With small to large sizes, they're the perfect fit for families, city goers, bushies and everything in between.
With larger storage areas, cabin space and boot capacity as well as the option to go off-road in some models, there's something there for everyone in the larger vehicles.
Brand-new SUVs can still be expensive
It pays to shop around in the SUV market, but it pays even more to look for quality second-hand options.

It's always worth trying to negotiate when you head into the market. But the best preparation you can have is to do your research beforehand.

Make sure you look at the range of different models, as well as prices of what used modern cars should cost.
Now is the time to buy
After used car prices hit a peak in 2020 during the pandemic, they've finally started to drop.
So if you've been holding out for the bubble to burst, now is the time to think about getting back into the market for a quality and well-priced used SUV.