Disclaimer: This information is general in nature only. While Budget Direct has endeavoured to ensure the information we've relied on is accurate and current, we do not guarantee it. Budget Direct accepts no liability for this information.
Perhaps the most complicated part of international travel is arranging your travel money. There are cash options, card options, global transfers, exchange rates, foreign ATMs, sneaky scams, and a whole lot of other traps for tourists.
That being said, you don't need to be an experienced explorer to keep your money under control on your next trip. All you need a list of around 7 or so tips for organising your travel money.
And what are the odds? We've gone and assembled that very list for you.
Read more of Budget Direct's travel insurance articles
1. Learn how the locals use their money
Do some research on your destination(s) ahead of time to find out about exchange rates, ATM availability, opening hours of foreign banks, etc. Travel forums are a great place to learn about how to deal with money issues in specific locations.
For example, if you don't grab your cash quickly enough from an ATM in some areas (for example, Gabon in West Africa), the machine may suck it straight back up!
No matter where you're headed, it's always wise to know what issues you could potentially run into, and how to stay a step ahead.
2. Cash is usually convenient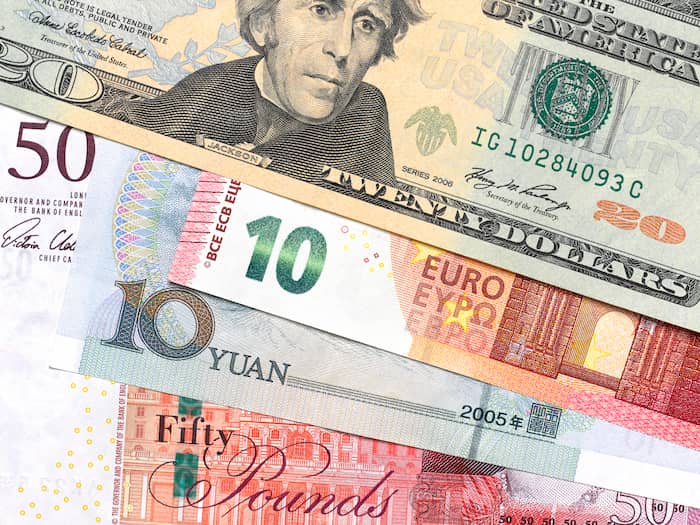 It helps to have some local currency in your pocket when you arrive in a new country. A couple of hundred dollars in local cash usually is enough to pay for meals, taxis and other immediate expenses.
If you're arriving on a weekend, maybe carry a little bit more, just in case local banks are closed. Stocks of major currencies are available at some Australian banks and from specialist currency exchange companies.
Never buy foreign currency from a street seller, anywhere in the world. There's nothing to prevent your vendor from taking off down the street with your wad of cash in their hand. There's also a chance you could end up with counterfeit bills. It's simply not worth the risk.
3. Access cash with a debit card...
Debit cards are one of the simplest and most convenient ways to get local cash overseas. Because foreign ATM transactions come straight out of your own account, you're not charged interest on cash withdrawals (as long as the money is in your account back home).
You will end up paying a few fiddly fees, like a currency conversion fee, and probably a local ATM withdrawal fee. So, if you're serious about saving, it might be worth shopping around for a bank with the lowest currency conversion costs.
Also, make sure to only use your debit card when the applicable bank is open. That way, if the machine inexplicably swallows up your card, you'll be able to recover it faster.
4. …Not your credit card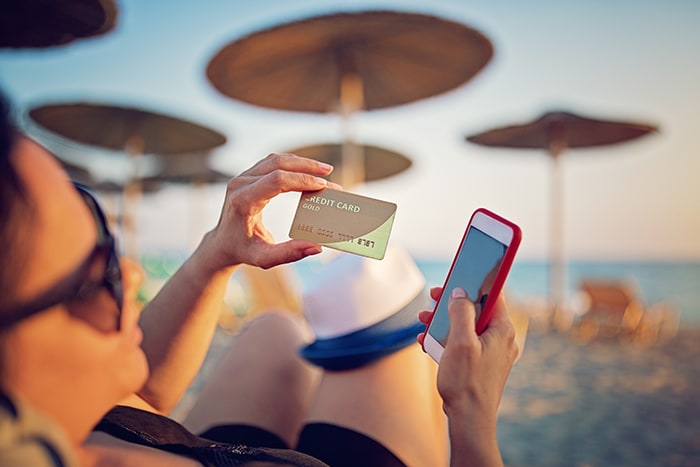 Credit cards can be incredibly useful for guaranteeing hotel rooms, emergency expenses, and earning rewards as you travel. However, unless it's essential, never take a cash advance off your credit card.
Credit card providers charge a currency conversion fee as well as a cash advance fee for withdrawals. On top of that, your credit card interest rate will be building up on your withdrawals. In short, that little bit of cash out could cost you way more.
5. Save on fees with a travel money card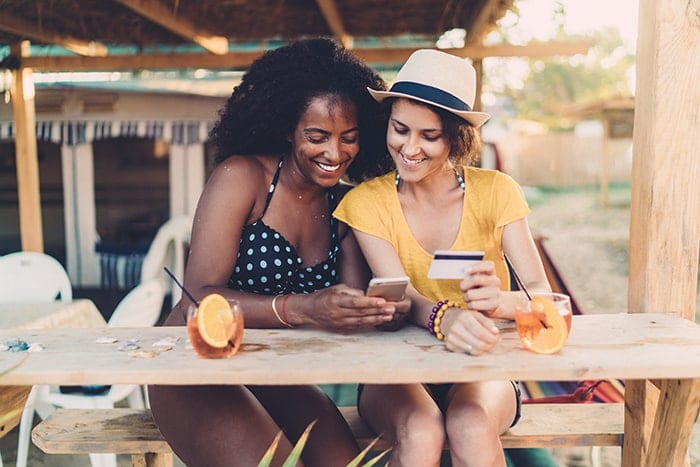 A lot of banks and money exchange outlets offer 'travel money cards', which you pre-load with money before you go. They let you 'lock in' an exchange rate for foreign currency ahead of time, when you load up the card.
So, if you've been keeping an eye on exchange rates and notice a bargain, you can buy all your holiday money at great rate. You can also stress less over theft, because a lot of providers will simply replace your travel money card if it's lost or stolen.
There's a lot more to know about travel money cards than we can cover here (like all the nuances of fees), but if you're great at planning ahead, these cards are usually a smart way to go.
6. Don't be fooled by Dynamic Currency Conversion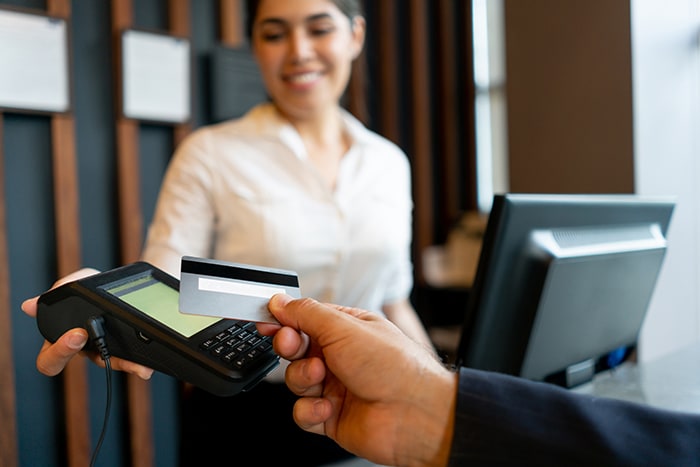 Dynamic currency conversion (DCC) is basically when a store, hotel, tour operator, restaurant or other overseas establishment offers to charge your card in Aussie dollars instead of the local currency (which is the norm). Sounds great, right?
Not so fast, world traveller. Do you know what exchange rate you're being charged for this privilege? There is likely to be an extra profit margin factored in for the proprietor as well. The exchange rate could be worse than what your card provider offers without this 'extra service'.
When in doubt, always pay in the local currency when travelling.
7. If you're using your own card, let your bank know
Before travelling overseas, let your card providers know where you're going. The last thing you want is to have your card cancelled for a 'suspicious transaction' in Bhutan or Romania because your bank thinks you're still in Australia.
If it's possible, also try and have a back-up card with you, whether that's attached to the same bank account back home, or a separate account. That way if one is lost, you won't be scrambling for a solution.
With all that said, if it's peace of mind you're after, consider taking out Budget Direct's travel insurance, which offers cover for the replacement of lost or stolen travel documents, credit cards, travel money cards, and travellers' cheques for up to $5,000*. Always read the Product Disclosure Statement for Terms, Conditions, Limits and Benefits when considering insurance.
* Available on comprehensive or annual multi-trips insurance options only. For full details always read the PDS.
Read more of Budget Direct's travel insurance articles