Disclaimer: This information is general in nature only. While Budget Direct has endeavoured to ensure the information we've relied on is accurate and current, we do not guarantee it. Budget Direct accepts no liability for this information.
There is only one type of fire emergency, the unexpected type.
That's why fire safety and prevention are important habits to develop.
How long has it been since you last checked the batteries in your smoke alarms?
When was the last time you reviewed your fire safety plan?
If the answer to either of those questions is 'it's been a while', here's a brief refresher on fire safety practices.
Use candles with caution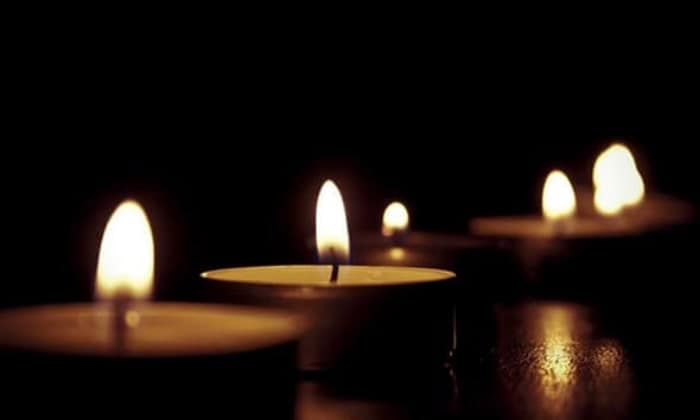 According to the NSW Government, NSW Fire Brigade attended 154 candle-related house fires in the 22 months leading up to April 2011.
Over half of reported candle-related fires occur when candles are left near combustible household items like curtains, mattresses, and other furniture.
The risk of candle fires appears higher when candles are used for lighting.
If alternative lighting is the reason you're keeping candles on hand, consider battery-operated, flameless candles as a safer alternative.
If you stick with candles, it's important they are contained in sturdy metal, glass, or ceramic holders, on a stable surface, and placed a minimum of 25cm from anything combustible.
NSW Fire & Rescue also recommends avoiding the use of candles in sleeping areas where possible, and that all candles should be unconditionally extinguished before going to bed.
Keep a fire extinguisher handy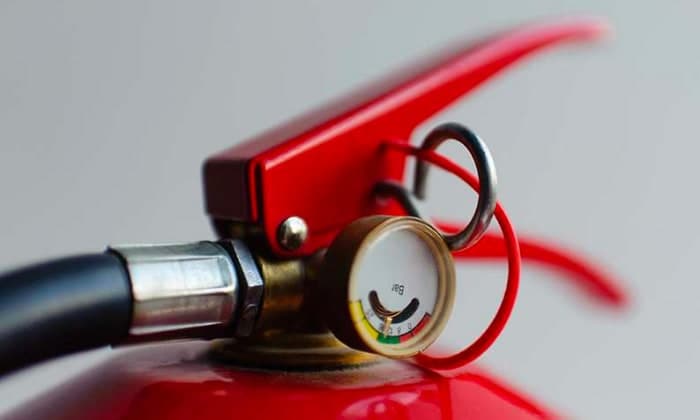 Consider buying a fire blanket and/or extinguisher and storing it near the kitchen where they will be easily accessible in an emergency.
However, don't store them so close to a heat source (like the stove) that they become a hazard.
Keep your stove clean
It is important to clean your stove grill, rangehood filter, and general kitchen appliances after use.
Fires can be unpredictable, and grease buildup on stovetops, countertops, and inside ovens is the kind of fuel that will cause a fire to spread quickly.
Always supervise kids in the kitchen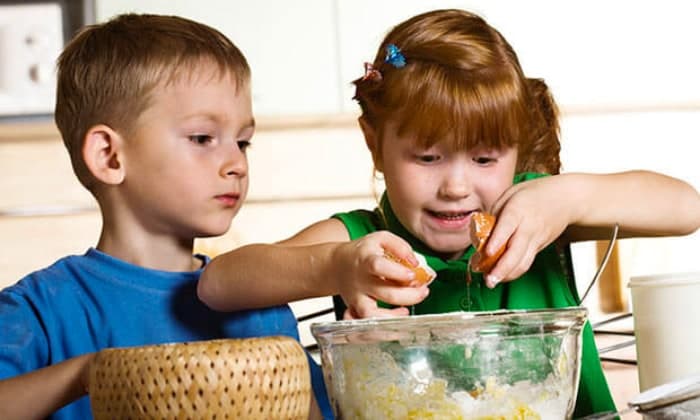 If children are present while you are cooking, precautions should be in place to ensure their safety.
Pots and pans should always have their handles turned inwards to prevent a small child from reaching up and dumping the hot contents onto themselves.
Depending on the child, it may also be wise to restrict their proximity to the hot stove.
Electricity: A potential fire emergency
How often do you clean your electrical appliances, really? Crumby toasters, greasy range hoods and furry looking filters on dryers are all major fuel for fires.
A dryer's entire venting system should be cleaned out from the inside of the dryer to the outside vent cap at least once per year.
Professionals can be hired for this job but it's usually a simple do-it-yourself job.
"A long, 20-foot cleaning brush enables homeowners to easily remove lint buildup from within the entire tube from the back of the dryer to the outside of a home," says Jody Lamb, of RepairClinic.com.
A quick clean every few days is easier than a major clean every few weeks, and much safer for you.
Other potential fire hazards in your home are the cords attached to your electrical appliances.
A quick audit of your household electrical cords, a few times every year, is one of the best ways to prevent a fire emergency in your home.
Smoke alarms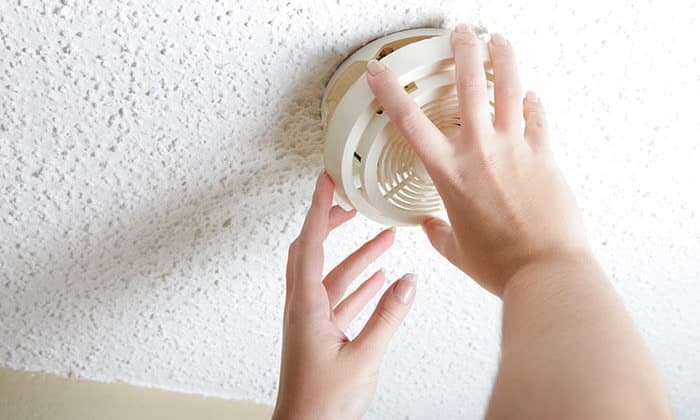 Smoke alarms are an important part of a home fire escape plan.
According to the Queensland Government, without smoke alarms in your home, your risk of death from a house fire is three times higher.
In Queensland, about three-quarters of all home fire deaths happen in homes without smoke alarms.
Photoelectric alarms are best for areas near the kitchen. These alarms are generally more effective than normal ionisation types because they work by detecting the visible particles of combustion.
Also, these alarms are not as prone to false alarms from cooking smoke.
Have a well-considered escape plan
In under a minute a tiny flickering flame can grow into a life-threatening blaze. Within just a few minutes an entire house can fill with black smoke.
Deciding what to do beforehand will help make your decisions quick and decisive in the event of a fire emergency.
Develop a home fire escape plan, review and practice it frequently with your family and/or roommates.
Each household occupant should familiarise themselves with the living space and identify two ways to safely escape from every room, then share and discuss that knowledge with one another.
An effective fire escape plan should deliver all occupants to a predetermined rally point outside the building within thirty seconds.
NSW Fire & Rescue recommends performing drills with fire escape plans at least twice per year.
Smoke kills more often than flames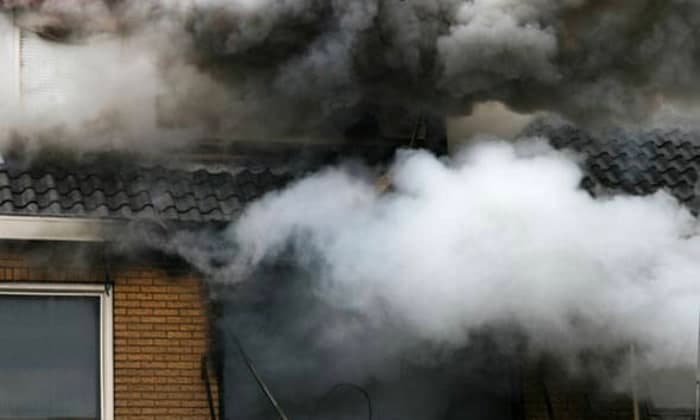 A fire escape plan needs to consider the dangers of smoke.
That's because fire casualties typically result from smoke inhalation long before the flames overtake victims.
Oftentimes, victims never waken to signs of the burning building before asphyxiating on toxic fumes.
Although well designed structures have ventilation systems that will passively evacuate gaseous buildups that accumulate, structural damage incurred during a fire can negate those kinds of design latencies.
Therefore, education around the dangers of smoke in fire incidents is paramount to survival.
NSW Fire & Rescue recommends never standing or walking upright while escaping a structure fire. Instead it's always best to crawl under the smoke while keeping your mouth covered with a handkerchief, loose article of clothing, or just your hand.
Try very seriously not to breathe the smoke, and once clear of danger, never return to a burning building for any reason. It may cost your life, and that just wouldn't be worth it.
Your local fire brigade may be able to help you develop a comprehensive fire safety plan specific to your living space.
Make sure you have a Home and Contents insurance policy, in case the worst does happen.
Sources