Disclaimer: This information is general in nature only. While Budget Direct has endeavoured to ensure the information we've relied on is accurate and current, we do not guarantee it. Budget Direct accepts no liability for this information.
People move for a variety of different reasons. It may be because they're investing in a new home or better financial opportunities; they may have the desire to improve their family environment, or simply change their lifestyle.
And with moving comes a long and sometimes intense moving process.
There are several things to consider when moving with one of the most important ones being whether you can afford to move in the first place.
Along with the cost of the home you're purchasing, there are a wide range of expenses associated with moving that should all be carefully considered before starting.
Here are some tips if you're planning on moving interstate.
Declutter your house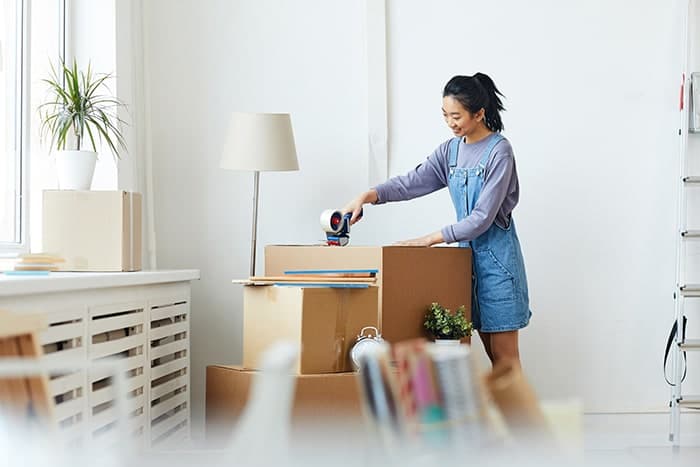 The first essential step in an interstate move is to declutter your home. Decluttering your home can help you feel more organised, less stressed going forward and help you to make room for things that really matter in your life.
Here are some steps you can take to declutter your home:
Draw up a detailed timeline of before, during and after your move
Set specific goals for each room in your house and completion dates for each of these goals (i.e. clean up)
Create a sorting system including a pile of items that are useful in your life, items to get rid of and seasonal items to put in storage.
Dispose of the items in your "get rid of" pile by donating, recycling or having a garage sale.
Create a plan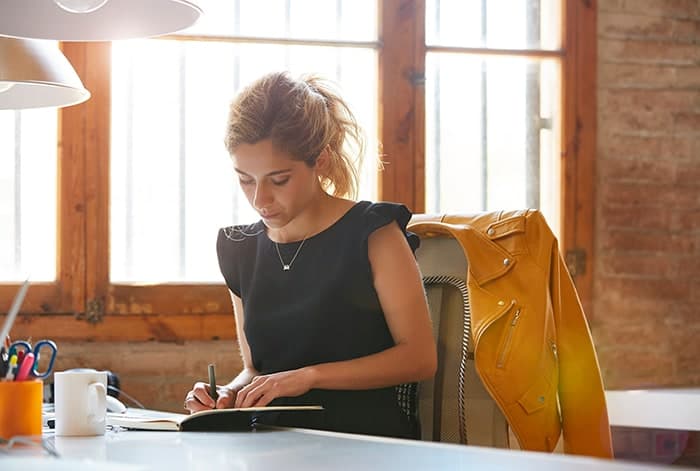 Before moving interstate make sure you set aside enough time to create a step by step plan. Moving house can be stress inducing and last-minute moving can be a nightmare.
Most people will need more time and resources than they'd initially anticipated, and this is why it's important to give yourself plenty of time and to avoid time pressures where you can.
When creating a plan, you should determine when tasks will be completed, which tasks you'll need to hire a professional for, and which you can do on your own. You should also establish how you're going to move interstate; by air, road or rail.
Your next step is to create a comprehensive moving house checklist. This can include:
Organising moving documents
Planning a layout of your home
Creating a list of the most important items in your home
Donate and discard unwanted items
Contact the truck rental service
Packing valuables
Organising home and contents insurance for your new place
Hire professional removalists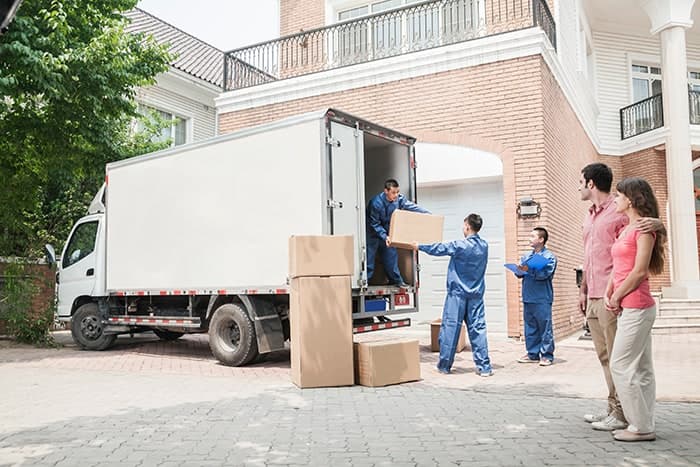 While hiring removalists may cost you more than help from your friends and family, it'll be worth it for your peace of mind and move interstate.
Make sure to research removalists who can give you a range of services and value for money. Spending a little bit extra on a mover you trust will help to make the process less stress-inducing.
Here's a list of services you can expect the movers to cover:
Transporting your belongings to your new home
An optional packing and unpacking service
Optional cleaning services
Storing your items if needed
Insurance for your belongings while in transit
You can expect the total cost to start around $3,500 for an interstate move depending on the service and your individual circumstances.[1]
Pack properly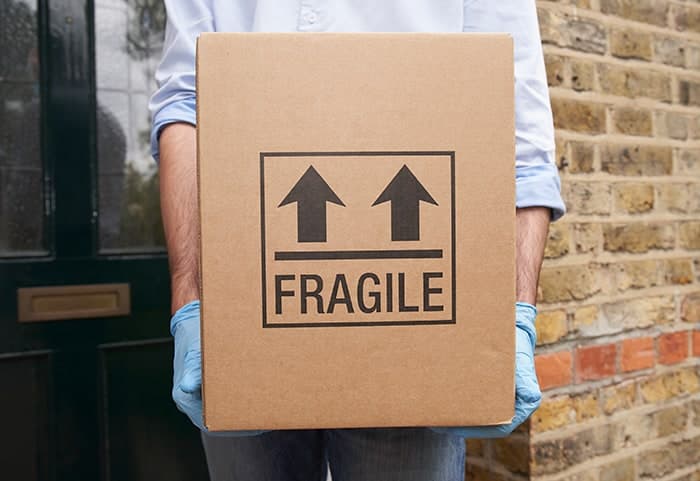 It's important that you organise your belongings properly to save time and space when unpacking boxes at your new place.
Here are some handy packing tips:
Make sure that you don't overpack boxes to ensure you have the right quantity and sizes from the beginning.
Pack items from the same room together and label the boxes so you know where to place them in your new home.
Spread out and pack the heaviest items at the bottom of each box and make sure all the boxes are properly sealed.
Make sure you adhere to weight limits.
Ultimately, you'll want to make sure you pack properly and not overload the boxes to avoid any potential breakages or the boxes becoming heavy or misshapen.
Pack your last box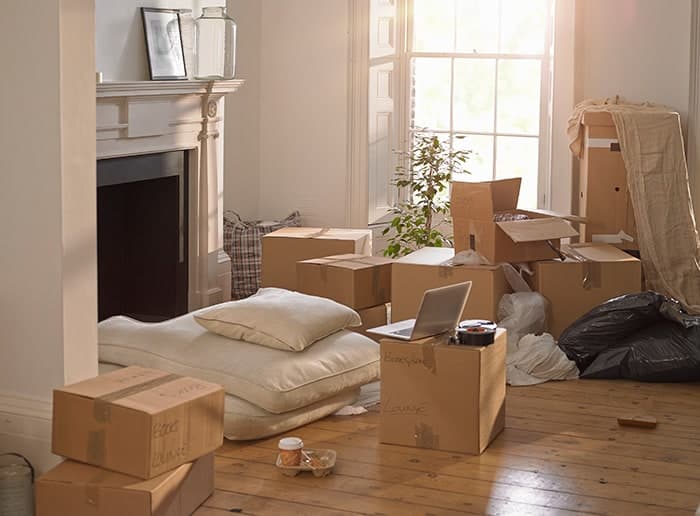 Identify which items you'll need to access daily; toiletries, mobile phone chargers, laptops, bedding or medications etc.
Make sure to organise any documents related to the move in a folder or binder. You should also keep any birth certificates, passports, financial information and medical documents in a safe place until move day.
On the last week before moving you should pack your daily items and important documents into your last box and label it "pack last" so that it will be the first box to be unloaded off the truck when you arrive.
The costs involved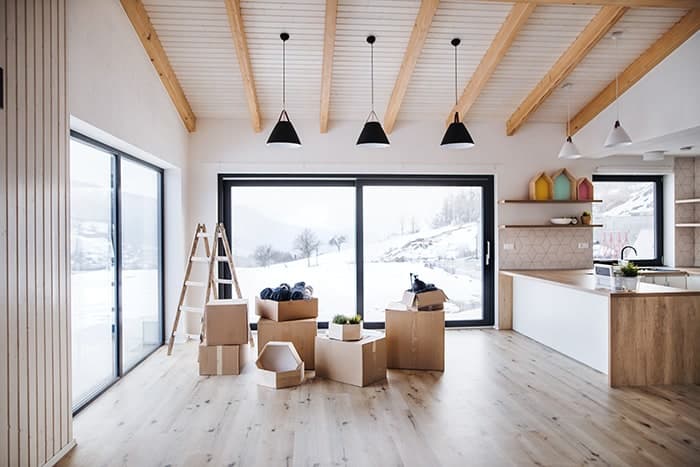 In Australia, it will typically cost you upwards of $300 to $3000 to complete a move (as long as you pack everything yourself).[1]
However, the cost of moving interstate is dependent on how far you are relocating, how much needs to be packed and moved and whether you decide to pay for removalists.
Protect your home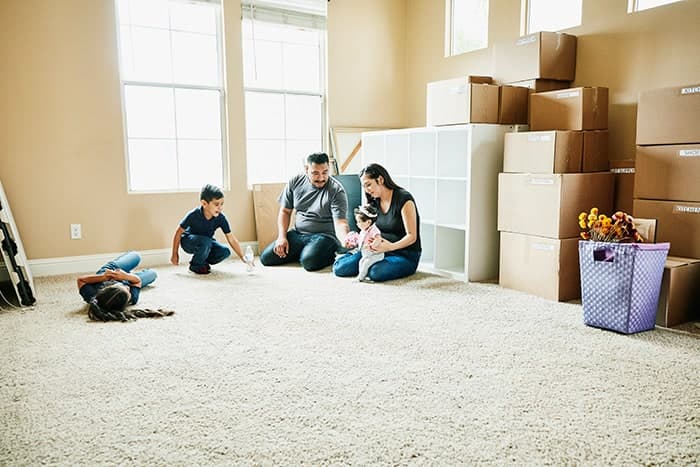 One you're settled in your new home, make sure to protect what's important to you. Get a home and/or contents insurance quote to insure your belongings in case of loss, damage, theft or something more sinister.
Sources