Disclaimer: This information is general in nature only. While Budget Direct has endeavoured to ensure the information we've relied on is accurate and current, we do not guarantee it. Budget Direct accepts no liability for this information.
So, you've decided to sell your car.
Whether you're upgrading to something bigger for the family or selling up to make some extra cash for your long-awaited trip around the world, you've finally made the decision to part with old faithful.
But where do you start? What's the process when selling a car?
Do you sell privately or trade it in? What about the dodgy steering wheel – can it be sold, or do you replace it? How much should I even sell it for – what's it worth now?
Getting your car ready to sell can be an overwhelming task, especially when you may not know what steps to take next.
How you prepare your car will not only determine its price but also help make a great first impression on any potential buyers. A positive first impression can help you influence a potential buyer's decision to purchase your car!
If you're wondering what your next step is, we've got a list of questions ready for you when you start preparing to sell your car.
1. Is the car in a safe and legal condition?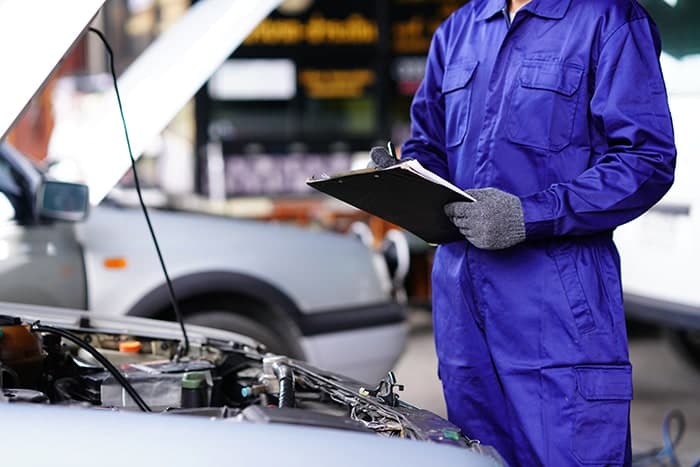 The first thing you'll need to do is check whether the car you're preparing to sell is in a safe and legal condition. This can be determined through an independent safety certificate inspection.
For lighter vehicles this is a safety certificate and for heavier vehicles (tow trucks, buses, public transport vehicles) this is a certificate of inspection [1].
The safety inspection covers an array of vehicle safety standards including:
Verifying the registration plate number, chassis number/VIN, engine number on the vehicle and record all necessary vehicle details.
Checking seats, seat belts, mirrors, sun visors, glazing and forward vision through the windscreen.
Check the operation of all steering linkages, all road wheels and their fastenings and check the tyres.
Raising the vehicle and checking the suspension, wheel bearings and steering components.
Checking the underbody, chassis, subframes, engine and drive train, suspension systems, exhaust and braking system components.
Testing the service brake and parking/hand brake.
Make sure to attach your handwritten certificate to your vehicle before you put it up for sale. Electronic certificates and COI's don't need to be attached to your vehicle although you must be able to show your certificate if requested by a buyer.
You must get a safety certificate prior to advertising that your car is for sale. Significant fines may apply if you were to advertise a registered vehicle without a safety certificate [3].
If your car is in a condition that is unsafe and/or defective it's advised that you either repair all the defects, sell it to an auto dealer or auto parts dismantler or sell it unregistered [1].
For more information on the rules of selling your vehicle please check your relevant government guidelines online.
2. Do you need to repair any broken or defective parts?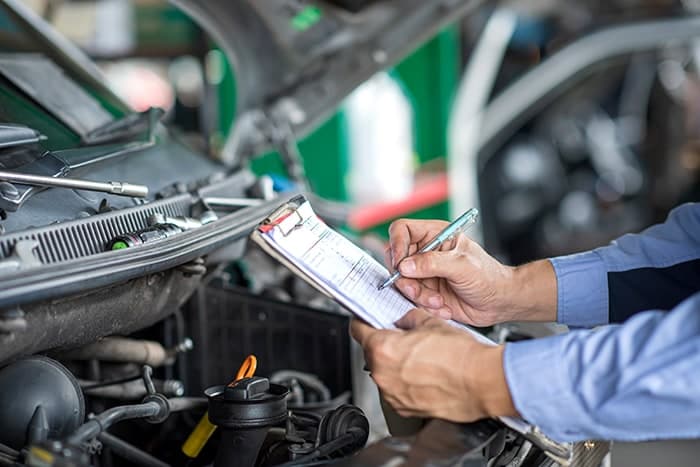 If your vehicle is deemed unsafe and/or defective, then you'll need to get those parts repaired. Make sure to weigh up the cost of any non-essential repairs and focus on getting critical maintenance completed in a costly and time efficient manner.
Repairing scratched or chipped paint can have a huge impact on the overall look of the car. Having small dents removed will also make the car look newer and help to increase the car's market value.
Before putting your car on the market, you should also get a mechanic to check whether there are any oil or coolant leaks around the engine [2]. If there are any leaks you should endeavour to get those fixed and present any potential buyers with a clean engine.
You can book an inspection with your local garage or if you're an existing customer; Budget Direct has 180 repairers and seven dedicated assessment centres who can assess your car's damage or repair it prior to being sold.
Not only will an assessment ensure that your car is in a quality working condition, it will also instil greater confidence in the minds of any potential car buyers.
3. Do you need to clean your car?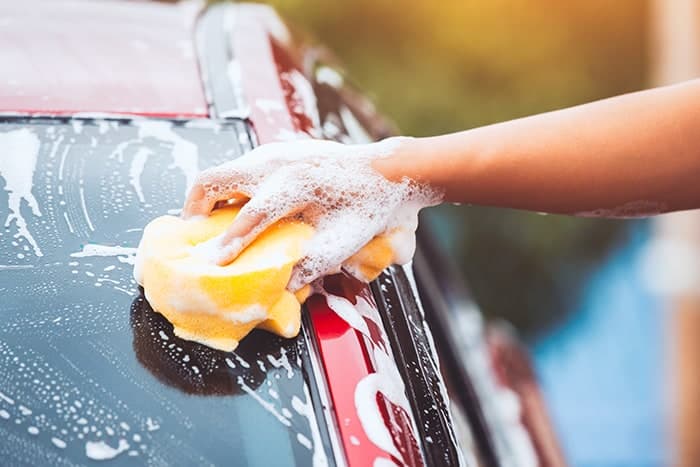 One of the easiest steps you can take when preparing to sell your car is getting it cleaned. Thoroughly cleaning your car will involve several steps including:
Washing your car to remove all dirt from the painted surface
Polishing your car to bring out the shine
Cleaning the windows on the inside and outside of the car
Cleaning inside the car cabin
Vacuuming the interior
Removing, vacuuming and cleaning floor mats
Cleaning the seats, door trims and dash
Cleaning under the seats and removing anything that you find there
If you don't want to clean the car yourself, you can get it professionally detailed. While prices may vary; the most basic detail options include an exterior wash and wax, interior vacuuming, window cleaning and surface polishing.
4. Do you have a full-service history?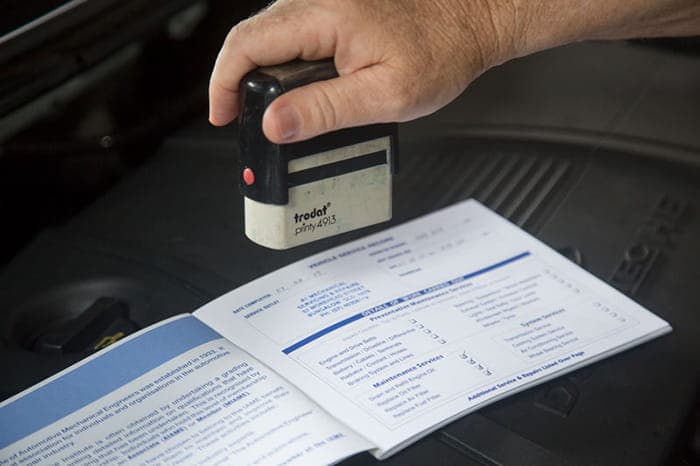 (Image Source: http://esauto.com.au/galleries/oil-change/)
A full-service history can increase your vehicle's market value and provide reassurance for any potential buyers. In preparing your car for sale make sure that you have an up-to-date service history, vehicle logbook, manual and any receipts from work done on the car by you or the previous owner.
If the service history is incomplete this may decrease the vehicle's market value.
With a missing or incomplete vehicle logbook, it can be difficult to track down where your car was serviced. Alternatively, you may need to contact the maker of the car to establish which dealership it was sold from and find out more information that way.
If your car manual is missing you can request a physical replacement from a dealership, manufacturer or third-party seller.
Make sure you also know how to manage your car insurance policy before putting your car on the market. You'll need to quickly and easily transfer your car insurance from your old car to the new one.
Once you're finished getting your car ready for sale, you'll also want to take a look at our guide on how to determine the value of your car before selling it privately.
Sources