Disclaimer: Auto & General Services Pty Ltd does not guarantee the accuracy or completeness of the data and accepts no liability whatsoever arising from or connected in any way to the use or reliance upon this data.
Until you actually own and run a car, you'll never know the exact amount it will cost you day-to-day. However, working out a ballpark of your expenses is quite a bit easier than you might expect. There are 5 key expenses you'll tackle once you own a car, and each of those can be broken down to give you a clearer idea of your running costs.
The cost of car registration
Depending on where you are in Australia and what you drive, the cost of car registration can vary wildly. Victoria, the Northern Territory, Tasmania and Queensland all charge around $600-$800 per year for your classic 4-cylinder family car. South Australia, Western Australia and New South Wales charge less – sometimes as low as $200-$300 for the same class of car.
Naturally, larger vehicles will usually cost more, whereas more eco-friendly options tend to take less of a knock on rego.
How much is car insurance?
Unlike registration, the cost of car insurance varies as much on the person and location, as it does on the make and model of car. So unfortunately, there is no simple guide we can offer to ballpark the amount you're likely to spend on insurance.
If you have 2 minutes up your sleeve, the smartest way to estimate the cost of car insurance is to get a quote. That will weigh up your individual circumstances, and offer you a really good idea of what you can expect to pay.
Otherwise, when you're working out the cost of car insurance, it's worth considering:
The level of coverage you'll need – Third Party Property, Fire & Theft will cover all the damage your car causes to other people's property, while also protecting you against car theft or fire damage. On the other hand, Comprehensive Car Insurance will cover all of that – as well as the damage sustained to your own car. For a better summary, check out the various levels of cover available, and the benefits of each.
The excess – This is the amount you'll need to pay toward repairs/damage in the event of a claim. Some car insurance providers have higher standard excesses than others, which usually has the effect of reducing the premium. When comparing insurance, make sure you use the same excess in the quotes to ensure you get a truer comparison. Always choose an excess you are comfortable to pay in the event of a claim.
What's included (and what's not) – Is windscreen damage included, or would a chipped windscreen need to be paid for out of pocket? Can you pay a little more to reduce the excess for windscreen damage? What if your car needs repairs, will your insurer provide you with a hire car to keep you moving? The cost of car insurance is important, but it's the value for money that really matters.
To check what you'd be covered for (and the costs associated), you can get a car insurance quote in 2 minutes.
How much is a car service?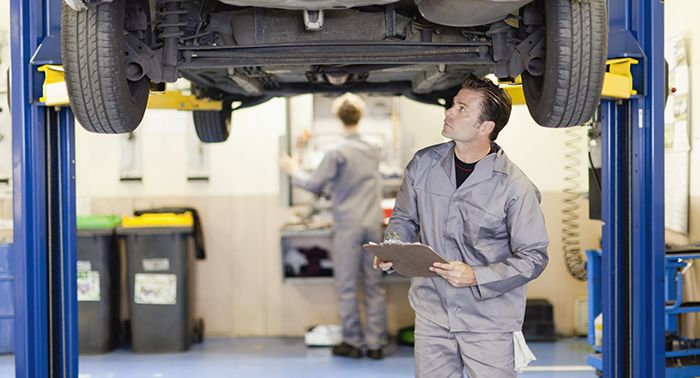 Canstar has put together a solid guide as to how much car servicing costs for common models in Australia. The punchline is that Capped Price Servicing (CPS) has made it far easier to plan your servicing costs in advance.
CPS was an initiative offered by some of Australia's leading car manufacturers (including Mazda, Toyota, Volkswagen, and plenty more) back in 2014. The benefit to CPS is that the costs of servicing are guaranteed never to go up for a set amount of time. For some manufacturers (like Subaru or Audi), this was just the first 3 years of servicing. For others (like Mazda and Ford), this is a lifelong promise.
As for the actual costs though, let's assume you drive around 15,000km per year, and you're driving a pretty standard 4-cylinder hatchback. For most services, you're probably going to pay somewhere around $200-$300 a year. But every 60,000km, the car will require some more serious servicing, so the bill for that year will probably go up.
As a handy tip, if you put aside around $30 a month to proactively pay your servicing costs, it'll go a long way to covering you for these expenses.
The cost of petrol
The biggest factor is how much you drive, rather than what/how you drive. Even a lead-foot in a gas-guzzler will spend very little on fuel if they ride their bike to work most days, and only drive on the odd weekend.
If you use about a tank of fuel each week in your classic 4-cylinder car, you're likely to need around 40L each time you fill up. If you pay the average cost of fuel in Australia (across October 2020 to February 2021, which was $1.35 per litre), you'll probably pay around $54 each week on fuel.
Other expenses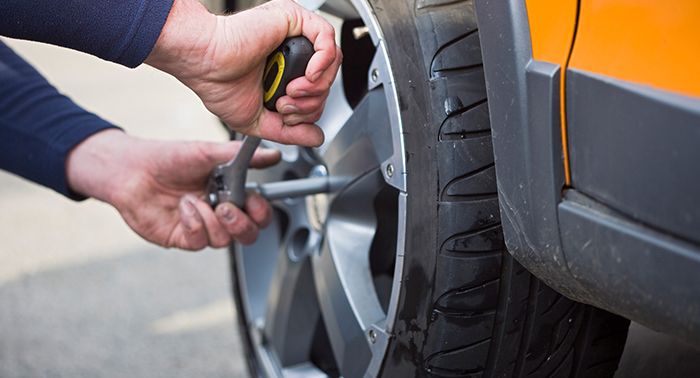 Those might be the big expenses, but there are plenty of other little costs you'll find. Thankfully none of these are too extreme, but if you're being extra thorough in estimating your car running costs, it's worth considering:
Car washing – Maybe you'll call into a carwash each fortnight and spend around $30 getting your car cleaned. Perhaps you're a little more hands-on, and will spend about $30 buying the gear you'll need for 6 months' worth of washes.
Tyres and batteries – Most experts (including the team at Tyroola) believe that tyres will usually last around 40,000km, which is around 2-3 years for most drivers. Batteries on the other hand should last a little longer – somewhere around 3-5 years (according to AAA in America). While it's not often, these could cost you around $700-$800 all up every 3 years.
Roadside assistance – This might already be included in your car insurance. If not, standalone roadside assistance is actually pretty easy to organise. For a modest annual fee, you can benefit from:

Emergency fuel (up to $15 worth, so you can get yourself going again)
Key rescue (if you happen to lock your keys in the car, we can help you get going again)
Tyre and battery assistance
Breakdown towing
Unlimited callouts
Want to learn more? Check out all of our roadside assistance FAQs online.