When you're in the market for a used car, sometimes SUVs can seem like overkill. But compact cars might not be big enough for your needs, especially if you have a growing family.
The solution could be a midsize sedan, and because there are so many good ones to choose from in Australia, you shouldn't have a problem finding a model that fits your needs.
Why buy a second-hand sedan?
If you're planning on buying a new midsize sedan, you could typically spend upwards of $30,000 for the better vehicles.
However, a quick look at used car dealerships and car review sites show there are plenty of quality second-hand cars out there for buyers to choose from.
If you have a family, your choice of used sedan might be based on factors such as overall safety, fuel economy, reliability and the amount of internal space.
Because the used car market for midsize sedans is so competitive in Australia, there are some real bargains to be had. But it's often worth negotiating when discussing the price of your chosen model.
Buying a second-hand vehicle can also be risky. So doing your research is important whether you're looking up how fuel efficient the vehicle is on the road or checking how the starting price compares to the state of the car.
It's also important to make sure midsize sedans offer enough capacity to cover your needs or whether you need to consider moving up to an SUV for more space.
These days, you can reduce the risk of buying a used car by doing a PPSR report. Budget Direct's free PPSR car history report can let you know if there's any money still owing on the car or if it's ever been stolen or written off to save you time and money down the track.
While the 'best car' can mean different things to different car buyers, here are a few models worth looking at if you're in the market for a second-hand midsize sedan.
BMW 3 Series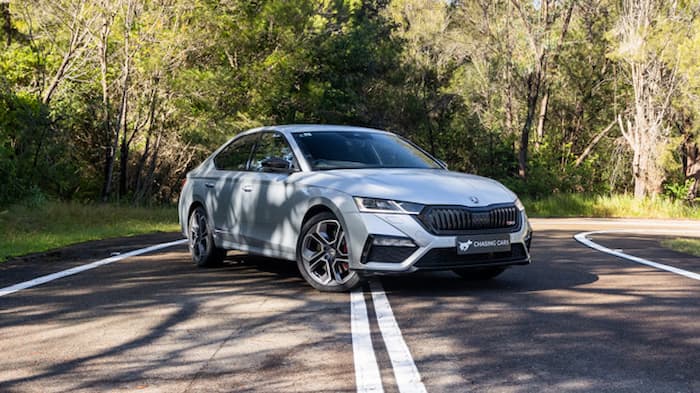 The BMW 3 Series has long been a popular choice on Australian roads. There's plenty to love about this car including its top-class infotainment system with precise presentation, speed and overall user-friendliness.
It also has an impressive sporty performance and is quick to respond at both high and low speeds which puts it forward as one of the best midsize cars on offer.
Meanwhile, it offers a practical, comfortable cabin with plenty of cargo space compared to other midsize sedans.
Pros
Excellent entertainment system
Newer models offer all wheel drive
High quality engine performance
Cons
Interior lacks the 'more flashy' design of some competitor
Read the latest BMW 3 Series reviews and news from our friends at Chasing Cars.
Toyota Camry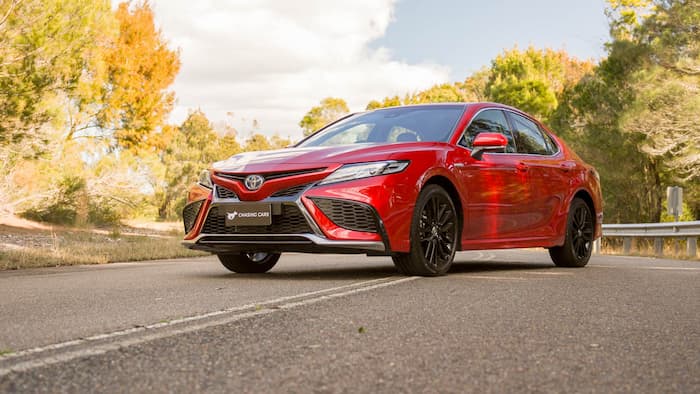 Thanks to the top-notch safety features and a five-star ANCAP safety rating, the Toyota Camry ranks high on the family sedan list.
With a number of variant options, the Toyota Camry offers up a combined fuel economy anywhere between 4.2 litres per 100 km for hybrid models to 8.9 litres per 100 km for petrol engines. It also has all wheel drive options for those who love to adventure.
With plenty of storage in the cabin and space for passengers, it's no secret why the Toyota Camry has stood the test of time as one of the best midsize cars on offer.
Pros
Spacious interior and ample boot space

Lively, efficient engine performance

Proven dependability and high resale value

Top notch standard safety features

All wheel drive options
Cons
Can have outdated infotainment options.
Read the latest Toyota Camry reviews and news from our friends at Chasing Cars
Skoda Octavia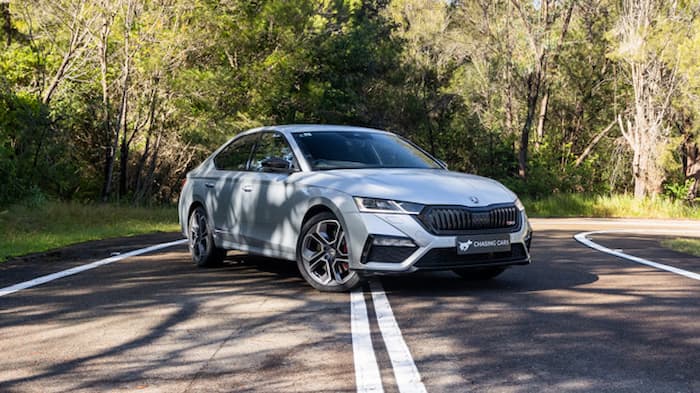 In the midsize sedan sector, the Skoda Octavia is one of the top choices. With great driving dynamics and a strong engine, even second-hand options are some of the best midsize cars on offer.
While it's not one of the most fuel efficient cars, it pretty much hits the mark in every other factor.
It offers up a lower starting price than other cars in the similar sedan range while also making for a practical way to get around whether it's the school run or city commute.
Pros
Great driving dynamics

Strong engine

Responsive gearbox
Cons
Average combined fuel economy.
Read the latest Skoda Octavia reviews and news from our friends at Chasing Cars.
Audi A4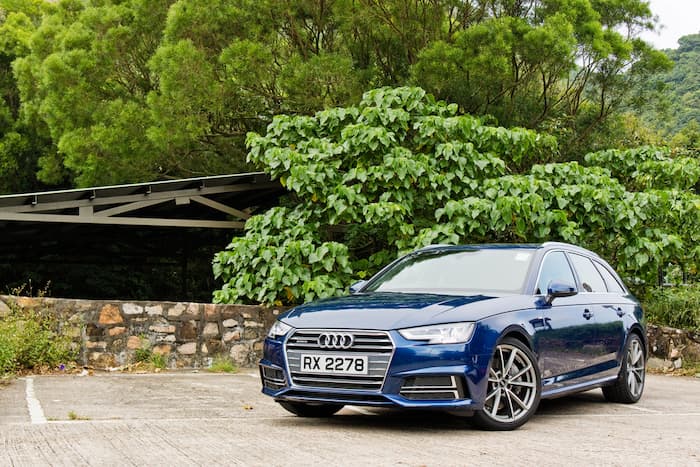 As one of the more luxurious options, the Audi A4 offers up a strong midsize sedan option for growing families.
It has a five-star ANCAP safety rating to back it, offers a great engine and an excellent infotainment system. But being at the higher end of what's on offer, there is a bit of a price increase even for those looking at second-hand sedan options.
There are plenty of positives that come with choosing a more expensive sedan. With a fantastic layout and great passenger space, you're set to get the premium experience.
Pros
Great engine

Excellent infotainment system

Practical and rewarding to drive
Cons
Can be a firm ride

Standard stereo could be improved

Can have a more expensive starting price than other options.
Read the latest Audi A4 reviews and news from our friends at Chasing Cars.
Mercedes-Benz C Class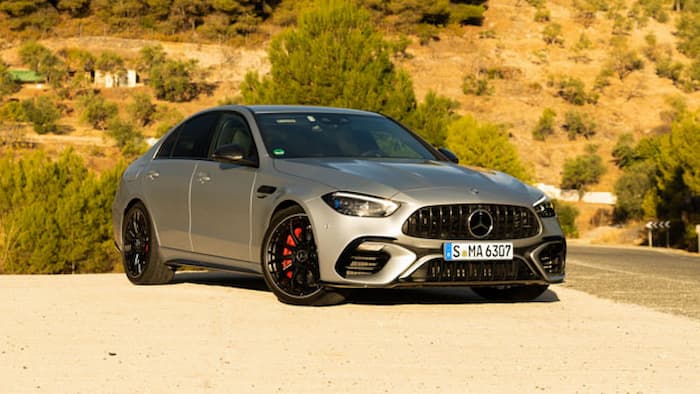 The Mercedes-Benz C Class sedan is known around the Australian used car market for its reliability while still giving that premium feel.
As a second-hand option, this midsize car doesn't lose any of its luxurious nature through its sleek design and capable engine. The C Class range also offers all wheel drive, but it will likely come at a higher starting price.
There's a good amount of passenger space in these cars, but there could be more cargo space with the C Class range having a relatively small boot for a sedan.
Pros
Great interior quality in most models

Capable engine

Slick design
Cons
Higher base price compared to other cars

Could have a larger boot.
Read the latest Mercedes-Benz C-Class reviews and news from our friends at Chasing Cars.
Kia Stinger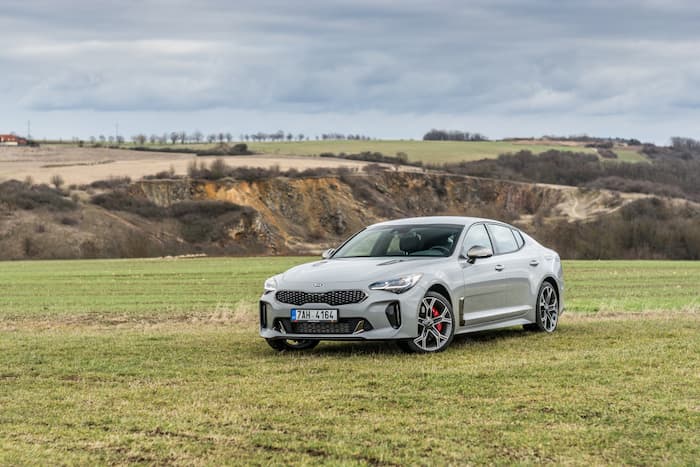 The Kia Stinger has scored a place on the list of best midsize sedans for a good reason. This well rounded vehicle offers a comfortable interior, smooth ride and ample space for the family and all their luggage.
While the GT sedan option has a fairly average combined fuel economy of around 10 litres per 100 km, it does make for a quick and stirring engine to get you around town in style.
And although the updated four-cylinder sedan model proves to be more fuel efficient, it also comes with less engine power. So depending on your choice of wheel drive, the Kia Stinger sedan range has different options to suit different lifestyles.
Pros
Nice interior fit out

Ample cabin space for storage and passengers

Comfortable ride
Cons
Not the best fuel economy in the GT sedan version.

Four-cylinder engine lacks power.
Read the latest Kia Stinger reviews and news from our friends at Chasing Cars.
Volvo S60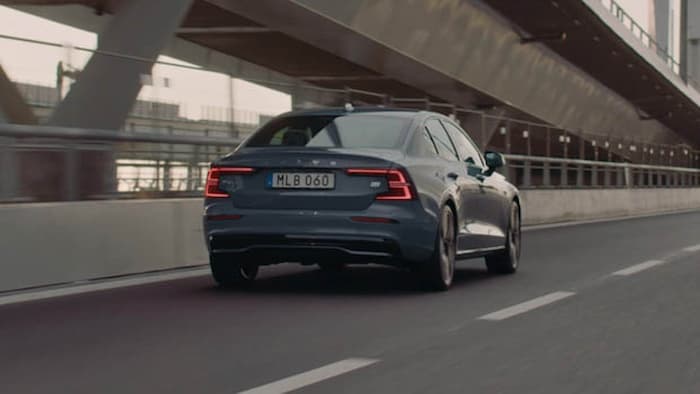 As Volvo's only sedan on offer, the S60 has a big gap to fill.
With a great, distinctive exterior that stands the test of time and a genuinely quick engine, this is one of the best midsize cars on offer in the luxury vehicles sector.
As the only sedan at Volvo, the S60 is offered exclusively in all wheel drive throughout its three trim levels. There's also a newer hybrid model of the S60 sedan that allows the car to use electric power to reduce fuel costs.
Pros
Quick car

Attractive exterior

Suburb interior comfort

All wheel drive
Cons
Expensive base price, even for second hand

Not as sharp as other options.
Read the latest Volvo S60 reviews and news from our friends at Chasing Cars.
Hyundai Sonata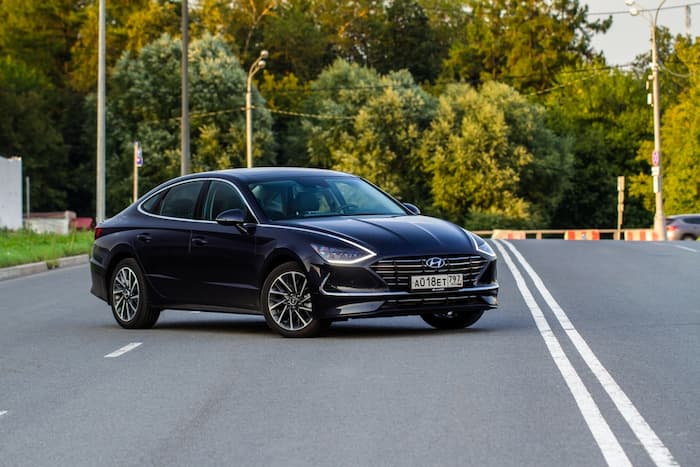 As a larger model compared to other family sedans, the Hyundai Sonata is a fun drive, a dependable workhorse and a stylish vehicle. 
When compared to some of the other best midsize cars, it has exceptional steering, great handling and is fairly fuel efficient. But like a larger car, the Hyundai Sonata also offers up plenty of storage space and comfort for a good price.
The Hyundai Sonata is one of Hyundai's longest-standing nameplates in the range, which backs its ability to stay relevant and reliable in the second-hand family sedan market.
Pros
Highly responsive steering
Cons
Lacks some of the tech features of competitors.
Read the latest Hyundai Sonata reviews and news from our friends at Chasing Cars.
Mazda 6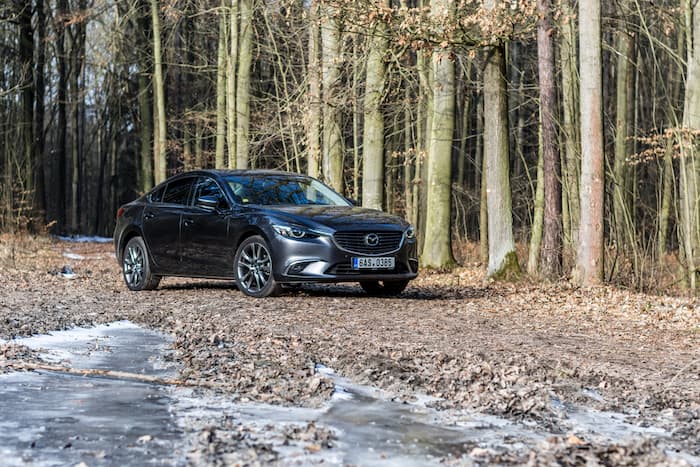 Though the Mazda 6 can sometimes be mistaken for the Mazda 3 from the outside, once you get a peek inside, you'll see the 6 offers up a much larger boot and more room for rear passengers.
With a five-star ANCAP safety rating, smooth ride, good fuel economy and solid engine power, the Mazda 6 has earned its spot as one of the best midsize cars.
You're likely to see plenty of Mazda models around town these days from all different trim levels including compact cars to the popular SUV. This is usually a good sign of the brand's overall reliability in the used car market.
Pros
Quality digital technology
Cons
Navigation touchscreen is a bit fiddly.
Read the latest Mazda 6 reviews and news from our friends at Chasing Cars.
Key Takeaways
Plenty of Choice
There are usually plenty of second-hand midsize sedans in the market for Australian buyers to choose from. Whether your priorities are safety, spacious seats, nice style or a decent wheel drive, picking the best midsize sedan can be tricky.
When you start shopping around, make sure the starting price matches what the car has to offer and never be afraid to start negotiating before you put pen to paper.
Do Your Research
No matter how popular the car is, you should always do independent research as every car is different, especially in the second-hand car market.
Before you buy a used car, you should always check if there's any accident damage, explore the mechanical reliability of the engine and make sure the tyre trim levels are up to standard.
Get the Right Insurance
When the car is locked in, make sure you have the right car insurance cover.
This could include covering any extra features that might have been added after the car was first purchased as well as the number of kilometres it has already travelled.