Disclaimer: This information is general in nature only. While Budget Direct has endeavoured to ensure the information we've relied on is accurate and current, we do not guarantee it. Budget Direct accepts no liability for this information.
Accidents happen! As much as we like to hope otherwise, things can go wrong despite the best efforts taken to prevent them. Without precautions in place, one setback can affect your entire trip. This can turn a relaxing and well-earned escape into something far more stressful.
There are plenty of ways to help avoid these types of situations. While a good travel insurance policy will definitely make things much easier, you can also prevent things by being prepared ahead of time.
And to help you prepare for your next holiday we've put together a list of the most common claims and how to prevent or deal with them.
Lost luggage
It's hard not to feel nervous when waiting for your luggage at the airport carousel.
If you're worried about your bag being lost here are some ways to prevent this from happening:
Make sure to tag your items – put your name and details inside and outside of each and every bag.
Remove all older and unnecessary destination stickers from your luggage to prevent confusion.
Take photos of your luggage with your smartphone – both what is inside and the luggage itself. It may come in handy if you need to describe lost luggage.
Claim your bag quickly when you land.
If your luggage is missing report it immediately to airport personnel. They will be able to supply you with a missing luggage report to attach to your insurance claim. Having that report will help you salvage the worst of the situation and allow you to be reimbursed if your belongings are lost.
Lost or stolen money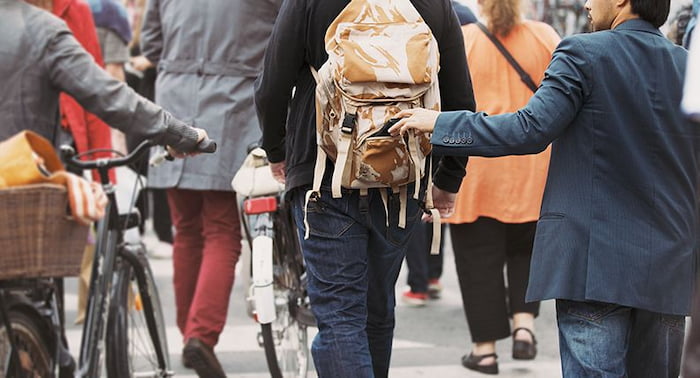 When travelling, managing your finances can be made much more difficult due to accidents or theft. While it's important to enjoy your holiday, you should also keep in mind how to minimise money risk.
Make sure to keep your wallet and money in a safe place on your body when travelling. This would preferably be inside a zipped up pocket close to your body. If you decided to use public transport make sure to also secure your bags and purses on your lap. You should avoid areas where you feel uncomfortable or it's too crowded.
Keep credit cards and cash separate from one another while travelling. That way, if one is stolen, you will at least have the other source of money to rely on.
It's recommended that you don't carry all of your credit cards with you either; keep them separate or locked away in a hotel safe if you have one. It can be a safer option depending on your destination.
Ensure you have photocopies or photos of your credit cards and travel documents. If these items are stolen, you can use the copies to secure a travel insurance claim.
In the unfortunate event your money is stolen, you should make a claim as quickly as possible.
Medical claims
There is always a risk of becoming unwell while travelling, which if uninsured, can lead to unforeseen emergency medical or hospital expenses. However, it can help you stay healthy while travelling by being prepared ahead of time.
How to stay healthy while travelling:
Research where you are going ahead of time and follow recommended guidelines regarding water and food
Talk to your doctor about any vaccinations you may need and schedule it in a few weeks in advance to allow for any adverse allergic reactions
Bottled water is always a better choice over tap water
Make sure to take the right amount of medication with you while travelling
Keep medication in its original packaging and be able to present authorities with a letter from your doctor explaining why you need it.
It's important to understand that sometimes, despite our best efforts, accidents can still happen. Unfortunately you may need travel insurance that can offer an unlimited amount of emergency overseas medical and hospital expenses, instead of a costly medical bill.
Flight cancellations and delays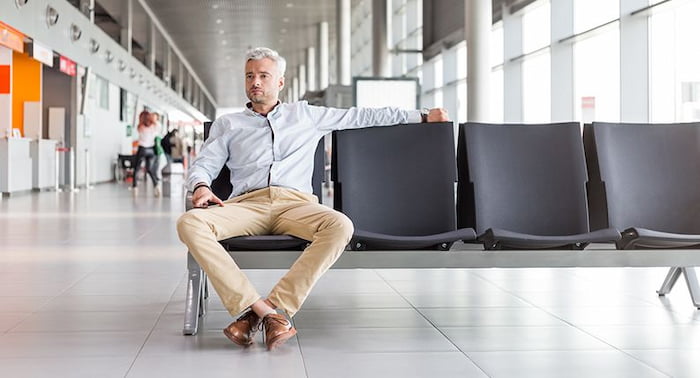 If your flight is cancelled, you may have a short (or much longer) wait before it is rescheduled.
In preparing for your flight make sure to check its status ahead of time. You can go online or contact the airline directly a few days before the departure date to be sure of any changes. And confirm again on the day to be sure that there has not been any last minute cancellations.
Booking your flight early in the day may also help to avoid delays and cancellations.
Make sure you adhere to all packing restrictions for the flight and get to the airport well ahead of time so that you don't miss your flight.
How to make a Travel Insurance claim
Always be upfront and honest when making your claim, taking the policy, and disclosing pre-existing medical conditions. It's important that you know the details of your policy beforehand and take its exclusions, limits and conditions into account for your destination.
Every receipt and document pertaining to the claim and event is important, and must be kept to complete your claim:
If you've had medical treatment, you will need to supply the original receipt and other documents obtained from the hospital.
If you've had something stolen, you will need documentation supporting proof of ownership and the original police report as well.
Lost luggage will need a lost baggage report and proof of ownership.
You must be as detailed as possible in your claim and answer every question with as much information as you can remember.
Being prepared for your next holiday will ultimately help you to minimise the risk surrounding these common claims and enjoy your trip!