Disclaimer: This information is general in nature only. While Budget Direct has endeavoured to ensure the information we've relied on is accurate and current, we do not guarantee it. Budget Direct accepts no liability for this information.
Travelling alone can be a life-changing experience. Not only do you get to enjoy all the usual perks of travelling, but with no travel companions, you also have the freedom to do whatever you want, whenever you want. Put simply, there are heaps of awesome advantages to travelling alone.
Of course, there are a few extra things to consider as a solo traveller. But with our 7 tips for travelling solo (including our top picks for where to go), you'll be ready to make this world your own personal playground.
Read more of Budget Direct's travel insurance articles
1. Make the most of it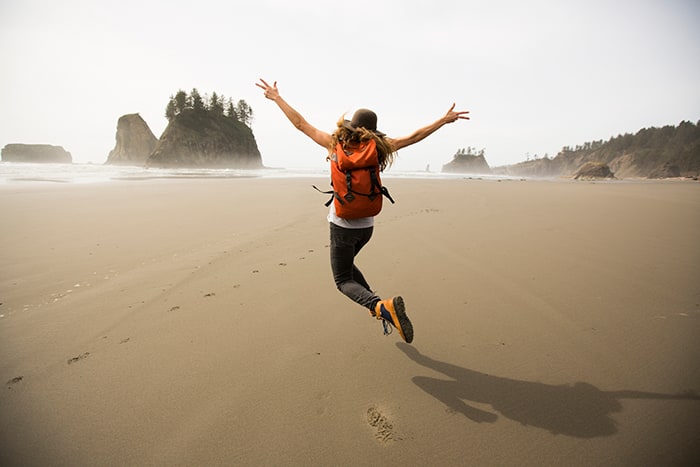 One of the biggest advantages of travelling alone is that you're beholden to nobody's schedule but your own. Basically, this means you can do whatever you want, and try things you wouldn't usually do.
For example, if you're an adventurous foodie who always has to conform to your friends' more bland palates, this is your chance to branch out and sample some exotic local cuisine.
Alternatively, if you're an adventure lover, you're free to finally taking that surfing lesson you've always dreamed of. Whatever you have on your travel agenda, travelling alone is all about you, so don't be afraid to treat yourself and try new things!
2. Stick to your budget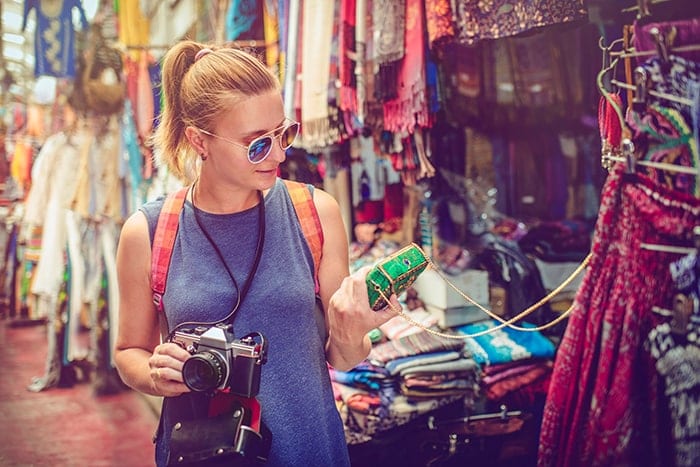 Budgeting becomes doubly important when you're travelling alone. Often when you're travelling with a partner, you each have a bit of a radar for what's a reasonable expense, and what's too pricey. However, with no one to hold you accountable, it can be easier to fall victim to impulse purchases.
While you deserve to treat yourself and splurge a little during your solo travels, it's equally important to stay in control of your spending, and not break your budget. The last thing you want is to run out of money in a foreign country.
3. Learn the local language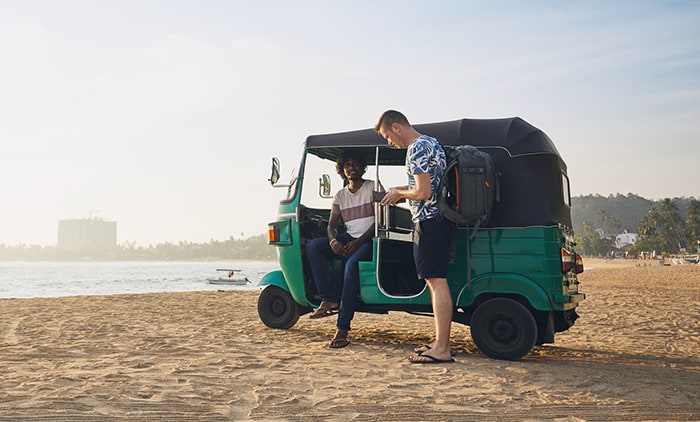 If you're travelling to a non-English speaking country, learning the local language is a must, especially as a solo traveller. Even learning just a few key words and phrases can significantly enhance your solo travelling experience.
Not only is this a common courtesy, but it will also help you to fully embrace a new culture, interact with the locals, and broaden your horizons. Plus, knowing the local language can come in handy if you find yourself in a dangerous situation and need to ask for help.
4. Make new friends!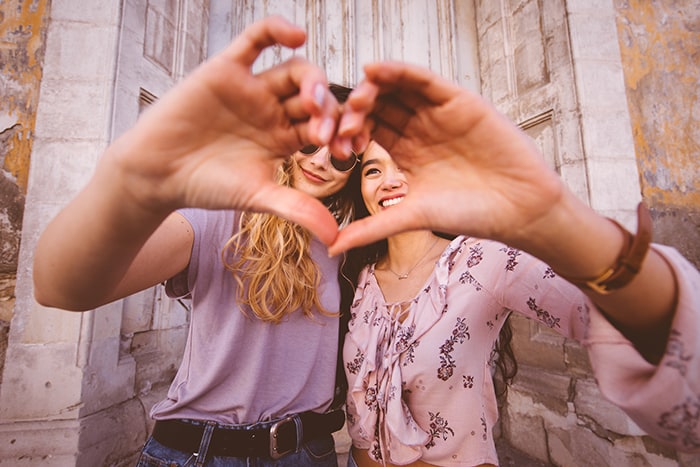 Just because you're travelling alone doesn't mean you have to be lonely. In fact, travelling solo can also be the perfect opportunity to make new friends. Whether you meet fellow travellers and bond over your shared experiences, or meet up with some locals and discover all the hidden hotspots, meeting new friends will certainly make your solo adventures extra memorable.
Who knows, you might even meet your new BFF!
5. Avoid the single supplement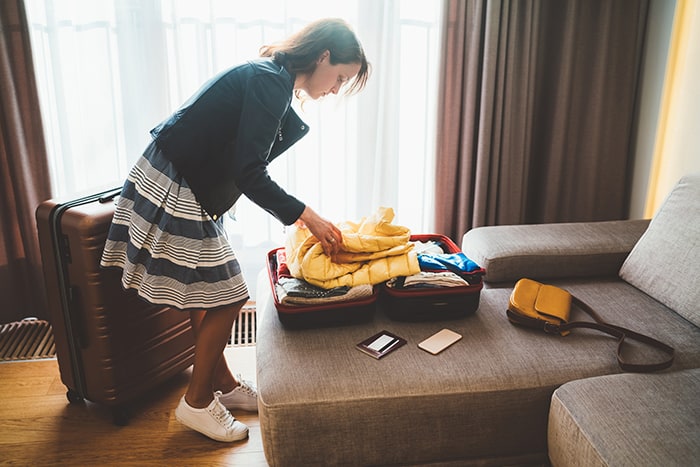 Travelling alone is cheaper than travelling with someone else, right? Not necessarily.
When travelling alone, it's important to avoid the dreaded 'single supplement'. Basically, a 'single supplement' is a charge by hotels or cruise lines to recoup their losses when only one person stays in a room, rather than two.
Single supplements can range from 10% to 100% of the room's double occupancy rate, meaning single travellers could sometimes pay twice as much as someone travelling with a partner.
Given this, it's crucial to be aware of the single supplement when booking your accommodation. Whenever possible, try to book with hotels and cruise lines where these charges are not included.
6. Stay alert, and stay safe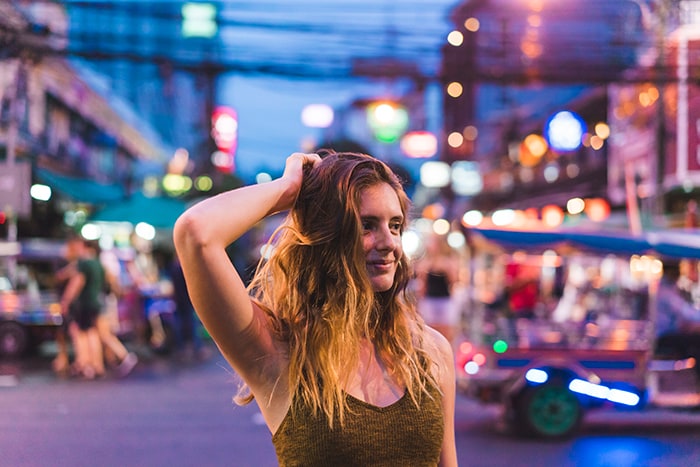 Although travelling alone can be an incredible experience, it also means you have to be slightly more vigilant about your safety. This doesn't mean being paranoid and ruining your relaxing holiday, but rather, staying a sensible level of alert.
All this usually means is focusing on the simple things, like knowing where the nearest exits or escape routes are in any situation, and sharing your itinerary with a friend or family member back home, so they always know your whereabouts.
Otherwise, you can improve your chances of staying safe if you:
Keep luxury items, like jewellery and smartphones, hidden as best you can when in public (they could make you a target for thieves)
Keep it secret that you're travelling solo when talking to strangers
Dress like the locals, and blend in as best you can
Know what valid forms of transport you can use, and research if there are any scam taxi risks where you're going
Have a Plan B if your phone is lost and stolen (this could mean carrying a notepad with the location of your accomodation, emergency numbers, flight itineraries, and local maps
Trust your gut – if something seems off, perhaps don't do it
Make sure that you have adequate travel insurance, for some added peace of mind if you run into unexpected issues. Always read the Product Disclosure Statement for Terms, Conditions, Limits and Benefits when considering insurance.
7. Location, location, location
Choosing the right location is the first step for a successful solo voyage. There is a lot that goes into choosing the right travel destination, but to simplify the process a little, you need the ideal blend of safety, beauty and excitement.
#1 Reykjavik, Iceland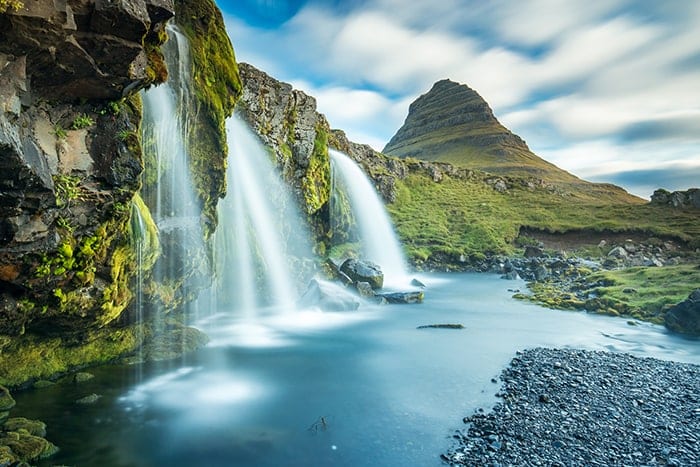 Iceland might not be the first place that springs to mind when you think of travelling the globe, but it's certainly one of the best. Reykjavik is the perfect base from which to explore Iceland, with a number of scenic day trip destinations nearby.
There is a wealth of natural beauty to behold, from the Blue Lagoon to the Northern Lights. And there is very little to fear as you explore this majestic region of the world, given Iceland was named the world's most peaceful country by the Global Peace Index.
#2. San José, Costa Rica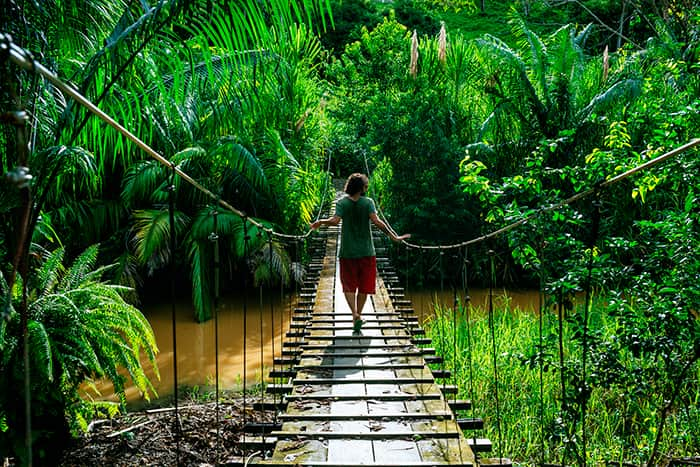 Iceland might be the world's safest travel destination, but Costa Rica is the world's happiest country, according to the Happy Planet Index. This exotic Central American country combines stunning climate and culture with enough adventures for a lifetime.
You can zipline through rainforests, hike around Arenal Volcano National Park, or simply gaze at any of the unbelievable waterfalls. No matter how you spend your time in San José, happiness is everywhere.
#3. Chiang Mai, Thailand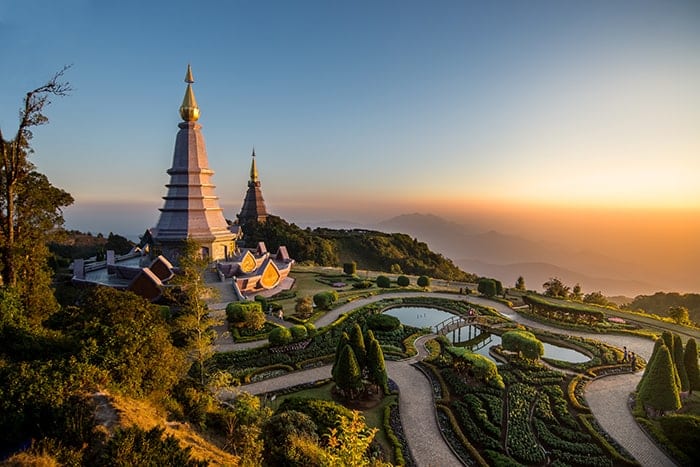 Chiang Mai, aptly known as the 'rose of the north', is overflowing with rich and diverse cultural heritage. Home to over 300 Buddhist temples, the stunning natural beauty of the region is unlike anywhere else on earth.
You can even explore the underground city of Wiang Kum Kam via a horse-led carriage ride. If peace, tranquility and full cultural emersion are what you're looking for, look no further.
#4. Rome, Italy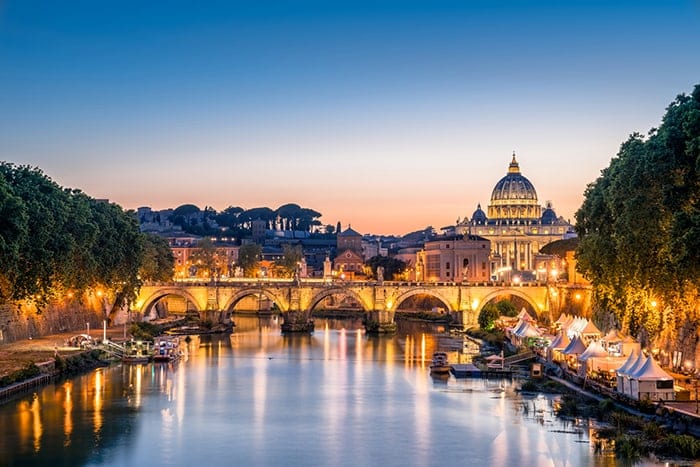 What is left to say about about Rome? The food, the fashion, the scenery, the history, the architecture, the climate, the people, the artwork – everything is a tier above.
Your only challenge in Rome will be fitting everything the city boasts into your itinerary. After all, you'd hardly want to venture over, and realise on the flight home you missed out on seeing the Vatican, or the Coliseum.
Read more of Budget Direct's travel insurance articles