This information is general in nature only and does not constitute legal advice. While Budget Direct has endeavoured to ensure the information we've relied on is accurate and current, we do not guarantee it. Budget Direct accepts no liability for this information and recommends you obtain legal advice specific to your individual circumstances before entering into any contracts for the purchase of property or obtaining of finance.
Buying a house can be a dream come true, a place to call home, and an exciting time for anyone entering the property market.
Though without careful consideration, that dream can quickly become a nightmare.
Here are four common problems first home buyers encounter and how to avoid them.
1. Market instability
While residential construction remains on pace with demand, the rise of Australian property prices has created price-to-income and price-to-rent ratios well above historical averages.1
Australian policymakers face the dilemma of having to either raise interest rates in the hope of discouraging off-shore-based investment buying—or leave rates alone to aid job growth in a few struggling sectors of the economy.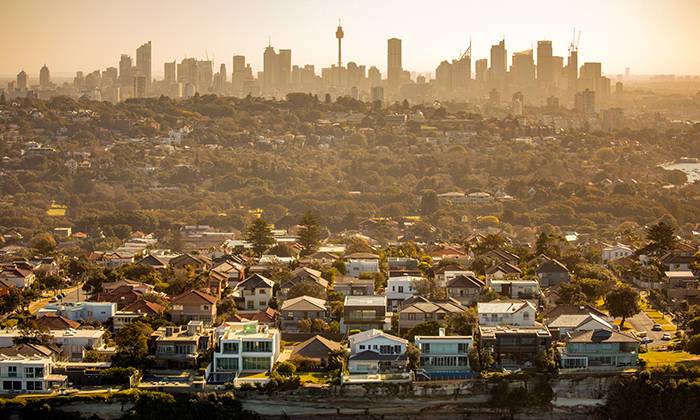 Understanding the volatile nature of the property market can help potential home buyers make better-informed decisions when purchasing their first house.
2. Dodgy location
Always remember you're not buying a house, you're buying a neighbourhood.
Location almost always ranks at the top of the list of criteria for the ideal home with several other factors not far behind.
Crime rates
Check up on the crime rates in the area either by looking online or checking with the local authorities. Sites like myboot.com.au offers free profiles and crime statistics of suburbs in Australia.
Noise
A street may be nice and quiet when you visit it in the middle of the afternoon on a weekday, but what's it like all times of the day?
Pay attention to the roads around the neighbourhood by driving the route you would take to get to work or the grocery store.
Notice if a nearby school, church or airport will create extra noise or traffic.
Schools
Having a school in the local area can help maintain or even increase a property's value.
Use this tool to search for primary and secondary schools in Australia.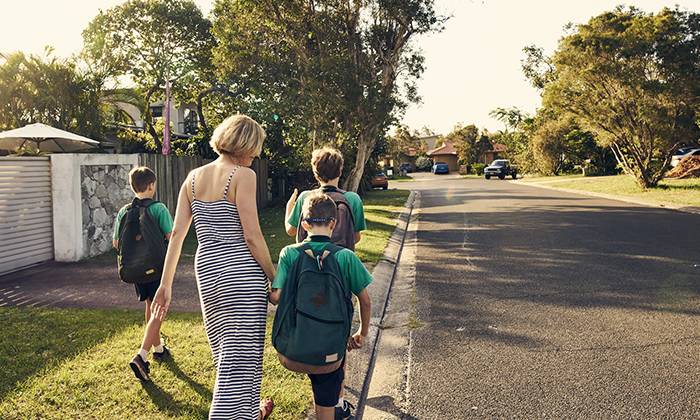 Get information on student demographics, test scores, and enrolments. Talk with residents about the schools as well, as numbers can't tell you everything.
Transportation
You don't want to feel limited by your home's location or tackle multi-transfer commutes to work every day.
If good public transport is important for you, check if there are bus stops and train stations near the property.
Consider what facilities are close by including walking tracks, bike trails, and lanes.
3. Termite infestation
Termite damage to structural timbers can occur in any property, regardless of location, according to the Queensland Forestry Research Institute.
If you're inspecting a potential house for purchase, remember that termites survive on subterranean moisture and moisture that occurs in wood.
Frass piles—termite waste resembling sawdust—may appear around windowsills, doors, wood flooring, and other seams and joints between wood surfaces.
Any structural member that suffers termite damage will have to be replaced, which may encompass a major overhaul of the structure.
4. Career uncertainty
A home could be the biggest purchase you ever make – that's why it's important to consider your long-term career prospects.
Renting gives you flexibility to pack up and move if you're suddenly made redundant or face an unexpected life hurdle. With the option to negotiate ending a fixed-term agreement, you won't get stuck with financial penalties.
If you own a home, sudden loss of a job or redundancy could leave you in strife.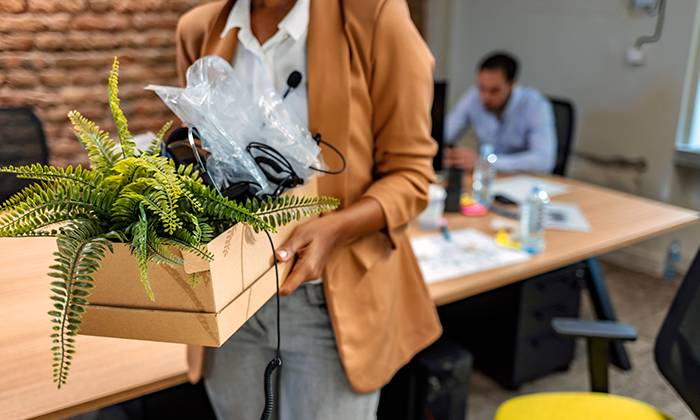 "As a homeowner, you can't just call up the bank or anyone else and ask them to take the house off your hands. You need to go through the entire process of selling your home, which could take far more time than you actually have."2
Understand the market projections of your industry and allow that knowledge to inform your financial decision, especially when buying a home.
And on that note, here's a final word of caution
Seriously consider entering into a mortgage during unstable economic times, especially if the property market is volatile and places a strain on your circumstances.
For a more detailed breakdown of what to consider, here are 5 things you should know before buying a house.
Sources