Disclaimer: This information is general in nature only. While Budget Direct has endeavoured to ensure the information we've relied on is accurate and current, we do not guarantee it. Budget Direct accepts no liability for this information.
With housing prices in Australia generally on the rise — by a median of 6.9 per cent in our eight major cities in 2014, according to the Australian Bureau of Statistics — property is a sound investment.
It explains why so many Australians are becoming landlords and building property portfolios.
But there's more to being a landlord than hammering a 'For Lease' sign into the front lawn and waiting for the rental dollars to come rolling in.
Carefully preparing your house or apartment for renters can make a huge difference to the amount of rent you can charge and the kind of tenant you attract.
A clean, well-maintained and beautiful property is more likely to attract tenants who will take pride in it and, more importantly to you as the owner, take good care of it.
So what kinds of things can you do as a landlord to prepare your property for rent?
Here are some design and maintenance ideas to make your property stand out in the market.
We've also compiled a checklist of your responsibilities as a landlord.
Related article: 7 tips for new landlords
Fix it up
Think about what you would look for in a prospective home and use that as a benchmark when you're preparing your property for renters.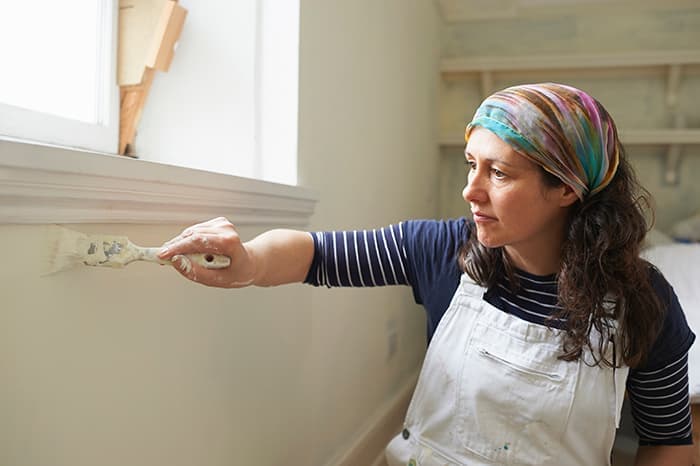 If you're planning on any major renovations, chances are you won't be able to tackle them by yourself and you'll have to work with tradies.
Says Cherie Barber, Australia's renovation queen, commenting on the skills needed for renovations: "I'd say good management skills are essential, [and] a good eye for design is definitely an asset."
Inspect the property and fix anything that's broken or damaged. Keep an eye out for chipped paint, jammed locks, broken tiles, dripping taps, dirty skylights and torn fly-screens.
If the property is old, also check the windows open and close properly, and that the taps are in good working order.
The outside of your home is as important as the inside, so remember to clean out the gutters, check the condition of any gates and fences, ensure any pest problems are taken care of and, if there's a watering system installed, that it's working.
It is much easier to fix such problems before renters move in, and it will also make the property more liveable.
Also, look at the state of the kitchen and bathroom. If they're ancient, doing a simple renovation could add to the value and desirability of the property.
Such work can be quite affordable. But before proceeding, it's worth doing a cost–benefit analysis to ensure you can recoup your capital investment.
If you're thinking 'Yes! That salmon pink bathroom has got to go!' then read on.
We suggest installing dark tiles and matching grout on the floor to disguise dirt and wear, and complementing them with white walls and fixtures.
Dark colours make a room look smaller, and lighter colours make it look larger, so blending the two can create aesthetic balance.
A frameless glass shower also gives a bathroom a sense of spacious modernity, and mirrors lend extra brightness and the illusion of space.
Finally, you'll want your tenants to leave your property in tip-top condition when they go, so set the standard high from the beginning by cleaning the property from rooftop to toe.
Be thorough: Steam clean the carpets, polish the floorboards, sugar soap the walls, clean the windows inside and out… basically, assume the mentality of a tenant who really wants their bond back and go from there!
Provide whitegoods
It's worthwhile providing some household items for your tenants' use.
A few well-chosen whitegoods can make life more convenient for tenants, who in turn might be willing to pay a higher rent.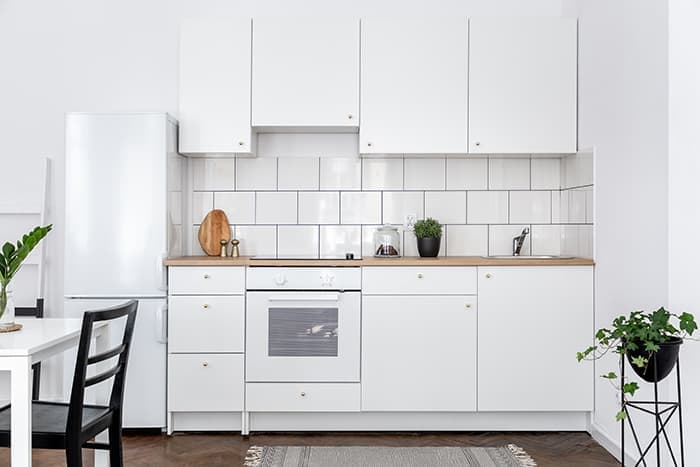 This is especially the case if the spaces for these whitegoods have unusual dimensions, which would require your tenants to buy new goods.
Providing a dishwasher and a washing machine would be a good start.
If your property is in a colder, wetter part of the country, a tumble dryer might also be in order.
And if your property is a studio apartment with no oven, a microwave would be appreciated by your tenant.
Any whitegoods you provide should be in good condition. No one wants to deal with your old, broken washer.
We also suggest investing in water-saving models, which are better both for the environment and your water bills!
Create an oasis
It can be tempting for new landlords to strip the garden entirely in anticipation of black-thumbed tenants, but resist!
There are a huge range of plants that require very little maintenance and would be perfect for your rental property.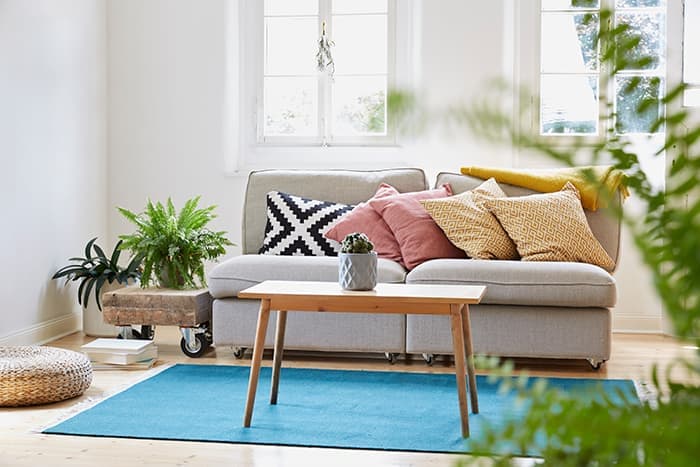 This takes on extra importance in dense urban areas, where properties may be close enough to each other that neighbours can easily see into windows.
Hedges and trees in a row can increase privacy and having plants that cover the ground will also inhibit straggly weeds.
We recommend Australian natives as a sustainable, low-maintenance and fauna-friendly option for your garden.
Many Australian natives don't require regular watering and, being indigenous, are well-suited to Australian soils.
Consult with your local nursery to find out which species are native to your local area, as it is always best to match plants to their natural ecosystem.
They include screening plants like lilly pilly, which flourish in dry conditions, making them ideal for rental properties; and native flowering grasses such as lomandra and dianella, which provide lush ground cover.
Know your responsibilities
Under common law, landlords must guarantee the safety of any rental property — ensuring it poses no danger to tenants, neighbours or the general public.
Each state and territory has its own regulations, so check your state government website to make sure that your property is complying with the law.
Basic responsibilities include ensuring electrical, gas and heating installations are safe and that the property has no mould or rising damp.
Also, each property where people sleep must have working fire alarms (again, check your state government's website for the specifics).
You may also wish to look into taking out landlord insurance to protect you against some of the risks associated with renting that aren't covered by standard home and contents or strata-title insurance policies.
Not all policies are created equal, says Metro Property Management's Leah Calnan: "Like anything nowadays, there are many different policies on the market to choose from.
"I have worked with some fantastic policies, but I have seen owners incur considerable out-of-pocket expenses due to taking out the wrong policy."
This is why it's important to read the product disclosure statement (PDS) and compare cover before you buy.
Property manager vs do-it-yourself
Some owners find managing their own properties immensely satisfying; and it can keep your overall costs down.
But if this sounds like a lot of work to you, you might want to consider engaging a property manager to save you time and make the process easier.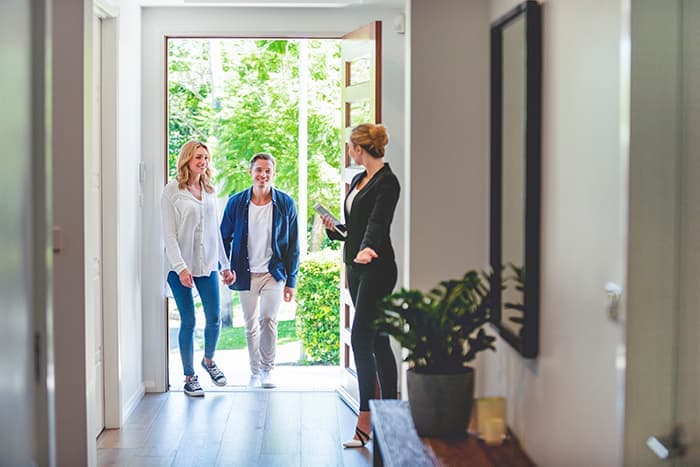 Most real estate firms have agents who specialise in property management.
In return for a percentage of the rent, they find tenants and liaise with them on your behalf; arrange lease agreements; organise rental inspections; and facilitate maintenance of the property.
Property managers also know the regulations for your state or territory, which reduces the information you'd otherwise be required to keep up with.
Look for a property manager from a reputable agency who knows what landlords' legal responsibilities are.
For more practical advice, read our article 7 tips for new landlords.