Here's how the Budget Direct Buddy Program works


Share
Budget Direct customers share their unique code with friends.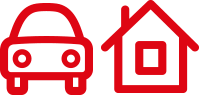 Buy
They use the code to buy Comprehensive Car or
Home & Contents Insurance.
You Both get $50
Both customers are rewarded with a $50 VISA Prepaid Card*.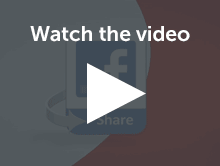 How do I "get with the program"?
If you have a Budget Direct Car, Home, Contents or Roadside Assistance policy you're already part of the program. You'll see your unique Budget Direct Buddy code when you log into Policy Manager. (If you can't find it, call our contact centre staff on 1800 303 013.)
If you're not a customer, you can get a Budget Direct Buddy code by purchasing a Budget Direct Car, Home, Contents or Roadside Assistance policy.
How does my friend use the code?
Once your friend has your unique code they can either enter it online or quote it over the phone when buying their comprehensive Car or Smart Home & Contents insurance.
And don't forget: right now our smarter online discounts are % if they buy Comprehensive Car Insurance online or % for purchasing combined Smart Home & Contents Insurance online.
How can I promote my Budget Direct Buddy code to friends?
Any way you like! Post it to your friends on social networks (Facebook, Twitter, LinkedIn, Google+, Pinterest, etc.) Put it in your email signature. Text it to everyone you know. The choice is yours.
And there's no limit to how many times you can use your Budget Direct Buddy code. So don't just tell one friend, tell them all.
When do we get our VISA cards?
You'll both get your VISA Prepaid Cards in the mail 15-25 days after your friend's new policy has qualified. And by that we mean they've passed the 21-day cooling off period and made their first premium payment.