Money Manager enables you to track your income and expenses in your financial accounts — all in one place.
For the app to work effectively — and give you the best possible experience — it must be connected to your accounts.
That's why we ask you to provide your login details (username and password) for each financial institution you have an account with.
Our top priority is keeping your financial information safe and secure. Here are some of the ways Money Manager does this:
We provide bank-level security for your financial account information. This security includes 256-bit SSL end-to-end encryption not even a supercomputer could crack within a million years.
The servers on which your login details are stored are protected by network intrusion detection systems, multiple firewalls, and 24/7/365 physical security.
The information Money Manager retrieves about your transaction history and balances is read-only. It means no one (not even you) can move money in or out of your accounts using the app.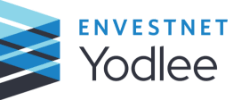 Trusted partner
Our partner Yodlee is one of the world's leading providers of aggregated financial data. It services more than 26 million users and 1,300 financial institutions, including 16 of the top 20 US banks.
Money Manager alerts you to transactions of more than $1,000. You can set up and customise additional alerts to notify you of overspends, upcoming bills, unusual activity, etc.
Not only are your account login details encrypted, you can prevent people with access to your phone from prying by setting up a passcode and/or fingerprint identification within Money Manager.
How do you retrieve my financial information?
Once you've provided us with your account login details, Money Manager will connect with your financial institution.
(The connection is managed by our partner Yodlee, a leading data aggregation provider that services more than 26 million individuals and 1,300 financial institutions worldwide.)
Money Manager then retrieves a copy of your transaction history and balance at different times throughout the day.
The app can aggregate data from different accounts (loan, savings, credit, etc.) and financial institutions, giving you a complete picture of your finances.
Terms of use
To use Money Manager, you must agree to the terms of use.
They include information about our privacy policy, which sets out how we collect, store, use and disclose your personal information.