Disclaimer: Neither Auto & General Insurance Company Ltd nor its representatives necessarily endorse or recommend the views of the contributors. Please check the Product Disclosure Statement for any limitations in cover when altering or renovating the home.
Australia's leading experts in senior safety offer their best tips and advice for keeping seniors safe in their homes.
Senior safety experts
We asked them
What are some simple changes older people can make at home to stay safe?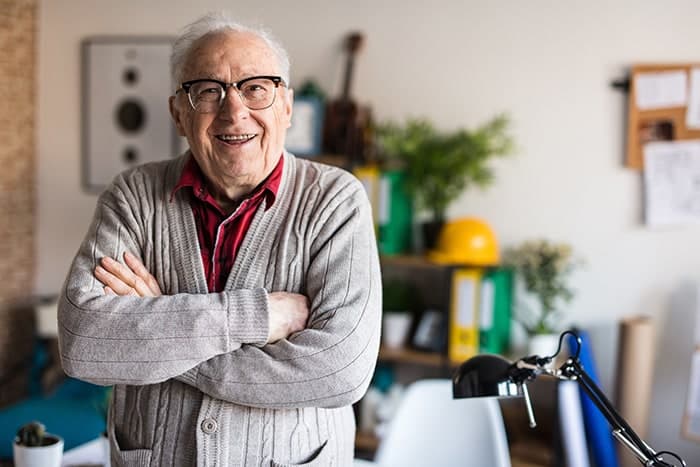 Jacki Attridge
A simple measure to ensure your safety is keeping in contact with others.
Social isolation is a major problem for people in the senior age category.
Keeping active is another tip to help you to stay in your own home for longer.
Speak to your GP or visit myagedcare.gov.au to see if there are local help services to assist you in your neighbourhood.
The main advice we offer at Uniting is if you are struggling, you need to speak up.
Don't suffer alone and struggle on, there is plenty of help and support out there for when you need it, be it physical support or just advice.
Make sure you speak to your family, supportive people around you, your GP, or contact Uniting to see how we could help.

Colleen Johnston
Downsizing, or moving to a safe environment retirement village can be a great way to stay safe at home. Some home installations that can make your life easier such as:
Security screens
A vital calls system or some sort of tracking falling device that is linked to a centre or family
Environment changes ramps
Rails
Services to help where needed - domestic showering, medications, meals, regular maintenance of gardening, electrical equipment tested regular
Good lighting for vision impaired and all aged people
Hearing loops or devices to assist hearing

Emilia Graham
There is a range of simple and proactive steps that can be taken to help older people live comfortably, safely, and independently at home.
Having an emergency plan, emergency contact information readily accessible, knowing the easiest way to leave your home, and installing an emergency alert system can help with managing any accidents or emergencies.
Smoke alarms should be kept in working order, tested regularly and batteries changed at least twice a year.
Electrical equipment should be checked by an appropriately qualified person, overloading electrical sockets should be avoided and any appliances that are damaged or have fraying cords, should immediately be replaced.
Taking these steps can provide reassurance for older people living alone, and for their loved ones, knowing that help and support are in place.
It's important for older people to stay aware of their surroundings and take steps to ensure personal safety.
Not giving personal information to strangers, having locks on doors, securing windows and being aware of online safety and privacy can help keep older people safe.
Caution should be taken when answering the door to strangers and when speaking to people they don't know on the phone.
Related article: Safety for seniors at home.

Caroline Egan
There are lots of things you can do to contribute to your safety at home:
Add non-slip flooring to entry to home, bathrooms, and outside to prevent falls.
Install rails on both sides of staircases.
Add grab bars beside bath and toilet; make sure they are strong enough to hold the weight of a person. Put a seat in the shower.
Install extra lighting to improve visibility, especially at entrances.
Replace steps with ramps or add ramps.
Remove all trip hazards.
In the kitchen, make storage accessible, with open shelving and drawers. Make sure basins and sinks are at an easily accessed height.
Make sure power switches are accessible.

Karl Grimm
Australian Aged Care providers have access to an enormous array of equipment, technology, and services to help make your home safer.
From a technology perspective, the trick is to find solutions that are bullet-proof, reliable, and simple to use.
Emergency pendants, video calling systems with automatic answer, simplified mobile phones, and more, are all available in Australia and can be funded by your government Home Care Package, or the NDIS.
Plan for when your eyes and ears are not so good and find products that are simple to use. And it's not just about safety, it's about keeping in touch and avoiding loneliness, which has been linked to depression and other serious health issues.
If your sons/daughters live far away, you can still SEE them every day, with government-funded options. Modern technology really can help.
How much planning should one do ahead of time for future emergencies at home?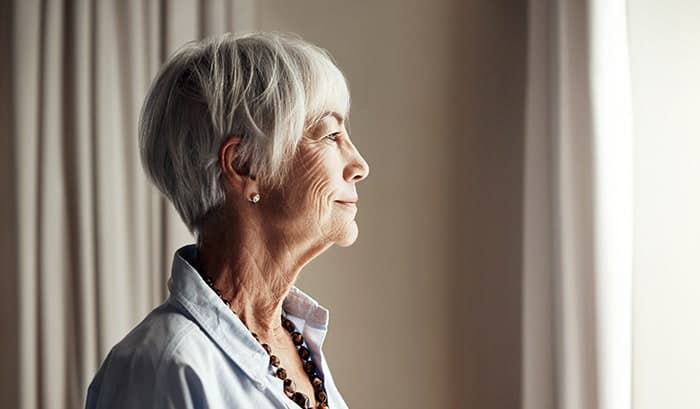 Jacki Attridge
Start thinking about who you would call in an emergency and make sure you always have their number ready. Do you know your neighbours? Who lives locally that could pop in and check you are OK? Ensure you have a great relationship with your GP, so you can regularly check in and address how you are coping and any changes or help you may need.

Colleen Johnston
Medical and emergency planning should take place as soon as possible. If you downsize, you should make all the plans, ramps, and rails aged friendly.

Emilia Graham
Emergencies can happen at any time.
It is important for everyone to have a plan in place should an emergency occur at home.
Older people can be more vulnerable during these situations due to physical and health limitations, so it's important that prior planning has taken place to help prepare for, and manage, any emergencies.
For older people living at home, emergency preparedness should involve discussions with family, friends, neighbours or care providers.
When planning, it is important to know what disasters could impact the area such as flooding or bushfire, and what management plans are in place in the local community, including evacuation processes and routes, meeting places and warning systems.
Practical steps can be taken as part of the emergency plan, such as having up-to-date emergency contact information that's easily accessible and easy to read, staying hydrated, knowing exit points and how to stay informed of the latest emergency warnings and instructions.
Other considerations include informing neighbours in advance that assistance is required for their older neighbour in the case of an emergency, and what their challenges are, such as limited physical mobility.
This, along with sharing the emergency plan with friends and family, will help ensure that a support network is in place. It's also a good idea to give a spare key to a trusted person so they can check in during an emergency.
An emergency essentials kit should be updated with medications, important items such as insurance documents, medical equipment, food and water, at the first sign of an emergency situation, and be easy to carry, and in a place that's easy to reach.
If an older person has pets, planning for alternative care arrangements should take place as not all shelters accept pets, or if they have a car, the vehicle should be well maintained, have windscreen fluid and ample fuel.
Once a plan has been completed, it's a great idea to practice the plan, with those who have agreed to be part of the support network. It can be reassuring for older people and their loved ones to know that a plan is in place and ready to use in the case of an emergency.

Caroline Egan
A few simple changes can make a big difference to safety when preparing a home for people ageing in place. You can also make significant changes, such as enlarging windows to allow more light in to improve visibility, making your home more open place to make access easier, or turning a downstairs room into a bedroom.

Karl Grimm
Plan if you can, but don't panic if you've left it "too late". It's never too late.
While you are mobile, functional, and still able to deal with a bunch of contractors in your home, of course you should plan ahead and get your home set up for the future. But until you are actually in need, and assessed as such by an ACAT, you won't have any government funding.
If you are unable to arrange everything yourself, you can work with a quality Home Care Provider, who will assess your condition, apply for govt funding, and then organise home modifications and services for you.
At what point should an older person consider moving into an aged care facility?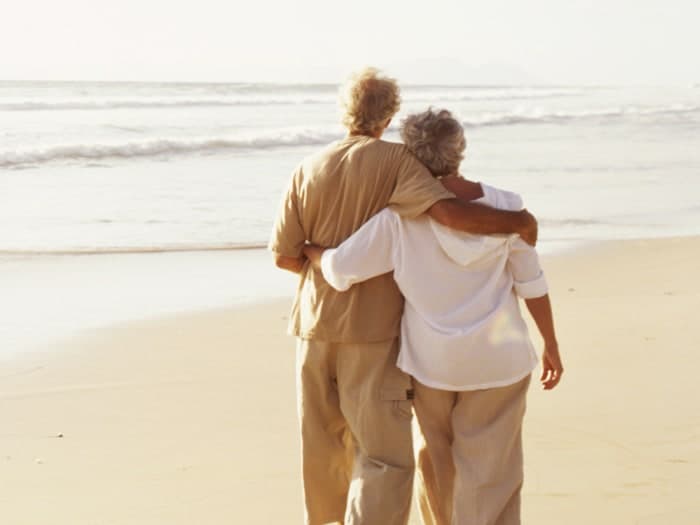 Jacki Attridge
As people get older, they need to have a realistic look at the suitability of their living situation.
What is their home environment like? Are there lots of stairs or things that make it difficult for them to stay? Are they surrounded by support or do they live far away from their family and friends? If you do decide to stay at home, you need to accept help.
Speak to those around you and admit the things you struggle with. Don't continue to do more than you can, agencies such as Uniting can help you with this.
The decisions you make after an incident or injury are likely to be different to those made when you have more time. Don't be afraid to pick up the phone and talk about your options.

Colleen Johnston
The only time an older person should go into residential care is when they cannot function at home on their own even with support, when it is unsafe for them, when they are socially isolated and need company, or when their health - mental and physical determines it is time.

Emilia Graham
Often, people move into an aged care home when they can no longer live safely and independently at home.
A Home Care Package can assist older Australians to stay living safely and independently at home, but there may come a time that an older person's care needs are greater than what can be provided in the home.
Sometimes, the decision to move into a residential care home can be sudden, when there has been an unexpected decline in health and an older person can no longer live independently.
For some, it can be a decision that's taken place over a long period of time when a loved one's condition has gradually declined. Whatever the case, transitioning a loved one into aged care can be a challenging and difficult time.
There may be signs that an older person is no longer coping living independently at home such as not eating properly, missing their medication and falls, which can raise serious concerns about their safety and wellbeing.
An ACAT (Aged Care Assessment Team) assessment can help identify care needs of older people and eligibility for residential care, or other services that may be available to support them to live at home. To organise an aged care assessment, consumers should contact My Aged Care, or speak to a provider for assistance with this process.

Caroline Egan
If you think an older person needs more help at home or is ready to move into aged care, you can arrange for an aged care assessment.
Signs an older person may have to more into an aged care facility include:
They require 24-hour care
Problems with incontinence
Mobility
Personal hygiene
Difficulties managing dementia behaviours such as aggression or wandering
Problems with correct administering of medication
Problems with lack of judgement and memory loss
The person is feeling socially isolated.
If an older person has a carer that is struggling to cope with their responsibilities, this can also be a factor.

Karl Grimm
A good Retirement Village is like a resort. Move into one while you are still young enough, and enjoy what they have to offer: meals, golf, bowls, swimming pool, outings, events, etc.
Then, as your needs grow, you are already in the right place to receive further support and services, and you won't have to go through the trauma of having to relocate when you are least able to deal with it.
If you stay at home though, and things are starting to become difficult, don't stick your head in the sand and hope you will be there forever.
If at some point you simply have no choice but to move into an Aged Care facility, and you leave it to the last minute, you will likely be very unhappy with where you end up - waiting lists are long, most Australian facilities are full! So, PLAN NOW.
While you are still able, do the research and find the facilities that might suit you, visit them, and have a list ready if ever needed. Then you will know where you are going, should the need arise.
So, when do you decide it's time? This is a very difficult question, nobody wants to answer it, we all want to stay in our homes.
We want to keep things as they have always been, cook our own food, go about our day on our own timetable, remain in control of our own destiny.
Look for the triggers that hint you are in trouble. Different for everyone, of course, but typical examples are:
You have a nasty fall or two
You leave the stove on once too often and nearly burn the place down
You take the wrong pills, perhaps due to poor eyesight or memory
You are spending more time in hospital than at home
You can hardly leave the house on your own steam
Your spouse or carer is clearly stressed and unhappy
But most importantly, the daily routine, or parts of it, have become a nightmare.
When some of those triggers are occurring, and when you are waking up each day feeling horribly stressed about how you are going to cope, it is time to ask yourself: Why do you keep doing that to yourself?
Move into the (terrific, local wonderful) place you chose when you did your research and let them look after you. Would you enjoy...
having a bunch of friends to talk to every day?
help on hand to assist with the daily routine and medical care?
At some point, your need for the help will outweigh the attraction of home. Move in and let them take care of you.