Disclaimer: This information is general in nature only. While Budget Direct has endeavoured to ensure the information we've relied on is accurate and current, we do not guarantee it. Budget Direct accepts no liability for this information.
Poet Robert Frost once wrote that "Good fences make good neighbours." And Benjamin Franklin was quoted as saying "Love thy neighbour, yet don't pull down your hedge."
Fences and hedges have long been essential to getting along with neighbours.
Good neighbours respect each other's privacy and good home improvers know the kerb appeal of an attractive hedge, fence or gate — or combination of all three.
The big question is what to choose. You love the look of a dense native hedge, but know it would be a lot quicker, albeit more expensive, to erect a fence and gate.
Starting with most homeowners' top-three criteria — cost, time, and visual appeal — here are some tips to help you make the right choice for your home and family.
Grow your own hedge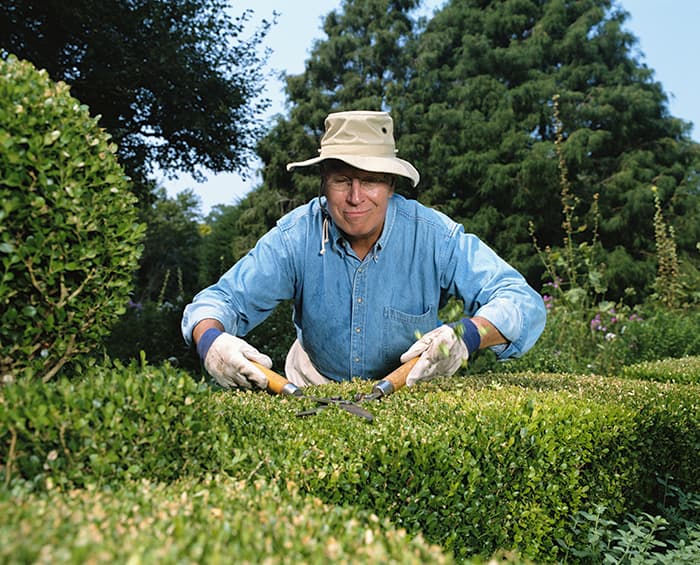 Let's start with hedges, which date back to the Middle Ages. Farmers grew them to keep livestock contained on their property.
Today, hedges are popular in inner-city and outer suburbs, rural–residential areas and the bush.
Hedges are grown to delineate spaces, reduce noise pollution, provide a windbreak, cast shade and last but not least, create privacy.
They can be planted in straight or curvy lines, on flat or sloping ground and can be made to look formal or informal.
Before you rush out and buy your hedge plant, ask yourself whether the position your intend to put it is suitable; how tall, wide and dense it will grow; and how much maintenance it will require throughout the year.
Angus Stewart of Gardening Australia says the key to density is in the shaping, which must start early.
Plants that are nice and bushy at the base are the best, be it a native Lilly Pilly or exotic Murraya or Photinia.
"Tip prune them from day one," says Angus. "Just go through with your finger and thumb and pinch out all the tips."
Unlike a man-made fence, hedges will take months, if not years, to establish.
Like most plants, they require ongoing maintenance — watering, fertilising and trimming.
When choosing a variety, talk to an experienced gardener or staff member at your local nursery.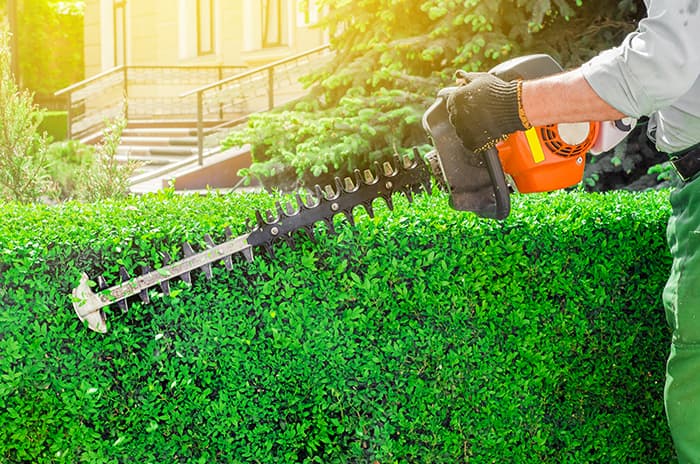 Arborvitae is a popular evergreen hedge that can be shaped into whatever topiary you desire.
For those who want a high hedge, this is a good choice, as many varieties can grow as high as 12 metres or more.
Gardening expert Rachel Klein says: "Arborvitae demand constant watering and therefore are not ideal in drier environments prone to drought and water restrictions.
"They are also very slow growers, only averaging 10 to 20 centimetres a year in height and around half that in width."
On the plus side, "Arborvitae can be planted in full sun or partial shade and can grow in most soil types, though they prefer a slightly acidic soil."
If you live in a colder climate, you might prefer a deciduous hedge with multiple hues — from spring green to autumnal yellow, orange, red, purple and brown.
Deciduous hedges are not only visually stunning, they also let in winter light when it's most needed. Varieties include Beech and Hawthorn, and climbers like Wisteria and Ornamental Grape.
Fencing in a jiffy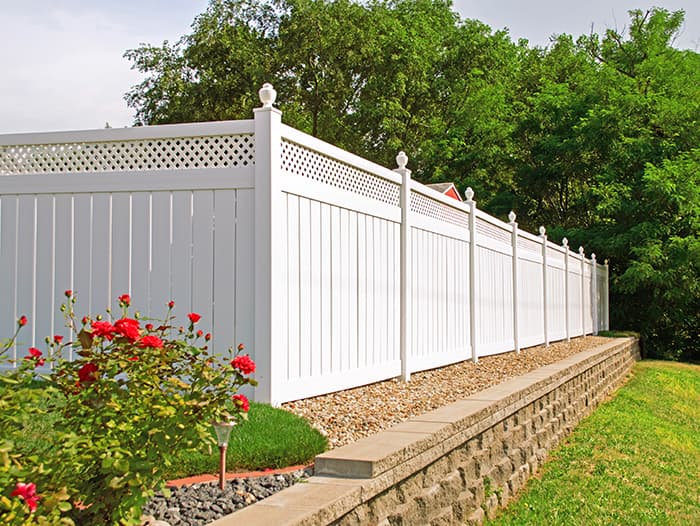 Man-made fencing has several benefits. It's quick to install, low maintenance and secure. Compared to a holey hedge, there's less risk of young children or pets escaping the yard.
Arguably the biggest drawback is cost. But if it's done well, you'll have an asset that keeps you and your family screened and safe while adding to the visual appeal and value of your home.
As a general rule, timber, Colorbond, concrete or steel-fabricated fencing is most suitable for high-density areas. Fencing also allows you to immediately establish the full height of your screen. No prying eyes or easy access or escape.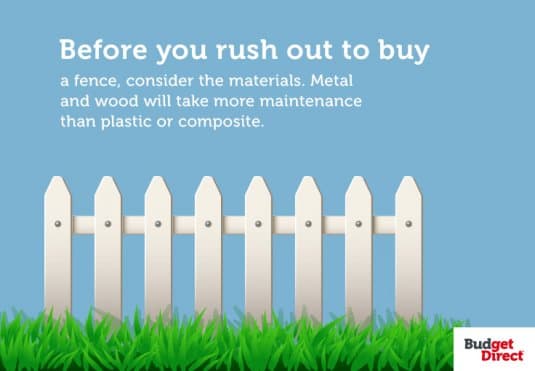 The most popular types of fencing are timber and concrete block with integrated timber or steel.
When determining the style of fence to go for, consider the exterior of your home and cost of upkeep.
A white, painted picket fence will need more maintenance than a treated-timber or powder-coated steel fence.
An ornate, wrought iron fence may need re-galvanising and re-painting if you live in a coastal environment prone to rust.
According to serviceseeking.com, the average cost of fencing in Australia ranges from $75 to $350 per lineal metre, including labour.
It says timber and Colourbond fences are among the cheapest and stone and glass fences among the most expensive.
The grand gate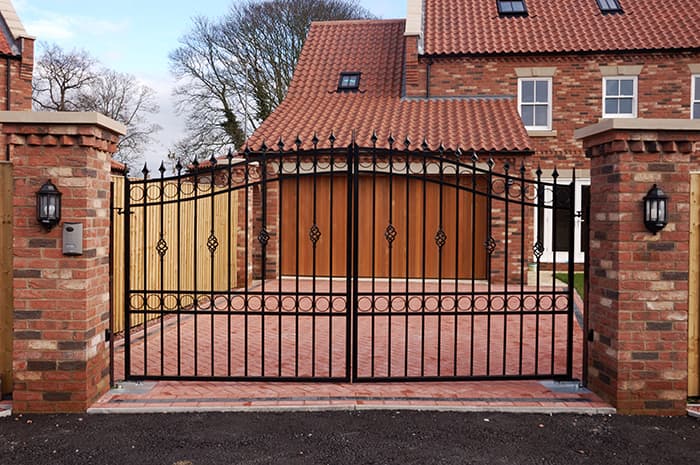 According to Fraser McCulloch of Elefantus, a designer and manufacturer of custom-made gates, clients often contact him after their car has been stolen.
"As a stand-alone feature, a custom-made, self-opening, wrought-iron gate adds instant security while at the same time making a grand statement," Fraser says.
"Everyone loves the luxury of an automated opening gate."
While most clients opt for a swing-style gate, Fraser prefers sliding gates, which usually require only one motor.
He says the price of a custom-made gate ranges from $1,000 for a basic aluminium one to $15,000 for an extravagant statement.
Homeowners decorate gates with different patina finishes in burnished copper or verdigris, designs like bird wings or frogs, or a house number or surname.
Automatic gates have become symbols of wealth. According to an article in the UK's Daily Telegraph, they are more status symbol than security feature.
The number of people investing in electric gates is increasing around 30 per cent each year.
Automated or not, a beautifully designed gate, sympathetic to its surroundings, will add value, security and privacy to your home.
Sources