'It will never happen to me' is not much use to anyone should an emergency arise — be it fire, flood or cyclone.
The fact is these events do not discriminate and can happen to anyone at any time, often with devastating results.
Being prepared and having a simple plan in place can reduce the impact of natural disasters and speed up recovery.
In Australia, emergency service providers like the State Emergency Service (SES) swing into action in times of disaster.
But because they're manned largely by volunteers and demand for their services can be overwhelming, they can't guarantee they'll be there the minute you need them, if at all.
That's why it's important to think about potential emergencies and develop a back-up home emergency plan.
What your home emergency plan should cover
The Victoria SES's home emergency plan guidelines state that a good plan has three parts:
What you plan to do before the emergency to be ready.
What you plan to do during the emergency to keep safe and minimise the impacts on you and your property.
What you plan to do after the emergency to get help, recover and return to normal life as soon as possible.
You should also make sure your plan describes:
how you'll get updates on the situation (e.g. from the Bureau of Meteorology)
what you'll do if you're not at home during the emergency and possibly unable to return home any time soon
who you can call for help if you need it (if your situation is life-threatening, call 000).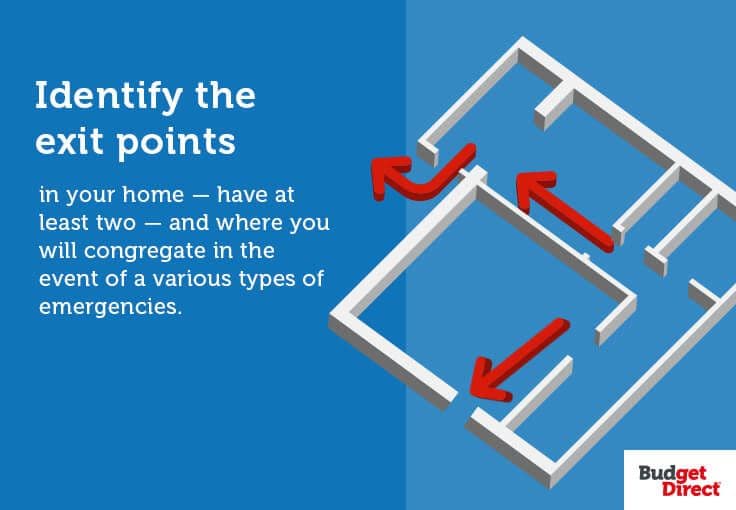 What to include in your emergency kit
As well as an emergency plan, you need an emergency kit — containing all the essential items you might need during and in the immediate aftermath of an emergency.
An emergency kit is something you can quickly pull together now and not have to worry about until an emergency arises.
Store the following items in a large, plastic storage container that can be sealed with a lid:
copy of your emergency plan (in a waterproof sleeve)
battery-operated radio
torch
spare batteries
first-aid kit
gloves
safe drinking water (three days' supply)
long-life food (three days' supply)
candles
matches
packing tape
scissors.
If you're evacuating your home, have the following ready to use or pack into your kit:
smartphone and charger
important documents (e.g. passport, wills)
prescription medicines
pet supplies
strong shoes
clothes for your family (three days' supply).
How to prepare a home fire escape plan
When fire engulfs a house, it can be a matter of seconds between life and death; a home fire escape plan could literally save your life.
Look at the layout of your home and identify two ways out of each room, including windows and doors. Decide where your family would congregate once out of the house.
You can use the National Fire Protection Association's fire escape grid to draw a floor plan of your home; you can then mark the fire exits.
Fire and Rescue NSW recommends you practice your escape plan at least twice a year.
And if you ever have a live fire on your hands, the agency recommends you:
Help those in danger without delay.
Close doors to stop fire spreading through your home.
Crawl along the floor or go outdoors.
If your clothes catch alight, stop, drop to the floor, cover and roll until the flames are extinguished.
Go straight to the designated meeting point. Do not return to the house! In short, stay low, get out and stay out.
Call emergency 000.
Your ability to get out of your home depends not only on advance planning, but also advance warning.
Make sure you have smoke alarms installed throughout your home and test them monthly to ensure they're working.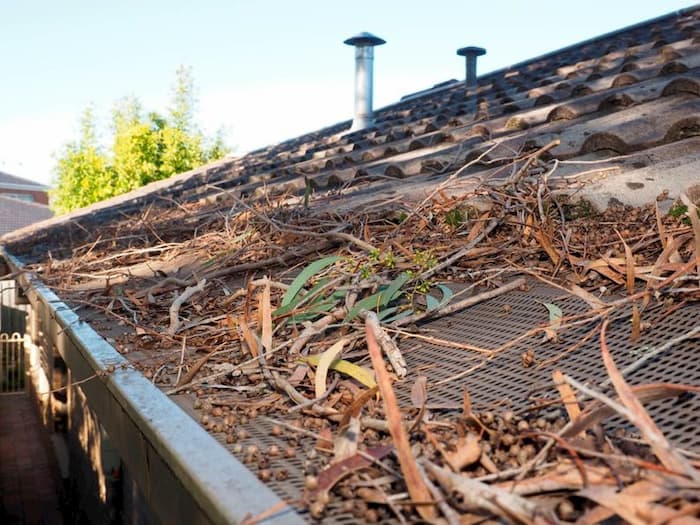 Related article: Bushfire survival plan and evacuation kit
Other things to consider
Security bars can be impenetrable, trapping people in burning homes.
Ensure they have a quick-release system. The same goes for doors and windows.
If you have a disabled person living in your home, consider how they would be evacuated in an emergency.
Do any household members rely on prescription drugs or healthcare equipment that requires power?
If a door handle is hot to the touch — use the back of your hand to test it — it's likely there's a fire on the other side of the door. Use an alternative escape route.
Check your home insurance
Home and/or contents insurance is designed to cover you for financial losses you could not afford to pay for yourself.
Your insurance certificate should show you what events you're covered for.
Budget Direct home and/or contents insurance includes cover for storm and rainwater, fire (including bushfires), earthquakes and tsunamis.
Flood cover is an optional extra you can apply to add to your policy.
Sources